Bristol trial tackling drink spiking is hailed a nationwide success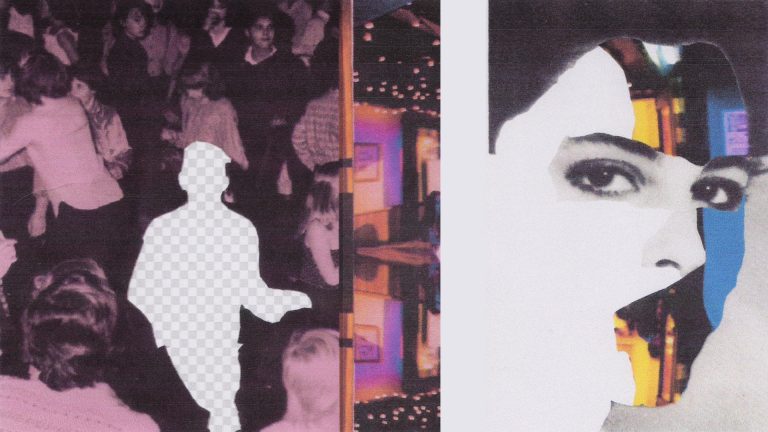 A groundbreaking crackdown on drink spiking in Bristol has been hailed a success after reported incidents rocketed.
There were 198 cases recorded by the police in the last six months compared with only 39 for the whole of 2019, a council meeting heard on June 16.
The campaign in Bristol – the only UK city where the trial is taking place – is focused on catching the culprit by launching into action moments after the crime has happened to gather vital forensic evidence.
Carly Heath, night-time economy adviser to Bristol City Council, which is spearheading the pilot in partnership with Avon & Somerset Police and Bristol City Centre BID (Business Improvements District), told the council that 155 venues had signed up to the scheme.
She said: "They have a drink testing kit behind the bar so if someone suspects their drink has been spiked, they can go to the bar operator to have it tested for substances, which is helping police in that early triaging and early forensics gathering to get the forensics needed to prove there has been a drink spiking incident.
"Police have been provided with urine testing kits, so if the person does not still have their drink available, the police can test that person. Early testing is really key in catching perpetrators – without that early forensic evidence, perpetrators just don't get caught or end up in court."
Carly told the City Hall meeting that the rise in reported incidents was "significant" but had been expected because of the increased awareness as a result of the campaign, with posters in pubs and clubs around the city.
She said: "One of our main priorities for this campaign was that we knew it was woefully under-reported from people being spiked on a night out, so we intended to have an increase in reporting."
There were 43 incidents reported in October and 48 in November, including one high-profile incident that was caught on video. But it is now averaging 15 to 18 per month, which is still significantly more being reported than before the campaign. It's possible that there has been an increase in incidents or that more people are coming forward due to greater awareness.
"There has been a national crisis when it comes to drink spiking but what we are doing differently in Bristol is that we are facing the problem head on," said Heath. "We are tackling it, we are talking about the fact it happens and we are working in partnership to get initiatives and processes in place to tackle drink spiking.
"There is no other city in the UK doing the same scheme, so we have been resonating on a national level about the way we have been working in Bristol. I've had conversations with the Home Office on how our approach has had successes."
The campaign against drink spiking in Bristol was planned last summer ahead of venues reopening fully following the pandemic. The city council was awarded £282,000 by the Home Office last November to improve women's safety and tackle crime against women at night. This included money for drink spiking instant test kits for police so that victims could be tested immediately for substances in their bodies and vital evidence captured.
Drink spiking leads to prosecution in Bristol
The first ever prosecution of drink spiking in Bristol is currently going through the courts. Carly Heath told councillors that until the launch of the campaign last year, there had never been a successful conviction for the crime, which is classed as administering poison with intent. She said that this could finally change following the arrest of a suspect during an incident.
Carly said: "On a busy Friday or Saturday night out, when the majority of incidents happen, venues can radio through to the police to say they have a positive case, and the police can attend that venue immediately and deal with that incident live as it's happening, rather than what has traditionally happened and what happens in a lot of other cities where someone comes forward a day or two later and by then it's too late to get the forensics needed to get a prosecution.
"We've had 15 arrests in the last six months. Our first arrest happened within four days of our initiative starting. The last five years previous to this we had over 500 incidents of drink spiking given to the police and not a single one of those people was prosecuted.
"So we are really trying to change the narrative and see prosecutions happen. We are just too early in the scheme for it to have gone through the court system."
Changes in law
Nationally, the government is considering changing the law to introduce a specific crime of drink spiking, which would be welcomed in Bristol.
City council night-time economy adviser Carly Heath told a licensing committee meeting that making spiking an offence itself would make it easier to prosecute.
She said: "The Home Office is deciding whether to make spiking an offence in its own right. Spiking is often bundled in with other types of crimes such as sexual assault or robbery but we know both from interviews with victims and conversations with operators that there are all sorts of different reasons and or motivations why drinks get spiked."
She said the offence was not taken seriously enough in general: "There needs to be more seriousness put on the offence of drink spiking because it can be life-changing for some people, especially when it comes to needle spiking which is really violating – to be jabbed and then out for eight hours.
"The needle-pricking scenario is a new problem that has emerged in the last few months since reopening. We have not quite got to grasp how needle spiking is happening or the drugs they're using, so that is unfolding almost incident by incident."
A Home Office spokesperson said: "Spiking is an abhorrent crime and an issue that the Government takes very seriously. We have been working closely with the police and other key partners to develop an approach with victim care and protection at its core.
"We have already reclassified drugs which have been used for drink spiking and provided funding through the Safety of Women at Night and Safer Streets funds to support initiatives which prevent people from becoming victims of spiking.
"We recognise that there is more to be done, which is why we are continuing to drive forward this work to better understand and respond to incidents of spiking. This includes a new working group launched to tackle spiking attacks against students and working with law enforcement to consider the case for a new specific spiking offence."