'It's not pro-life, it's pro-misogyny': Bristol marches on abortion rights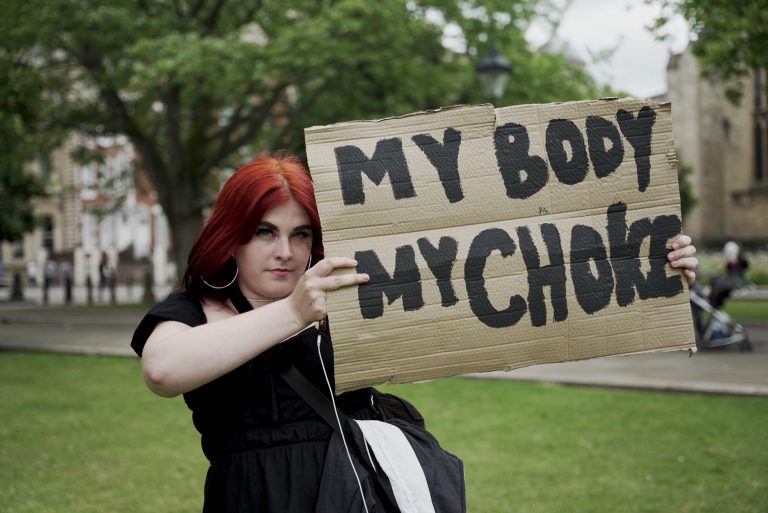 The US Supreme Court's decision two weeks ago, which will deny millions access to abortion in the country, has caused anxiety for women in the UK by bringing to light our nation's confusing legislation around reproductive rights. On Saturday, people gathered in Bristol's Castle Park to hear from speakers about the murky legal picture in the UK, before marching in solidarity with US women through the centre.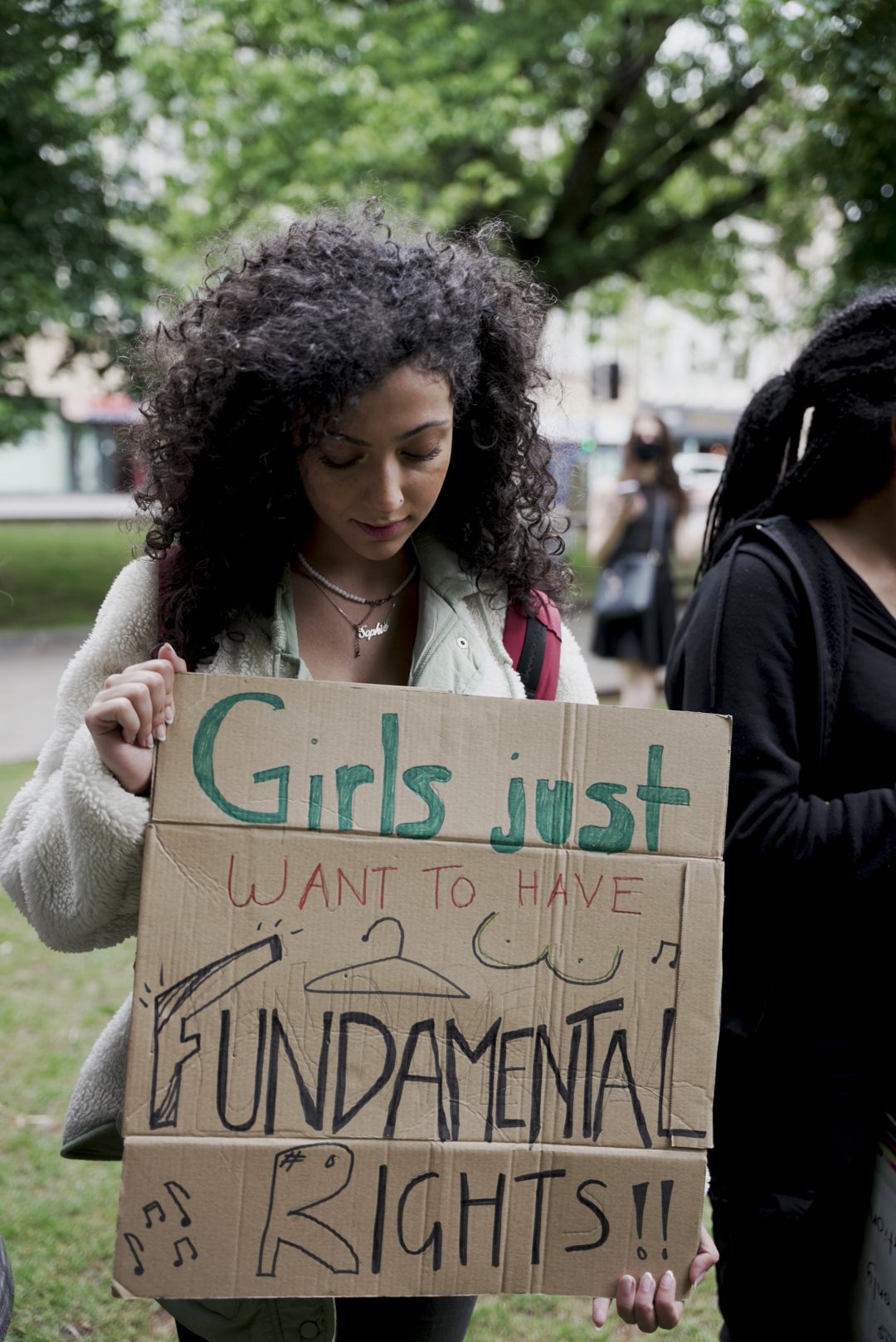 Birch, a member of the Bristol Sex Workers Collective, told the hundred-strong crowd: "We might think that our reproductive rights are safe in the UK and that we have abortion on demand. But they are not safe and we do not have that.
"Abortion is still a criminal act in this country, which is legal only if two doctors agree that carrying the pregnancy to term would risk injury to the physical or mental health of the pregnant person or a member of their family. This is so open to interpretation that we could lose our current level of abortion access without even changing the law."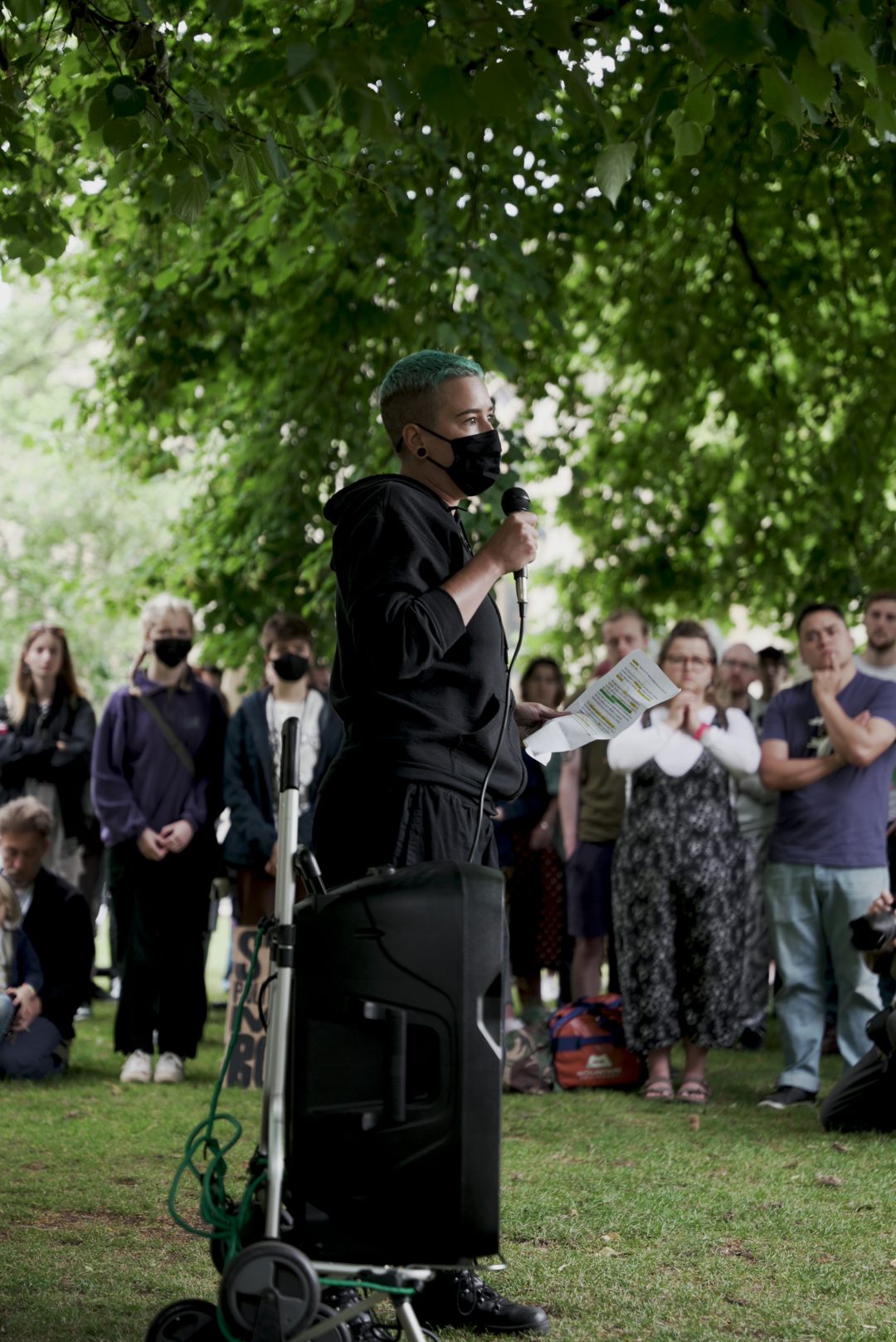 She continued: "The rules were changed during the pandemic to allow abortion pills to be prescribed and taken at home, as they should be, but this has since been reversed so now ordering abortion pills and taking them at home is a crime that carries a maximum sentence of life in prison and a 24-year-old woman in Oxford is due to stand trial for that crime this month.
"We have rabidly anti-choice MPs and ministers in our government. Harassment by anti-choice campaigners outside clinics is increasing."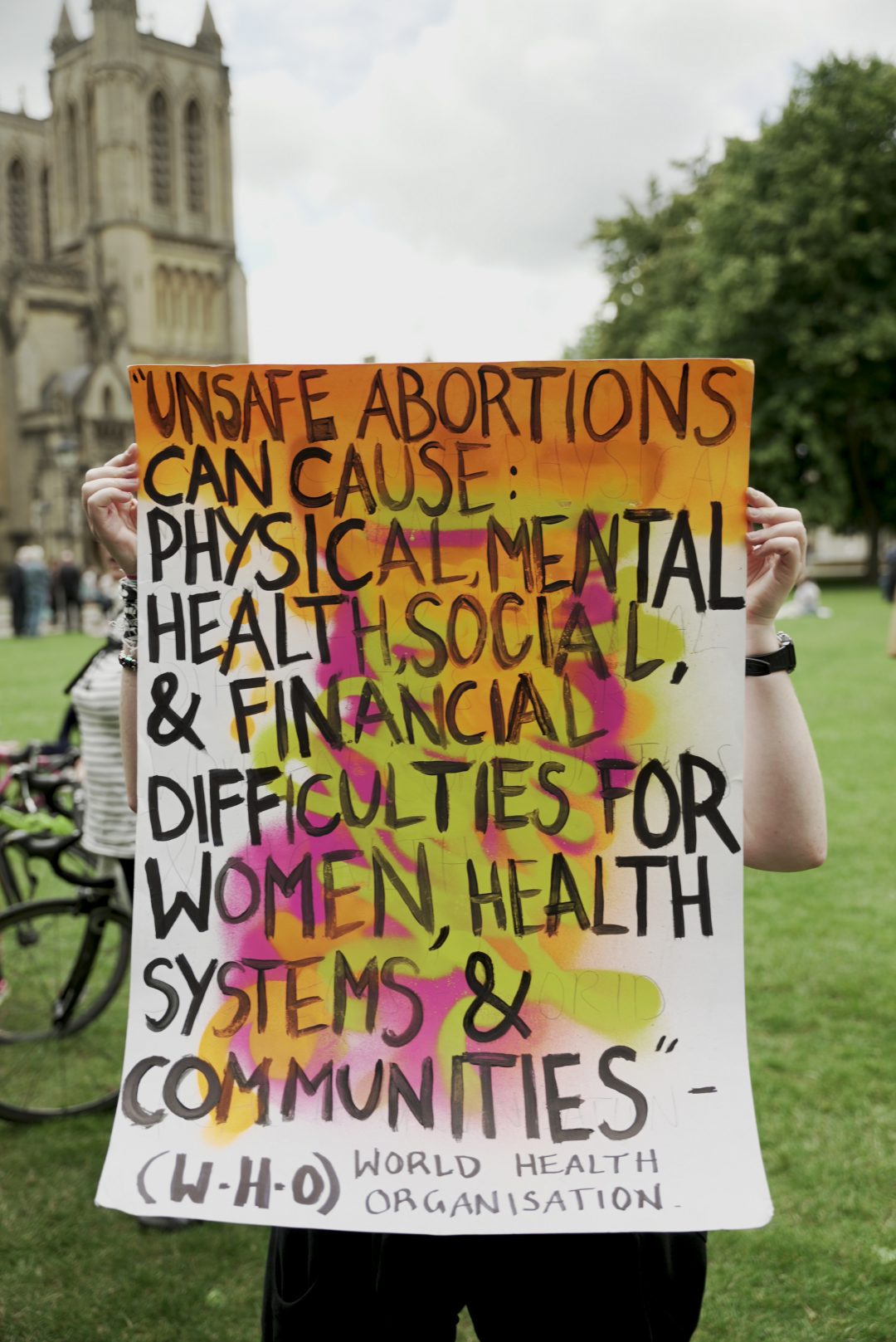 According to the Guardian, 17 women have been investigated over illegal abortions since 2014, abortion pills have been seized on the way to women across the UK, and women in Northern Ireland still have limited access to abortion, forcing them to travel for treatment. Despite this, in response to a bill of rights that would legally enshrine reproductive rights, justice secretary Dominic Raab assured the House of Commons that the matter was already "settled in UK law".
Just last month, 61 Conservative MPs voted against the government's plans to extend abortion rights across Northern Ireland, including Jacob Rees-Mogg who has previously said he is "completely opposed" to abortion.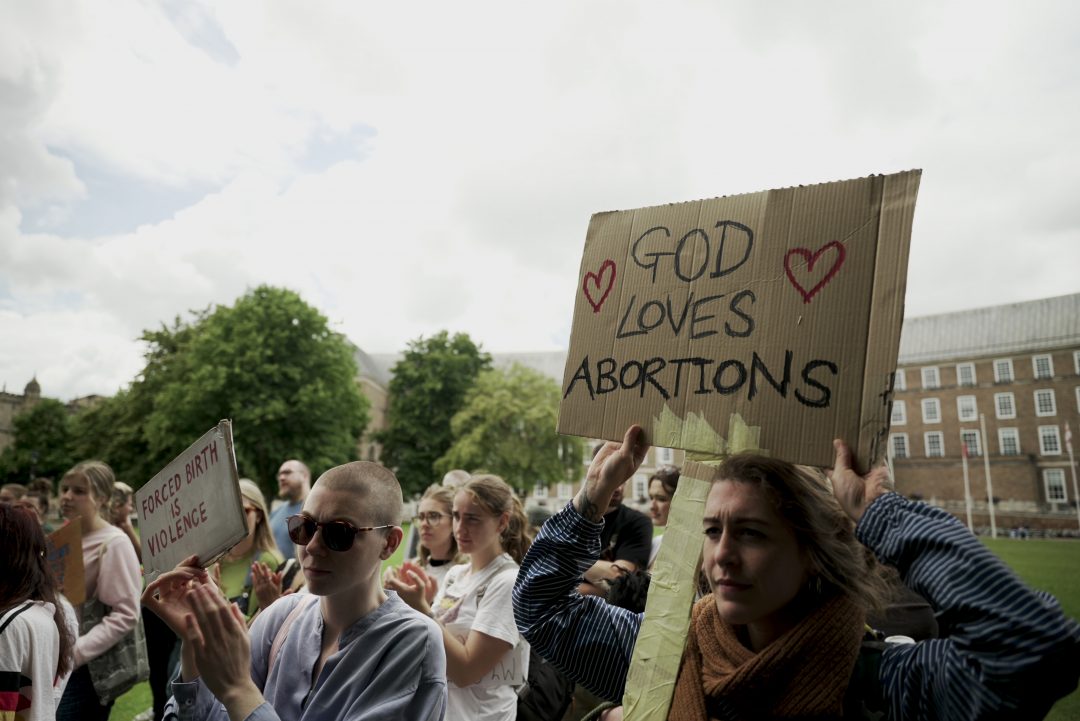 Ola, another speaker on College Green, shouted to loud applause and cheers: "The anti abortion campaign is not a pro-life campaign, it's pro-misogyny.
"[Northern Ireland's] health secretary has made no effort to open clinics and make [abortion] accessible. And the stigma in the country […] is pushing people to leave the country for safer abortions.
"Poland saw the biggest protest in decades as a response to a near-total ban on abortion which is now costing lives on the daily, as women with severe medical complications are denied life-saving treatment.
"Over 25 million unsafe abortions happen every year. Every death and injury from unsafe abortion is preventable."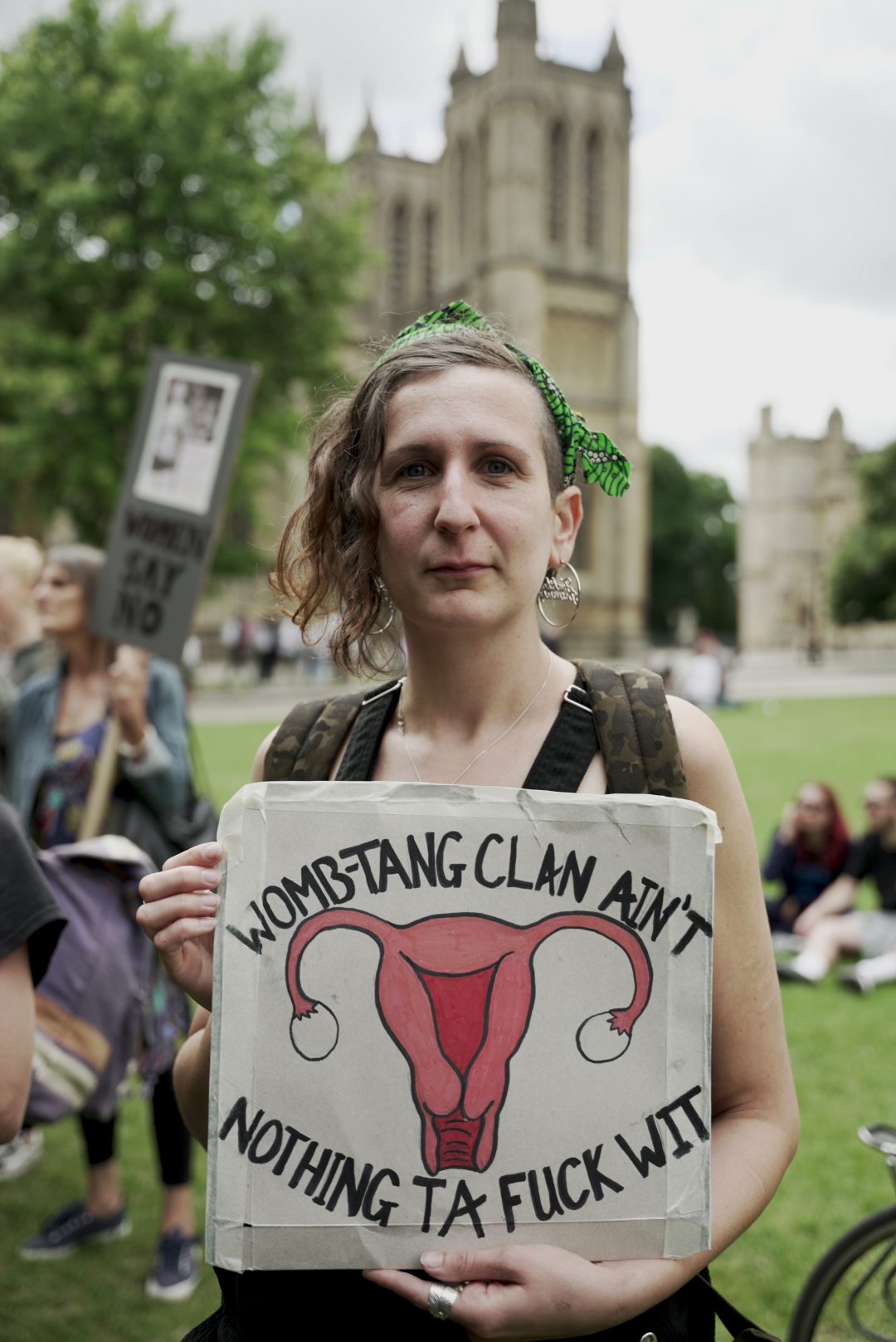 Birch added: "We know the best way to reduce the need for abortion is by comprehensive sex education and effective birth control. They pursue laws that put our lives in danger and politics that widen the wealth gap and put more people into poverty.
"You can't ban abortion, you can only ban safe abortion."