Shannon Beirne plunged to her death from the window of her flat in Lansdowne Court. The tragic incident sparked a murder investigation and sent a shockwave of grief through the residents of the Easton high rise.
"My kitchen window faces where she fell from, and every time I'm there I see her image staring back at me," says Julie, one of the building's tenants, adding that almost three months on she's struggling to sleep. "It's still hurting me, her death. She was a lovely girl."
The 25-year-old worked on the bar at The Berkeley, a Wetherspoon pub by the Triangle. Her colleagues were not informed of what happened and only discovered she had died when police named her in a press release more than a week after the incident.
"She was one of the sweetest souls you'd ever meet," a staff member tells the Cable, fighting back tears. "She only worked here for about two months, and seemed like quite a private person, but everyone had a good opinion of her."
"Shannon was so lovely, and liked by all the staff and the regulars," another says, adding that she would have a drink with the customers after work. "It's so tragic – you just don't expect things like this to happen to anyone."
But question marks remain over how the young woman died in the early hours of 19 April.
A 43-year-old man known to Shannon was arrested on suspicion of murder but later released under investigation. An inquest into her death was opened in June and adjourned until later this year.
Police watchdog the Independent Office for Police Conduct also launched an investigation after it was revealed that officers had contact with Shannon the evening before her death.
While inquiries continue, tenants of the council-owned tower block have been speaking to the Cable about how the incident has amplified their already serious concerns about their safety and wellbeing.
Their concerns are set against Bristol's wider housing crisis, with 17,000 people on the council's housing waiting list and more than 1,000 more in temporary accommodation waiting for somewhere suitable to live.
There is also an ongoing debate – in the city and across the UK – about the viability of high-rise living, and its role in helping solve the crisis. Mayor Marvin Rees is on record saying the local authority will prioritise "building up" to tackle the growing demand for homes.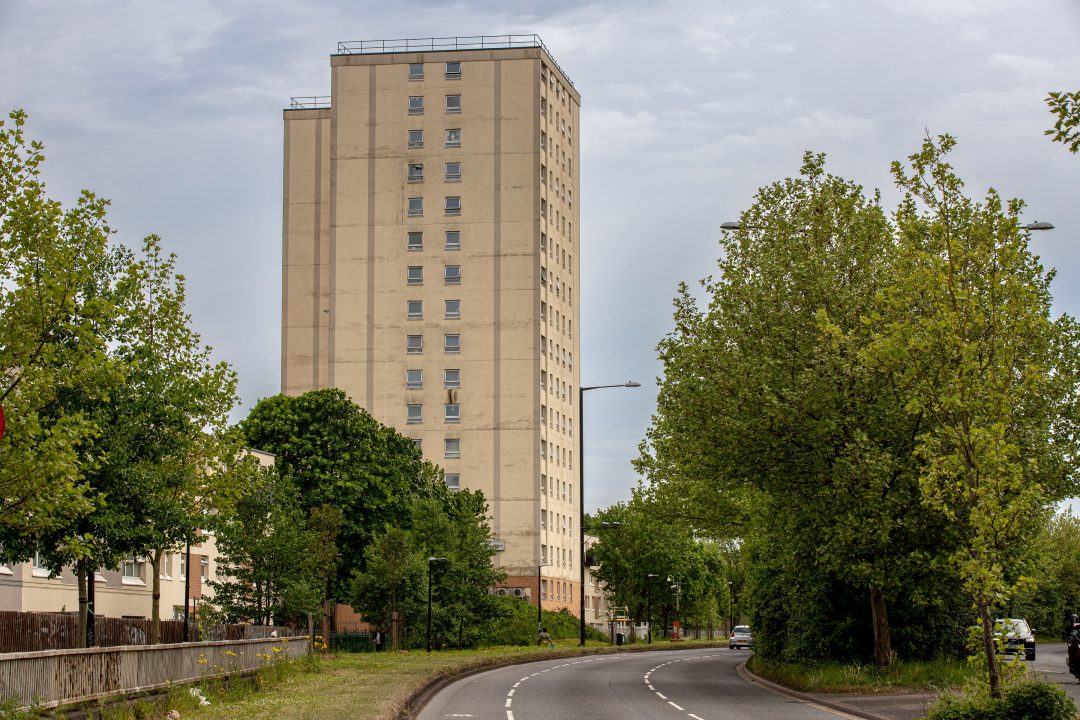 It's a basic thing, a safe place to live
"I feel trapped up here," says Oksana, who has lived in Lansdowne for four years with her partner Igor and their two young children, aged four and 10. "It's like we've been put here and just have to deal with it because there is nothing else."
"It is a basic thing, a safe place to live," she tells the Cable, saying police visits to the block are all too common, with loud arguments regularly breaking out in the corridors. "There is always something in this place and I don't feel safe at night."
The 41-year-old reflects on a better life her family had renting privately in Barton Hill. That was until a worsening spinal condition that affects her mobility meant she had to quit her job and take social housing.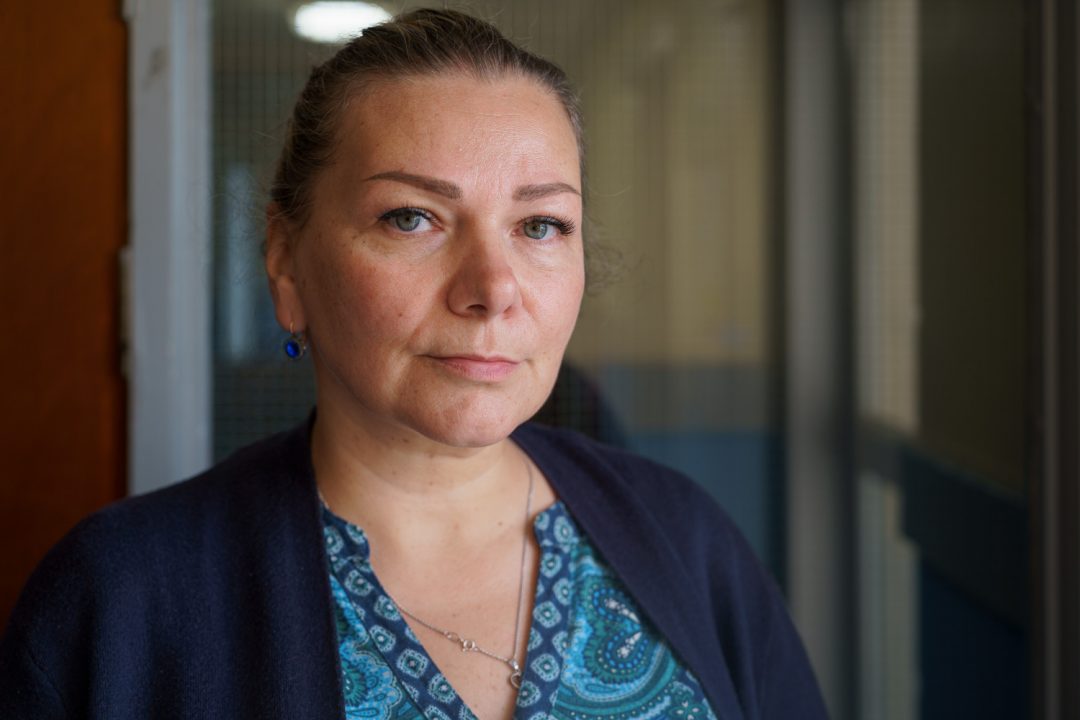 "We didn't want to leave our home, we just couldn't afford it with Igor's job alone. But I didn't expect the next place to be as bad as this… This property is not acceptable for my health."
The severity of Oksana's condition means she often needs to use a bedpan by her bedside. Her flat doesn't have supportive equipment in the bathroom, which she sometimes struggles to use when her partner Igor isn't around to assist her.
She says she also often becomes stuck in the building, as its lifts regularly break down and she can't take the stairs when she's in pain. "The lift is a problem for so many people… it is broken, out of service, two or three times a week."
Several other tenants have also raised concerns about the lifts. Among them is Lala: she lives on the 15th floor with her 10-year-old daughter, who has cerebral palsy and suffers from panic attacks.
"The fire brigade will be coming or someone will set the alarm off," she says, adding that loud noises trigger her daughter's attacks. "We need to come all the way down from the 15th floor to calm [my daughter] but if the lift's not working it's impossible."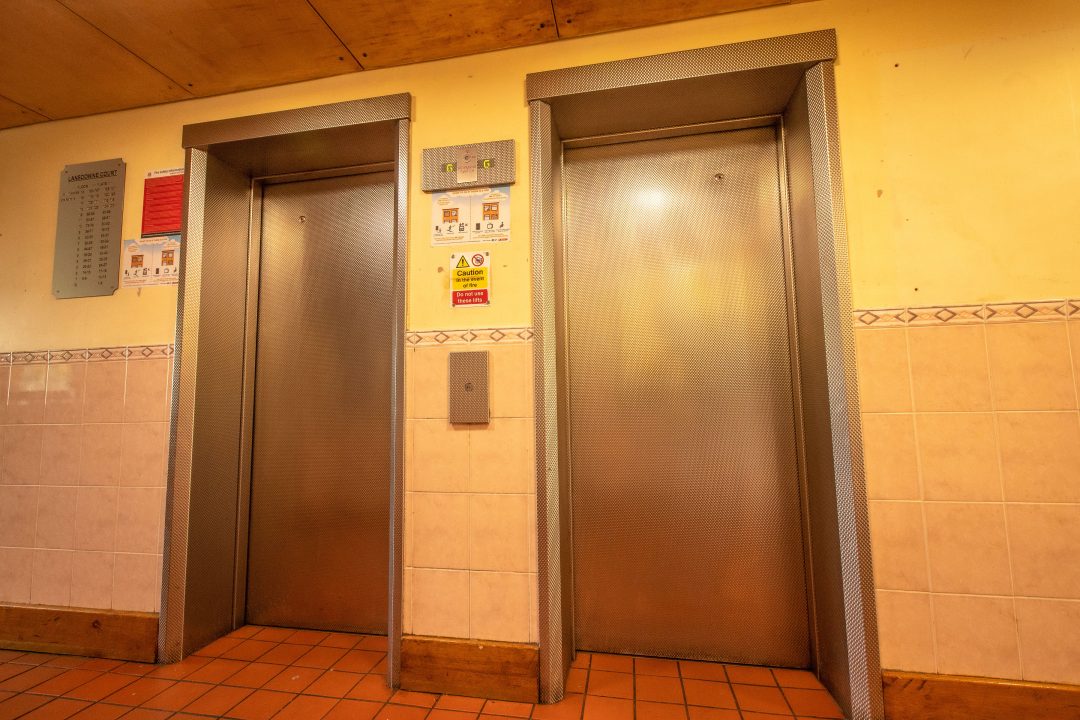 The building's lifts were also the scene of one of a series of indecent exposure incidents in 2020 and 2021 in Lansdowne's communal areas, in which a man exposed himself to women and children, who live in the building.
Alan Cox, 68, was in June convicted of three exposure offences and issued with a sexual harm prevention order that bans him from entering the tower block's lifts and its laundry room if a woman or someone under 18 is present.
The judge, despite imposing the order, said its conditions would be "unpolicable" and suggested that the council had the option of rehousing him.
One of Cox's victims told how she was scared for her children, and for those of the many other families who live in the building. She questioned why he was allowed to continue living in the building after being arrested.
"I don't understand," she told the Cable at the time. "He should not be living in an area where children are."
Since the Cable reported on Cox's conviction, the council confirmed he no longer lives at the property but it is not clear if this is a result of its action to rehouse him.
The victim, who cannot be identified for legal reasons, says she was not informed of this, was still anxious that Cox lived in the building, and has received no form of support. "I feel like we're not important because the council hasn't spoken to me… I don't know if they have taken any action."
The council says it reviews the tenancy of anyone found to be guilty of an offence in the block where they live. A spokesperson tells the Cable that ensuring the safety of its tenants is always its "primary aim".
Child safety in the building is a common concern among residents of the block, which is home to many families.
Samuel, who previously spoke to the Cable about antisocial behaviour in the high rise, says he feels Lansdowne is no place to be bringing up his two young boys – aged four and eight – but that he has no choice.
The building was effectively shut down by police in 2019 under rarely-user order that functioned to tackle drug dealing and use in and around the high rise. The partial closure order lasted for six months but was not renewed.
'Daddy, what's it like to fall?'
Samuel was one of the first Lansdowne residents to speak to the Cable after Shannon's death. He says the tragedy has had a profound impact on him and his sons.
"Daddy, what's it like to fall," his eldest asked him as he stood at their kitchen window, a few days after the incident. Samuel says he told the boy's school what had happened and that his teacher said he had "not been himself".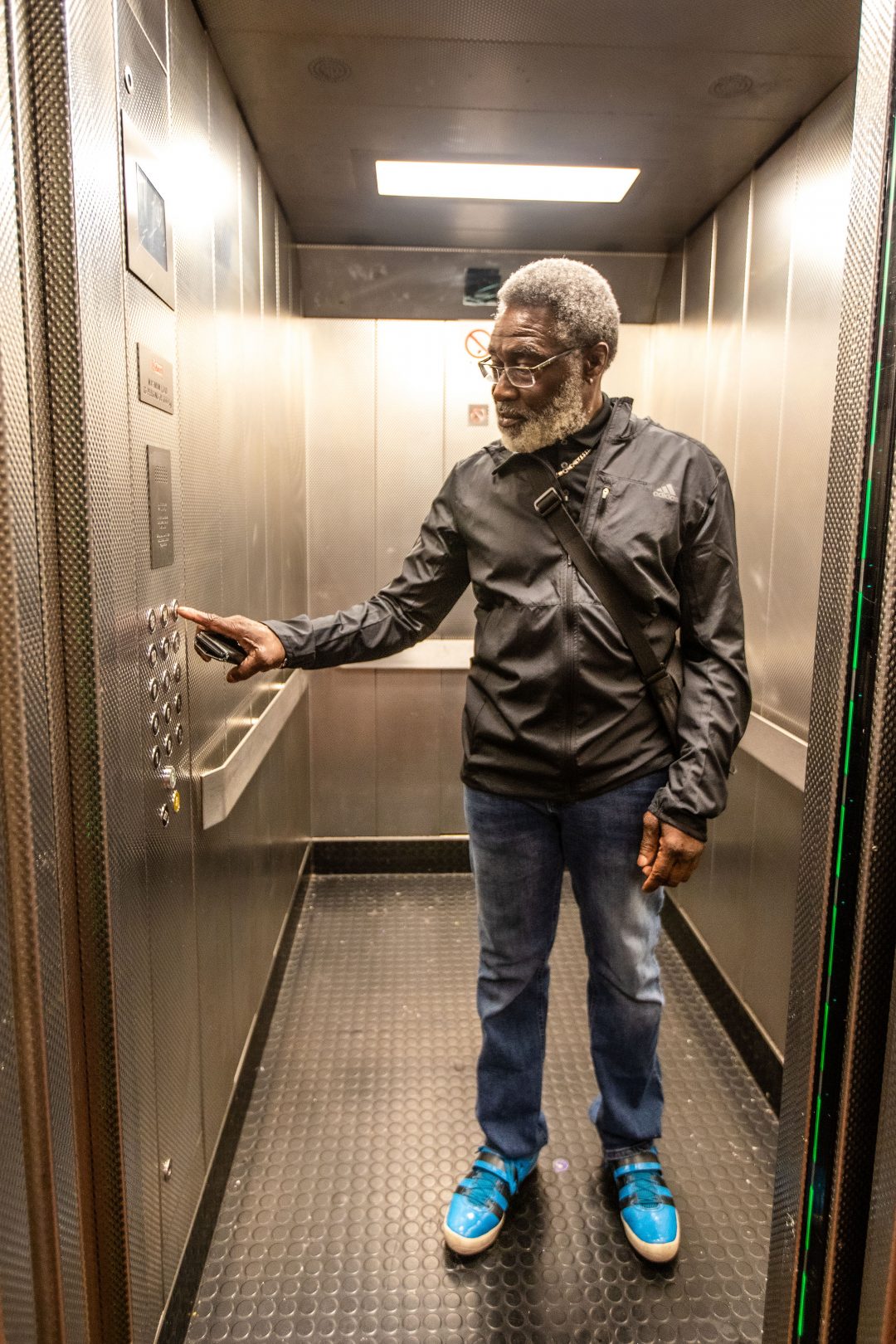 Samuel shared footage with the Cable of a woman – not Shannon – climbing out of a window high up in the tower block, shouting and screaming, clearly in distress. We have not been able to verify when the video was taken or who the woman is.
"This isn't uncommon," Samuel says. "There are people living here who seriously need help and they're not getting it. People are suffering with their mental health, with all sorts of things, and living somewhere like here doesn't help that."
'The options are slim'
All of the tenants who spoke to the Cable for this report told how their living conditions have a negative impact on their wellbeing and are searching for somewhere new.
Samuel and Oksana are among the thousands of people on Bristol City Council's housing waiting list. Both say when it comes to bidding on a property, they're reluctant to go for another high rise as they'll likely experience the same problems they do in Lansdowne. However, they're often the only option.
Tom Renhard, the council's cabinet member for housing, acknowledges the "options are slim" for those who need a change of property amid the city's housing crisis. More than 17,000 people are on the waiting list, Renhard points out, and over 1,000 people are in temporary accommodation in the city waiting for a permanent home.
"The council must do what it can to help people maintain tenancies whenever possible," Renard adds. "My expectation is that anyone whose needs change which makes their accommodation less suitable than when they entered it should have those needs listened to.
"Where possible we should support people into alternative accommodation but with almost all of the 27,000 (approximate) council owned homes and the thousands of others available for social rent occupied, it's difficult to support a move."
Samuel, who shares a one-bedroom flat with his two sons, tells the Cable he's practically given up hope of finding more suitable accommodation and that his attention has now turned to pushing to make Lansdowne more liveable for its tenants.
"We're gathering a lot of support now to make a joint effort to get the authorities to listen… I'm preparing a petition," he says. "It should be a given, shouldn't it, that if we're living here without a choice then they need to look out for us."
"And things like this, it just makes us more worried," he says, referring to Shannon's death in April.
The day after the fatal incident, Avon and Somerset Police chief inspector Deepak Kenth said the force's priority would be to establish how the fatal incident occurred, adding: "This is a close-knit community and we know a tragedy like this will cause a great deal of concern among those living nearby."
A spokesperson for the force says its neighbourhood police team continues to hold events in the building's community room where residents are encouraged to raise any ongoing concerns.
"These meetings will continue to be held on a regular basis and we'd encourage anyone living in Lansdowne Court to contact their local neighbourhood officers to raise any further issues directly," they add.
"We'll also continue to work alongside our partner agencies to ensure residents are listened to and supported."