Sex workers and women's groups respond to consultation showing strong support for strip clubs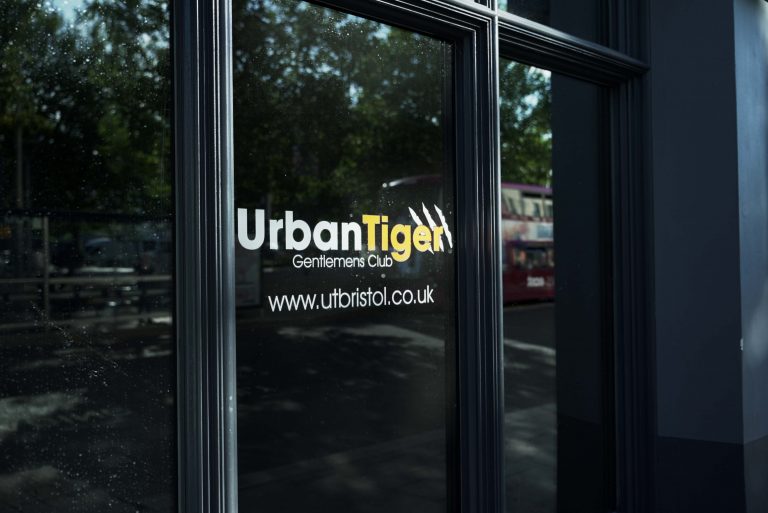 The results of a public consultation on Bristol's strip clubs have shown overwhelming support for keeping them open, just weeks before the council will decide whether to ban them.
The results from the city's second public consultation on strip clubs in three years were released last Friday, showing 86% of respondents disagreed with banning strip clubs in the city centre – known as a 'nil-cap' policy.
Of the 6,271 people who responded, only 14% agreed with it and 1% said they neither agreed nor disagreed. The previous public consultation, carried out three years ago, showed 65% of 1,430 respondents supported strip clubs in a busy late night economy area. The dramatic increase in engagement and support illustrates how the issue has become more high-profile in the intervening years, as Bristol Sex Workers Collective has organised and campaigned against the ban.
The results also revealed just 58% of respondents to the recent consultation gave a Bristol postcode. The vast majority of respondents were members of the public, while strip club industry representatives made up 1% of respondents and 3% were performers or ex-performers.
A key argument against the ban is the impact it would have on a largely female workforce, who would become unemployed or driven to work in less regulated spaces. Those in favour of the ban, meanwhile, argue that strip clubs promote gender inequalities and sexism by perpetuating male entitlement to women's bodies.
"We are so appreciative of the support we've received over the course of our campaign against the nil-cap, and especially the overwhelming number of responses to the consultation," said a spokesperson from Bristol Sex Workers Collective (BSWC). They went on to say it was amazing that 86% of respondents had listened to them as workers, and "recognised that we deserve access to safe workplaces and conditions".
A spokesperson from Bristol Women's Commission, who are in favour of the ban, said: "Strip clubs send clear messages to girls that their value lies in their bodies and how they perform for men, and clear messages to young boys that they are entitled to access women's bodies. That has an ongoing long-term impact on society. The short term impact on the people who work in the clubs can be mitigated, but that long-term impact is huge."
Years of division come to a head
The decision over Bristol's strip clubs has been a source of division in the city for years, but a final decision will be made by the council's licensing committee on 28 July whether to implement a blanket ban, known as 'nil-cap'.
If Bristol opts for the ban, it would be following in the footsteps of Edinburgh, a city of a similar size where the council decided to ban strip clubs in April – although all other core cities like Bristol do not have a blanket ban with the exception of Belfast.
"All we want is to be safe whilst we work, and access the protections a legal workplace provides," said the BSWC spokesperson. "Whilst the council refused to centre the club's workers in nil-cap policy decisions, we are so thankful the people of Bristol have. We hope the licensing committee listens to not only the workers, but the people they represent who overwhelmingly do not want a nil-cap."
Bristol's sex workers have consistently criticised how they don't have a seat at the table during decisions over their livelihoods, and all the while are blamed for promoting gender inequality and sexual violence through their work.
"There is no credible evidence to suggest a nil-cap policy reduces violence against women and girls, but we know that forcing women out of work and into unemployment, in the middle of a cost of living crisis, is a violent act itself," the spokesperson continued. "If Bristol wants to be an equal city, then it cannot stop women from working in a job they choose, simply because a minority of people find their work distasteful."
As a result of sex workers frequently saying there is no evidence of the harm caused by strip clubs, Bristol Women's Commission collaborated on wide-ranging 50-page report. Among other research, the report notes that sexual violence and harassment in Bristol is significantly higher than in England as a whole, and cites a UN report which found a sense of sexual entitlement to women's bodies is what leads men to rape. It cites the groups that support the ban, including the mayor, the Police and Crime Commissioner, local MPs Thangham Debbonaire and Karin Smith, the two universities and gender violence experts.
The Commission's spokesperson said: "The Commission is not dictating from a position of privilege. It's basing this on evidence and research and on testaments from ex-performers and exited sex workers, who have a very different take on it once they've managed to leave the profession. It's grounded in evidence, not any sort of moral or judgement-based stance.
"We cannot live in a society where the answer to the cost of living crisis is sex work for women because it's not the case for men, and that is sexist," they continued. "We're not telling men that that's their best employment option. And as the performers themselves say, sometimes they come out with £20 after a 6-hour shift. It's not this dream job, the answer to everyone's cost of living and rent crisis woes that it's painted as."
Sex workers often say that strip clubs offer well-paid, flexible work in the face of few other attractive options. The Commission also refutes this, citing how the pandemic brought about more flexible working.
Following years of division over the issue, the council was supposed to release these latest consultation results in February, but they were only made public on 8 July, just three weeks before the council's licensing committee will make a final decision on 28 July.
The delays had led Tory councillor for Henbury and Brentry Chris Windows to call for a decision to be made in May, saying, "The licensing authority is in danger of being accused of asking for guidance but not liking the result and proposing another consultation."
Strip clubs shutter in Edinburgh
Elsewhere, councils are facing the same divisive issue. Councillors in Edinburgh narrowly voted to ban strip clubs in April this year, but the move is being taken to judicial review by the union United Sex Workers, on the grounds that the move shuts down workplaces with workers who are largely female, which violates the Equality Act 2010.
Bristol City Council's own officers think the likelihood of a judicial review is high if the blanket ban was to go ahead. This would mean the council would have to pay for the legal costs of both sides in the fallout if it loses.
"Strippers' safe workplaces are subject to frequent threats of closure across the UK," said the Bristol Sex Workers Collective spokesperson, adding that Edinburgh's decision took place despite workers warning them about poverty and dangerous, underground workspaces. "Our trade union United Sex Workers is contesting the lawfulness of that decision in court. I hope this shows Bristol City Council that workers will not back down, that we want to work, that we deserve safety and we will fight for our rights to it."
However, judicial reviews can also work in favour of those who oppose strip clubs. In 2018, Sheffield City Council was found to not have considered the wider impact on the community when it renewed the licence of the city's Spearmint Rhino branch. The club lost its licence and closed following the legal case brought by equality campaigners.