This week in Bristol: Coroner's rulings 'unfair and unjust'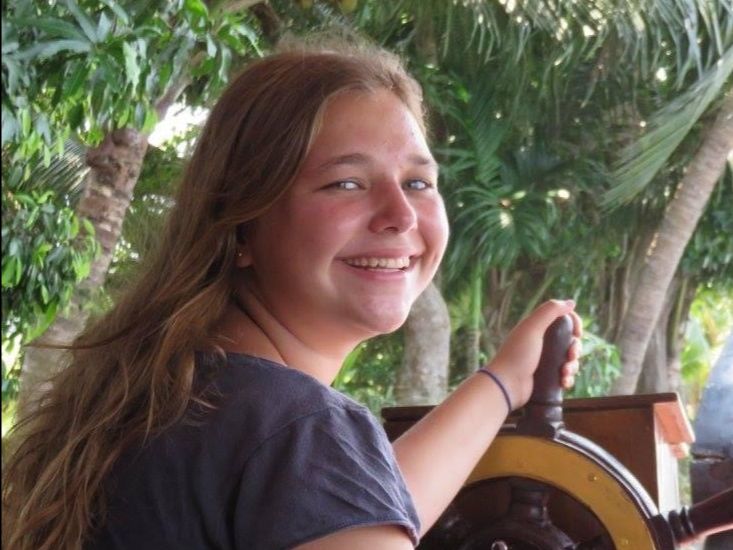 Content warning: This article contains references to suicide
Jess Durdy died in October 2020, five days after she was moved to Link House, run by charity Missing Link. The 27-year-old had been referred there by Avon and Wiltshire Mental Health Partnership NHS Trust (AWP) because she was struggling with daily and increasingly intrusive suicidal thoughts.
Her parents criticised the charity and NHS mental health services for not doing more to protect their daughter, and said her death was preventable. But an inquest which ended on Wednesday wasn't critical and the coroner didn't draw any conclusions on Jess's quality of care.
"Despite desperately informing the support workers on three successive days how frightened she was by her intrusive thoughts of ligature, no meaningful action was taken to assess her risk, her safety at Link House or to request professional help from AWP," said Miora, her mother. "As a result of these failures, we have lost the daughter and sister we loved so much."
The family was supported by charity INQUEST, who told the Cable that Jess's parents are one of a number of bereaved families who have spoken out about uncritical inquests by coroners. "The inconsistency and inequality faced by bereaved families at coroner's courts is unfair and unjust," a spokesperson told the Cable. "It must be challenged nationally by the Chief Coroner."
In other news this week, Neil Maggs kicks off the eighth season of Bristol Unpacked with Tom Morris, the artistic director of Bristol Old Vic, and defence lawyer Matt Foot outlines five key steps that led to the controversial Police and Crime Act.
---
The Bristol round-up
✊ Human rights NGO Liberty are intervening in a landmark legal case about the Colston Four, which questions the role of juries in cases about protest. Attorney General Suella Braverman MP brought the case to the Court of Appeal, arguing that trials like the Colston Four's are too complex for a jury to assess. But Liberty disputes the Attorney General's plans to reduce the influence of jury trials in cases about protests, saying they will deter people from standing up for what they believe in. The outcome will not affect the verdict of the Colston Four trial.

💸 An independent watchdog says the near doubling of costs for the refurbishment of Bristol Beacon – which went from £52 million to £107 million – was Bristol City Council's fault. According to auditors Grant Thornton, the local authority "underestimated the complexity and difficulty" of the concert hall's revamp and failed to have effective arrangements in place to prevent spiralling costs. The building is valued at zero pounds in the city council's accounts, after the administration spent £39 million on the project.

🛍️ The Galleries will be completely demolished and replaced by a development of shops, flats, offices, bars and restaurants. Developers have told everyone who works at the shopping centre that there are two years until it closes and they lose their jobs. The details of the plans for the five-acre centre, which is jointly owned by LaSalle Investment Management and Bristol City Council, have not been made public yet, but it's expected they will be revealed at consultation events later this month.

🇺🇦 Data from June on the Homes for Ukraine scheme show there has been a total of 596 visa applications to move in with sponsors in Bristol, 554 visas issued and 399 actual arrivals with sponsors in the city. Nationwide, there have been 111,800 visa applications and 92,700 visas issued under the scheme, but just 55,500 arrivals. The Home Office data, taken until 14 June, was analysed by Andy Hewett who works at Refugee Council.

⚖️ An abortion rights march will take place this Sunday, 3 July in solidarity with US women who had their constitutional right to abortion taken away this week. The US Supreme Court overturned Roe v Wade, a landmark legal case from 50 years ago. Campaign groups including Bristol Women's Voice will gather at 2pm on College Green to stand in solidarity with US women.

🧑🏾‍🤝‍🧑🏾 New census data shows Bristol's population has grown by 10.3% over the last decade, from around 428,200 in 2011 to 472,400 in 2021. This is higher than the overall increase for England (6.6%). Bristol is the most densely populated of the South West's 30 local authority areas, with around 31 people living on each football pitch-sized area of land. The biggest increase was in working age adults.

🚗 Environmental charity Possible is launching its car-free challenge over July. Participants will receive support, tips and milestones throughout the month, and will be entered into a prize draw for taking part. The charity is hoping to promote the climate impact of going car free, as well as the mental and physical benefits.

⛽ A fuel protest will take place on Monday 4 July in the form of a slow-moving roadblock, which will likely affect the M4 from Almondsbury to the M32. The protests, which will begin from around 8.30am, are planned in response to soaring petrol and diesel costs in recent weeks, with the average cost of filling a family car rising to over £100 at the moment according to the RAC. The police have issued a warning about potential disruption.

🚽 A new cafe will replace the public toilets on the Downs, which has sparked outcry while other public toilets remain closed elsewhere. ACORN, the community union, has run a long-term campaign demanding the re-opening of Bristol's 18 public toilets, during which it submitted a 2,000-signature petition to the council. ACORN has said the council's failure to keep public toilets open disproportionately affects elderly people, people with disabilities and the homeless, and has questioned why the council is prioritising toilets in Clifton.

🪧 Mick Lynch, secretary general of the RMT trade union, has come out in support of the carers at St Monica's Trust striking over pay cuts. He said, "These issues that we're facing of fire and rehire, low pay, the stripping out of terms and conditions, and an aggressive employer are common to many workers in Britain at the moment." The strikes started on Wednesday this week and are currently planned to run until 12 July.

🚓 Two more people have pled guilty to charges in relation to the Kill the Bill protests. On Friday, Rosa Lazarus, 21, from Wiltshire, admitted a charge of violent disorder and in August will return to Bristol Crown Court for sentencing. Meanwhile Henry Olohan, 24, from Newport, pled guilty to affray and criminal damage on Thursday and he will be sentenced July. A total of 18 people have been jailed so far for offences related to the protests.

🎉 Stir to Action's Playground for the New Economy festival takes place 12–14 July in Devon, and is offering discounted day tickets at £25 for Bristol Cable members. The festival bills itself as three days of inspiring conversations, interactive workshops, idea surgeries, virtual experiences and live podcasts, with sustainable food on offer too. Contact events@stirtoaction.com for more details.
---