11 bus services axed amid driver shortage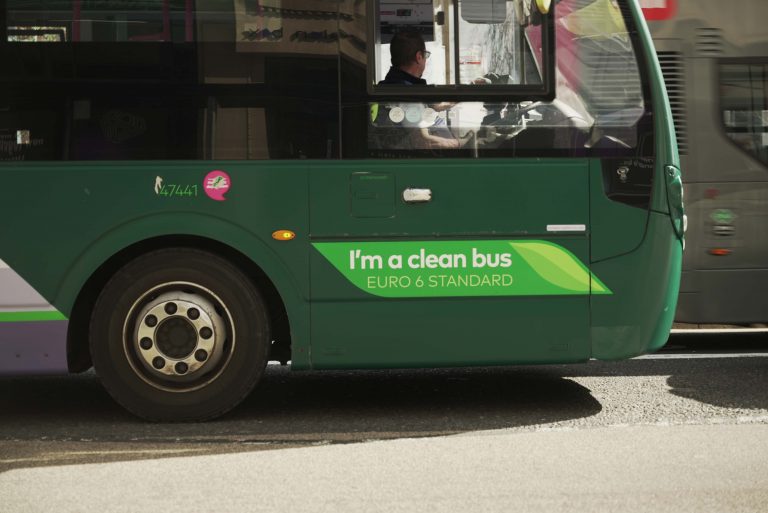 In the news this week, we saw public transport in Bristol suffer a serious blow. It was announced that 11 Bristol bus services are to be axed due to lack of drivers.
This is despite an extension of emergency funding from the government and Mayor of the West of England Dan Norris claiming his team had "thrown the kitchen sink" at the issue.
"Even where financial support has been made available by the West of England Combined Authority or the Government to keep local buses going, operators are still unwilling to run these services as they simply don't have the drivers to operate them," he said.
Still, Norris has come under fire from council leaders and MPs in the region for failing to avoid the cuts to services.
Bristol Labour Marley Bennett has called on the government to sort out the bus staffing crisis: "The government needs to mandate and fund an immediate pay uplift for bus drivers and work with Combined Authorities to expand their training programmes."
The services that will be axed in October are:
5 – Downend to Bristol
22 – Bath Uni to Twerton
41 – Lawrence Hill to Bristol
42 – Odd Down Park & Ride to Bath's Royal United Hospital
72/72A – Temple Meads to UWE
171/172 – Paulton to Bath
X2 – Bristol to Yatton
X5 – Bristol to Weston
Y3 – Yate to Bristol
Y4 – Yate to Bristol
Y5 – Chipping Sodbury to Bristol
This worrying announcement means people across the city will struggle to get to work and make other vital journeys.
In addition, it comes in the same week that Bristol Community Transport (BCT) is axing services. BCT operates several subsidised bus services for people with access needs, including its Dial-a-Ride and minibus service which will stop running. The parent organisation said they could no longer deliver these services because of a difficult trading period before the pandemic, and the impact of the pandemic itself, combined with the surge in fuel prices and the cost of living crisis.
Last ditch attempts to find an alternative operator to take over these services failed. The Bedminster-based BCT has about 600 active passengers and provides crucial services such as taking people with mobility issues to the shops. It also runs traditional bus services that are expected to continue operating.
Councillor Andrew Brown of the Lib Dems has publicly urged WECA to "do everything they can to maintain the services" – including buying the organisation.
---
Your Bristol news round-up
⚖️ A jury took less than an hour to acquit a Kill the Bill protester from Downend of violent disorder and affray. Ailsa Rauh attended the protest, which was also honouring Sarah Everard, eventually dispersed by Avon and Somerset Police who, according to an All Party Parliamentary Group report, "failed to distinguish between violent and peaceful protestors, leading to the use of force in unjustified situations".
? Mayor Marvin Rees has re-stated his commitment to building an underground rail system in Bristol after the publication of two feasibility reports. The reports agree that the project would help relieve housing crisis issues and improve employment in the city, but each expresses uncertainty about the financial viability of the project. More details are expected in September when the West of England Combined Authority will vote on project investment.
⚠️ Wessex Water has spent more than 565,000 hours "pumping raw sewage into the West of England's waters" over the last five years. Figures from the Environment Agency obtained by Labour show that in that time, sewage spills increased from 1,416 in 2016 to 23,524 in 2021, averaging a sewage spill every 50 minutes. Plans to address the issue, shelved by Tories, have now been re-tabled due to public pressure.
? There were two stabbing incidents in Bristol this week, but police say they don't believe them to be related. Armed police arrived in Bedminster on Tuesday when a 17-year-old boy was stabbed, and two days later a man in Easton was found with stab wounds. Both victims were taken to hospital with non-life threatening injuries and two people have been arrested in connection to the Bedminster incident.
? Gaol Ferry Bridge, which links Wapping Wharf to Bedminster, is now closed for at least 6 months. Diversions may add more than 20 minutes to commuters' travel time, but the bridge is undergoing essential maintenance work.
? Bristol City Council has approved plans to build a social housing project containing 104 flats on the site of Trinity Road police station in Old Market, opposite the Trinity Centre community and music venue. Architects say they have designed the apartments to be protected from noise, though the venue has expressed concern about the occupants' limited ability to choose their living arrangements if the soundproofing is inadequate.
? Solutions and Successes
? The Knowle West community has rallied round an elderly couple who recently suffered a house fire, organising a fundraiser to help them rebuild their lives. The team of volunteers running the fundraiser invite the Bristol community to join them at Novers Park Community and Social Club on 11th September from 12-6pm.

? Striking postal workers and others in the Communication Workers Union were joined on the picket line at Bristol East sorting office on Friday by members from other unions, such as Acorn Bristol. Workers from across Bristol joined to show support for postal workers demanding better pay after a pay rise offer, measured against inflation, resulted in a real terms pay cut.

? ITV has commissioned a new Bristol-based comedy starring Bristolian comic Jayde Adams and helmed by Bristol-based director Rosie Gaunt-Mathiesen. The series, titled Ruby Speaking, is inspired by Adams' real-life experiences while working in a call centre.
---
This Week in Bristol: Thousands of Bristol Cable readers get this essential digest of local news sent to them every week. Sign up to join them and receive in-depth reporting and analysis that cuts through the noise of daily news.