Avon Street Gasworks: shedding a light on Bristol's industrial and social history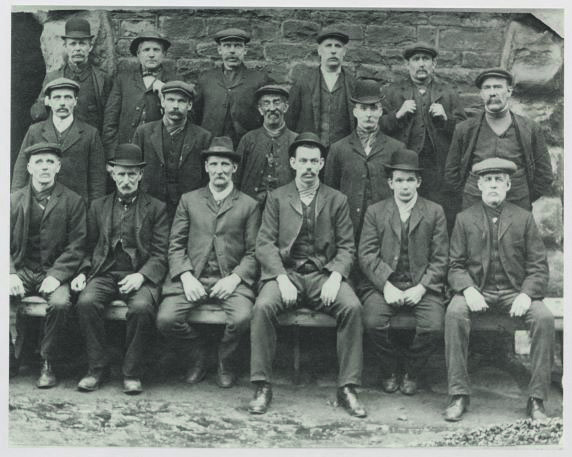 The history of Bristol Gas Company is the history of industry in the city over the last 200 years. From the Filton Aeroplane company using gas to heat-treat metal, to Wills Tobacco using it to dry tobacco leaves, and Fry & Sons in processing cocoa.
The Avon Street gasworks, built in 1821 in a corner of St Phillips, became a hub of innovation. Fittingly the site will become the first building opened as part of the University of Bristol's Temple Quarter Enterprise Campus. The new research hub will become home to Bristol Digital Futures Institute, which will bring together expertise from across every faculty to pioneer new approaches to digital innovation.
Our new report into the history of the gasworks, which builds on excellent research into the gas industry in Bristol by Harold Nabb, Mike Richardson and Michael Painting, highlights its importance to Bristol's economic and social history.
Initially, the most important use for gas was lighting. Its volatile nature meant John Breillat, the man who first demonstrated its use in 1812, was seen by some as "a man having unholy dealings with an infernal power". But by 1820 Bristol's central streets were lit. This allowed the extension of what might be considered a 'night-time economy', with theatres like the Old Vic being lit far more easily and safely than before.
Gas goes domestic
Gas lighting continued to expand. It entered many homes in the 19th century, extending into those of many working-class people by the 1890s and 1900s, with the appearance of pre-payment meters allowing people to use only as much gas as they wished. They were also given to consumers who were unlikely to get credit in order to receive gas.
Towards the end of the 19th century, gas cooking began to take off. This created a new time of peak demand on Sunday morning as people prepared Sunday dinners. As can be seen from the newspaper clipping, adverts were often directed at women promoting gas as a useful labour-saving device for cooking as well as washing.
The gasworks represented a reasonably good, steady source of employment. There seems to have been an atmosphere of solidarity and fellowship for many there, with a company brass band and football clubs.
Nevertheless, the work was physically demanding, the conditions hot and smoky and the hours long. Accidents happened frequently and workers had to abide by strict rules. You could be fined 6d for "wasting time in the water closet" or five whole shillings, the daily wage for a stoker in 1891, for "tearing or defacing any copy of these regulations".
Industrial unrest was common during the 19th and 20th centuries. In 1889, there were widespread strikes across Bristol, involving gas workers demanding an eight- rather than 12-hour shift. The company attempted to bring in blackleg labour by train, but the trains were besieged by the strikers and returned, leaving the Bristol Gas Company with a large bill from the Great Western Railway.
Bristol Gas Company workers also went on strike in 1920 over the national pay deal, temporarily halting gas flow. This was an unauthorised strike, because the deal was made nationally with the union, and was unsuccessful.
Wartime bravery
The gasworks were also a target for bombing during the Bristol Blitz. On the night of 24 November 1940, two incendiary bombs lodged on top of the gasholder in St Philips. George Daniel Jones, a gas holder attendant, "immediately climbed to the top of the holder and succeeded in knocking the bombs off the crown with his steel hat". This averted a major fire at the gasworks and meant gas supply could continue. For his bravery Jones was awarded the George Medal. There is now a plaque on Folly Lane, and nearby George Jones Road is named after him.
The Gas Company was a major employer in Bristol for 150 years. It brought innovation into the lives of most people in the city through lighting and heating public and private spaces. It is a history of industrial work and life, of a heavily industrialised area of Bristol in St Philips. It brought changes in domestic life and work as well as a more easily lengthened day.
We would like to dig deeper into the ways all of these elements changed people's lives. The archives can tell us many things, but we would like to hear the personal stories that are often missed.
Did your grandfather work at the Gas Company? Do you have any historical photographs of the Avon Street gasworks? Are there stories about the gasworks during the Second World War?
If so, we would love to hear these memories either through our online survey or in an oral history conversation. Details about signing up for this are held in the 'Further Information' section of this page.
If you'd like to get in touch another way, or know anyone who might, please contact avon-street-project@bristol.ac.uk