Data highlights need for renters to be better protected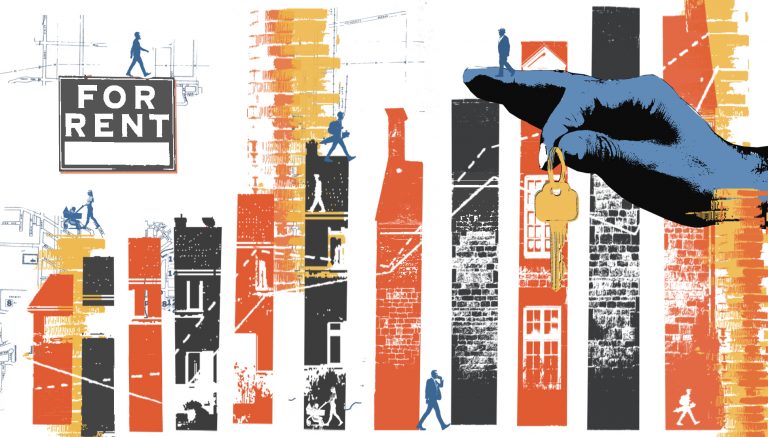 In June, the Cable reported on long-awaited government proposals to "redress the balance" between the nation's renters and landlords by ending 'no fault' section 21 evictions and fixed-term tenancies, and introducing new quality standards.
Housing campaigners welcomed the plans while warning that they could still do more to protect renters. Analysis of homelessness statistics by the Cable underlines how badly the new measures, which are set to become part of a Renters' Reform Bill are needed – and why they need to be tightened further.
Between April 2019 and the start of this year, the data shows 5,369 households were assessed as being homeless by Bristol City Council. This means a local authority is satisfied someone is homeless and eligible for assistance, but has not yet agreed to make an offer of permanent housing.
Of those households, 579, or 11% of the total, approached the council because of a private tenancy ending. This was a higher proportion than any other of England's largest urban centres outside London.
Meanwhile looking at the raw numbers for the same cities, only Birmingham (856) and Manchester (739) – both larger cities – assessed more households as having become homeless because of a private tenancy ending.
Renters made homeless
Apr '19 to Dec '21

Numbers of people assessed as homeless due to private tenancy ending

Proportion of people who lost their home because the landlord wanted to sell or relet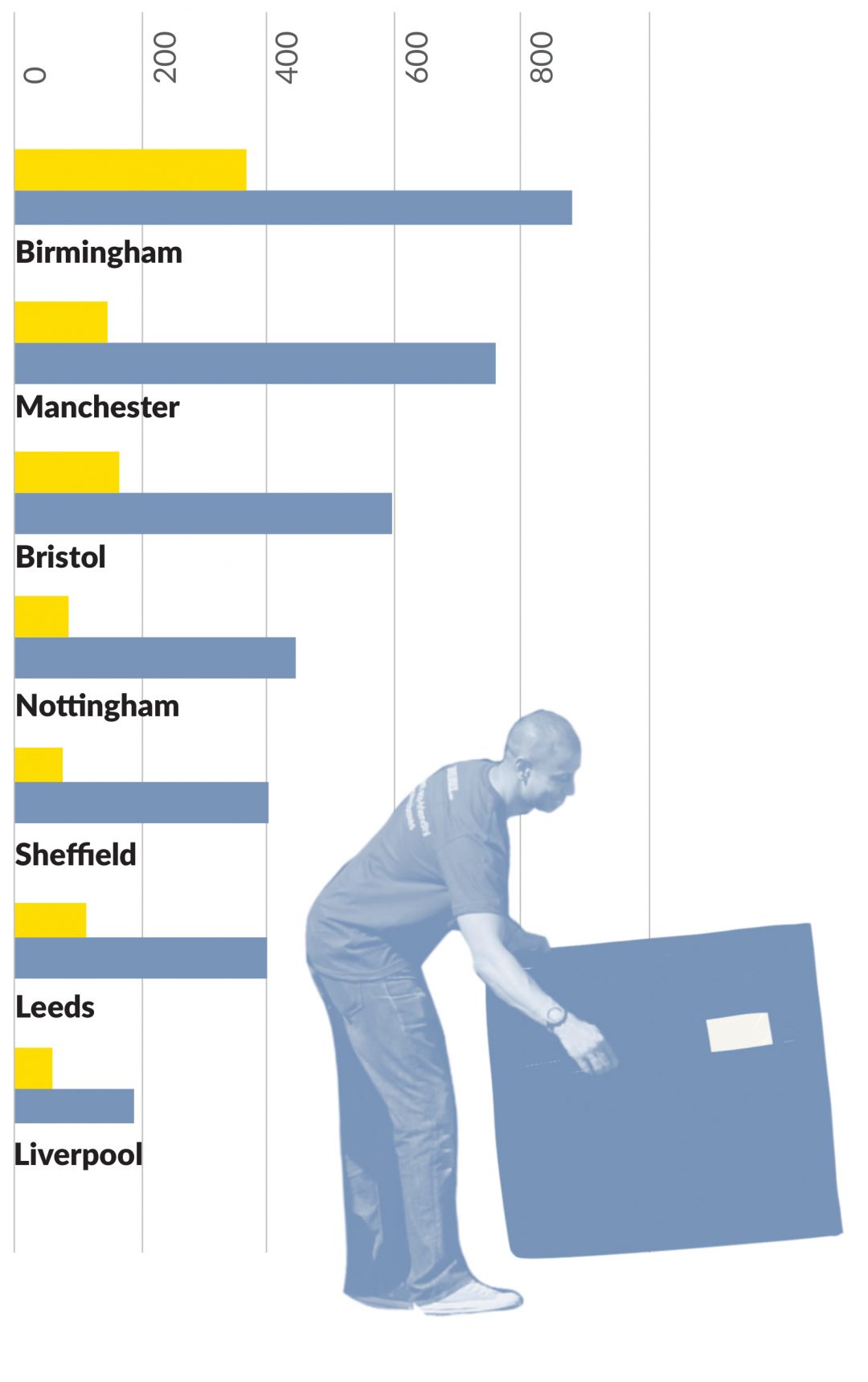 More landlords ending tenancies to sell or relet
The data shows that in Bristol, 28% (160) of these households became homeless because their landlord decided to sell or relet their home to someone else. But the rate increased to 37% in the second half of 2021, with almost a third (51) of the total coming in those six months.
The government's new plans, if enacted, would outlaw section 21 'no fault' evictions but make allowances for landlords to evict people in order to sell up or to let their property to a family member. The statistics illustrate why this proposal must be carefully policed if it's not to become a loophole for kicking people out.
A recent article by Inside Housing cited research carried out by Generation Rent in Scotland, where no-fault evictions have already been abolished. This showed that in 28% of cases between 2018 and 2020 where a landlord was granted possession to sell their home, the property was yet to be sold one year later.
Tom Renhard, the council's cabinet member for housing, told the Cable that any legislation claimed to be for protecting renters needed to "do just that".
"We need to avoid creating new no-fault eviction clauses by another name with the pending renters' reform legislation," he added. "Where additional clauses are brought in or existing ones updated, there need to be greater protections in place, [which] should include evidence from landlords on the need to sell or move in family, with checks that this is actually what happens."
Renhard added that there could be a role for a new property portal the government proposes to create – which could act effectively as a national landlords' register – as acting as a check and balance in this regard.
Few Bristol households offered duty to prevent homelessness
Besides capturing the numbers of people becoming homeless, the government stats also record those assessed as being threatened with it, meaning the council has a formal duty to help prevent that outcome. Nationally, about a quarter of these duties are because private tenancies are ending, with about 40% (29% in Bristol) of those due to a section 21 notice being served.
Surprisingly, Bristol records few of these 'prevention' duties in comparison to many other major cities. Overall since 2019, Leeds assessed 12,364 households as being threatened with homelessness, while Bristol recorded just 1,403, of which 424 were in that position because of a tenancy ending.
A council spokesperson said the local authority had recently changed the way it records homelessness prevention work. They added that early intervention support "had always been available at the point from which households reported the threat of homelessness", but this had not always included formally offering a prevention duty.