High rise tenants kept in the dark about fire safety issues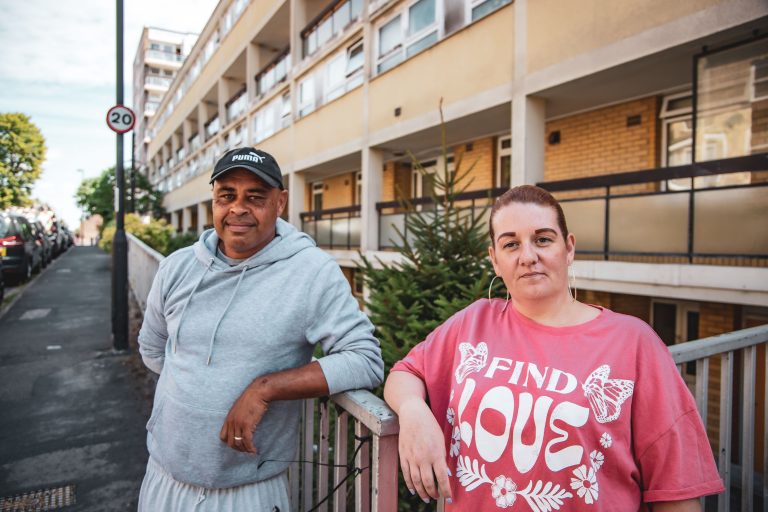 Bristol City Council has kept the tenants of a high-rise council block in the dark about multiple fire safety issues, the Cable can reveal.
The fire safety issues at Carolina House, Kingsdown, were only uncovered after a couple enquired about buying their home from the local authority under its Right to Buy Scheme.
Kath and Lee live in the block on Dove Street with their two children. But their dream of owning their two-bed flat has since turned into a nightmare, with the revelation not only hampering their plans, but making them and others in the building feel unsafe. What's worse, they say, is that they haven't been given reassurances that the problems will be fixed anytime soon.
"It's almost as if our lives don't matter… It feels like because you live in a block, you're not important," Kath tells the Cable, adding that residents' fears haven't settled after the Grenfell Tower tragedy five years ago. "We wouldn't want to buy here now, because why would we want to buy somewhere that isn't safe?"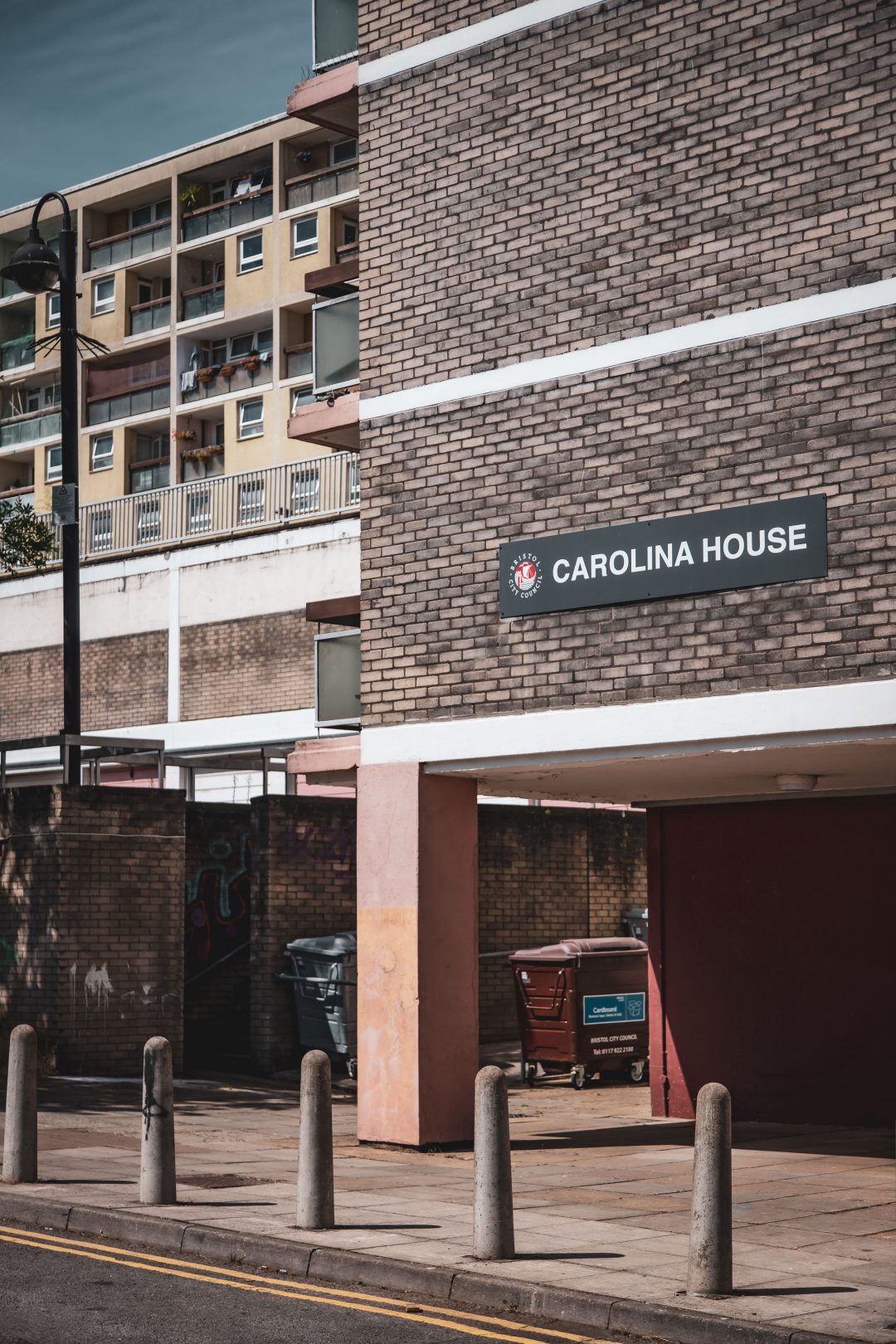 An independent safety assessment by surveyors Easton Bevins, commissioned by Bristol City Council in 2017, found that fire barriers were missing in some parts of the flat's external cladding, which are essential safety components made from fire-resistant materials. Also, not enough remedial fire stopping had been carried out – a process which, at its most basic, divides buildings into separate compartments to slow the spread of fire and smoke.
Carolina House residents have not officially been told the results of the assessment, it is understood. An internal council document seen by the Cable, dated July 2021, suggests the results were not to be shared with the residents until the authority had made a decision on the future of the building as part of wider plans for the future of social housing across the city.
It was only after Kath and Lee made their own enquiries that the fire safety issues were revealed to them.
Lee had asked the council for a completed External Wall fire review process form, also known as an EWS1 form, which his lender required to give the couple a mortgage. But the council said it was unable to provide this.
Instead, Lee was told about an independent fire safety report which had been completed for Carolina House. After requesting more details about this assessment, which he had never heard about until then, Lee was directed towards the appropriate department and emailed the report's key findings and recommendations.
In an email from March 2022 seen by the Cable, a Bristol City Council housing officer tells Lee that current building regulation is not being followed at Carolina House, while explaining how the council are going to address these fire safety issues. The officer admits that they do not have a date for when this will happen.
Since learning about the problems, the couple have been left feeling stuck and unsure of how to make their home safer for their two children.
Dream turned nightmare
Kath and Lee spent years of saving and navigating multiple delays due to coronavirus lockdowns to get onto the council's Right to Buy scheme. But now they're back to square one, left wondering when the authority will get to work fixing the safety issues after being given minimal information.
"We will be installing and completing [the repairs] when we next undertake major works as part of the ten-year maintenance cycle. We do not have a date for this yet," an email to the couple from a Bristol City Council officer states.
As Kath reads the email, she laughs in disbelief. "A 10-year plan isn't good enough. It could be a year or two years until this work is done, but we just don't know. It's the uncertainty of it all," she says.
When Lee brought these fire safety issues up with a different officer at the council, he was met with the assurance that the building is indeed safe, but that there were some things that needed updating.
But as another resident who the Cable spoke to said: "It feels like waiting for a disaster to happen… Let's not wait for a disaster to act."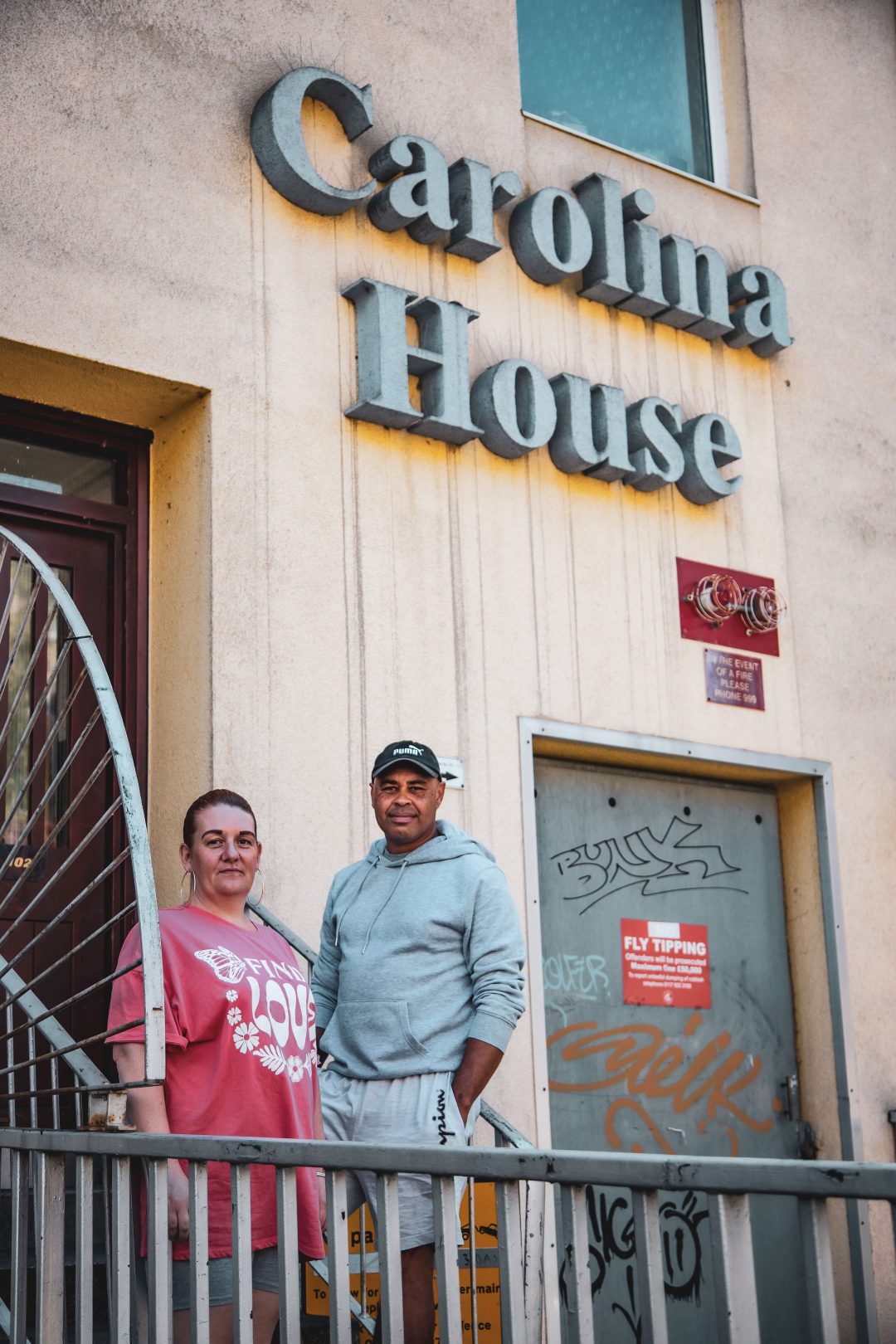 Responding to Kath and Lee's concerns, a council spokesperson says some fire safety measures at the block require attention to meet modern standards. However, they added: "We can assure residents that following independent assessment of the block, we are confident the whole system is fit for purpose. We take the fire safety of tenants very seriously and have maintained an investment of over £2.5 million a year in maintaining and improving these systems."
The authority says that work to improve the compartmentation within the flats at Carolina House should be completed by February next year, and that it is inspecting all of its high-rise stock this year to ensure it is complying with new requirements being introduced by the government from 2023.
Community concerns
Kath and Lee are not alone in feeling like their safety fears aren't being taken seriously. Bernie Munoz-Chereau, who lives two floors below the couple, says that there is not enough information about fire safety for residents.
"I don't even know if we have communal fire alarms here and I've been living here for two years," she admits. "There is nothing that says 'meeting point', all of those things that you need to have in place."
Each maisonette should have a smoke detector on each floor, and the council have offered to replace any damaged or missing ones. However, communal fire alarms are not required at Carolina House, according to a Bristol City Council housing officer. The council will therefore not be installing any of these in the building.
Bernie also told the Cable that there is a real feeling of worry among residents living in Carolina House, particularly because there doesn't seem to be a clear evacuation plan in the event of a fire.
"This is a particular worry for my friends living on the eleventh floor, with children or people living with disabilities," Bernie says. "There is no way that they would be able to get out of there."
On 14 June 2017, 72 people died as a result of the fire at Grenfell Tower in London. The tragedy sent shockwaves across the UK. A public inquiry into the tragedy was launched the day after the fire.
The final inquiry report is expected to be published in 2023. It will identify how the fire started and who is responsible, with the possibility for criminal charges, such as fraud and corporate manslaughter, to be brought against companies involved in the refurbishment of the tower.
Has progress been made?
Bernie and Kath both say that more progress should have been made since Grenfell five years ago, but it's important to make clear that Carolina House is not in the same position as Grenfell Tower was.
For example, none of the council-owned blocks in Bristol use Aluminium Composite Material (ACM) cladding, and about a third don't have any cladding at all. One of the key findings of the Grenfell inquiry was that the ACM cladding used on the tower acted as "a source of fuel" for the fire.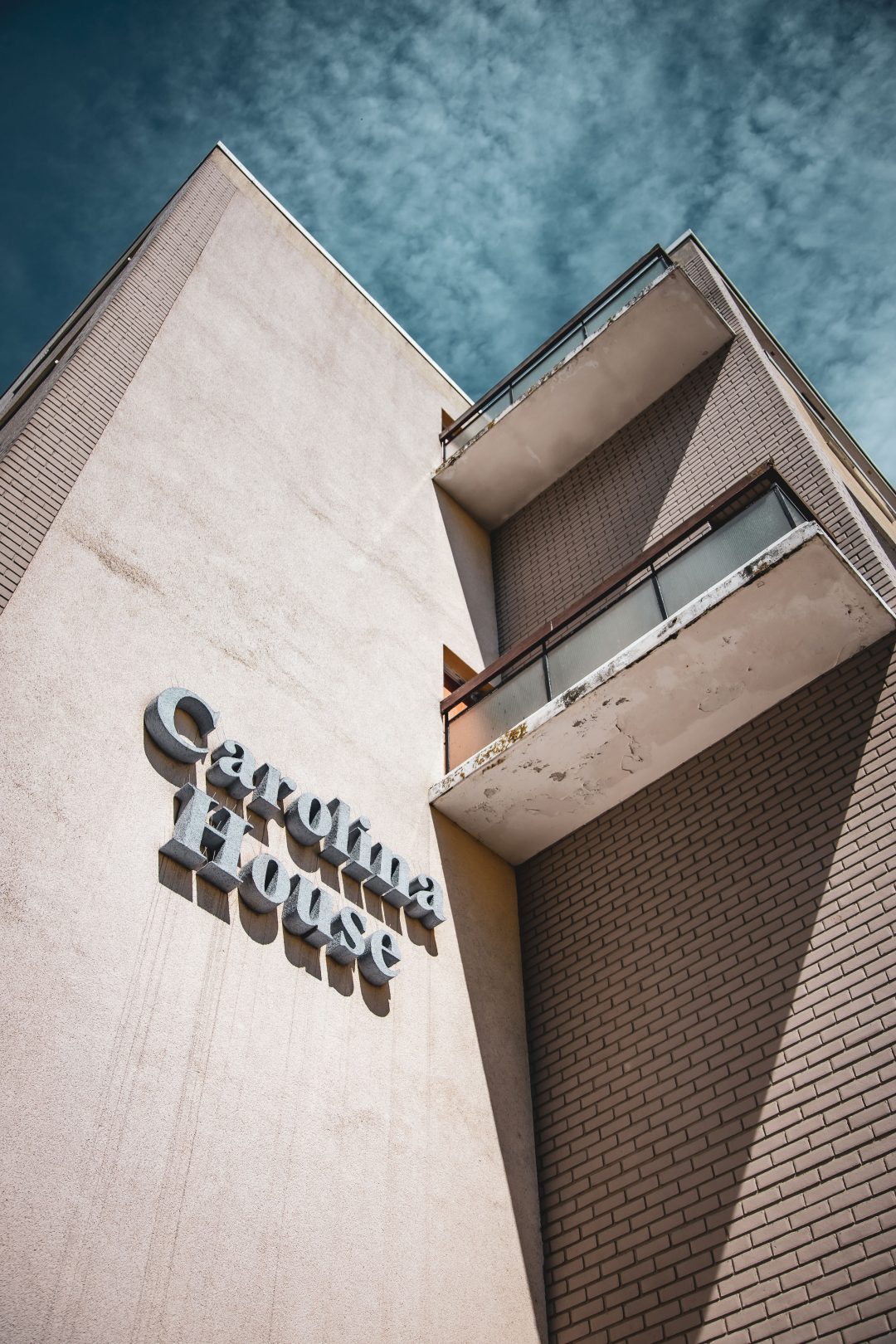 Steph Pike, a solicitor and campaigner in Bristol whose private apartment was deemed so vulnerable that it used to have a 24/7 'waking watch' fire patrol team, says that recent policy changes have occurred on a national level.
"The last year has seen a welcome shift in the government's stance towards the building safety crisis," she says. "Since Michael Gove was appointed as secretary of state, the progress has been significant with the focus being on making developers pay, rather than the innocent leaseholders.
"Under the recently passed Building Safety Act, there is now legal protection for 'qualifying leaseholders' against cladding and non-cladding related remediation costs."
However, these measures do not apply to all leaseholders. "Certain categories of leaseholders are still left unprotected from remediation costs, including those in buildings under 11m and buy-to-let landlords with more than three properties," Steph says.
Steph also says the safety of residents "on the ground" doesn't seem to have actually changed that much. "Unless the unsafe buildings are fixed, there is always going to be a risk of another Grenfell occurring. More work must be done to ensure this can never happen again."
In June 2017, directly following the Grenfell tragedy, Mayor Marvin Rees announced independent assessments of all council-owned high-rise blocks in the city. New fire doors were installed, free smoke detectors were offered to all 27,000 council homes and a sprinkler pilot began.
But residents at Carolina House say they were left in the dark about the results of this inspection. They are now calling for an update, and a clear fire evacuation plan, particularly for the most vulnerable residents of the estate.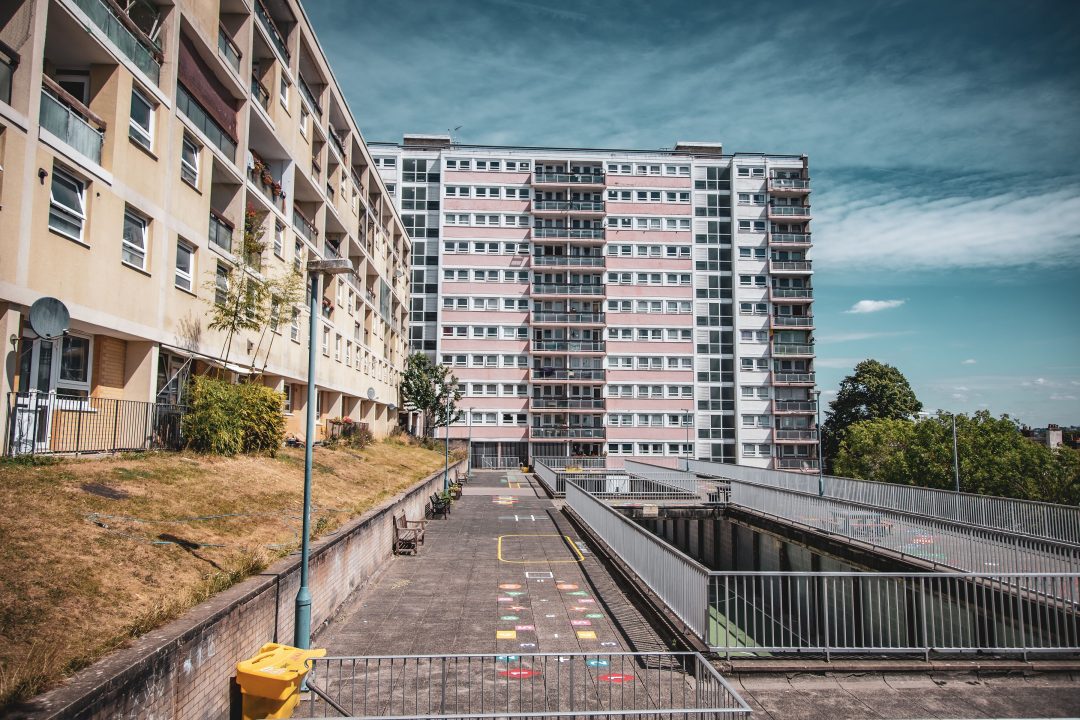 Ani Stafford-Townsend, a Green councillor for central ward, says they have also made enquiries about fire safety at Carolina House, and suggests that the Dove Street flats are often not prioritised by the council.
"Central ward has some of the most deprived and disadvantaged residents in the city," they told the Cable. "The council-owned social housing accommodates a large amount of these residents. 
"However, the blocks in the city centre, either in Dove street or Redcliffe, are very often at the bottom of the council's to-do list, failing the people that need the council the most whilst residents watch the refurbs and reclads of private blocks around them."
For Kath, every day that passes is another day of worry and frustration. Until these fire safety issues are resolved, her family's future will remain uncertain, for she believes it's unlikely any lender will risk giving her and her husband a mortgage.
"It's been five years since Grenfell. Say it does take 10 years for these issues at Carolina House to be sorted out, that's 15 years it's taken for some changes," she says. "This is more than us buying this property, it's actually making sure people are safe. These buildings should be safe."