Is Bristol prepared for even more intense heatwaves?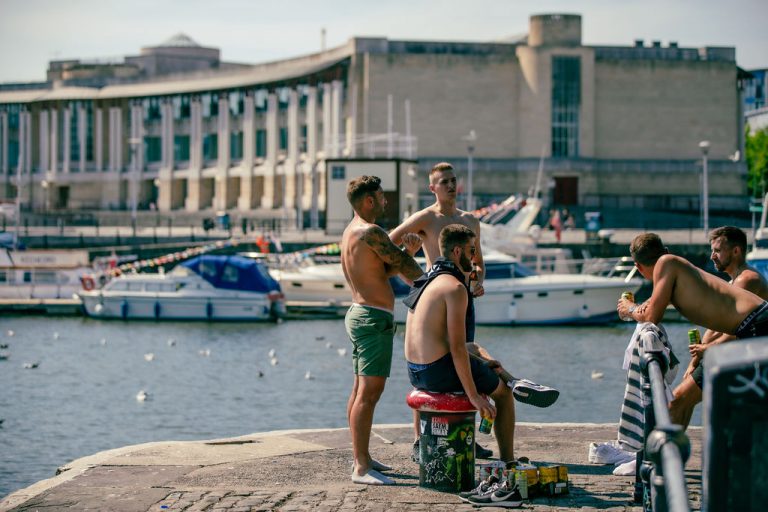 Keith Hathway and his family have been left struggling to breathe in their 16th-floor flat in Twinnell House, Easton, during this summer's record-breaking heat waves.
"It has affected the family massively. Since the heatwave we can't breathe, no air up here at all, can't open windows due to the kids, can't sleep," Keith tells the Cable.
The heat waves have been so intense that the lifts in Keith's building keep shutting down, meaning he has to walk the 16 floors up to his flat with his daughter of four years, son of four months and wife, who is disabled.
High rises, particularly ones built in the 1960s like Twinnell House, are often more susceptible to overheating due to their poor ventilation, cramped conditions and lack of shade from other buildings or trees.
'Places like St Pauls will be unlivable'
Bristol recorded its hottest day on record last month – 35.3°C – as temperatures topped 40°C in the UK for the first time ever. The city was included in the Met Office's first-ever red warning for extreme heat, highlighting the risk of population-wide serious illness and danger to life.
Professor John Tarlton, an academic from the University of Bristol and committee member of Bristol Trees Forum, tells the Cable certain parts of Bristol will be "virtually unlivable" in 20 years' time because of the increasing summer temperatures.
"The Met Office predicts that by the middle of this century, by 2050, we will be having even more intense heat waves than this year, between every other year and every four years," Tarlton says. "But these heat waves are not just getting more frequent; they're getting more intense as well.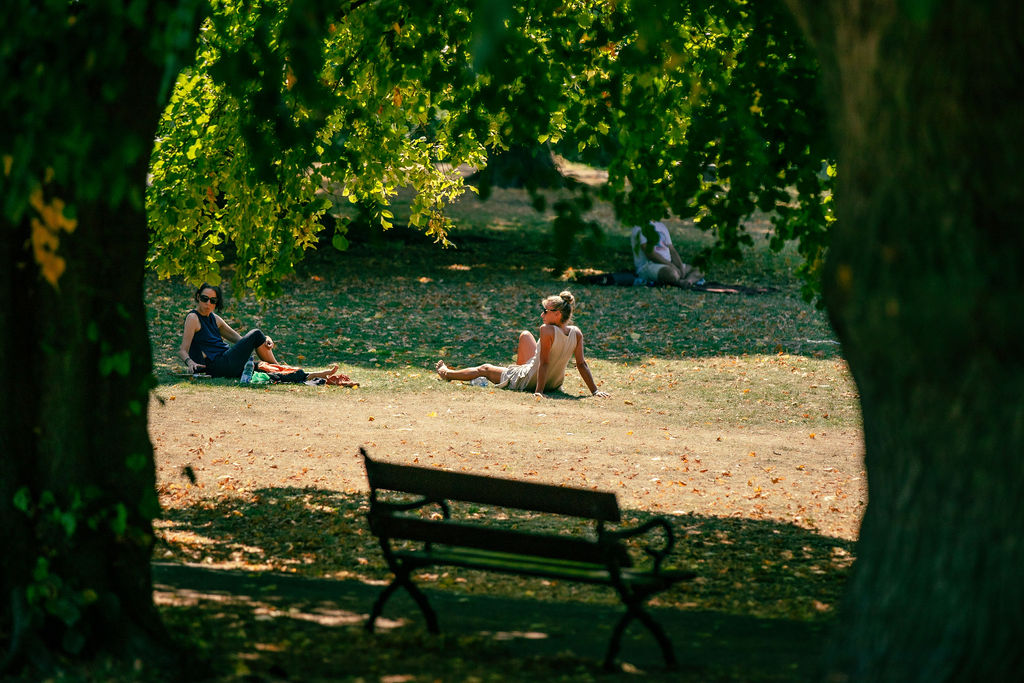 "In cities you have an effect called the 'heat island effect'. Basically, all the surfaces, like roads, pavements and roofs, absorb the sun's heat, which is then reemitted as infrared and warms up the air.
"If you've got a heatwave of 40 degrees, in a city centre you could be talking about temperatures as high as 50 degrees because of the 'heat island effect' and that is the sort of temperature that kills people."
One of the most effective ways to combat this potentially life-threatening effect is by increasing the amount of green space, says Tarlton. This is because trees provide shade, which helps cool surfaces down whilst removing excess heat from the surrounding environment through evapotranspiration.
Recent research conducted across 293 European cities found that urban trees can cool land surface temperatures by as much as 12°C. This research from November 2021 also found that green spaces with trees had a cooling effect two to four times greater than green spaces without trees.
Talton is keen to acknowledge that the council is making progress in the city with tree planting, but he and others believe that they are not moving fast enough.
"The council say that they are doubling the city's tree canopy by 2046, but they are nowhere near their target," he says, adding that most of the planting is being done on the outskirts of Bristol where resilience to heat waves is less of an issue.
The council agrees that increasing tree cover is a vital tool in helping to mitigate the effects of climate change, particularly urban heat stress, and says that they have several active and successful tree planting programmes in place.
A council report from February 2022 highlights that the projected canopy contribution of the council's 2020-2021 planting season alone was 20 hectares, just short of the 28 hectares needed to be planted per year in order to meet the 2046 target.
However, the report also conceded that this figure does not take into account tree removal in the city, and admits that not enough research has been done to know if the council's target is achievable or not.
'A divided city'
Keep Bristol Cool, a new mapping tool developed by Bristol City Council in partnership with the Met Office, explores how heat vulnerability changes depending on where you live in Bristol.
Unsurprisingly, the more green space a neighbourhood has, the less at risk it is to dangerously high temperatures, something which recent research from the University of Manchester and Friends of the Earth also concluded.
At present, the average land surface temperature is more than 2°C hotter in Easton and Lawrence Hill compared to Clifton, and around 3.5°C hotter than Stoke Bishop, according to the Keep Bristol Cool tool.
"What you find is that it tends to be the poorer areas of Bristol that have very low tree cover," Tarlton says. "An example is St Pauls which has about 7% tree cover, whereas other parts of Bristol, such as Clifton or Stoke Bishop, will be around 25%."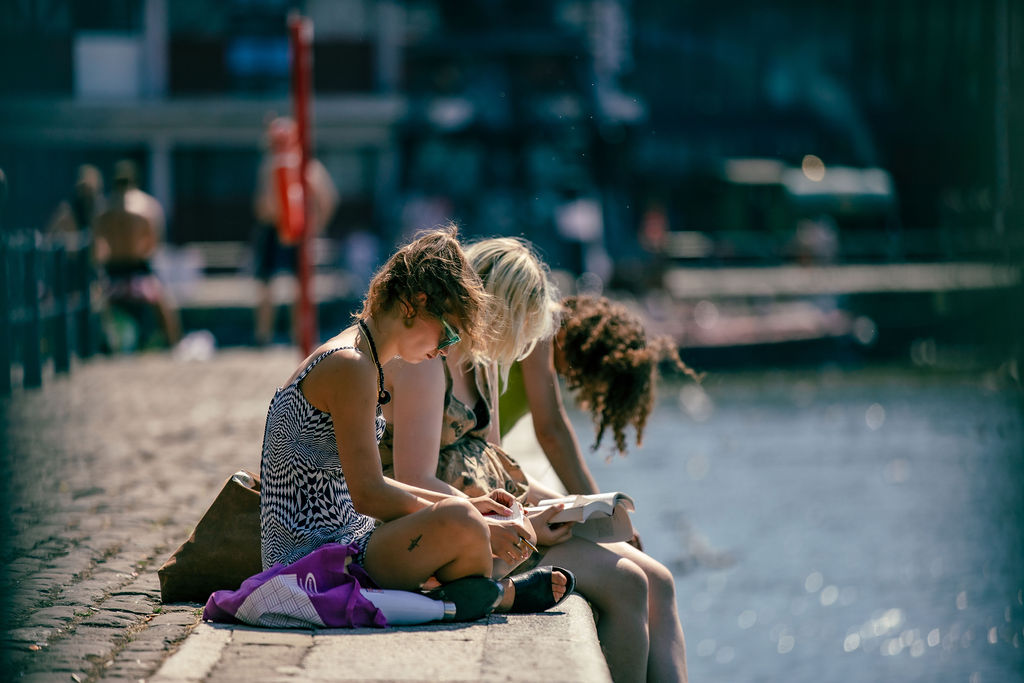 Some 33 other vulnerability factors, linked to age, deprivation, indoor environment and outdoor environment, are used by the online tool to identify which neighbourhoods could face the most adverse heat-related impacts.
Those at greatest risk of heat-related health impacts also include young children, elderly people, those living in taller buildings and people living in overcrowded conditions.
Nearly 1 in 10 properties in Lawrence Hill are classed as 'overcrowded', putting the occupants more at risk, compared to places such as Clifton and Stoke Bishop, where just 1% and 0.3% of properties are overcrowded respectively.
Easton, Lawrence Hill, St George West, St George Central, Hillfields and Central are the only wards classed as having 'very high risk' to heat-related impacts, whereas leafy Stoke Bishop and Clifton are both classed as having 'very low risk'. 
'Everyone in Bristol needs access to safe indoor and outdoor spaces'
In 2020, Bristol City Council committed to be a 'climate resilient city' within a decade, but opposition councillors and environmental groups have said that more needs to be done in order to achieve this.
Katy Grant, Green councillor for Clifton and Shadow Cabinet member for Climate, says that she is pleased that Bristol has developed a Heat Vulnerability Index, which is used to make the Keep Bristol Cool tool. "However," she continues, "as well as planting trees for the future, the city needs to think about how it mitigates heat waves now.
"In unprecedented climate conditions, everyone in Bristol who needs it should have access to indoor and outdoor space that is a safe and healthy temperature – whether in very cold or very hot conditions."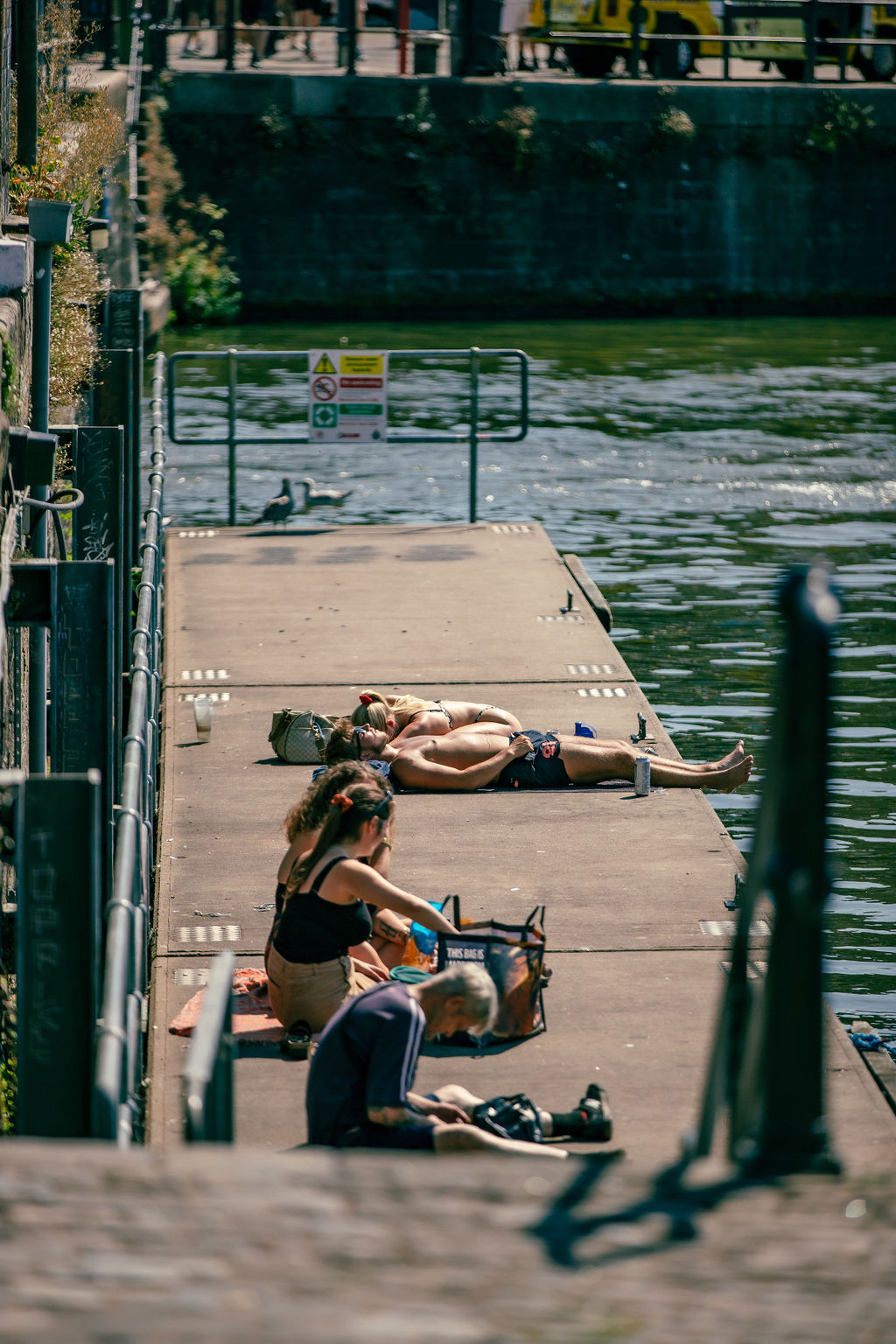 Many community groups in Bristol have come together to work towards that goal, helping the most vulnerable to find shelter during the extreme heat this summer.
St Paul's Church in Southville opened their doors to anyone in need of shelter, whilst Baggator, a non-profit organisation in Easton, launched a project called 'Mutual Shade' that allows people from tower blocks to book garden space.
As part of Bristol's One City Climate Strategy, the council has set a target that by 2030 everyone will live within a 10 minute walk of a green space to provide shelter during extreme heat conditions. It also states that all new developments should include green spaces.
However, Bristol Trees Forum says that over half of the funding for tree planting in Bristol for the year 2021/2022 came from developers who have felled trees elsewhere in the city. "The money was not being spent on new trees, just on replacements," they say.
It's therefore crucial that existing trees in the city are protected. "It takes a very long time for new saplings to provide the same benefit as existing trees," Katy says. "Despite new trees being planted, others are being cut down, so it's currently unclear if Bristol's canopy is increasing or reducing."
A report published in the same year that the council's 2030 target was announced found that as well as a need for more green space provision, there were other areas where "immediate action" was required in the city.
It found that the city has inadequate emergency response plans for extreme weather events, whilst also highlighting the need for more retrofitting of existing buildings to get them ready for extreme temperatures. Without action, the report states that some buildings in Bristol could become so hot in the future that they are unsafe for use.
'We are going to see more extreme heat in coming years'
The UK Climate Change Committee's latest assessment from January of this year into the government's progress found that increased exposure to heat poses a "high risk" to human health and therefore requires "​​most urgent UK-wide action". 
An NHS report from 2021 states that we need to "accelerate" efforts to build resilience to extreme heat, warning that climate change threatens to further widen social and health inequalities, an impact that many communities in Bristol are already facing.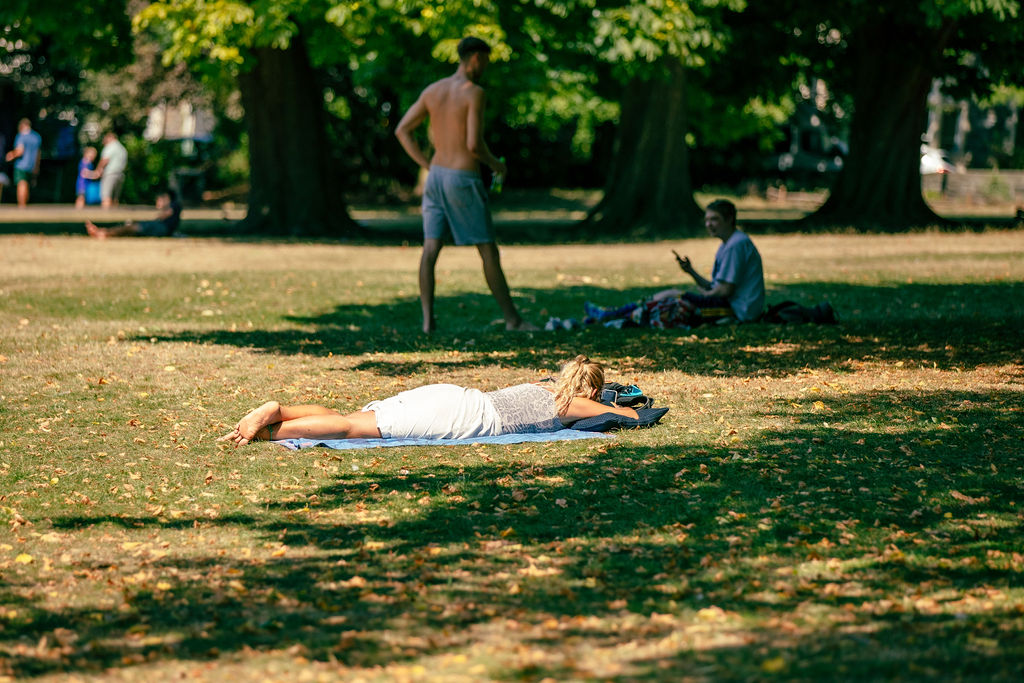 Carla Denyer, Green Party co-leader and Bristol Green shadow cabinet member for climate, told the Cable that people on lower incomes are more likely to have to deal with cramped housing with poor insulation and often no garden, meaning they have limited options to keep cool.
She wants more tree planting to be happening in the poorer areas of the city, helping to improve mental health, air quality and reduce heat risk. "We want to see more shady public streets and squares in Easton and Lawrence Hill, as well as Clifton and Redland," she says.
"We are going to see more extreme heat, storms and flooding in Bristol in the coming years. The council must make sure our infrastructure – roads, public transport, bridges –  can cope with increased heat. We will also need to insulate homes to help keep them cool in summer as well as warm in winter."