'Zero-tolerance behaviour policy may be contributing to exclusion of Bristol's most vulnerable students'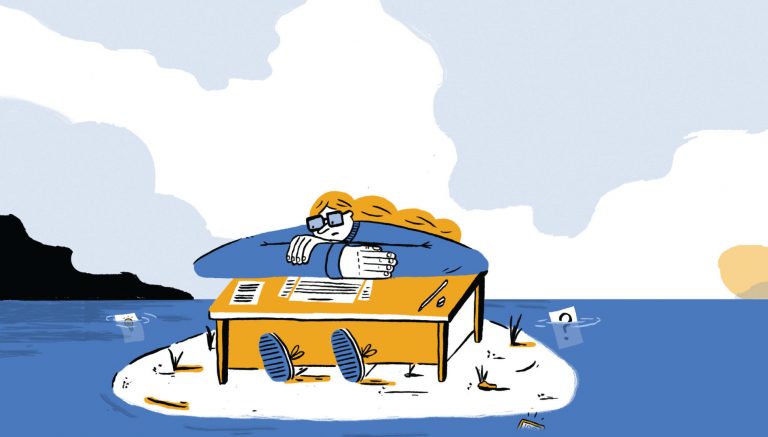 Over the past five years I've worked in a range of 'pupil referral units' and 'alternative provision' in and around Bristol. I've seen an increasing need for alternative provision as more and more students are being excluded from mainstream schools.
This concerns me because schools are microcosms of society and in order to create an inclusive society, it's essential that we have inclusive schools. When I consider that some of the excluded students I have worked with have been as young as five, it makes me think that some of these schools aren't doing enough to include students.
The latest figures show there were seven permanent exclusions in Bristol in the academic year before last – 2020/21 – which was heavily disrupted by Covid-19. This is half the number from three years previous and Bristol's exclusion rate per pupil is low compared to lots of other local authorities in England. For example, Nottingham's exclusion rate in 2017/18 was 12 times higher than Bristol's.
Nonetheless, there have been recent calls to end permanent exclusions in the city, a move that has been adopted elsewhere. Back in 2019, a Cable investigation revealed the widespread use of isolation rooms in schools across the city. And this year, Jean spoke out about how her grandson was failed by the system after being excluded twice from primary schools.
There are a range of reasons a school will give when a student is excluded: persistent disruptive behaviour, bullying or physical violence to name a few. But some of the students I have worked with highlight a behaviour policy called Ready to Learn as a contributing factor to their exclusion. One student felt the policy made it more difficult for them to remain in class and another told me it was just too strict.
What is Ready To Learn?
Ready to Learn is a behavioural policy currently used by a range of mainstream schools in and around Bristol. It was first developed by Henbury School, which became Blaise High School in 2019 after being rated inadequate and being put in special measures by Ofsted.
Back in 2016, then-assistant head Matthew Stevenson wrote about how the policy works: "If students aren't focused in lessons, they receive a warning with their name written on the board. Students automatically receive a warning for talking over a teacher or another student or for being off task…. Students who receive a second warning in a single lesson are sent to our isolation room for a full school day (that is, five full lessons including an hour's detention after-school)."
I've heard accounts of students being sent to an isolation room from the first lesson of the day and remaining there for over six hours (including during break times and after school). In the isolation room, students are told to work silently on a worksheet or whatever unstimulating task the teacher can quickly find for them, all the while monitored by a non-teaching member of staff.
If you consider that I've met students who said they've been sent to the isolation room for simply speaking to the person next to them or for tapping their pen on a table, the policy starts to sound like something that could be really damaging to certain students' development, especially for students with learning difficulties such as ADHD where some behaviours may be out of their full control.
A 'binary system' that doesn't recognise kids as individuals
In Stevenson's words, the system is an "extremely simple, binary system for behaviour management: students are either ready to learn, or they are not". Stevenson seems to be saying that students benefit from such a binary system, but to me, this sounds like a failure to recognise the child as an individual, as someone who is an accumulation of experience, their environment and social relationships.
The consequence of isolation may shock certain students and improve behaviour, but I worry about the effect it could have on students with learning difficulties, social, emotional or mental health needs, or children with challenging home lives. When a child is being given their second strike, told to pick up their things and go to the isolation room, they could be experiencing the death of a loved one, being put into care or something as simple as a lack of sleep.
If you say to a child 'either you are ready to learn or you're not' then you are saying their present state of mind is irrelevant and irrespective of how they are feeling or what is going on in their life, their behaviour will be punished. I struggle to see how this is a respectful or holistic way of treating a young person.
I feel that if any child with a special educational or mental health needs ends up in an isolation room it has the potential to be really damaging for this student's development, made to sit in a makeshift classroom, or at times simply a desk in a corridor, with worksheets their only stimulation. What if a child dislikes a certain lesson or a certain teacher, hasn't slept properly, or hasn't eaten this morning? Of course they aren't Ready to Learn – would you be?
A one-size fits all behaviour policy such as Ready to Learn is a symptom of school leaders not seeing children as complex young people. When a student is treated like this, their behaviour is unlikely to improve and as a result exclusions will only increase.
I feel it is the duty of a mainstream school to exhaust every avenue to attempt to educate all of the children in its community before exclusions are considered. A failure to do so can have a devastating effect on a group of children who have often already been dealt a difficult hand in life.
I don't wish to blame mainstream teachers who have been made to use the policy. I know they have an appallingly large workload and it's not uncommon for a newly qualified teacher to be put in a class of over 30 children. With most teaching qualifications not containing a specific module about special educational needs, many teachers are ill prepared to meet the needs of some of the students in their class. And as a result something has to give? Predictably, it's the students with the greatest need of a good education taking the hit.
Therefore, it is essential that school leaders consider the impact this policy may be having on their students. Meanwhile the government needs to properly invest in our state schools and allow them to cut class sizes, hire pastoral staff and place faith in less punitive interventions. All students deserve to have the opportunity to view school as a safe place where they can engage with the curriculum and the world around them. However, the Ready to Learn policy seems to be saying to some children: "You don't belong in the classroom. The classroom is for people who aren't like you."