Research reveals Bristol neighbourhoods most at risk from energy crisis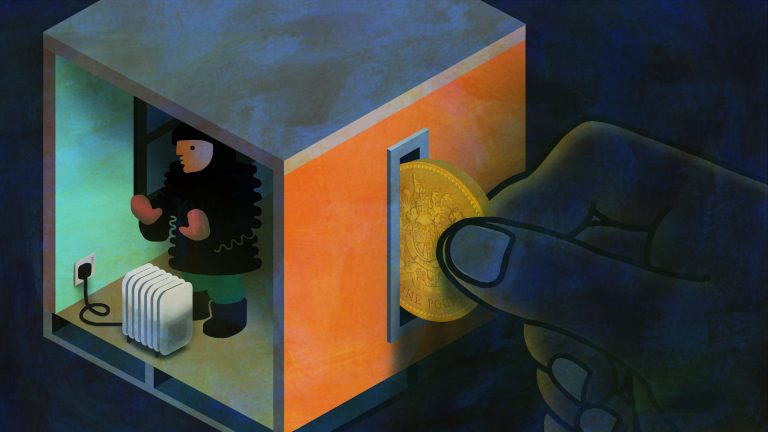 Bristol has a particularly high proportion of neighbourhoods that are more vulnerable to the energy crisis, new research has revealed.
There are 78 energy crisis 'hotspots' – approximately 50,700 households in the city – where household incomes are below average but energy use is high.
Bristol ranks 20th out of 331 local authorities for this combination of factors, which spell financial hardship ahead of this winter's energy crisis.
This is according to new research by climate group Friends of the Earth, who are calling for the government to fund a council-led energy efficiency scheme before the winter crisis hits.
The research also outlines how much Bristol households will be paying for energy this winter. The average energy bill in Bristol's energy crisis hotspots is currently £2,089, but this is predicted to increase by 69% on average to £3,026 from October 2022. This is when the price cap will be raised again by regulator Ofgem, after the initial increase last April and ahead of another forecast in January.
The highest energy bill in Bristol according to the researchers is an increase of two-thirds from £3,170 to £4,810 from October 2022, in Stoke Bishop North.
Energy use tends to be high in certain neighbourhoods because homes are poorly insulated, meaning they require more energy to remain warm. Bristol's draughty Victorian housing stock will be a key factor pushing up many people's energy bills this winter.
One solution to the crisis is insulation, which keeps households warm over winter and cool in summer, while reducing energy costs. The research showed a total of 20,230 homes in Bristol's energy crisis hotspots need some form of insulation, either in the loft (10,640) or cavity walls (9,590).
The council estimates that 30,000 households already live in fuel poverty in Bristol.
A closer look at the data
The city's energy crisis hotspots are clustered around the south, east and north west, with very few in the centre.
The highest energy costs in a low household income area was in Whitchurch Road, in Hartcliffe & Withywood, where costs are forecasted to rise from £2,300 to £3,380. It's in the top quarter of the most deprived areas in England.
Close behind is Kings Head Park in Bishopsworth, where households are facing a similar increase from £2,260 to £3,320. The area is in the top third of the most deprived areas in England.
The lowest percentage of well-insulated homes in a low household income area was Robertson Road, Easton, where just 16% of homes are considered well-insulated.
Similarly, in Hillfields West, just 19% of homes are well-insulated while household incomes are low. It's a similar story in Chelsea Park, Easton, where only 20% of homes are well-insulated.
The greatest number of energy crisis hotspots are in south Bristol, with 27 hotspots representing 17,550 homes across areas like Ashton Vale, Bedminster Down, Bishopsworth, Hartcliffe, Filwood and Knowle West.
Other areas included Fishponds and Clay Bottom to Hillfields and Kingswood in the east. Meanwhile in north Bristol, Lockleaze, Brentry, Henbury, parts of Pill, Lawrence Weston and Avonmouth are also hotspots.
Financial anxiety ahead of winter
Analysis by Friends of the Earth has found that these at-risk neighbourhoods are not only home to a higher proportion of children than other areas, but that people of colour are also twice as likely to live in them.
It's a stark reminder of the disproportionate impact rising energy costs will have, with many reports showing single-parent homes, disabled people and pensioners are at the sharp end of the crisis.
The average annual energy bill is currently more than 50% higher than it was six months ago, which is already affecting millions of households across the country. Yet costs are expected to climb higher still when the new energy price cap is announced by Ofgem, which will come into force in October, with another predicted rise in January.
The latest forecasts suggest that annual energy costs will exceed £3,500 for the average household come October, rising to £4,200 by January. Experts Cornwall Insights predict that these high prices will continue next year, and beyond.
As highlighted by The Guardian, the conversation around the energy crisis has so far centred around individual households. But there are a range of community buildings, from schools to care homes and museums that will also face unaffordable energy bills this winter.
Brunelcare, a sheltered housing and care home provider in Bristol and North Somerset, will be paying five times what it used to for gas and electricity, which was already £1.5m a year.
Demands for a council-led energy efficiency programme
Friends of the Earth is urging the UK government to commit £15bn to a council-led, street-by-street programme of free insulation funded by a tougher windfall tax.
Friends of the Earth believes the government could begin to roll out such a scheme using the money raised through its Windfall Levy on fossil fuel companies, which is expected to raise around £5bn. A much tougher windfall tax, without loopholes that allow fossil fuel firms to pay a much lower rate, could make this funding go even further.
A new report by the New Economics Foundation (NEF) on behalf of the campaign group shows how an emergency energy efficiency scheme for England and Wales could be delivered by local authorities over the coming months, starting with the neighbourhoods most in need, to protect people from soaring bills before this winter and beyond.
The plan could help households make savings of between £490 and £720 each year on their bills.
The group is also urging the Conservative leadership candidates to guarantee better emergency financial support for those struggling most if elected. Currently, the government's only announcement with regards to the energy crisis is a universal one-off payment of £400 over 6 instalments this winter.
Meanwhile, nearly all of the 8 million most vulnerable households will receive £1,200 of direct support to help with the cost of living this year.
The government has been criticised for not doing enough to tackle the winter energy crisis, especially given its scale. The Labour party, including MP for Bristol East Kerry McCarthy, is demanding an energy price cap freeze paid for by extra windfall tax from fossil fuel companies.
On a local level, mayor Marvin Rees announced in June that the council would roll out communal warm places for people to visit and stay warm over winter, in collaboration with community organisations and partners.
The council has made a £4m fund available for community groups, which includes potential funding to save on energy costs in community buildings, and it has also secured £2.7m in new funding from central government through the Bright Green Homes project to help households install energy saving and low carbon technologies.