Knowing how to give your parents the slip is a prerequisite for many South Asian children. As a teenager, while my white schoolmates merrily waved their parents goodbye on their way to a house party, I had to conduct a mission akin to The Great Escape.
Education, good career prospects – these are the reasons our parents came to this country, not so that we could go to jungle nights at Lakota (as my mother often reminds me). Such is the plight of us second generation British Asian youth, navigating life between two cultures.
I call it the 'Desi dilemma' (Desi meaning from the South Asian subcontinent) – how do you enjoy your life in the UK, without disrespecting your family and the sacrifices they made? Nothing encapsulates this intercultural struggle so well as the underground music scene of 'the Daytimers,' which spanned the 1970s to the early 1990s.
Forbidden from going out at night, young British Asians would put on parties on a Wednesday afternoon which they had off school. These daytime raves would play bhangra, Bollywood, UK garage, filled with people desperate to socialise, party and maintain a link to their culture. Best of all, they could be home in time for dinner, with their parents none the wiser.
Despite its cultural importance, the Daytimers scene went largely undocumented – until 2020 that is, when revivalists Daytimers burst onto the scene, wanting to platform and celebrate the new generation of artists from the Desi diaspora.
Since then, there has been an explosion of South Asian collectives, festivals and club nights. As it stands however, it has been a very London-centric movement. So I was overjoyed to find out there were two Bristol-born Pakistani siblings putting on nights and producing a podcast called RepresentAsian.
Why the lack of RepresentAsian?
Locked down in their parents' house in the Christmas of 2020, the pandemic having claimed their jobs, Safiya Bashir, 28, proposed the idea for the RepresentAsian podcast to her older brother Yusuf, 31, who warily agreed after feeling jaded from his years of experience in the music industry.
The siblings describe themselves as "big music heads". Safiya, now based in Amsterdam, is a writer and budding DJ. "And I have a radio show on SWU FM, I'm a booking agent and I've been a failed DJ for the past 11 or 12 years!" jokes Yusuf, deprecating his credentials.
With two cheap mics and an attic studio, the Bashir siblings have produced eight podcast episodes to date, featuring a variety of guest interviews, discussion and characteristically sibling banter – Safiya describes Yusuf as a "BTEC Riz Ahmed", while Yusuf teases his sister for her novice DJing ability. In a comedic callback to Radio 4's Desert Island Discs, each episode ends with the interviewee picking a track for their Desi Island Discs.
Their first episode interviews Mark Machado from South Asian Audio Creatives, whose research found only four presenters of South Asian origin across the major commercial national stations.
"We just didn't see ourselves in the music industry, there's no-one who looks like us," Safiya says. "There's a real frustration of looking at lineups and finding them so white," Yusuf agrees.
We discuss what might have led to this disparity, and identity keeps cropping up as a reason. "For so long we (South Asians) haven't been comfortable with ourselves and what we can bring to the table," says Yusuf.
He recalls a line from Machado's interview: "We have let this happen, we have let ourselves be othered. There's a generational thing as well: feeling like the creative industries were not for us. Our elders didn't feel like they should have their stories told or their songs played."
Structural issues are also at play, too. Episode 2 begins with Yusuf talking about his reaction to the Sewell report, which concluded there was no institutional racism in the UK. "It's gaslighting on an industrial scale," he says.
"Drum and bass and house music were started up by black working class people", he explains. "But now they've been totally white washed – the lineups and the audiences of those scenes are 99% white."
"Ethnic groups are the originators of the scene and as soon as it becomes mainstream and profitable, the originators are pushed to the side. The narrative has changed so much now, that people push back when I've said these are Black genres – it makes you feel so unseen," he continues.
On top of this, a theme discussed in the podcasts is the pressure for Desi musicians to perform their Asianess if they are given a public platform. "It's great if you want to bring that to your music," Safiya says. "But we don't want to feel like BBC Asian Network is your only option as a DJ!"
But things are changing. In 2021, South Asian collective Diet Paratha were the face of a campaign for Burberry, Boiler Room had its first ever appearance in Pakistan and this year's Glastonbury had the largest South Asian lineup in its history.
As the three of us discuss the recent revival and energy of the new South Asian underground music scene, we cannot contain our excitement. We relate to the feeling of shame around our heritage, and seeing young people putting their South Asian culture front and centre of their work feels profoundly empowering.
Bringing Bhangra to Bristol
In February this year, Yusuf and Safiya put on their first sold-out RepresentAsian club night at Crofters Rights. I was in the crowd, deeply moved by seeing an all-Brown lineup in Bristol. "It was fun, and really special," said Yusuf.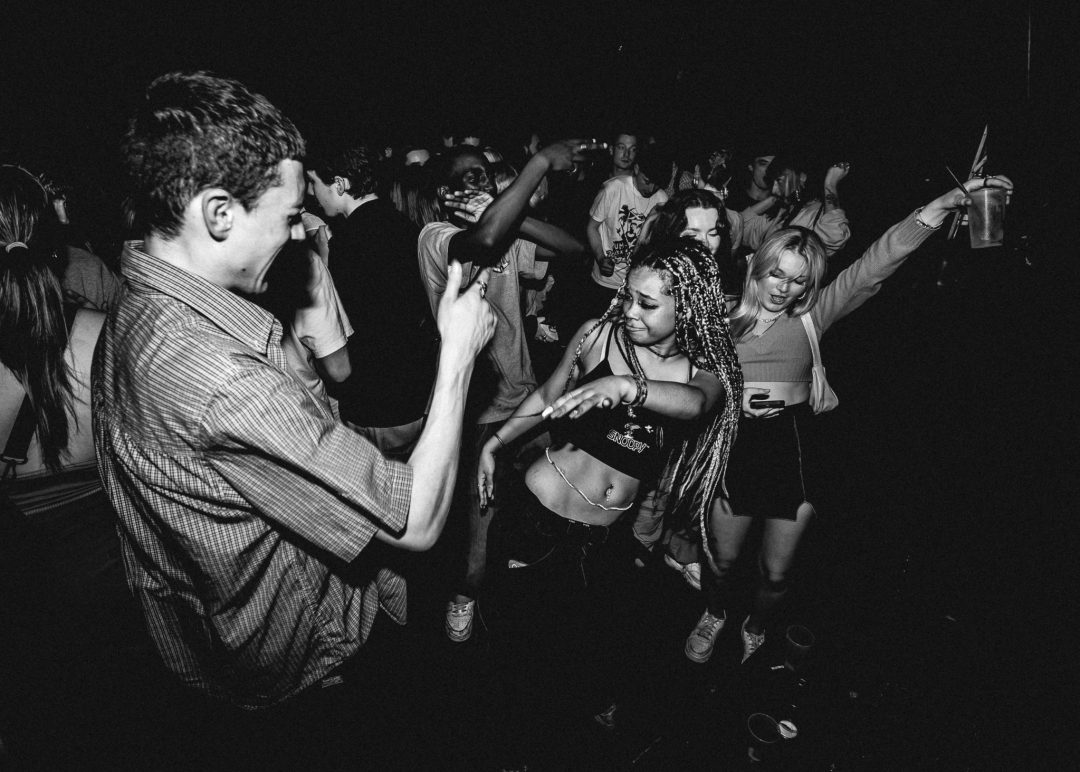 While the duo certainly want to continue doing club nights, they anticipate it as a challenge in Bristol.
"I think the gentrification and the migration of ethnic minorities out of Bristol has affected the music scene here," says Yusuf. "Didn't used to be the case at all, places like Lakota had a real edge to them, now they feel like completely pacified places for white kids."
Compared to the scale and diversity of London, the duo have their work cut out bringing the South Asian music scene to Bristol – where the Desi community is very dispersed with few places or occasions for young people to gather.
Nevertheless, the energy from London is certainly inspiring British Asian communities across the country. "We're playing the long game," Safiya says. "Making collaborations and ensuring permanent South Asian spaces and representation – even if the 'hype' dies down."