This week in Bristol: Bus boycott activist Roy Hackett dies aged 93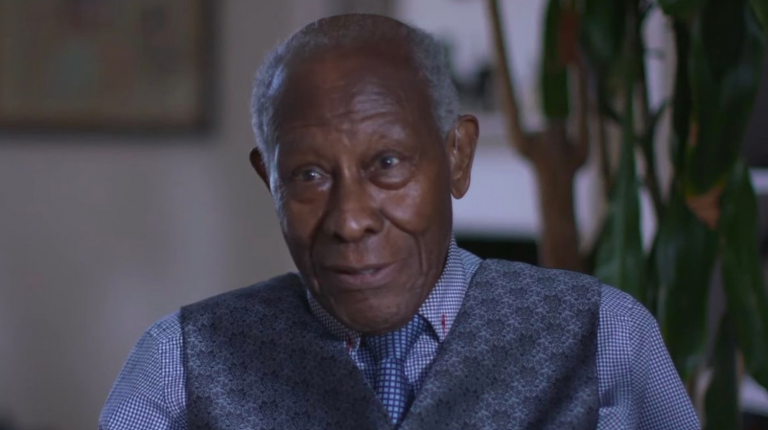 In the news this week, civil rights activist Roy Hackett passed away at the age of 93 to an outpouring of tributes. Hackett was a lead campaigner in the boycott of Bristol Omnibus Company buses in 1963, which took place because the company refused to hire Black or Asian people as drivers.
A 'colour bar' in Britain at the time meant people from ethnic minorities could legally be banned from housing, employment and public places. Regardless, Hackett challenged this at the Omnibus company, determined to open up the better-paid driving jobs to people from ethnic minorities who as it stood were only allowed to "wash the buses at night".
He marshalled the 3,000-strong Caribbean community in Bristol into the boycott alongside four others: Owen Henry, Audley Evans, Prince Brown and Paul Stephenson. He organised blockades on Fishponds Road, so that no buses could reach the city centre. It gained national attention as the first boycott of its kind in Britain.
It took four months, but the union and the company eventually caved to the demands, and the colour bar at the bus company was lifted. The size of the campaign and the level of public support it drew led to the Wilson government finally passing anti-racism legislation in 1965, in the form of the Race Relations Act.
Born in Jamaica, Hackett arrived in Bristol in 1956. He was awarded an OBE in 2009 and is survived by three children. As Olivette Otele, Professor of the History of Slavery at the University of Bristol, wrote in the Guardian: "The whole country should know his name and be taught the extraordinary story of one of the most powerful organised resistance movements against racial discrimination in 20th century Britain."
---
? A man has been charged with murdering a woman who went missing 10 years ago in Bristol. Claire Holland, a mother-of-four from Lawrence Weston, went missing on 6 June 2012 after leaving a pub in Bristol city centre and has not been seen since. Darren Osment, 40, appeared before Bristol Magistrates Court on Thursday charged with her murder. Claire's family have been told and are being supported by a family liaison officer.
? A new £1million nature reserve is planned to be built at Frampton End farm north of Bristol. Locals were previously concerned that housing developers were going to buy the plot of land after the local authority included the area in a document setting out potential areas for development. The £1m project is set to go ahead after 2028.
? The highest-earning officials at Bristol City Council were on salaries of £280,000 last year, the local authority's accounts reveal. The annual draft statement shows that Donald Graham, interim director of homes and landlord services, cost the taxpayer £280,634 in 2021/22, although the council claims that he actually earns less as this figure also includes the cost of securing his interim services. The number of employees earning over £50,000 has also increased by 70 between 2020/21 and 2021/22.
? Just one week remains to save a restaurant on Park Street from demolition, say campaigners. Vincenzo's pizza house, which opened in 1970, is set to be replaced by 17 student flats after Bristol City Council approved a second application by building owners Urbina. A crowdfunder has been set up to support the owners of the restaurant, who have racked up £10,000 in court fees.
? Bristol's annual Harbour Festival has been branded too "white and middle class" in a damning report presented to the city council's cabinet on Tuesday. The festival, which attracts 250,000 every July, has been criticised for its "drinking culture" which is said to put off families, older and disabled people and Black and Asian communities from attending the celebration. Next year's festival is expected to be a 'transitional' event before a new contract of £160,000 is retendered in 2024.
?️ A vote by the council into the city's special educational needs provision was cancelled last minute on Tuesday and delayed until September. Council chiefs were also set to face questions about leaked emails revealed last month, highlighting how council staff had been monitoring the parents of children with special educational needs who were critical of the council. Bristol City Council blamed 'changing environmental costs' for the postponement.
? Faster tree planting is required in order to protect Bristol from extreme heat, councillors have warned. Bristol City Council already has a target to double the city's tree canopy from 12% coverage four years ago to 24% by 2046. However, opposition councillors are urging the council to go faster in order to stave off the impacts of future heat waves.
? Marvin Rees is urging Boris Johnson's successor to 'refresh' their relationship with local government. The letter, which has been written alongside 10 other UK city leaders, asks Tory candidates Liz Truss and Rishi Sunak to create a national plan for UK cities, particularly to help tackle the climate emergency and cost of living crisis. Rees, who chairs the Core Cities alliance, said: "We want them to understand the leadership role cities can play in decarbonising and relieving the pressure on the planet of a growing world population."
---
This Week in Bristol: Thousands of Bristol Cable readers get this essential digest of local news sent to them every week. Sign up to join them and receive in-depth reporting and analysis that cuts through the noise of daily news.