This week in Bristol: Wild swimming petition triggers council debate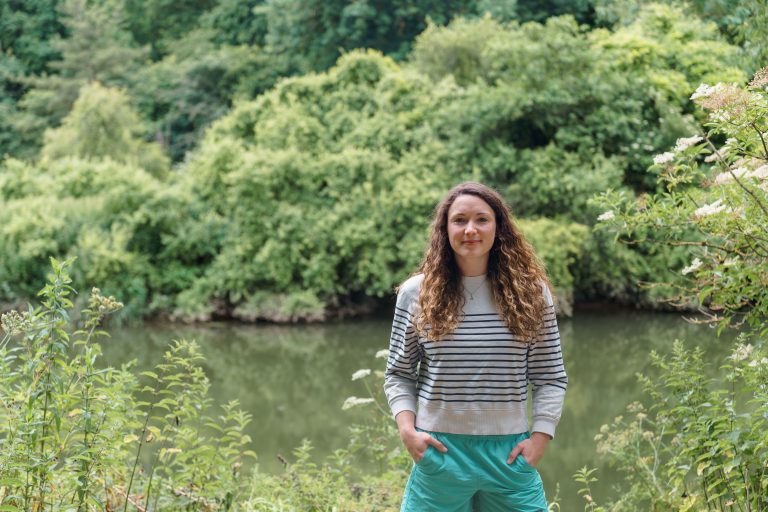 In the news this week, Conham River Park is a wild swimming spot that's been enjoyed by Bristolians and visitors for generations. It's especially popular now, as people look for new ways to stay cool on these long, extremely hot summer days.
So it's no wonder, then, that almost 5,000 people have signed a petition to overturn a bylaw that actually prohibits people swimming there, and calls for it to be granted bathing water status, which would ensure the heavily polluted river is monitored for harmful bacteria.
Bristol City Council blocked an application from campaigners to have the bylaw overturned, but since the petition this week passed the 3,500 signature threshold, the authority will now have to debate the issue with them at full council.
Last month the council, which owns the land, said it could not support the campaigners' request because of the bylaw, and said there was a right to navigation on the stretch of the Avon, so swimming would carry a "significant risk" from boats. It also highlighted other dangers such as risk of illness and cold water shock.
The petition was started by Rebecca Blease, of the Conham Bathing group. She is demanding that the council amends the bylaw and that the city works towards enhancing and protecting the water quality in the nature reserve, for public health, for the river itself, and the wildlife it supports.
---
? Bristol schools could soon face a new rule banning exclusions, in a move backed by mayor Marvin Rees as the issue is "very close" to him. The city's youth mayors are urging schools to completely stop excluding students, amid concerns of racial discrimination and harming the life chances of disadvantaged young people. A similar zero-exclusions policy was recently introduced in the London Borough of Southwark, after council chiefs there said black pupils were more likely to be kicked out of school. 
? Bristol Balloon Fiesta is taking place in Ashton Court this week, although without fireworks or disposable barbecues due to fire risk. Avon Fire and Rescue said they supported the ban, as even the "smallest spark" can lead to "devastating fires". The rescue service attended 242 fires in May, 266 in June and 388 in July with nearly half of July fires (189) outdoors and 95 involving grass, woodland, or crops. On Thursday, a fire in Stoke Park broke out after a barbecue was left unattended.
? Families with newborns in the Bristol region were "abandoned at a time of need" during the pandemic, health chiefs have admitted. Bosses at health and care provider Sirona told a council meeting that the government's emergency measures to take most health visitors away from new parents and move them into adult services was the "wrong decision" that would never be repeated. The issue was highlighted by Healthwatch South Gloucestershire following accounts from parents who said they felt unsupported, including those suffering with depression.
? Campaigners have accused metro mayor Dan Norris of giving bus passengers an impossible choice between reducing frequency or reliability. Pressure group West of England Shared Transport and Active Travel Network (WESTACT) was responding to a series of public meetings last week called Big Choices on Buses held by the metro mayor. The meetings came after First Bus warned of more cuts to services from October when the government's Covid funding ends, while a bus driver shortage and spiralling costs have already put a number of previously profitable routes at risk.
✊? In an ongoing wave of strike action, Amazon workers at the huge warehouse in Avonmouth staged a sit in on Thursday to protest a 35p increase in their hourly wage. Around 300 staff, who had already walked out last week over the rise, are demanding a £2 hourly rise in line with inflation. "The fury and anger from the staff surely needs to put Amazon under the limelight again for the 9% real-life pay cut when you take into account the 9% inflation, which is still growing," an Amazon worker told Bristol Post. Meanwhile, a fundraiser for union RMT will take place at Lost Horizon on Sunday, while the council's estate management team is also staging a walkout, according to The Bristolian.
? Bristol has not made the shortlist of cities which will vie to host Eurovision 2023. Birmingham, Glasgow, Leeds, Liverpool, Manchester, Newcastle and Sheffield are in the running to stage the event in May, it was announced on the BBC Radio 2 Breakfast Show on Friday. The contest has been relocated from 2022 winner Ukraine due to the ongoing war with Russia. Bristol had been ranked as low as 16th most likely to host, with the arena in Filton due to open in 2024.
? Plans to erect a large digital advertising board by the M32 have been blocked by council planners who said it would distract drivers. Bristol City Council refused a planning application by a London-based property company to put up the screen, which would overlook the motorway in St Werburghs. The application also had almost 100 objections from local residents and campaigners against the spread of digital advertising.
? Police searching a pub as part of an investigation into the disappearance of a woman who went missing 10 years ago have failed to find anything significant. Avon and Somerset Police has been searching the Barrelhouse pub in Clifton as part of its investigation into the disappearance of Claire Holland. The 32-year-old from the Lawrence Weston area was last seen leaving Seamus O'Donnell's pub in Bristol city centre, the day after the Queen's Diamond Jubilee weekend on 6 June, 2012.
? A £6.4million youth project that seemed doomed after a funding snub from the council can finally go ahead. The National Lottery Heritage Fund, which had already granted £4.25million to charity Creative Youth Network (CYN) to transform the old magistrates court on Bridewell Street into an enterprise hub for deprived young people, has awarded it a further £453,000. The funding boost means work can finally begin on the ambitious scheme called The Courts, with the extra money plugging about 60% of the gap left when the local authority made the surprising decision to block the final £758,000 needed to meet the target.
?️ Plans for a '100% affordable' housing estate in Hartcliffe have been given a boost as developers snapped up the site this week. Keepmoat Homes bought up the land, which is the car park at the former Somerfield HQ on Whitchurch Lane, for 17 one and two-bedroom flats and 74 two, three and four-bedroom houses. The development will be made '100% affordable' in partnership with housing association Bromford.
---
This Week in Bristol: Thousands of Bristol Cable readers get this essential digest of local news sent to them every week. Sign up to join them and receive in-depth reporting and analysis that cuts through the noise of daily news.