"We're expected to carry our babies while we also carry the burden of the statistics"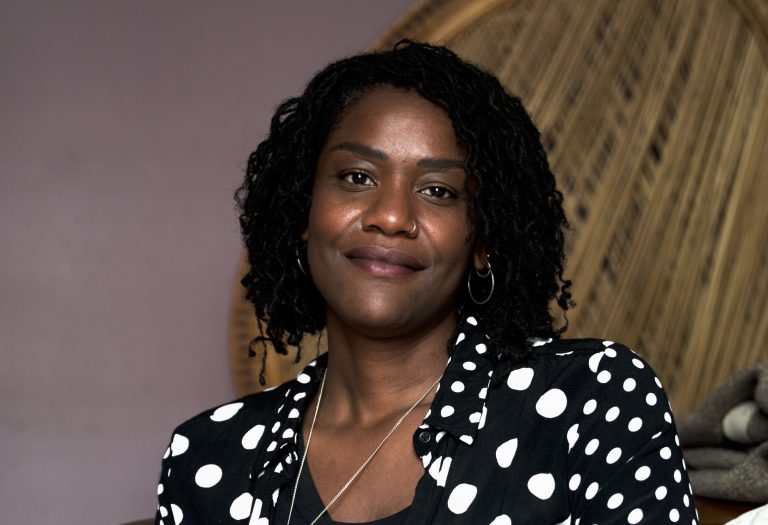 "As a Black woman, my children are twice as likely to be stillborn," explains Sonah Paton, mother of three.
It's a sobering yet unsurprising statement, given how the pandemic unveiled deep-rooted health inequalities. And now, such inequalities in maternal healthcare specifically are slowly coming to the fore. A damning Ethnic Inequalities in Maternal and Neonatal Healthcare NHS review earlier this year found Black mothers often face stereotyping, disrespect, discrimination and cultural insensitivity in their interactions with healthcare staff.
As the relationship between care providers and mothers is so central in maternal healthcare, a lack of good communication, trust and understanding can prove risky, and at worse, fatal.
One of the systemic issues Black women face in healthcare is not being listened to. "Often Black women are denied pain relief when they ask for it," says Paton. "There's still this stereotype that 'Black people don't feel pain' or have a higher pain threshold – it's ridiculous."
As well as this, much of the care and literature is based on white bodies. "Leaflets telling you to check for the pinkness of your baby just aren't gonna be relevant to me!" Paton jokes. This exclusion again puts non-white bodies at risk: parents are told that their baby looking blue is a sign of low blood oxygen – a test only applicable to white babies.
Black women are also at higher risk of developing postnatal depression, but are the least likely to be identified as depressed. Paton was unsurprised to learn this: "It gets to the point where some women say if a Black midwife walks into the room, you're so relieved, it's like 'Thank God.'"
Interrogating unconscious bias
Paton is a director of Black Mothers Matter, a Bristol-based group founded in 2020 supporting Black women through pregnancy and the first year after birth. Her hope for the future is clear: an adequate, equitable level of care for Black mothers as standard.
Paton was therefore thrilled this year to become a partner in Black Maternity Matters, a new pilot project developed by the West of England Academic Health Science Network (AHSN).
Over the six month programme, up to 15 midwives, maternity healthcare support workers and maternity care assistants will learn about unconscious bias and examine the role of the individual in perpetuating unsafe systems of care for Black women. Participants will then be supported to design and deliver improvement projects in their own maternity units. Black mothers are invited to get involved by sharing their own experiences in order to inform and enrich the programme.
If successful, the Bristol-based pilot could be rolled out across the country, creating positive change at the grassroots. For Paton, it can't come soon enough: "We are expected to carry our babies while we also carry the burden of the statistics."
"We had the feeling that we were the 'lucky' ones"
In 2020, Paton and her two best friends Aisha Davies and Yomi Oluwatudimu were delighted to discover they were all pregnant at the same time. They'd met at the University of Bristol, partly bonding through the experience of being Black women in a predominantly white space – and the same was true for their pregnancies.
"I was expecting my third but for Aisha and Yomi, it was their first," Paton tells me. "We had good experiences with healthcare professionals overall, but we had the feeling that we were the 'lucky' ones.
"Perhaps it was because we knew how to present in those spaces, the code switching you do to be taken seriously," she says. "But it's energy that, as a pregnant woman, you really shouldn't have to give."
Having been a support network for each other, Paton, Davies and Oluwatudimu decided to extend support to other women in their situation and founded Black Mothers Matter that same year. It's a platform and safe space providing reliable information and free support, where expectant mothers are paired with doulas, midwives and pregnancy advocates, while mental health advocates and health visitors can be accessed as required postnatally.
As valuable as the practical support are the networks and friendships facilitated by Black Mothers Matter, where women can come together to share experiences and advice.