'The advisory group on the Western Harbour development needs to be much more diverse'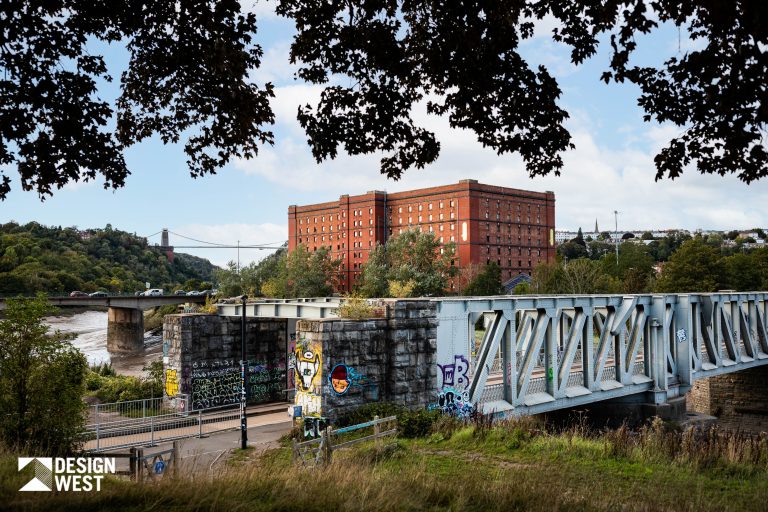 Bristol City Council's Western Harbour regeneration project at Cumberland Basin – which will replace the ageing road system, improve flood defences and build new housing – is set to be one of the largest and most complex developments in the city over the coming decade. Last month it received approval from the council's Cabinet to move to the masterplanning stage.
Questions are being raised, however, about the role of the Western Harbour Advisory Group (WHAG), with particular concern levelled at its accountability, diversity and the low-attendance of some of its members.
The Advisory Group was appointed by Marvin Rees in October 2019 to "help create objectives for the proposed future redevelopment of Western Harbour and shape its direction". The Chair is John Savage, who is managing director of Business West and executive chairman of the Bristol Chamber of Commerce and Initiative (BCCI). He is one of the most influential figures in the city over the last three decades.
In the late 1980s, Savage joined a programme funded by the CBI to make cities, scarred by years of mass unemployment and urban decay, more amenable environments for business.
He formed a group of local business leaders called the 'Initiative', who were motivated by what he describes as "enlightened self-interest". The idea was that if they could play a role in how Bristol was run, the city would benefit from schemes addressing issues such as homelessness and crime, while the wheels of commerce would turn more profitably and increase inward investment.
Later this merged with the Chamber of Commerce to form the BCCI, who came to play a major role in the regeneration of the harbourside and drove the Cabot Circus development at Broadmead.
Now Savage is managing director of Business West, which is embedded in the city's civic structures. The not-for-profit umbrella company offers advice and financial support to businesses, creates networking opportunities, and seeks to influence policy. The chief executive, James Durie, sits on Marvin Rees' 'City Partners' board of key institutions; they help run Bristol Ideas, one of the city's major cultural projects; and manage Destination Bristol, overseeing the city's tourism industry. Their new chairman is Colin Skellett, CEO of the YTL UK Group, who worked with Rees to deliver the Brabazon Arena at Filton and also own Wessex Water.
Savage has a long-held interest in the regeneration of Cumberland Basin. His book 2050: High in Hope, published in 2011 – which sought to offer a long-term strategic vision for the city region's economic growth – outlines a development at Cumberland Basin as one of its "big ideas".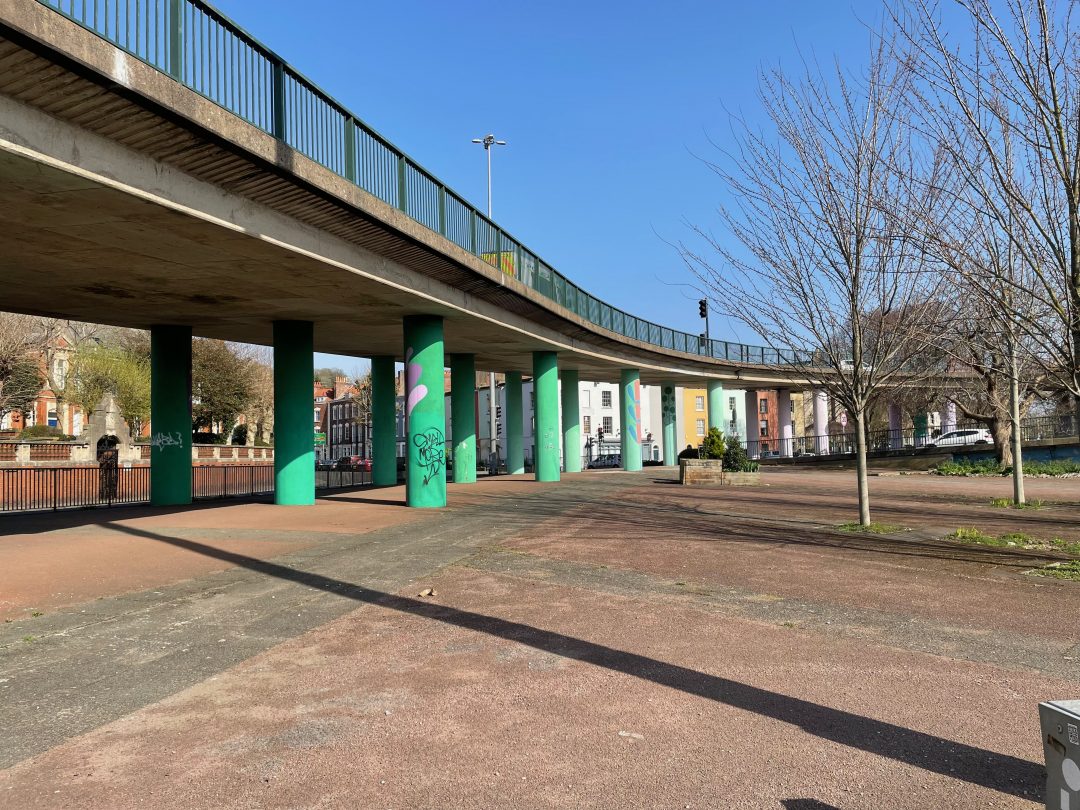 When I meet him to discuss Western Harbour, the 77-year-old is still a combative force, speaking in tones that feel a world away from his childhood growing up in a working-class, single-parent family in post-war south London.
He describes the Western Harbour Advisory Group (WHAG) to me as an attempt to "stand between the city council and anybody else and be a sort of neutral exchange", adding: "We wanted to reflect the desires of general people and we wanted to prevent the council from unnecessary attack."
By the time the group of 17 was formed, the council was already under attack from local residents for the crass way it had handled the early stages of the proposed development. The first time residents heard about it was in Mayor Rees' 2017 State of the City Address. Still with no public consultation, it then featured in a brochure shown to potential investors in China. And then a feasibility report emerged which had already narrowed down a series of road options to three – one of which threatened the much-loved Riverside Garden Centre, while another ran across the iconic view of the gorge and suspension bridge.
Even though the council decided in 2021 to go back to the drawing board and appoint an external company to undertake a public consultation, Savage acknowledges the early stages were handled badly: "I don't think the council did a very good presentation in the first place because the thing that most people feared was what would happen to the road system."
He says an inability to resolve this crucial aspect of the project is "still holding it back". It received no mention at all in the vague 16-page 'Vision' document that emerged from the public engagement, and which was approved by Cabinet as the basis for master planning despite criticisms of its lack of detail.
"We'd like to see a low-level road system with a better crossing but none of us, even the experts that give their work to us pro-bono, we haven't got the answer."
He also says other issues have been obscured in the warm glow created by the vision from the new consultation: "The council have found the time to do quite a lot of work in exploring what people would like. But I think the general public have not got realistic expectations. The fact is, it's a place where houses need to be built, given the pressure."
A 'major shake-up' needed'
I put to him the criticism that has been levelled at the Advisory Group since its inception: with democratically elected councillors excluded, it lacks accountability, as well as their understanding of local issues.
"I didn't say we couldn't have any councillors," he responds breezily. "It wouldn't worry me. I've been working with them for 30-odd years."
"They suggested people and we suggested a few people and we got them together."
Throughout our conversation, it's difficult to say who exactly "we" is referring to. Sometimes it's the Advisory Group and at other times it's the Initiative. Part of this is down to the fact that so many of the core members of the WHAG are embedded in the Business West network. James Durie is there. John Hirst was the CEO of Destination Bristol and played a key role in the Cabot Circus project. David Mellor is also vice president of BCCI and worked with Savage on 'High in Hope'. Mathew Tanner, chief executive of SS Great Britain, is also a director of Destination Bristol.
Attempts to diversify the group have been undermined by the fact that several appointees have rarely shown up to the meetings. Marti Burgess, lawyer and co-owner of Lakota nightclub, has, according to minutes, only attended two of the group's 16 meetings. She was approached for comment but didn't respond.
Sandra Meadows, formerly of charity Voscur, only attended four of 15 meetings before stepping down earlier this year. Other than the very occasional presence of a youth mayor, their absence has left an entirely male group. And other than Marvin Rees' own pastor from Hope Chapel in Hotwells, the sole representative of the local community has been the Chair of the Cumberland Basin Stakeholder Group (CBSG), which was formed in 2018 in response to residents' concerns about the project.
According to Savage, "the Advisory Group started well and then the momentum was lost and people have only got so much spare time."
The view of Green councillors Tony Dyer and Christine Townsend, who represent the Southville ward, which makes up part of the Western Harbour project area, is that the group has fundamental problems. Dyer says it needs "a major shake-up", adding: "If people aren't turning up to meetings then you have a responsibility as chair to bring that to people's attention."
Townsend adds: "It should be representative of those that have more of an interest because they live there or they run a business down there. Or they're elected to represent the people that live in and around that area. Those are stronger voices."
When I speak to Simon Birch, chair of the local residents' group and member of WHAG, he goes even further, telling me: "I would like a wholly new approach to Western Harbour with a steering group which has a much more diverse membership, includes local councillors, and is chaired by a councillor or senior officer. In my view we should do away with both WHAG and CBSG and start anew."
But what does Savage think his role will be as the project moves onto the next phase? For all his vigour, there's an admission that the march of time and a change in the political weather mean that retirement can't be put off much longer.
"I've got to go, haven't I? I'm old. And I don't think – under what will probably be a Green-led council next time – that they'll carry on with the arrangements we've had."
The council stated in July's Cabinet report that a review of the WHAG will be taking place, will he be involved? "I doubt it. They'll ask me but I've got to retire, so I'm not going to be much use for much longer…I'll be around for a year and they'll ask me my opinion but they'll have to set up a group that is able to do what we did – stand between the world and them – but able to be much more diverse."
Before leaving, he muses: "When I hear myself talking, we are really rather a nice bunch of people. And yet people don't trust us."
The last sentiment is certainly felt by many local residents around Cumberland Basin, still unsure what to make of a project marked by so much continuing uncertainty and centralised control. But as the development evolves, and with the Mayor's model of governance coming to an end in 2024, the changing nature of the Western Harbour Advisory Group will likely be a reflection of the city's shifting balance of political power under a new committee system.