'Staking a claim': how the postwar housing crisis led to a mass squatting movement in Bristol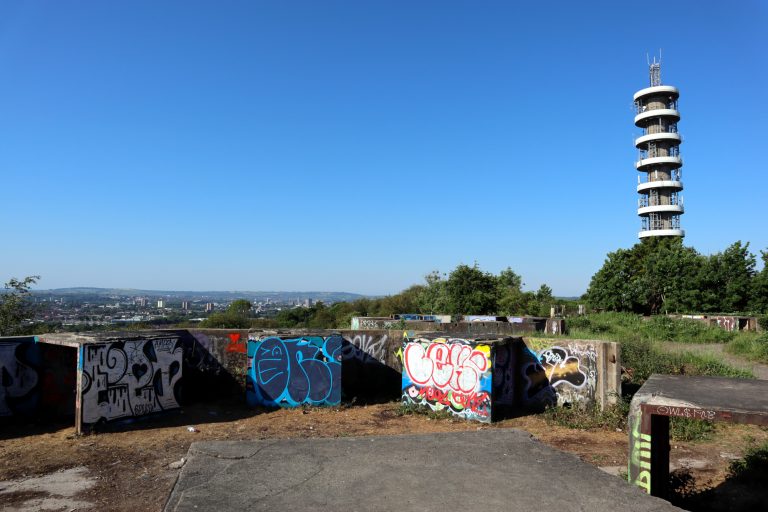 At the end of the Second World War, Britain's chronic housing shortage produced one of the most remarkable outbreaks of civil disobedience in the country's history.
This episode, which took place in the summer of 1946, is remarkable for how little it is remembered.
People all over the country – mostly young married couples, many of them with children – walked into the huge number of empty military sites around the country and laid claim to huts, previously sleeping quarters, as temporary housing.
Bristol, with particularly acute housing issues and an abundance of vacant military properties, was one of the major centres of this respectable uprising – although it did not lead the way.
When and where the squatting movement started remains disputed. But the event that received most publicity on the radio, in the press and on cinema newsreels, was the occupation of an army camp at Chalfont St Giles in Buckinghamshire.
Homes for 1,000 Bristolians
On Monday 12 August, under the guidance of Alderman Henry Hennessy, a left-wing Labour member of Bristol City Council's housing committee, people moved into the White City military camp at Ashton.
The army huts there are long gone, and indeed most Bristolians probably don't realise that Bristol has a White City. The name – originating from an international trade fair and exhibition in 1914, which comprised a number of temporary buildings painted white – lives on in the nearby allotments.
Other sites around Bristol were quickly taken over, for the most part by women whose husbands were off at work in the daytime. The etiquette appears to have been that you could stake your claim to an army hut by hanging a towel or curtain from the door.
There were a lot of available huts in Bristol, not in big camps which had housed thousands of soldiers, but smaller installations, particularly anti-aircraft gun positions. There were at least 20 of these around the city, though not all had huts.
By early September over 1,000 Bristolians were living in former military huts, something that alarmed the council at first. Alderman Hennessy's actions were condemned by his own Labour group.
Between late 1939 and early 1945 almost no new houses were built in Bristol (or anywhere else). But the war saw an immense amount of construction, with camps for the vastly-expanding armed forces, defence works, air raid shelters and more. There are only a handful of remnants of this immense building programme left in Bristol now.
Purdown's military remnants
One place where you can get some small idea of the scale is at Purdown. Wander up there and, just along from the BT tower, you'll find a number of concrete structures.
This was an anti-aircraft gun position. There were guns here during the biggest air raids on Bristol over the winter of 1940-41, though the permanent concrete structures date from after this.
There are four octagonal emplacements for 3.7in AA guns, which were crewed by the army, and two square-ish emplacements for similar guns, but which were operated by the local Home Guard (see box).
Behind the gun positions is a collection of concrete bunkers. Furthest from the guns are the magazines (ammunition stores), and in between are the command post and the rangefinder and predictor pits.
Each gun was operated by a crew of 11, all men, though women of the ATS (Auxiliary Territorial Service, the women's branch of the army in WW2) tended to do the associated brain work. That meant identifying targets, calculating the range and using the predictor – a mechanical fire control computer – to tell the gunners which way to point, and at what distance the shells should be fused to explode at.
For some reason, Purdown gave us the most persistent local urban legend of WW2, that of the super-gun 'Purdown Percy'. Ask anyone who lived in Bristol at the time, and indeed most of their (now quite old) children, and they'll remember the rumours of a really big gun. Mothers would hurry their kids into the air raid shelters as the sirens went off telling them not to worry because Purdown Percy, the big friendly gun overlooking the city, would protect them.
Originally the stories seem to have been that there was a big naval gun there, of six-inch or eight-inch calibre maybe (BTW, the calibre is the width of the shell it fires, not the length of the gun). There never was.
Maybe topography or certain weather or atmospheric conditions meant that the noise and flash of a 3.7in gun going off was particularly spectacular. Or maybe it was that the four guns manned by the army could be set to fire simultaneously.
Running an anti-aircraft battery (technically it was a half-battery) was not a nine-to-five job. The place ran 24/7 and the full complement of men and women – not including the Home Guard, who all had homes to go to, mostly in and around Horfield – amounted to around 140 people. They lived in a group of huts that were right where the BT tower is nowadays.
Spartan accommodation
And Purdown was only one of a number of very similar sites deemed suitable for squatting by Bristolians who were sick of sharing overcrowded housing.
The accommodation was spartan. They were usually just wooden huts, sleeping quarters for 10 to 20 people, with slightly more salubrious quarters for officers and NCOs. There were huts for administration, catering and stores as well. In all, there were at least 12 at Purdown, and now they would have a new use.
As the squatters moved in, they elected management committees and collected 'rent' from the residents to pay to whichever authority would recognise them as tenants. This was the main reason why there seems to have been little hostility to them from the press or public in Bristol or anywhere else. They made it clear they were not trying to freeload.
Before Christmas, most were paying their rent to the local council. The mail was being delivered and the available utilities had been connected. Some were there all along – squatters at a gun site on Bedminster Down couldn't believe their luck to find water coming out of the taps the day they moved in.
Moving into a barrack hut was far from ideal, but if you'd spent the last six years living in one with a load of other people, and now had one all to yourself, your partner and kids, and if the water and electricity were rigged up soon enough, it was better than sharing a two-bedroom terrace with your in-laws or with another family.
But that wasn't the case for long. As council houses were built and made available over the next few years, most camps around Bristol emptied and tenants moved into proper homes. The Purdown camp was, though, one of the last to be vacated, despite the massive construction of the Lockleaze estate close by.
By then, according to the recollections of one lady who wrote to the Bristol Post some years ago, she and the other Purdown kids were picked on by other children in school because they didn't live in a "proper" house. She was glad to leave and had no regrets when the huts were dismantled.
Eugene Byrne will be talking about the 1946 squatters for Bristol Radical History Group's South Bristol History Festival, which runs from 15 September to 30 November. His talk, Stolen Paradise: the post-war squatting movement in Bristol, focuses on events in the south of the city and is at the Tobacco Factory on Thursday September 22 at 6.30pm, admission free.