As nurses vote for historic industrial action, is Bristol facing a winter of strikes?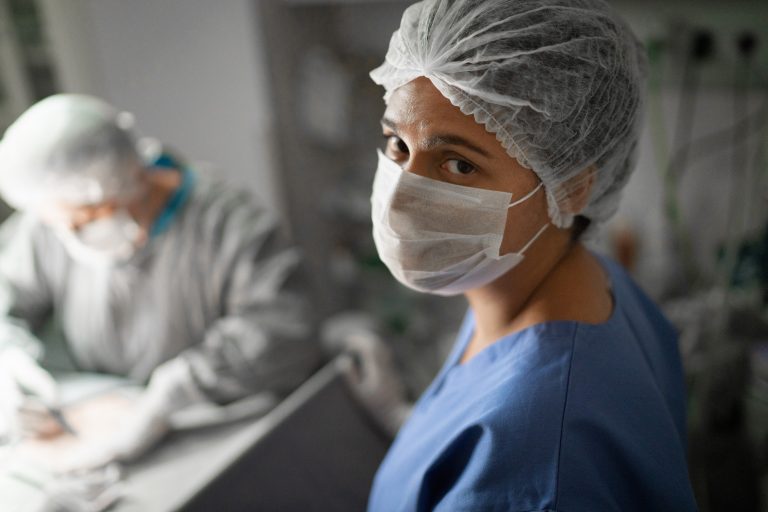 "Many nurses are using food banks to feed their children," Alison*, a nurses' union rep at a hospital in Bristol, says over the phone. "They're sleeping in their cars because they can't afford the petrol to go home and come back again."
Fed up with flatlining wages and a chronic lack of resources, hundreds of thousands of nurses will go on strike over this winter after being balloted by the Royal College of Nursing (RCN). It is the first statutory ballot on industrial action across the UK in the RCN's 106-year history.
RCN ballots are conducted at the level of individual organisations, not nationally. This means each NHS trust must meet the legal turnout thresholds to qualify for action: 50% of members voting and a majority voting for strike action.
Nurses at North Bristol NHS Trust, which includes Southmead Hospital, and University Hospitals Bristol and Weston NHS Foundation Trust, which includes the British Royal Infirmary, have voted to go on strike.
It is a deeply concerning sign of just how badly the rising cost of living is affecting frontline workers. "We've had a 20% pay cut in real terms since 2010," says Sarah, another RCN workplace rep in Bristol. "We're asking for a pay rise of 5% above inflation, which is currently about 10.1%."
Like Alison, Sarah paints a bleak picture of life on the frontline of the cost of living crisis. "Many [nurses] also have uniform swap places because people can't afford school uniforms," she says.
Nurses are also fed up with understaffing. "It's about patient safety," Alison explains. "We never have enough nurses on shift. We're having to decide what we prioritise. It's really disheartening."
In the last decade, the number of nurses leaving the profession each year soared from 27,000 to more than 38,000, resulting in nearly 47,000 nursing vacancies in the NHS in England in June 2022, the highest figure on record.
Nurses are hardly the only workers unhappy with their lot as the cost of living crisis bites. Over the past few months, Bristol has seen employees from Great Western Railway to Amazon and Bristol Live down tools in response to wages failing to keep up with inflation, in what some dubbed Britain's 'summer of discontent'.
But now with unprecedented nurse strikes set begin in Bristol before the end of the year, and the UK expected to fall into its longest recession since records began, will we also witness a renewed wave of industrial unrest this winter?
'People are at breaking point'
One million public sector workers are preparing to, or have voted to, go on strike in recent weeks, with hundreds of thousands more potentially strike-ready early next year.
Bristol's public sector is no exception. As well as nurses, around 50 of Bristol City Council's housing officers and team leaders, part of a workforce responsible for managing 27,000 tenancies, went on strike for two days in October over what one union official has described as "impossible" workloads."
Housing officers are tasked with helping vulnerable tenants and maintaining council housing. "It's a varied and complex job," says Joseph Murphy, a rep at the Unite union, which represents most of the council employees on strike. "It takes a minimum of two years to train a housing officer."
Years of austerity, plus soaring demand resulting from the city's deteriorating rental market, has left council housing officers and team leaders feeling like they're also acting as support workers, he says. "Twelve years of cuts to social services like care have put pressure on our members. They have seen a 64% increase in the number of cases involving vulnerable tenants over the last year."
The widespread feeling within local government is there is nothing left to cut – in a scenario of more cuts, further industrial action would be inevitable.

Joseph Murphy, Unite union
In recent weeks Marvin Rees, Bristol's mayor, has warned that "everything is on the table" as the council eyes fresh budget cuts to address a looming shortfall of up to £62 million.
With the government's delayed autumn financial statement expected to cut public spending (except for the NHS) to fill the fiscal gap created by Liz Truss' disastrous mini-budget, it doesn't look like industrial unrest in the public sector will disappear anytime soon. "The widespread feeling within local government is there is nothing left to cut," Murphy says. "In a scenario of more cuts, further industrial action would be inevitable."
Unite says it's in dialogue with the council but has a mandate for strike action for several more months, so there could be more industrial action towards the end of the year. The Cable has asked the council to comment on how it is managing staff workload.
Ines Lage, the South West regional secretary for the Trades Union Congress (TUC), agrees public sector workers are fed up. "It takes a lot for workers like a nurse or a care worker to even consider going down the route of strike action," she says.
"Working people don't want to strike; they lose wages, or they're concerned about their patients or the people they look after," Lage adds. "But now they're telling us they can't afford not to take action because of this toxic mix of low pay, unsustainable workloads and a serious lack of recognition. People are at breaking point."
Political events have added fuel to the fire, Ines believes. "We're fed up with paying for something that isn't our fault. We paid for bankers' mistakes. Now we're going to pay because a frankly incompetent prime minister tanked the economy."
'We kept the country connected'
A few hundred metres from Bristol City Council's Temple Street housing advice service, next door to the Shell garage on York Road, Royal Mail has a delivery office. Early one morning in late October, a dozen workers are gathered around a picket line.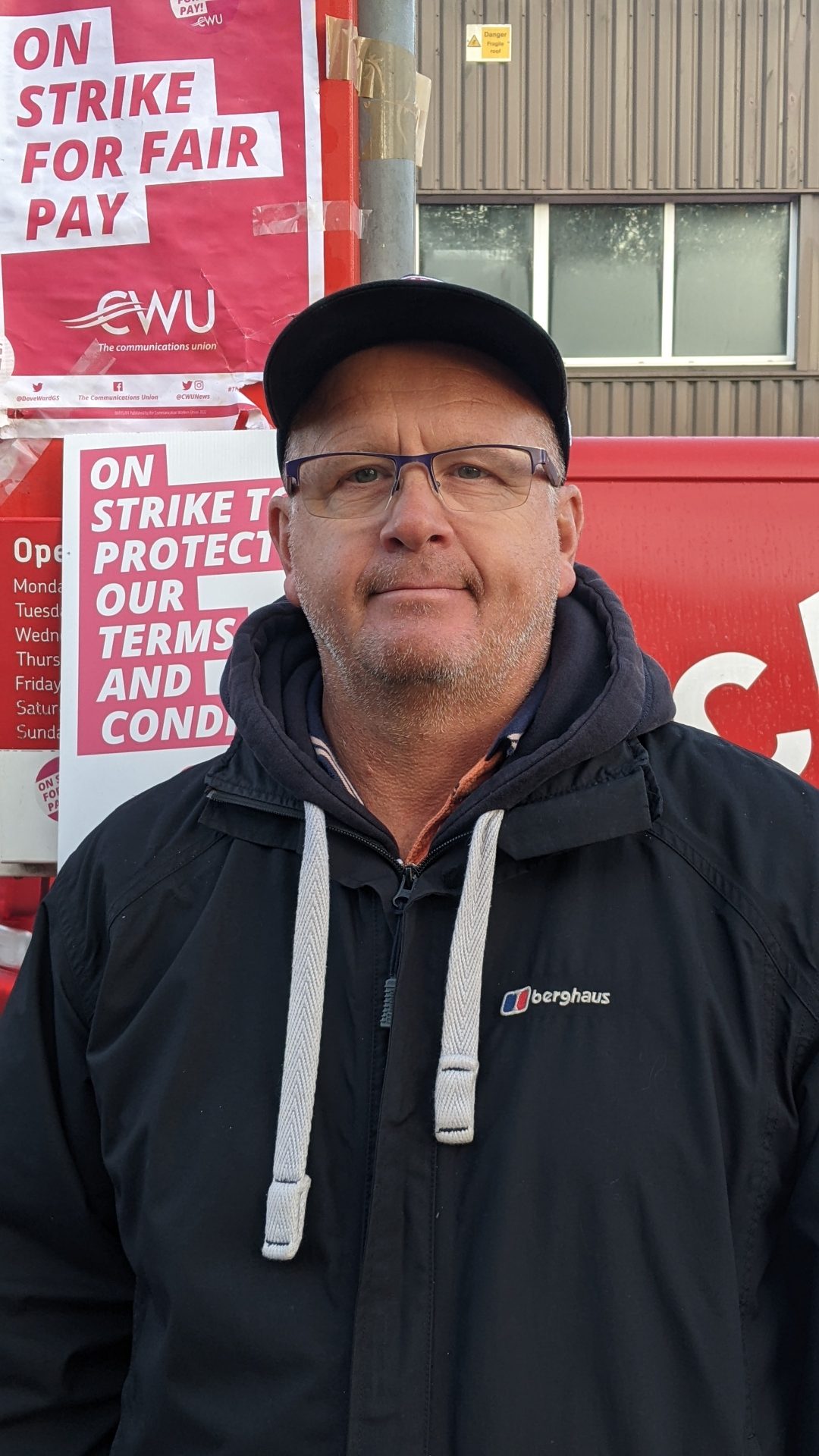 Like many across the UK, Bristol Royal Mail workers have staged many days of strikes over pay and working conditions. Royal Mail offered workers a 5.5% pay rise, which the Communication Workers' Union (CWU) rejected, pointing to the fact that in May 2022 the company announced profits of £758m. Royal Mail insists it is losing £1m a day.
Postmen and women were extremely busy during lockdown because everyone was at home ordering parcels online, the picketing postmen told the Cable. "It was like two Christmases combined," says Matthew Fothergill, who's been working at Royal Mail since 2018.
For Paul Alexander-Hudd, who has been with the company since 2004, the pandemic underlined the importance of people like him. "We kept the country connected and the bosses have creamed off all the profits," he says.
Postal workers say they want their fair share of the proceeds for the company's parcel boost. "Royal Mail paid £400 million to shareholders last year for achieving parcel targets," Matt points out. "We achieved the target."
There also seems to be indignation over the decline of what was once a cherished household name. "When I started it had the remnants of an institution but now it's going along the lines of Amazon or DPD," says Matthew. "The people at the top of the company don't know the job."
The CWU announced Royal Mail workers would stage two 48-hour strikes around Black Friday and Cyber Monday (24 November and 25 November) after their union rejected the company's latest pay offer and programme for change.
A new form of trade unionism?
With industrial relations in parts of Bristol's private sector looking fractious, we may be in for a tough winter.
But Royal Mail, state-owned until recently, is far from representative of the sector as a whole, which has relatively low levels of unionisation compared with the public sector.
Government figures show half of public-sector employees belonged to trade unions in 2021 compared with just 12.8% of private-sector peers.
Overall, unions reported membership at 6.4 million in 2021, less than half of the all-time peak of 13.2 million people in 1979.
"We have to take a step back and recognise that trade union density is lower than it once was," says Harry Pitts, a senior lecturer in the Work, Employment, Organisation & Public Policy group at the University of Bristol.
"The pandemic saw an increase in union membership in sectors whose importance was drawn to the fore, like care and the delivery of goods," he says. For example, the RCN saw just over 11,000 nursing staff join between 2019 and 2021.
"An uptick in union membership and a greater level of industrial action is partly people on the frontline of the pandemic who are now saying, 'It isn't enough to clap us, we want real improvements in pay and conditions,'" Pitts explains.
New, unionised sectors of the economy are also starting to show signs of attitudinal changes towards unionisation, he argues. "The gig economy is seeing a new, militant form of trade unionism."
'Inspired by RMT strikes'
Bristol's Amazon workers could be another litmus test. In August UK Amazon workers staged 'wildcat' strikes at warehouses including Severn Beach. This was primarily due to a pay rise of 50p an hour to take the basic rate to £10.50, which seemed derisory given Amazon's business boomed during the pandemic – as did Royal Mail's.
In September, workers at Amazon's Coventry fulfilment centre announced the first ever ballot for strikes at a UK Amazon warehouse. Amazon then announced it would pay workers a one-off £500 'cost of living' payment. The ballot fell short of the legal threshold needed for a strike by three votes but saw 99% back action.
Matthew Carey, who started a business just before the pandemic but then had to put it on ice, joined Amazon's Severn Beach fulfilment centre in September 2020. He outlines some challenges facing Amazon workers looking to organise.
"I tried to recruit people to GMB but there was a culture of fear," he recalls. "People knew Amazon was anti-union and we were all in competition for jobs."
High turnover also made it hard to organise, Matthew explains. "The whole place is changing over more than once a year. Amazon deliberately fostered this atmosphere to make it difficult."
But organising is clearly possible after Amazon workers in America took the historic step of voting to form a union earlier this year. Just as unions are gaining their first footholds in traditionally un-unionised industries across the pond, perhaps we're witnessing a similar change taking place here in Bristol.
"Amazon workers were inspired by the RMT and other unions on strike recently," Matthew says. "They've realised they need to join a union if they're going to make Amazon back down."
*Names have been changed