Bristol Airport expansion appeal decision pending. Win or lose, campaigners are making an impact by playing the long game.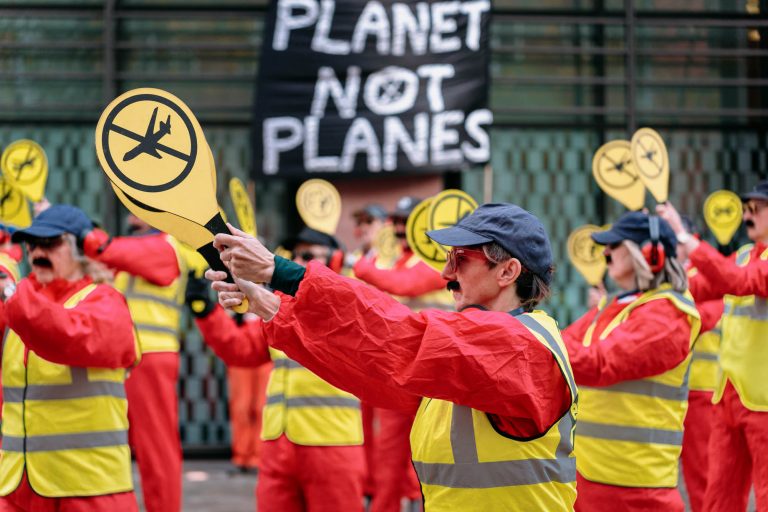 "Cheers to our champion, our dragon fighter Estelle!" A toast from Steve Clarke, coordinator of Bristol Airport Action Network (BAAN). Drinks are raised to the campaign group's barrister, Estelle Dehon KC, who, wig off and hair let down, is enjoying a well deserved gin and tonic.
BAAN members, Dehon, a group of supporters and I are pressed into a cramped corner of the Seven Stars pub in Redcliffe. It's a stone throw from Bristol County Court, where the group's High Court appeal against Bristol Airport expansion plans has just concluded.
After two days of heavy legal arguments, there is much to debrief and much steam to let off. Planning disputes – notoriously dull – don't tend to garner much public attention. Rarer still are they excitedly discussed in pubs over pints of cider with the kind of tactical analysis seen on Match of the Day.
But the stakes are high in the Bristol Airport expansion appeal – the latest development in a dispute that's been raging since 2018, when the airport first announced its plans to increase its capacity from 12 to 20 million passengers a year.
Legal minds representing BAAN went head to head with those of Bristol Airport and Michael Gove, the Secretary of State for Levelling Up, Housing and Communities for the appeal, the result of which will be handed down at a later date.
The appeal case was fought on six grounds, including whether emissions from planes should be considered as an environmental impact of the airport and the plan's impact on non-CO2 emissions.
The home court advantage
It is understandable why campaigners wanted home court advantage, for the case to be heard in Bristol rather than London, where the airport's legal team reportedly wished for the case to be heard because it was more convenient.
On Tuesday, before proceedings got under way, more than a hundred protesters gathered in Bristol to voice their dissent against airport expansion. In an almost carnival-esque atmosphere, a parade of air traffic controllers and the iconic Red Rebels processed through the city centre.
Extinction Rebellion (XR) flags fluttered in the wind, while some demonstrators held up banners. "We are on a runway to climate hell," read one, quoting UN leader Antonia Guetteres at Cop27 this week.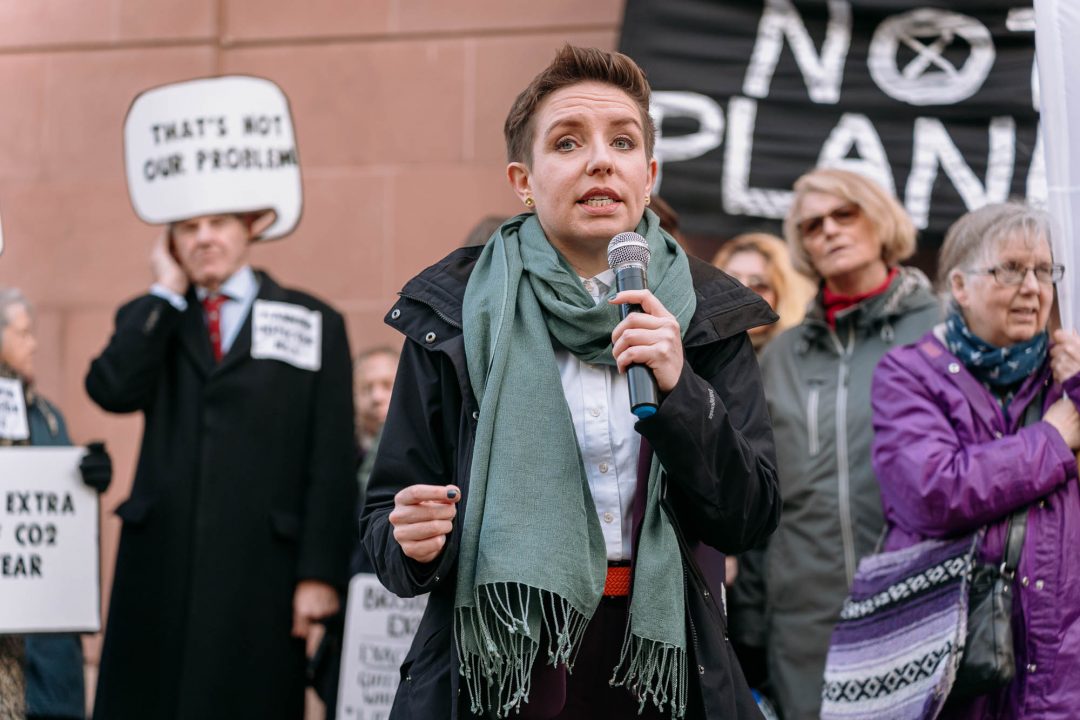 Speeches are made outside the court, including by the Green Party's Carla Denyer. "We have a decision that will be pivotal to whether, not just Bristol, the south west and the UK meets its carbon targets," Denyer said.
Protestors assembled to sing Never Take Away My Voice – a song of hope written in the summer of 2020 about the cost of the coronavirus crisis, bringing a tear to the eyes of many of the demonstrators.
The grounds for appeal
But existential threats and climate concerns have no place in the courtroom. This case was what's known as a statutory appeal. That is, the case can only be won by proving that the opposition made an error in law – misinterpreting legislation or making a public law error – by failing to take material considerations into account.
North Somerset Councillors voted to reject the airport expansion plans in February 2020, citing concerns over greenbelt parking, noise and air pollution. The airport, however, appealed to the Planning Inspectorate, resulting in a 10-week inquiry last summer, which resulted in the airport's expansion plans being upheld.
The Planning Inspectorate's conclusion could have been written by the airport themselves, Clarke remarked at the time. It was then that BAAN launched this appeal – and a crowdfunder for the legal charges which raised more than £30,000.
This week's hearing began with the case for the claimant, argued by Dehon.
Her case rested on six grounds, all pointing to errors in law. First, she took aim at what has always been a curious point of the Airport's expansion plans – that it doesn't take into material consideration the carbon emission from the planes, only what it calls 'ground emissions' from the actual airport building.
The decision letter of the Planning Inspectorate, which upheld the expansion plans, said that carbon emissions from the airport had a 'neutral value'. "Airports don't move, but airlines do," was a notable line in the defence provided by Mark Westmoreland Smith KC, barrister for Bristol Airport.
Dehon argued that this was not a correct understanding of planning law: "The development must be taken together with its impact and its land use." She added: "Inspectors found a way of taking aviation emissions into account by leaving them to someone else."
If carbon emissions are truly taken into consideration, she argued, then the airport development plans are inconsistent with local carbon budgets and the UK government's pledge to reach net zero emissions by 2050, as set out in the Climate Change Act 2008.
The government is not on course to meet its fourth and fifth carbon budgets, and the even higher targets it is required to meet for the sixth carbon budget, Dehon told the court.
Dehon argued the expansion plans did not adhere to guidance set out in government policy on making best use of existing runways, and that there was an error of law in the plan's application of the Environmental Impact Assessment of non-Co2 emissions.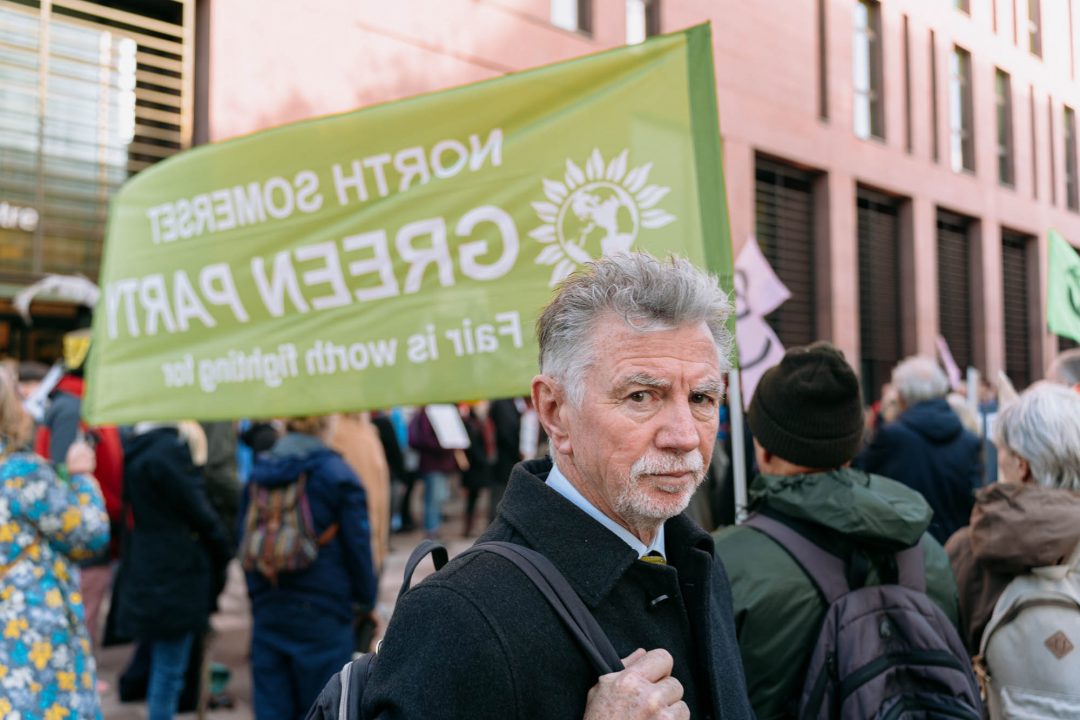 Defence doesn't fly with anti-expansion campaign
On day two, Mark Humphries KC launched the airport's counter arguments.
"The Inspector's report was exemplary," he began, eliciting derisive snorts from some in the public gallery. He argued that aviation emissions were already regulated by UK and international schemes, including the Carbon Offsetting and Reduction Scheme for International Aviation's (CORSIA) guidance.
CORSIA is a carbon offset and carbon reduction scheme to lower CO2 emissions for international flights, to curb the aviation impact on climate change. It's a voluntary scheme developed by the International Civil Aviation Organization (ICAO).
This argument from didn't fly with Dehon, who in her closing statement said: "The government's own advisors in the Climate Change Committee have said that CORSIA should not be taken into account by the government in controlling or reducing aviation emissions."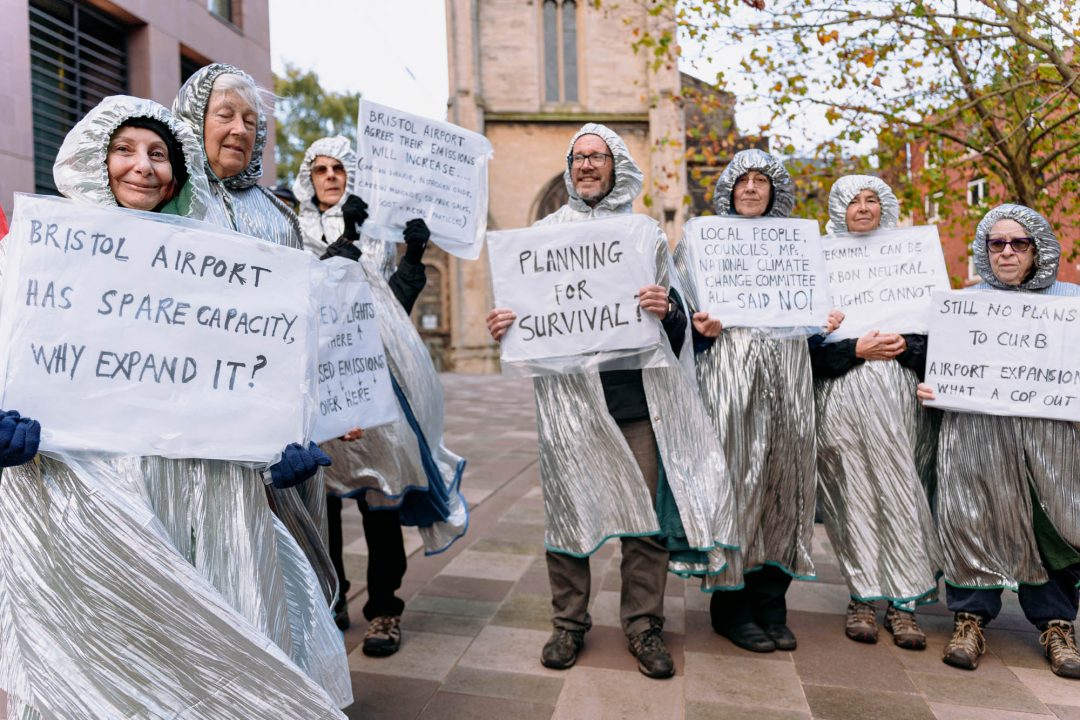 Dehon also said the Planning Inspectorate, in granting the expansion, assumed the Secretary of State would comply with his duty under Climate Change Act, and that UK regulations would be complied with by the aviation industry.
The airport's legal team often pointed to the lack of clear legislation on how carbon emissions targets should be met. Humphries remarked that carbon budgets were not legally binding.
"This is why reliance is based on the precautionary principle," said Dehon in response. "Where there is consensus about harm, but disagreement about the methodology of assessing harm, that does not mean that you fail to address harm. You still have to make the assessment."
"The key conundrum I try to bring out is that the UK government explicitly chose to give local planning authorities the power to determine airport expansion," she added. "And most airport expansions fall under the ambit of local authorities.
"So, to interpret a policy that kicks one of the most important issues in airport expansion back up to the national level – in a way that essentially disempowers local decision makers – does not to my mind seem right."
Indeed, responsibility for carbon emissions was passed around like a hot potato – the airport continually saying local decision makers needn't concern themselves with carbon emissions that it said were matters for Westminster.
No immediate judgement was made at the end of the hearing. Justice Lane said: "I will reserve my judgement, as it befits something of this nature, and hand it down in due course."
Playing the long game
This is a case that extends far beyond Bristol. BAAN is now supporting national campaigns such as Stay Grounded, which supports airport campaigners around the world.
While this case is an important step in a years-long battle, closely watched by other anti-expansion campaigns, there's not necessarily an end in sight. If the High Court judge does overturn the inspectorate's ruling, the case simply goes back to the appeal stage – laying the grounds for possibly another 10-week inquiry.
Clarke said he's optimistic about winning the appeal. But even if it's rejected, he says the campaign has already had an impact by playing the long game. "We've delayed [the plans] for four years, saved 4 million tonnes of carbon… If we lose this, this won't be a wasted campaign."