'Faced with a deadly crackdown, we need to be the global voice of Iranians'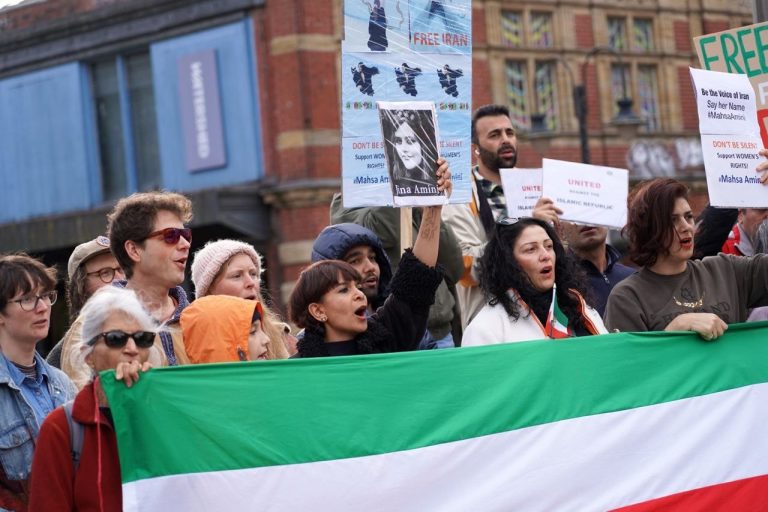 For almost two months, since the recent death in custody of 22-year-old Mahsa Amini, Iran has been gripped by protests.
The demonstrations have been met with a harsh crackdown, causing the deaths of hundreds of civilians, including children.
Here in Bristol and elsewhere, Iranians are fearing for the safety of their family and friends back home, especially kids and teenagers. Four years after I left Iran, my mum died, but I couldn't go back home because of the regime which was hurting me a lot. Still, I have a lot of family and close friends who have been involved in the protests. This makes me so worried, as I hear every day about friend's family being arrested by repressive security forces. And it's hard to contact them, because of internet shut downs.
Through my job as an interpreter, I worked with an asylum seeker here in Bristol who had to leave Iran to save his life. He talked about how the morality police hit his wife with a baton while she was walking home from nursery with their 6-year-old daughter, who was left terrified and blames her dad for leaving. His eyes were full of tears while he was talking about that. Another client told us that he was married for just two days, and then he had to leave his wife and flee Iran which was really moving for all of us.
This is why on Sunday, 6 November, members of Bristol's Iranian community will be protesting against the brutality of Iran's regime and in solidarity with its citizens, who have been taking to the streets for weeks despite the risk to their lives.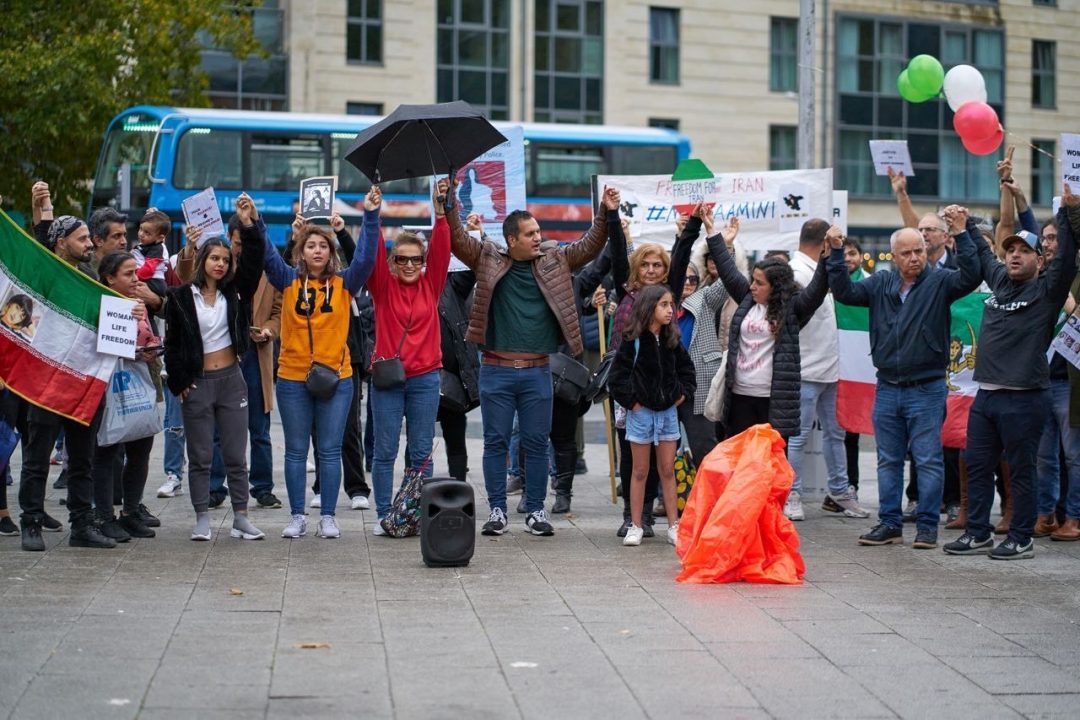 Here in Bristol, Iranians have a group channel on Telegram with around 450 members. After protests erupted in Iran, we decided we would gather every other weekend to inform other people about what is happening there and to show our support for the Iranians inside the country.
This is teamwork: we have people who organise, take photos, write slogans and chants. This time I'm going to prepare some white balloons with the words 'Woman, Life, and Freedom', which my goddaughter will help release into the air at the end of protest.
People have been joining the local demonstrations – of which this weekend's will be the fourth – not just from Bristol but also nearby cities such as Bath and Gloucester.
What sparked the protests in Iran?
Mahsa Amini, also known by her Kurdish name of Jina, was arrested in Tehran on 13 September by the 'morality police', a notorious paramilitary-backed law enforcement branch, for allegedly violating Iran's strict dress-code, which requires women to cover their hair with a hijab, or headscarf.
For years, during the relatively liberal presidency of Hassan Rouhani, the morality police had been a declining force. But under the hardline leadership of Ebrahim Raisi, elected in 2021, it has seen a frightening resurgence.
There were reports that officers beat Mahsa's head with a baton, although the police said she had suffered a heart attack. To support their claim, the authorities released footage of her collapsing in a police station, but the clip – along with images of her in a coma – enraged ordinary Iranians.
The first protests, on 17 September, took place after Mahsa's funeral in the western city of Saqqez, where women ripped off their headscarves in solidarity.
Since then they have swelled, with demands for more freedoms to an overthrow of the state. Women have been taking a leading role, with the chants of 'Woman, life, freedom', and 'Death to the dictator', a reference to Ayatollah Ali Khamenei, Iran's supreme leader since 1989.
This regime took advantage of people's beliefs to suppress them for 43 years. They supported many wars in the middle east, which the Iranian people were against. I am so happy that this is the time for people around the world to understand that the Iranian people and the regime were always against each other. The Islamic Republic does not represent Iran's 2,500 years of rich history and culture.
While recent events may have been triggered by Mahsa Amini's death, they are hardly the first time Iranians have risen up. Nasrin Parvaz, a longstanding women's rights activist, wrote in October that Iran's protests are "not an angry outburst, but the result of generations of trauma" accumulated at the hands of government oppression.
That trauma is continuing, with the latest demonstrations coming at a terrible cost. Iran Human Rights, a Norway-based organisation, has said at least 234 people, including 30 children, have been killed by security forces. This estimate was made on 25 October, since when the death toll has continued to rise.
Powerful symbolism
But across the world, hundreds of thousands of people have already come out in support of Iranian protesters. Reportedly more than 50,000 people were in Toronto on 8 October, and more than 80,000 people in Berlin in support of the Iran protest on 22 October.
Women cutting their hair, as well as burning headscarves, has been a prominent part of the protests, and a powerful act of political symbolism. It is a statement against oppression and the rules of compulsory hijab for women, and of defiance in honour of Mahsa Amini. Many famous politicians, singers and actresses have done the same to show their solidarity with Iranian women.
International pressure has also been building, with a range of powerful voices calling for the expulsion of the Iranian regime from the UN Women's Rights Commission.
With Iran's internet having been shut down since the protests began – to mask the deadly crackdown – it is crucial for Iranian people here and elsewhere to support and be the global voice of Iranians in Iran.
This weekend's protest stands for freedom in Iran, and for stopping the deadly actions of the brutal regime. With international solidarity, we hope to force the government to hear our voices and improve the dire situation Iranian citizens face.
The Bristol Stands With Iran protest will take place opposite the Hippodrome on Sunday 6 November at 3pm. More info can be found on social media.