Martin is a student in his twenties living with two friends. Barely two weeks after they moved into their city centre apartment in September 2020, water damage put their bathroom out of action.
"Two months without a bathroom, it was really a lack of respect," says Martin, as he recalls having to shower at friends' houses.
Even after the bathroom was fixed, their rent was really expensive too. This story will feel familiar for anyone familiar with Bristol's rental market, which is defined by extortionate rents, insecurity and poor living conditions.

Except Martin doesn't live in Bristol. He lives in Lille in northern France, where rent controls have been in place since March 2020. After he and his housemates reported their landlord for breaking the rules, they won €3,000 in repaid rent along with a new contract.
Bristol's broken renting system has got even worse since the pandemic, and it's clear something needs to change.
Government reform to the private rented sector to give tenants greater protection appears to be on the way, but now Bristol City Council is exploring what rent controls that exist already in cities around the world could look like here.
In this collaboration with French newspaper Mediacités, the Cable investigates what Bristol can learn from the limited success of Lille's rent control scheme, and Scotland's decision to freeze rents in response to the cost of living crisis.
To cap rents in the city, we'd need to be granted extra powers by the government, but the real questions are: Should rent controls be part of the future of renting in Bristol? And what should they look like?
Bristol's broken rental system
"It was pretty savage. We just had to get onto looking immediately." This was Sophie's* reaction in July this year when she got the news she was being evicted from her home.
"We'd gone through the whole process the summer before," she tells the Cable. "We got rejected so much."
Her rent was already expensive – £1,450 per month for a three-bed house in Bedminster before bills. But as soon as she started looking online, she realised finding anything for a similar price would be almost impossible.
"We were checking listings every 10 minutes, they'd go up for £1,800, come down and go up again for £2,000. Some were crazy, like £2,600."

Sophie says it was totally normal to bid over the advertised price, with letting agents even encouraging it. She and her friends did this when they found a four-bed house in Southville for £2,500.
"We were getting desperate and it was super nice, we bid £2,600 which was already insane with our salaries," she says.They even wrote a cover letter with their pictures, but got turned down as another group had bid higher.
"We needed anywhere that was commutable and wasn't falling down – hardly high standards."
Eventually Sophie and her friends found a three-bed house for £1,650 per month before bills. The catch was that it wasn't in Bristol, but instead a 30-minute bus ride away in North Somerset.
"That's all we could get," she says. "It's a bit expensive, even more so when you add bills and commute, but we had no choice.
"Rent controls would definitely be good for Bristol. Letting agents are advising landlords to put the rents up because that's what the market is doing. It's not even like they needed to do it, they just followed the herd.It's people paying more money for the same bad houses."
She was just one of many renters who told the Cable about having their rent hiked, competing against 100 others for the same property, getting a section 21 'no fault' eviction, or even having to leave to the city to find somewhere affordable to rent. Another example is single mum Laura, who at best is facing a rent hike, and at worst being evicted.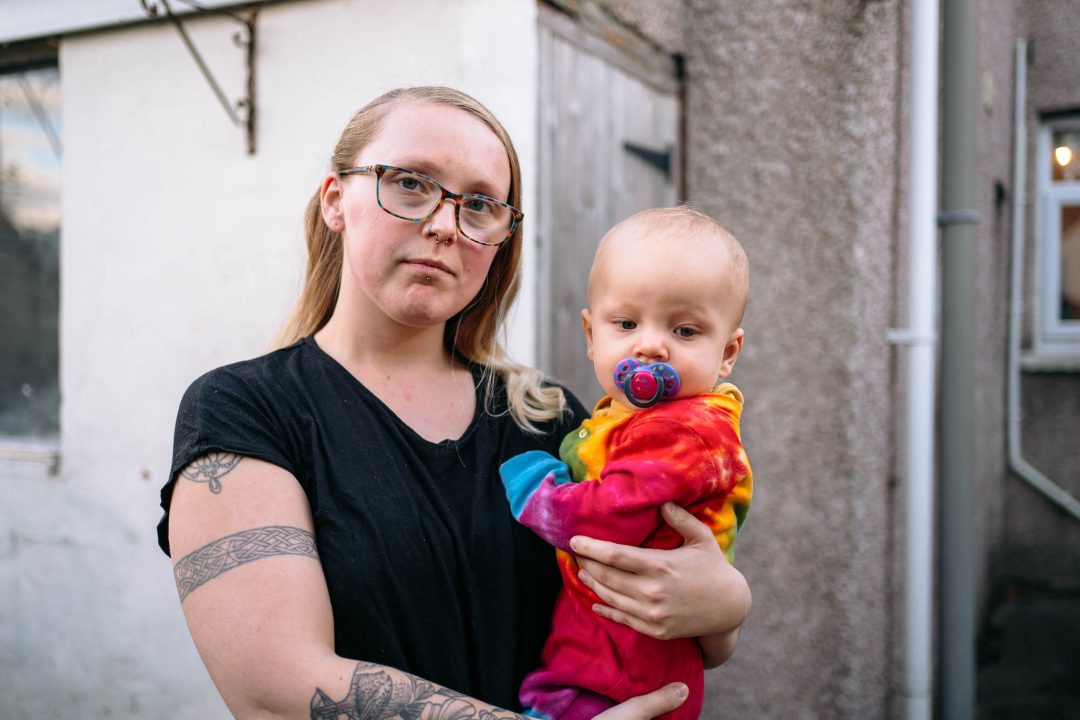 What does the data say?
Not only are rents in Bristol rising fast, but they are rising fastest at the lowest end of the market, according to data shared with the Cable by Bristol's Living Rent Commission, which is currently exploring what rent controls could look like for the city.
Seasonally adjusted rents rose by 25% between 2018 and 2021, based on an analysis of private rental listings on Zoopla by the Urban Big Data Centre. If you track a typical property, the rent increases by about 7% each time it goes back on the market.
And rents among the cheapest properties grew between two and four times as fast as those for the most expensive properties.
The rent rises aren't even across the city either. The average rent increases in some wards, such as Cotham or Bedminster, are nearly twice those in nearby areas like Clifton Down or Southville.
Over the last year, the Cable has done its own analysis of rental prices in the city on Rightmove. Between December last year and October this year, the average price for a two-bed property rose from £1,238 to 1,383 – a hike of £11.7%.
The title of the most expensive price per room goes to £6,000 for a one-bed apartment in Bristol's recently opened tallest building, Castle Park View.
Lessons from Lille
There are many parallels between Bristol and Lille, which has a large student population and is France's second most expensive city, after Paris.
In March 2020, Lille became one of five French cities to introduce rent controls, along with Paris and Lyon. This was made possible by legislation in 2018 that gave cities with affordability problems the ability to impose rent controls.
In Lille, a maximum rent per square metre is set by the local government, based on location, size, when a home was built and whether it's furnished. This maximum is 20% above a reference level based on market rates.
But the rent controls' impact has been disappointing, with low levels of landlord compliance because of a lack of enforcement and knowledge of the rules.
According to analysis by foundation Abbé Pierre in October, 43% of rental listings in Lille in the year up to August 2022 were above the allowed amount, by €190 on average – the lowest level of compliance anywhere in France. For smaller properties and lets to students and people on low incomes, the rate of non-compliance was higher than half.
One reason is a lack of enforcement. There are no inspections carried out on listings by private landlords, only letting companies, meaning tenants are left with the responsibility of reporting dodgy landlords.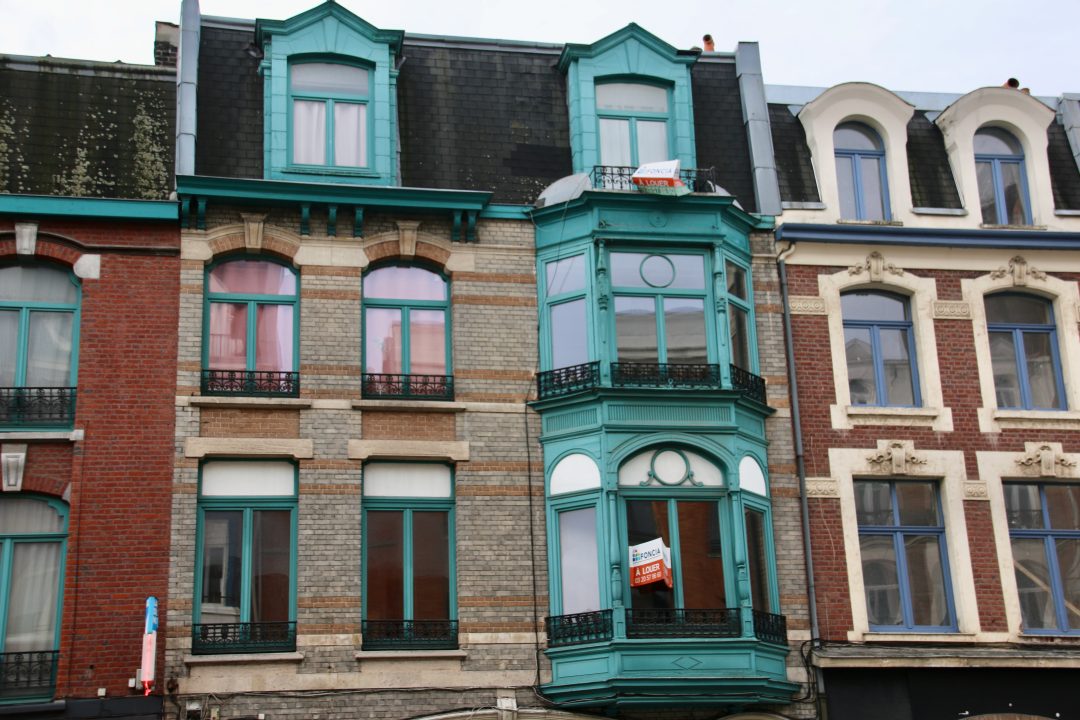 This is what Martin had to do when he realised he and his housemates were paying more than €400 above the allowed amount. Landlords can charge 'supplementary rent' when a property has features such as a good view, high ceiling or big balcony. But in this case it was because the apartment was across two floors.
After their letters to the letting agency went unanswered for months, they had to go down the official route – by contacting a local mediation service, called the CDC. In February 2021, the agency sided with the tenants, but this didn't force the landlord to do anything.
In April 2021, six months after their first letter to the landlord and following prolonged negotiations, the three students finally got their way against the agency – securing a new contract and €3,000 in rent repayments. Without this agreement, the affair could have only been resolved before a tribunal.
"We're asking renters to carry the burden of taking on their landlords, but the balance of power is clearly not in their favour," says Matthieu Verhelle, from French tenant's rights organisation APU de Fives. "We hear about cases where people say 'If you don't like it, then get lost.' Landlords have all the power and know they can rent to someone else next week."
"Landlords are quickly realising that they can ignore rent controls without risking anything," he adds.
Tenants bearing the burden
There have only been 130 reports by Lille tenants since July 2021, when the city introduced an online portal for easier reporting. In 2021, there were only nine cases dealt with by the CDC, and six up to October 2022.
"Very few renters know their rights," says Anne Augereu, an advisor for the local renting information agency. "There are lots of people who sign their contracts without even knowing there are rent controls."
Others, such as Leo, another Lille student, don't take action because they fear the potential consequences. Leo's rent was €300 a month above the allowed amount because of a large, damp cellar that was used as a storage space by previous tenants.
"We didn't want to make an enemy of [our landlord]," he says. "The risk [of reporting him] is that he would be a pain every time we wanted to have parties or needed repair work done."
Quentin was a third student we spoke to whose landlord was breaking the rules. Even though he was paying almost €100 a month more than he should, he did not want to report his landlord.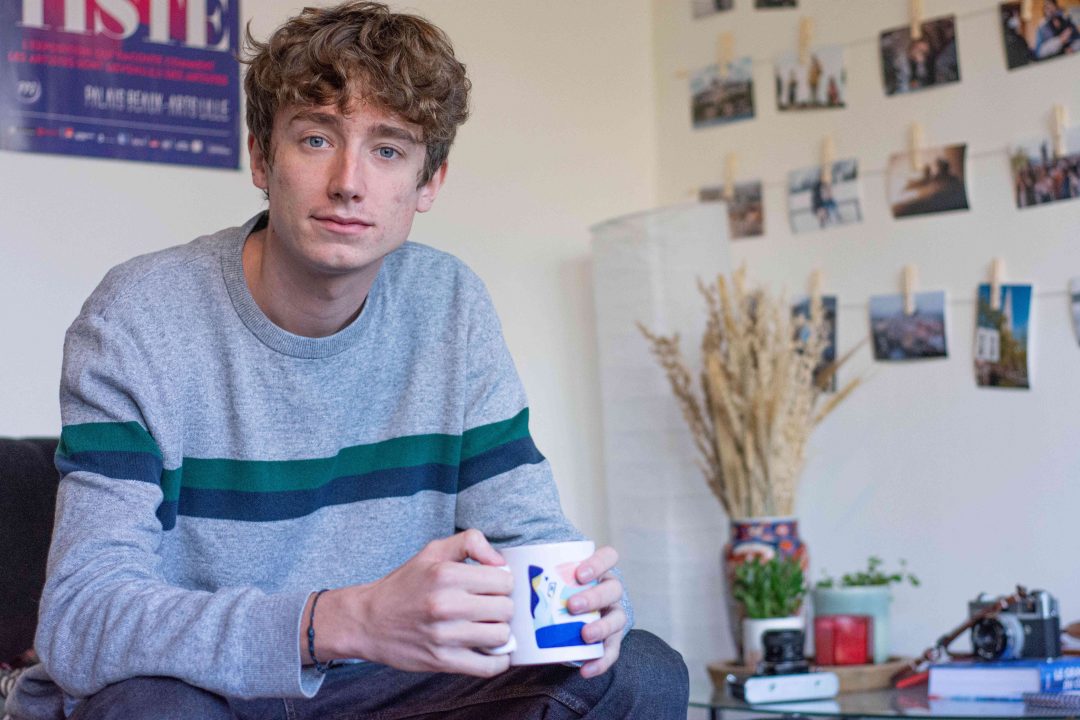 In almost three years of rent controls in Lille, the local government has only imposed one fine. This is in part because at every stage, the landlord can avoid the fine by resolving the situation.
These light touch rules prompted a nationwide reform giving local police greater powers to impose fines on landlords instead of the local government being in sole charge of enforcement. From January 2023, Paris will become the first city to do this. But Lille's local government said they would not be following suit, because of a lack of money to fund the extra enforcement.
In 2021, the average rent in Lille fell for the first time in years. But it may take years more to see the fuller impact of rent controls on affordability.
"If more renters [report issues], then landlords won't have a choice but to comply with the rules," reflects Martin. But enforcing the laws can't be left to tenants.
Lille offers a cautionary tale: it shows the need for clear, prominent information about rights, enforcement that actually creates a disincentive for rule breakers, and precise laws that don't allow landlords to find loopholes.
As Benjamin Tison-Beernaert, a lawyer for tenants defence association CLCV, says: "It's all well and good laying down the law, but you need to actually enforce it too. "
What does international evidence say?
Although rent controls exist in different forms in many cities around the world, (we even had them in England until 1989) they remain controversial. Common arguments are that they will have an adverse impact on supply as landlords sell up, or prevent landlords from keeping properties in good condition.
There are certainly international examples that show the risks of rent controls. For example, Berlin's 2020 rent freeze was celebrated as a victory for tenants, but was deemed unconstitutional by Germany's Federal Constitutional Court, leading to rent hikes and even landlords demanding back payments that could push tenants into arrears.
A 2019 study of San Francisco's rent controls found they reduced the displacement of tenants by 15%, but also reduced housing supply because landlords were more likely to sell up or redevelop their properties.
But US economist JW Mason has argued that the evidence shows rent controls are effective in limiting increases, that they provide stability for long-term tenants, and that any impact on the supply of rental housing can be addressed by limitations on landlords converting properties for other uses.
What could rent controls look like in the UK?
There have been growing calls for rent controls in the UK, including by London Mayor Sadiq Khan.
In 2019, thinktank the New Economics Foundation reviewed current models around the world and set out how it could work for London. The NEF called for rent controls to be tied to properties not tenancies to avoid landlords kicking out tenants to hike the rent. An independent body should also set and administer a desired rent level and index for limited annual increases, and there should be enforcement mechanisms that don't place the onus on tenants, the NEF said.
This vision for how rent controls could work in the UK is shared by Living Rent, a tenants union in Scotland, where the government has recently introduced landmark emergency laws to temporarily freeze rents in response to the cost of living crisis.
From October, two million Scottish renters had their rents frozen for at least six months, with the potential extension to March 2024. Tenants will be protected by a pause on evictions, except under certain circumstances.
Landlords can only raise rents, by 3%, if they can prove their costs have increased by more than double the hike for their tenants. To do this, they will have to apply to Rent Service Scotland, a government body that regulates the private rented sector. John Blackwood, chief executive of the Scottish Association of Landlords, described the rent freeze legislation as "rushed [and] ill-thought out", and said the hardship it would inflict on landlords risked "causing, or at the very least exacerbating, a housing crisis".
But Megan Bishop from tenants' rights organisation Living Rent tells the Cable she is "hugely supportive" of the freeze, even though it isn't perfect and was watered down by the landlord lobby.
"It sets a precedent that rents are too high and opens a dialogue for thinking more concretely about rent controls in the future, which the SNP and the Greens had promised," she says. "So it's a start for that."
She adds there are many 'myths' about rent controls, starting with the impact on supply. "The argument on supply falls out the window when we think about how many vacant or underused dwellings there are already, particularly in city centres."
The same goes for rent controls reducing quality, she says, which is already "abysmal". "This is all about regulation, and not having that incentive for landlords to maintain their properties."
Living Rent advocates for a points based system where landlords can charge higher for certain amenities, to encourage them to maintain their properties to a high standard. Bishop, like the NEF, stresses that any controls must be tied to properties, not tenancies.
Even the self-proclaimed advocate for rent controls says it's important to learn from countries that have failed. She gives the example of Sweden creating problems of supply, as rents are controlled through lifelong 'first hand' accommodation contracts, but they last for life, meaning others wait for years, which has created a parallel sublet market.
Responding to our findings in Lille, where landlords were using loopholes to charge additional rent, Bishop said: "Rather than less regulation, it needs to be more precise."
The Scottish government has now committed to developing a long-term scheme for rent controls by 2025, but Bishop says this needs to come sooner.
"We're hoping we can get emergency measures to stay in place until we have some workable policy that will protect us better in the long term, so that there's no massive hike in rents at the end of the freeze, which would be incredibly counterproductive."
What next for Bristol
Scotland, as a devolved nation, has the power to take action on its unaffordable renting sector. But in Bristol, we have to ask the government for permission. This is why Bristol City Council has set up a Living Rent Commission to research the issue and make the case for local powers to control rents.
"It's something we need to look at," says Tom Renhard, Bristol City Council's cabinet member for housing. "We're seeing people getting increasingly priced out of Bristol – nurses, social workers, people working in hospitality, teachers."
The commission, which has been made up of a variety of groups, including housing campaigners, academics, students and landlord associations, has gathered data and experiences on Bristol's private renting sector, and explored options for controlling rents in the city.
"When you're dealing with this issue, it is going to be bumpy, because there are such polarised views, there are hugely competing interests from different groups," Renhard adds. He has come under fire for not involving the community union ACORN, prominent campaigners on housing locally and nationally that stormed a Commission meeting in protest.
But Renhard says the research "needs to be robust and have input from all directions" – including landlords – so the government will take it seriously".
On the risks of supply and landlords maintaining properties, Renhard says the council needs to be prepared to mitigate any unintended consequences. "I've told landlords that just because you leave the market, it doesn't mean the property will."
He says rent controls need to work alongside building more council housing and regulating the market with landlord licensing schemes.
Want more solutions for Bristol?
Reporting on solutions to Bristol's biggest problems is expensive.
We won funding to explore how to make this important work viable for a local paper like the Cable! But to keep doing it, we need funding that won't run out: monthly-paying membership.
Becoming a member, and encouraging others to join, means we can continue investigating solutions for Bristol into the future.
Find out more
The commission has collected the experiences of renters through an online survey, and is about to launch another on the different options for rent control. A final report, which Renhard hopes will advocate for a particular model of rent controls, is expected to be published and sent to the government in the new year.
Renhard says he hopes the research can inform the national debate about reform of the private rented sector, with the Renters Reform Bill expected some time in 2023. One central measure is likely to be scrapping the section 21 'no fault' evictions that Renhard says are still one of the leading causes of homelessness in Bristol.
Alongside the long-term conversation, Renhard is calling for temporary measures. "Sadiq Khan has been calling for a rent freeze [in the capital], which I fully support. We're in a cost of living crisis and when people are evicted from the private rented sector, it's the council they come to. We've got 19,000 households on the waiting list, about 1,200 households in temporary accommodation."
For all the renters the Cable has spoken to and will continue to speak to, from those being evicted, struggling to cope with the cost of renting and even having to leave the city, reform can't come soon enough.
In a worrying sign of what could be to come, one renter, Yolanda, told us her landlord has said he will have to evict them and sell up or raise the rent because of rising interest rates caused by recent chaos in Westminster.
The power ultimately lies in the hands of the government. But Bristol can still play a role in learning lessons from elsewhere and moving the conversation on rent controls closer to some kind of action.
*Not her real name
The Future of Cities project is funded by the European Journalism Centre's Solutions Journalism Accelerator, supported by the Bill & Melinda Gates Foundation.