Bristol mum served eviction notice when agency caught wind of her separation from partner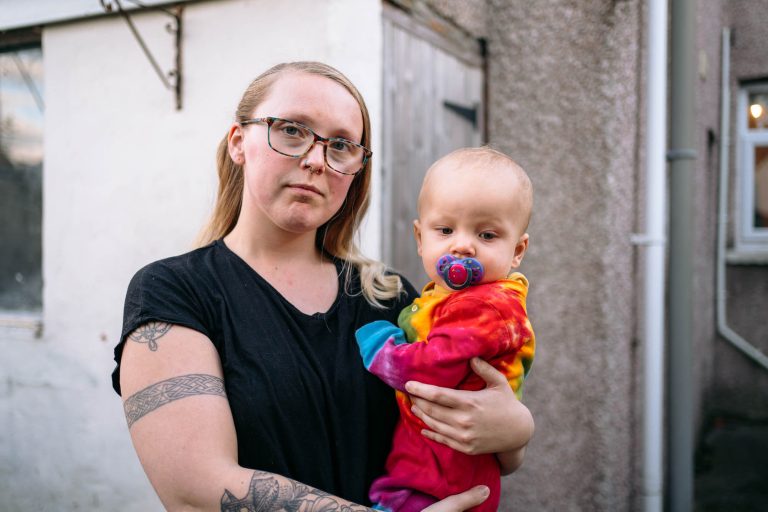 "I'm not as desirable as other people. I'm a single parent, I have pets and I'm not working in one profession. I have found landlords don't want people with children."
Laura Collins is mother to a one-year-old son. Seven months into her maternity leave, in May 2022, she got a phone call from her property manager that would plunge her into months of stress and despair.
Laura, 27, separated from her partner in February and had just contacted Andrews Estate Agents about her tenancy agreement. "I asked what would happen if my partner moved out," Laura explains.
The following day, she received an eviction notice to regain possession of her three-bed home in Staple Hill, where she has lived since January 2020, at the end of the tenancy in October. "They didn't know we had gone through with [the separation]," she says. "It seemed as soon as the landlord got a whiff of what was going on, they wanted us out."
The formal section 21, or 'no fault' eviction notice arrived – despite Laura having kept up with her rent – in August. "It gave me extra time, but still knowing I had been evicted really threw me into panic," Laura says.
She is now at risk of entering emergency accommodation provided by South Gloucestershire Council, which is likely to be a hotel room. Her cats may be temporarily fostered.
Benefit discrimination?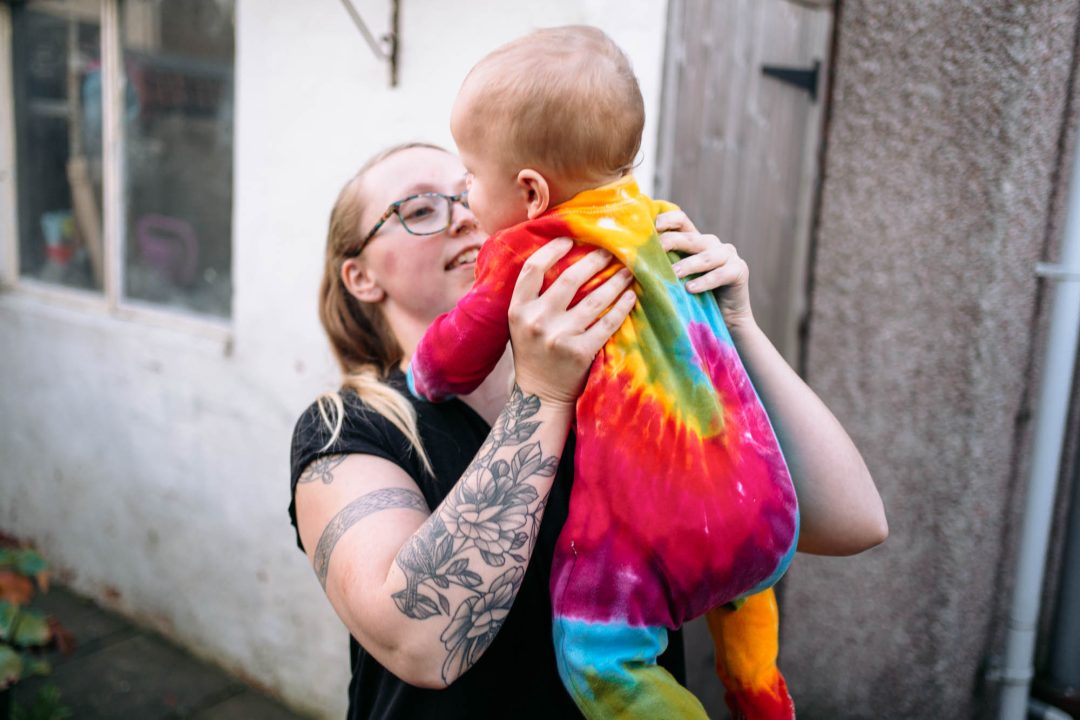 Since June, Laura has claimed universal credit, which includes local housing allowance (LHA), the housing benefit paid to private renters, to pay towards her rent – which is £1,025 a month – and top up her income during her maternity leave.
Previously, she and her partner jointly paid the rent, but the separation and her maternity leave status made it harder for Laura to pay on her own and she decided to claim universal credit. Having to prove single-person status while making her claim was why she needed to inform the letting agency about her partner moving out, she says.
Bristol City Council has committed to cracking down on 'no-DSS' discrimination against renters who claim benefits. But Laura, whose home is just outside Bristol in South Gloucestershire, says she was told her landlord couldn't house a tenant claiming benefits, because of a mortgage clause (something Andrews disputes).
She has now become one of many Bristol residents who are falling victim to an increasing gap between soaring rental prices and LHA. This has been frozen since 2020 at a maximum of £825 per month for a two-bed property, which is what Laura would be eligible to claim for. Last month, the Cable reported new research by the Bureau for Investigative Journalism that found just one two-bed property in the Bristol area – which for benefits purposes includes most of South Gloucestershire – fell within LHA rates during July.
"I have a reminder set on my phone, twice a day, to look at properties," Laura explains. She has to juggle this with childcare and recently returning to work as both a teaching assistant and a pet sitter. "But 95% of homes are not within my price range, and if I do find something, it may not be entirely suitable." The ability to house pets is vital for her to continue earning money as a pet sitter.
Compounding her difficulties, Laura's search for a new home has come during the last three months of unpaid maternity leave. She has been unable to prove a gross income of at least two-and-a-half times the rent.
"I felt discriminated against because I was choosing to [claim] universal credit while being a mother to a seventh-month-old baby. I thought, 'Well, what else am I meant to do?'
"We're being treated as less than human," Laura says. "It's a shame because I'm working so hard to provide for my son."
'The support isn't there, the system doesn't work'
Laura contacted South Gloucestershire Council warning them she was at risk of homelessness. The council advised Laura to stay in the property until a possession order had been issued and processed, which may take anywhere from three to 10 months. Housing charity Shelter provided the same advice.
"The council said I could find a property within the local housing allowance, but I cannot find a two-bedroom property for £825 per month – prices have dramatically changed recently," she says.
"It's frustrating because it makes me feel like the support isn't entirely there," Laura says. "[The rental climate] is a system that doesn't work for everyone. It needs change."
Laura says she was told over the phone by a South Gloucestershire housing officer that she could receive an additional £200 a month support for up to 12 months if she managed to stay in a privately rented two-bed property with a monthly rental price close to the local housing allowance. This is an attempt by the council to manage its housing waiting list. But Laura is struggling to find anywhere.
Section 21 evictions highest for years
This year, the government has repeatedly reaffirmed its commitment dating back to 2019 to ban section 21 evictions in the Renters Reform Bill. But for many, change can't come soon enough.
Housing campaign group Generation Rent has highlighted new data showing that nationally, no-fault evictions are at their highest level since 2017 while evictions for rent arrears are at their highest level on record.
According to the latest government data, there were 248 section 21 eviction claims in Bristol in the year up to October 2022, the highest level since 2016. This comes after evictions were paused during the pandemic. The numbers in South Gloucestershire are only a third of those in Bristol, with 84 section 21 eviction claims over the same period, but the increase follows the same trend.
Dan Wilson Craw, deputy director at Generation Rent, said: "Private renters are under stress like never before. The rising cost of living has pushed thousands into rent arrears, who now face homelessness as their landlords seek eviction.
"Even staying on top of rent is not enough for other renters, whose landlords are using Section 21 eviction notices to force them out without needing a reason. These properties will often end up back on the market at a much higher rent."
Eviction reprieve – for a new, higher rent
On 18 October, her eviction date, Laura was told she could stay in her home after all – but with a new tenancy agreement set at £1,200 per calendar month, a 17% increase of £175 per month.
"That's another blow," she says. "Why should the rent have to change just because I'm living here and they want more for their money?"
A spokesperson for Andrews Agency said: "We found no evidence of discrimination towards the tenant and we have no record of a conversation or email that stated the landlord 'could no longer house a social tenant.' The landlord's decision to serve notice was based purely on the tenant's ability to afford the rent, on an ongoing basis, and was not related to provisions of any mortgage agreement that may be in place.
They added: "It was apparent that affording the current rental payments and any future market rate adjustments would be problematic. We explored alternate options to keep the tenant in the property, including a guarantor or upfront payment of rent, but neither were an option for the tenant. Our assessment was not influenced by relationship, gender or parental status, nor receipt of financial support."
In the run-up to Christmas and with rising heating bills and nursery costs, Laura finds herself experiencing huge stress.
"I do feel like my only option is council housing," she says, because it offers greater stability and pets are allowed. "Although, that's such a long, lengthy process and I'd have to go through tough times before I get to the reward in the end."
South Gloucestershire council confirmed that anyone placed in emergency accommodation is responsible for the cost of the accommodation as well as the cost of foster care for pets and the storage of any belongings.
A council spokesperson explained: "Prior to any placement, a financial assessment is completed to determine a household's personal contribution based on their income."
At the time of writing, Laura has not agreed to the new rental agreement and, because her landlord failed to apply for a possession order within 14 days of the notice date, she has been issued a new eviction notice dated 11 January. For now, she remains at the property with a rolling contract set at £1,025 a month. While Laura is on the council housing list, she continues to scroll the Rightmove website, wrapped in plenty of layers and faced with an uncertain future.