This week in Bristol: House building targets 'unachievable'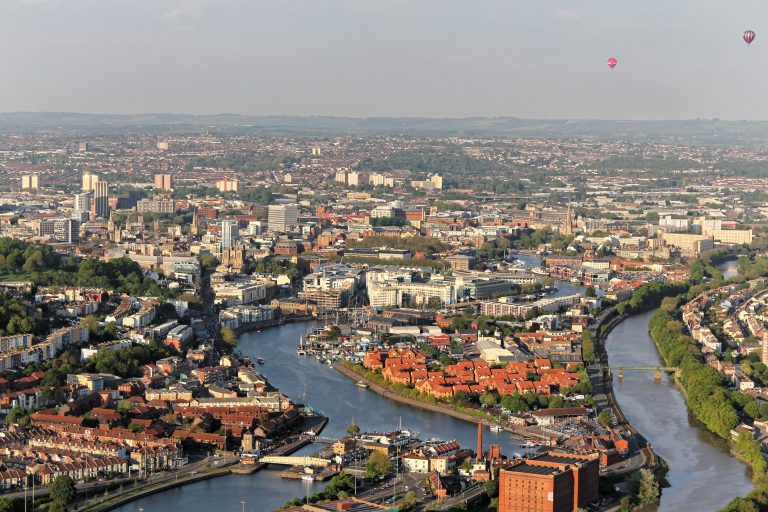 In the news this week, councillors will debate whether to ditch government house building targets to avoid developers being able to ignore local planning rules.
The motion is being brought by the Greens who say Bristol's house building target set by the government – 3,370 a year – is unachievable. If this target is missed, the Greens say this could lead to lower development standards on issues like sustainability, green space and amounts of affordable housing.
This comes as Bristol is currently developing its new Local Plan – a crucial policy that will impact the big debates about how the city should be developed.
Green councillor Tony Dyer said: "This motion is ultimately about the future of the city, and who gets to decide what that future will look like – Bristol's residents and their representatives, or Westminster politicians and private developers."
The Green's motion will be debated and voted on at Tuesday's full council meeting.
Your Bristol news round-up ?️
⚠️ Bristol's Centre for Sustainable Energy have warned that some residents who use energy prepayment meters are missing out on £400 of energy vouchers. The vouchers, which expire after 90 days, have been sent to all residents with prepayment meters (except smart ones) in the post to help with energy bills ahead of winter, but not all of them have been redeemed.
✂️ "Everything is now on the table" for council budget cuts next year, says mayor Marvin Rees, as the council faces "unprecedented financial pressures". He warned that due to the worsening of the council's existing deficit by inflation, and the uncertainty of council budgets following the Prime Minister's delaying of the autumn statement, previous commitments to funding for local staples such as libraries and children's centres could be cut.
? The paving over of Turbo Island is now complete, with the formerly grassy square replaced by a tarmacked slope that joins Jamaica Street and Stokes Croft. In a statement, local community group the People's Republic of Stokes Croft, countered claims that Wildstone, owners of the land, had engaged with the community, but said "we can still shape" the space.
?️ Brislington Meadows and Yew Tree Farm, two Bristol green-belt sites that campaigners have been trying to protect from housing developers, will no longer be earmarked for development in the council's housing plan. However, Homes England has bypassed the council, applied for planning permission despite local resident protests, saying that the council is "taking too long to make a decision".
? The misconduct hearing for Bristol police officer Jedd Perry has begun, in which he is accused of an "unprovoked" attack at the Green House oub in August 2021 while off duty. He punched a man who he said had "assaulted" one of his female colleagues, which he was trying to dance with her, but CCTV did not corroborate his claims. He is also separately accused of making a "discriminatory comment" to another officer.
? Six of the top twenty postcode districts for house sales are in Bristol, according to data company PropCast. The Telegraph reported that BS7 was the top of the list, ranking first place for buyer demand, and later came BS15 in sixth place, BS30 in seventh place, BS6 in tenth place, BS5 in thirteenth place and BS3 in fifteenth place.
? Two men have been arrested on suspicion of "possessing a firearm with intent to cause fear of violence and kidnap" this week after three properties in Bristol were raided by police. Properties on North Street, Exmouth Road in Knowle West and Hanover Street in Redfield were raided on Wednesday morning, and police say a number of weapons were recovered.
? The Narroways Local Nature Reserve, known locally as 'the Mound', will be closed for this year's bonfire night. Volunteers who look after the area say that last year's celebration got "out of control", when 1,500 people took to the Mound to celebrate, ending in fireworks being let off into the crowd and taxis jamming up the residential streets around the area.
? A long-term operator is being sought by the West of England Combined Authority for e-scooters in Bristol from 2023. Voi is the company that has been running the city's e-scooter pilot since October 2020, but there could be multiple operators in future.
? A dedicated training programme for health workers caring for patients with learning disabilities and autism has been launched in response to the 2016 death of Bristol teenager Oliver McGowan. Despite warnings from his family, he was given antipsychotic medication unsuitable for him, leading to his death. His mother Paula McGowan OBE, who campaigned for years to launch the programme, said "I have been humbled to observe all health and care colleagues working collaboratively to strive for this change."
Solutions and Successes ?
?‍♂️ An e-petition from the Bristol Cycling Campaign calling for action on safer cycling has exceeded the council's threshold level of 3,500 signatures. The topic will be brought to a full council meeting for debate on the 8 November.
? The residents of Dove Street in Stokes Croft have opened their community garden. The garden was started by residents via a WhatsApp group started during lockdown, and was realised through funding from Bristol City Council that it raised from its Community Infrastructure Levy on developers.
? Bristol's Centre for Sustainable Energy (CSE) is launching The Share the Warmth Appeal, a new appeal to support people struggling with high energy bills and cold homes. Demand for support via CSE's advice line has increased four-fold, and any donations will be used to support the phone line and anywhere else most needed to help those in fuel poverty.
---
This Week in Bristol: Thousands of Bristol Cable readers get this essential digest of local news sent to them every week. Sign up to join them and receive in-depth reporting and analysis that cuts through the noise of daily news.