'We see it as a warning': Barton Hill's Muslim community on impact of pig's head hate crime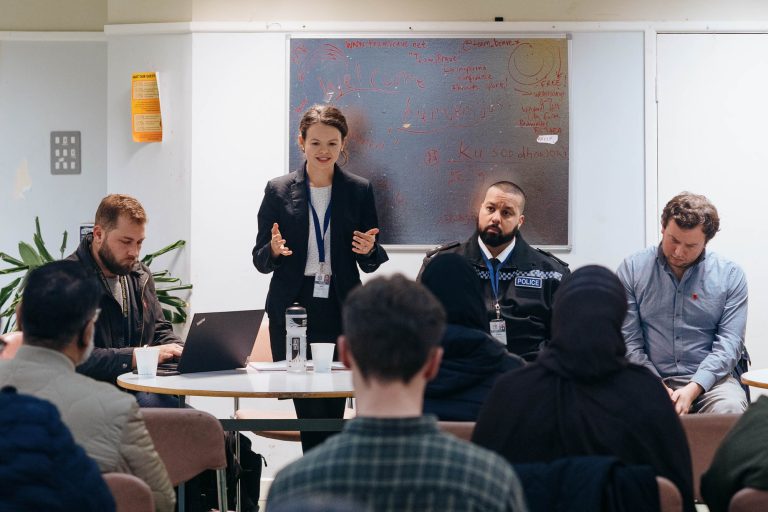 *Names changed to protect identities
In the early hours of 6 November, residents of Eccleston House in Barton Hill made a horrifying discovery. As worshippers made their way to morning prayers at the nearby Tawfiq Mosque, they found a pig's head had been dumped on a wall outside the tower block.
Avon and Somerset Police are treating the incident, which has deeply unsettled local residents, particularly its Muslim Community, as a hate crime. The local neighbourhood police unit says it's confident it will identify whoever placed the pig's head there, but the investigation remains ongoing.
"We saw that as a warning," says Hafza*, who lives in Harwood House, which is near Eccleston, on Church Street. "Whoever put it there was saying, 'this is your first warning. Next time maybe your head's off.'"
The Cable has spoken to local residents about how the latest incident has triggered memories previous anti-Muslim hate crimes in the local area, and their concerns around reporting these to the police.
'Racist and hate-motivated'
I'm sat with Ruqayya* at the Barton Hill Settlement along with half a dozen Somali women. Aromas of cardamom-scented rice and sweet tea fill the community centre café-play area where the women have come following Friday prayers.
Ruqayya, who lives in a tower block in the area, tells me about some of the hate speech she's been subjected to recently. "My neighbours shout racist slurs at me," she says. "Most of it's being called black. Sometimes it's things like, 'You're a refugee. Go back to your country'."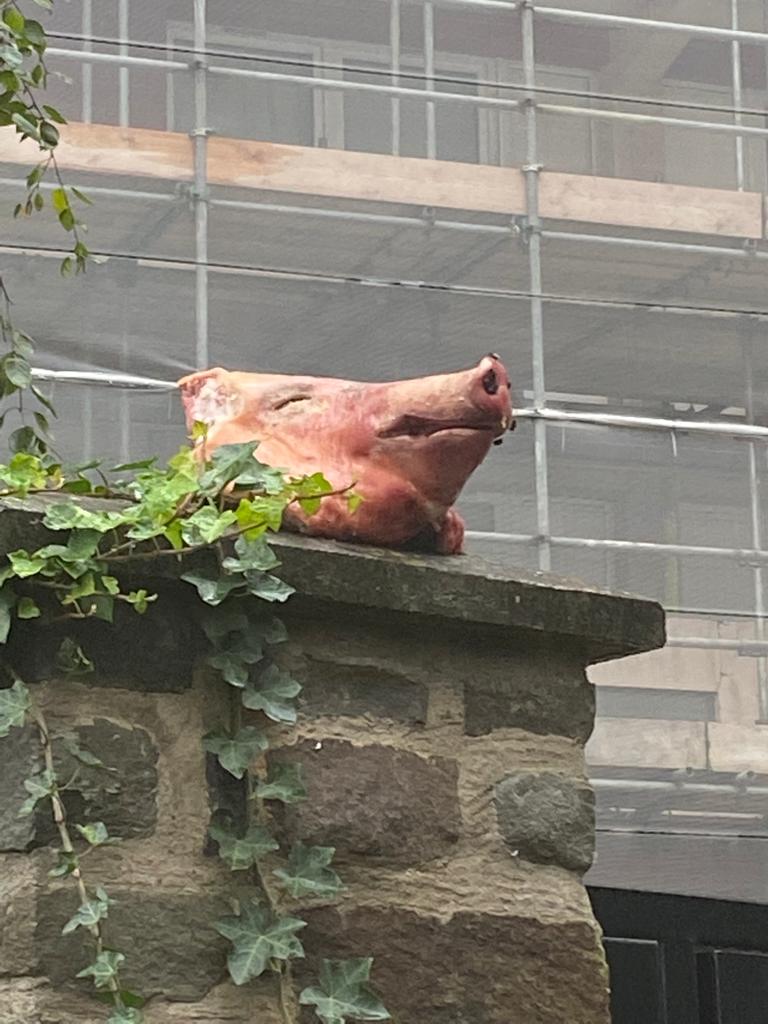 Ruqayya doesn't speak much English, so her children have to translate the slurs for her. "They explain to me what they say to me, which is heartbreaking," she says.
The same neighbours set their dogs on her, she tells me. "One time, the dogs chased my daughter and the owner just stopped and didn't do anything. He just stood by, watching. I try to protect my child and the owner says I'm hurting their dog.
"They know I'm just trying to defend my child. But I can't express myself so I'm not getting a chance to justify or explain protecting them."
Eccleston House residents previously told the Cable the incident triggered memories of hate crimes among residents of east Bristol's tower blocks.
Ali, who lives in Eccleston House, told the Cable a man had knocked on his door wielding a knife. "He said 'What are you doing here'… He told me to go back to where I came," Ali said. He said the incident was never properly followed up by officials.
About a year ago, signs began appearing on nearby Church Road reading: 'Mohammed won't get you to heaven'.
"We recorded that as a hate incident rather than a hate crime because people could just as well say, 'Jesus won't get you to heaven'," Bristol East Neighbourhood Chief Inspector Deepak Kenth explains. "It's not a criminal offence, but where the signs had been placed was strategic."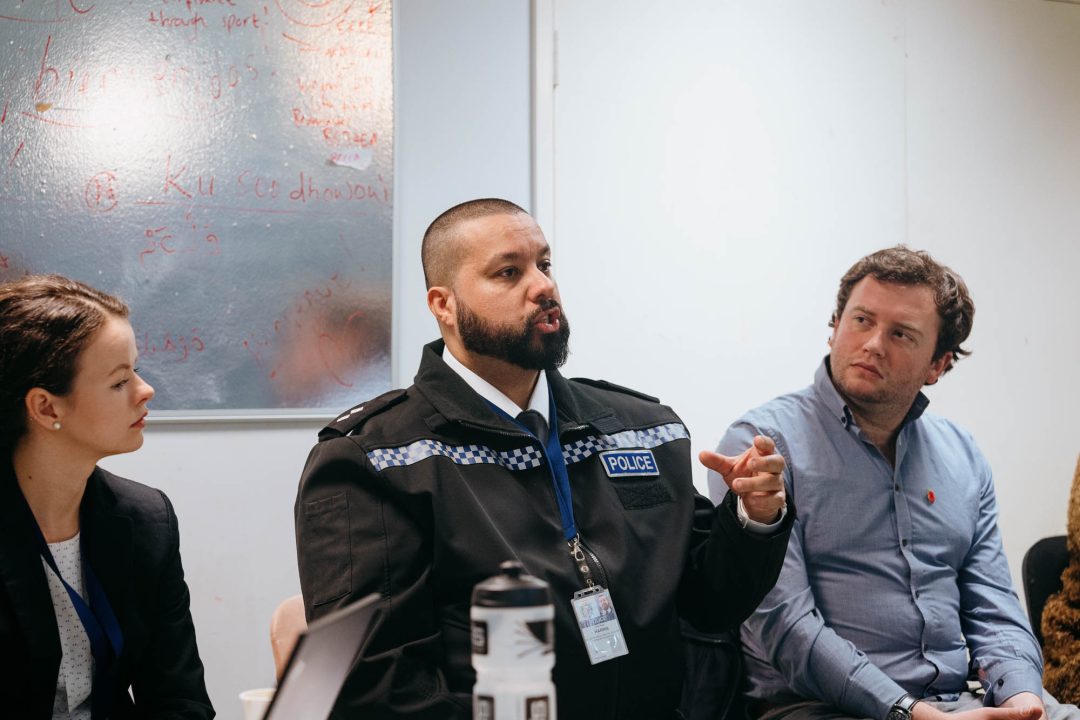 A hate crime is any criminal offence motivated by hostility towards someone based on their race, religion, disability, sexual orientation or transgender identity. A hate incident is any act motivated by this kind of hostility but that isn't a criminal offence.
According to the Crown Prosecution Service's website the victim, police or "any other person" only have to perceive an act to be motivated by hostility for it to be called a hate crime.
"We took the signs down and did a full investigation," Kenth says. "We identified the group who had put them up, which was a Christian group from a local church. We couldn't prosecute them, but they were interviewed under caution."
But anti-Muslim hate speech in east Bristol has constituted hate crimes. In September 2021, the police began investigating a suspected hate crime after reports of local residents suffering racially aggravated verbal abuse at St George Park.
"We became aware one day that a group of Somali families enjoying the park had comments directed towards them which were believed to be racist and hate-motivated," Kenth recalls. "We arrested two people and interviewed them. One of them received a police caution."
Since 2020, east Bristol has seen almost half (43%) of the city's anti-Muslim hate crimes. Avon and Somerset Police recorded 45 such hate crimes in its Bristol East local policing area between 2020 and 2022 so far, while it recorded 31 in Bristol North and Central and 28 in Bristol South.
"My kids don't like going outdoors because of these incidents. I try to get the kids indoors as much as possible," says Ruqayya.
"That's not too much of an issue in winter, but we'll suffer in the summer," she adds. "I want them to play outside. I really dislike living there and I wish I could live somewhere that was different from here."
'There is hate there'
Around 40 residents of Eccleston House, other tower blocks and members of the wider community have gathered at Barton Hill Settlement on 10 November, several days after the pig's head emerged outside Eccleston House.
Residents listened to police officers provide updates on two investigations – one into the cause of a fire at the tower block on 20 October, and the other into who left the pig's head on the wall – while council officials report on what actions they're taking to improve fire safety in tower blocks.
It quickly becomes clear the pig's head has rekindled concerns among residents gathered about hate crimes not just in east Bristol, but across the city.
One person representing Bristol Jamia Mosque in Totterdown reminded those present at the meeting about an anti-Muslim hate crime in which four people threw bacon sandwiches at the door of the his mosque in 2016 before tying a St George's Flag to its railings with the words 'No Mosque'.
Four people were sentenced that year at Bristol Crown Court for the attack: Kevin Crehan, 34, from Springleaze in Knowle was jailed for twelve months; Mark Bennett, 48, of Spruce Way in Patchway, for nine months; while Alison Bennett, 46, also of Spruce Way in Patchway, and Angelina Swales, 32, of West Town Avenue in Brislington, were given suspended sentences.
Four people were sentenced that year at Bristol Crown Court for the attack: Mark Bennett, 54, of Spruce Way in Patchway, was jailed for nine months. Alison Bennett, 52, also of Spruce Way in Patchway, and Angelina Swales, 38, of West Town Avenue in Brislington, were given suspended sentences. Kevin Crehan, 35, from Springleaze in Knowle, was jailed for 12 months. He died in prison.
They were all also given a restraining order preventing them from going within 100 metres of a mosque anywhere in England or Wales for the next 10 years.
"Luckily with all the investigation process, people were brought to justice," the man told the group. "That gives you reassurance. But what I learnt was that there's a network of people. There is hate there – real hate. It's nothing new when something like this happens.
"Moving forward the question is, should other mosques worry about this incident or do you feel it is isolated at the moment?"
Avon and Somerset Police said they saw the pig's head as an isolated event because they hadn't had reports of other incidents.
'Nothing happens'
Chief Inspector Kenth is well aware of the force's need to maintain the confidence of east Bristol's minority communities. "Relationship building has to be done in the good times, not when something major happens," he says. "Engagement is the glue that holds British policing together."
Kenth, who leads around 70 police officers tasked with much of the community engagement work in Bristol East, says his neighbourhood policing team based at Trinity Road Police Station try to deal with hate crimes at the source.
His neighbourhood officers take part in monthly cultural awareness workshops which involves visiting various places of worship including mosques, synagogues, churches, temples and gurdwaras.
"The next time an officer deals with a victim from a particular community that workshop experience could be an icebreaker to say, 'oh, well do you pray at that mosque? I went there. I understand I've got to cover my head.'"
Kenth believes that the force has built "really good relationships with communities" across Bristol East, "especially our Somali communities and our Muslim communities."
It's clear from talking to local residents they feel the police are present and attentive – some know officers by name and speak fondly of them – but feel their service can be reactive at best and toothless at worst.
"The police will come when you call them," Hafza from Harwood House tells me. "They will interview you, do notes and notes and then nothing happens after. There's issues happening which need to be solved quickly. But they do not carry on. We're stuck in the middle."
Ruqayya fears that without confidence in police people will be put off from reporting incidents. "If I complain about my neighbours setting their dogs on my kids, the police drive off, I'm left with the neighbours and then they're like: 'She called the police on us.' What could happen to somebody that time at night, you know? It's not safe to report it."
But Kenth believes the police's engagement work will pay off for Eccleston House residents. "We're running reassurance patrols and community meetings, we're speaking to councillors, being part of those meetings and the investigation is still progressing. I am confident that we will identify the person who is responsible."
Avon and Somerset Police is asking anyone with information regarding the pig's head incident to call them on 101, quoting this reference number: 5222267142. No arrests have been made.