Cable reporting inspires action on rogue landlord database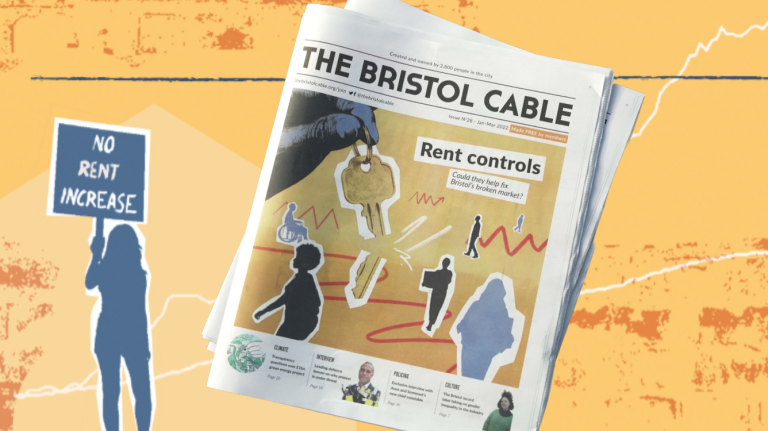 Bristol councillors have today passed a joint Labour-Green motion aimed at levelling the playing field in the private rented sector.
As well as resolving to ask the government for new powers to introduce rent controls, which is likely to be the recommendation of the city's Living Rent Commission, the council has now formally committed to a raft of other measures to tackle the "increased power imbalance between tenants and landlords".
We're pleased to be able to say that the Cable has played a role in this process. One of the motion's recommendations is to introduce a public database of enforcement notices given to landlords who break the rules, if the government doesn't bring in a national landlord register.
It was a year ago that we reported on London's Rogue Landlord and Agent Checker and asked if it could make a difference in Bristol's rental market. A database would mean greater transparency when landlords have been prosecuted for breaking the law, allowing tenants to see if their current or prospective landlord has been up to no good.
Green councillor Tom Hathway, who brought the motion with council housing chief Tom Renhard, acknowledged our reporting had inspired thought around whether London's landlord checker could work in Bristol.
"The Cable highlighted the success of a rogue landlord database in London, and actions in the motion now include reviewing enforcement policy and maintaining a public database of enforcement against rogue landlords in Bristol if the government's proposed landlord portal doesn't materialise."
Also included in the motion were proposals aimed at addressing a number of high-profile issues facing renters, such as affordability, living conditions and law-breaking by landlords. Examples are a data-driven 'living rent index' that would show what affordable pricing for rentals should look like, a crackdown on criminal letting agents who do not observe the agency fees ban, and efforts to end the phenomenon of 'bidding wars' on rental properties.
The motion is a significant step in the right direction for addressing Bristol's housing crisis, a long-standing problem which has grown sharply during the pandemic and the cost of living crisis.
The Cable has been reporting on the city's housing crisis since our first edition, and in 2022 it was our second most reported topic. You can find all our reporting on housing here.
The Cable is able to make this kind of impact for Bristolians, by dedicating time to local investigative journalism and exploring solutions to our biggest issues, because of the support of our members.
We are different: a small team of local journalists committed to public interest news and community building, with a business model that doesn't rely on clickbait, pop ups, or selling your private data.
The Cable creates journalism worth supporting. Become a member today.
Independent. Investigative. Indispensable.
The Cable is Bristol's independent, investigative newsroom. Owned and led by 2,500 members, we produce award-winning journalism that digs deep into what's happening in Bristol. Investigative journalism strengthens democracy – it's a necessity, not a luxury.
As a democratic members co-op, democracy is built into everything we do. We're 100% owned by thousands of Bristol members.
If we can triple our membership, this funding from the people of Bristol would make the Cable completely sustainable.
Join the Cable today