Council's SEND social media spying inquiry facing further delays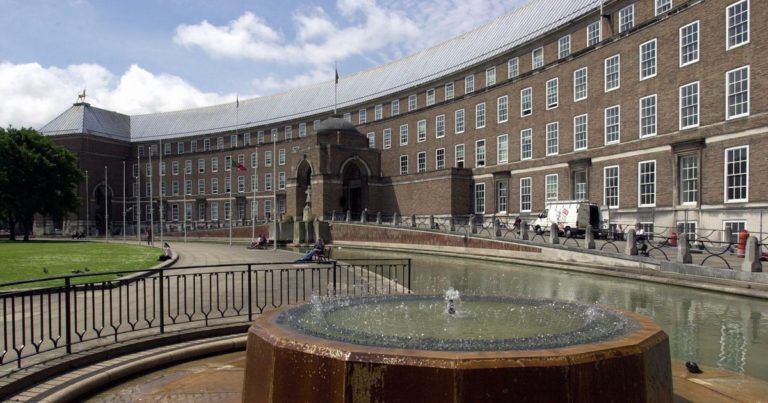 An inquiry into Bristol City Council 'spying' on the social media of parents with disabled children, which has been on hold for months, is facing further delays as the council waits on the results of a largely unrelated Ofsted inspection.
Last year leaked emails emerged showing council staff had monitored the social media of two mothers of children with special educational needs and disability (SEND). An internal report found there was "no systematic monitoring", but was slammed as a 'whitewash' by parents.
In October 2022 a majority of councillors voted to call on the mayor to set up an independent inquiry into council staff collecting a dossier of critical social media posts, including cross-referencing anonymous Twitter accounts with Facebook wedding photos. But three months later, no inquiry has begun and parents are still waiting to find out exactly why they were monitored.
Council bosses now say they are waiting on the result of an inspection of children's social care, before any independent inquiry will go ahead, with new details promised in February. Ofsted, which found children's social care to 'require improvement' when inspectors last visited in 2018, typically takes between one and two months to issue its judgment after a visit.
'No further action until Ofsted has finished'
During a cabinet meeting on 24 January councillors heard an update on Ofsted's separate inspection of SEND services, which was published in late November last year. This found the council was making sufficient progress on four out of five crucial improvement targets around SEND provision in Bristol.
Despite those improvements, inspectors also said there was "not sufficient progress" on the "fractured" relationship between the council, parents and carers, which the social media row has exacerbated.
Liberal Democrat councillor Tim Kent, chair of the people scrutiny commission, said at this week's meeting: "Nowhere does the [update] mention the SEND social media monitoring, nor the external investigation. Please could you provide us with an update on the investigation called for by the people scrutiny commission and the full council?"
Nothing will happen until Ofsted inspectors have completed their latest inspection, according to Labour councillor Asher Craig, the cabinet member for education. The council's children's social care department, which Ofsted is inspecting this month, is responsible for early help and child protection services, as well as fostering and children in residential care.
Craig did though promise a fresh update on the SEND inquiry early next month.
"The mayor had already agreed that he would consider an external investigation on the social media monitoring," Craig said. "However, we've decided to take no further action until we've seen the outcome of our Ofsted inspection [into children's services].
'Major impact on fractured SEND relationships'
Craig added that the council is "delighted" by the progress made against four of the five targets for SEND services.
"The inspectors were made aware of and considered evidence regarding the fractured relationships during the inspection, and were content that we will go forward with the parent carer arrangements already announced and which continue to progress well," Craig said.
She was referring to a new system that has been set up since relations between the council and Bristol Parent Carer Forum (BPCF), a representative 'umbrella' group, broke down – in large part of the social media use the council is alleged to have spied on. The council is now dealing instead with a 'community' of smaller groups, which BPCF has said does not deliver partnership working on as equal a footing as the previous arrangements.
"The [SEND] inspectors were also made aware of the social media concerns, and they did not comment on it," Craig said.
Kent pressed for further details of why the council is waiting for the outcome of the children's social care inspection before setting up an inquiry into the social media monitoring. But he was criticised by the mayor Marvin Rees for the wording he used.
"We have here the results of the SEND inspection – I'm very confused about which inspection you're waiting for to begin the investigation," Kent said. "We have now waited several months for this. Can you confirm exactly when an investigation into the behaviour by the council is brought forward? Clearly that's a major impact on the fractured relationship between parents and this local authority."
In response Rees accused Kent of "[throwing] around hyperbolic descriptions as a matter of course, to try and buff up the conversation in this area with 'subterfuge' and 'confusion' – when often what we're doing is working out complex situations".
He added: "I think it helps the quality of debate when we don't do the kind of full council bingo here with whatever kind of words we can."
The mayor previously criticised another councillor, Geoff Gollop, who called for the independent inquiry in October, as "one of the most disappointing councillors I've got to know".