MPs recommend government funding to 'revive' local journalism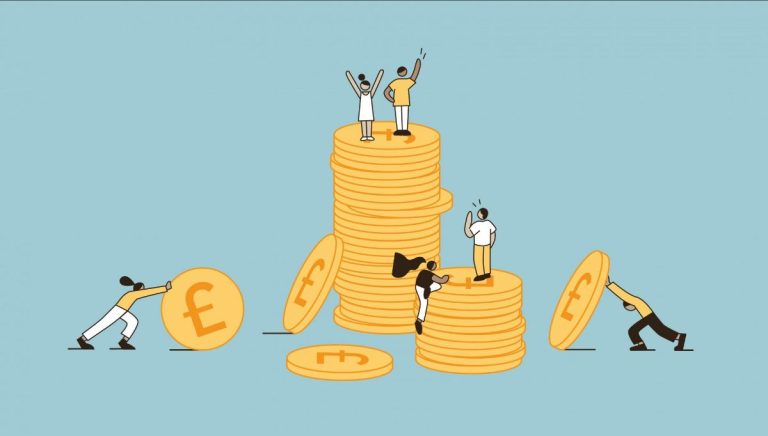 Since 2014, the Cable's central mission has been to build a new model for local journalism, and ultimately help to counter the ongoing decline of local news in the UK. Not only were we founded to provide crucial public interest journalism for Bristol that supports democracy and provides readers with vital information, but our approach to membership and democracy also addresses the need to provide and fund news differently.
Today, a group of MPs have released a report acknowledging the specific struggles and needs of local journalism teams, and recommending that the government do more to avoid the sector collapsing even further.
The Department for Culture, Media and Sport's (DCMS) 'Sustainability of local journalism' inquiry report includes evidence from the Cable, using us as a case study for innovative local news, and provides a raft of recommendations for how the government can better support local journalism.
Research shows that local journalism has taken the brunt of the traditional business model's decline, with print advertising and sales collapsing, leading some areas of the UK to become news deserts, impacting on democratic participation, community cohesion, and the spread of misinformation.
In May 2022, Cable co-founder Adam Cantwell-Corn was invited to the House of Commons to give evidence to the inquiry, updating the select committee on the Cable's successes and vulnerabilities and providing crucial insight into how difficult it is to produce quality public interest journalism in the precarious times of the 2020s.
But the report states clearly that, provided the government acts strategically, there is hope for the sector's sustainability:
"Despite the collapse in revenues and challenges for surviving titles, there are encouraging examples of innovation by local news publishers. The sector can be revived and have a sustainable future with the right support."
The report recognises the Cable as an example of a paper that is "explicitly seeking to reverse the decline in local news provision" in our community. Even though the Cable is "often viewed as a frontrunner within the sector in terms of innovation, quality, and turnover", the report acknowledged Adam's assurance that it remains "extremely vulnerable".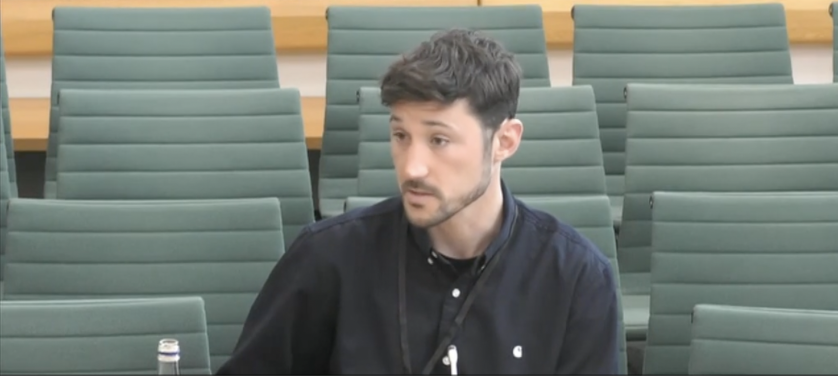 We've had huge success in building our membership, but slowly: in a city of half a million people, we have around 2,600 members, and many locals still haven't heard of us. With the cost of living crisis, convincing members to keep their subscriptions, and strangers to start new ones, is harder than ever.
Adam now works in campaigns and policy on democratising data and AI. We reached out to him to get his response to the report:
"There's too often been a sense of inevitability about the collapse into a corporate and big tech dominated model of fast food journalism: cheap, kind of dirty and not very good for us. This report, and the many great contributors in the sector, push back on this to say that there is an alternative.
"This alternative needs action at government, sector and community levels to address the problem head on. It's good to see the committee reflect back the calls for long term and substantial change that supports a next generation of public interest media. The truth is, however, that we have known this for some time, and we need to start moving forward before more damage is done. We are what we read, so let's create the conditions for a healthy and quality media ecosystem."
The whole Cable team is relieved and grateful to see the MPs of the DCMS committee take seriously the issues we are facing, especially as we travel with our readers through a cost of living crisis.
They call on the government to implement several common sense measures to support our vital and struggling sector, including:
Building long term support for, rather than making short term interventions in, the local journalism sector;
An audit of public money that supports local news, and an analysis of whether this could be distributed more fairly between large traditional media and independent new media organisations;
Recognition of public interest journalism (PIJ) as deserving of philanthropic funding, either by making PIJ a charitable object or by expanding existing schemes such as Gift Aid to non-charities;
Redressing the unbalanced relationship between Big Tech platforms, which now have a monopoly on the advertising revenue that used to sustain newsrooms, and local news publishers.
As we have said for years, a healthy, public interest journalism sector is crucial for a functioning democracy, and the committee has acknowledged this, reflecting in their report the importance, and precarity, of local journalism in this country.
This is an urgent situation, and it's crucial that the government now takes seriously the committee's several recommendations, prioritising financial and structural support for local journalism in the next few years to avoid a worsening of the crisis of democracy.
We know that our journalism has a positive impact, but we're a small organisation with limited resources. If there was a public interest news fund to support organisations like the Bristol Cable, we could do so much more for the people of Bristol and beyond.
Against the collapse of quality news, for 8 years we've been pioneering a new model for local journalism here in Bristol. But we can't do it alone. We rely on the support of members. Be part of the future of local news that makes a difference, and become a member.
Already a member? Thank you for your support. Email your local MP and ask them to help implement the report's recommendations!