'Ordinary people do extraordinary things': exploring Caribbean history with director Tony T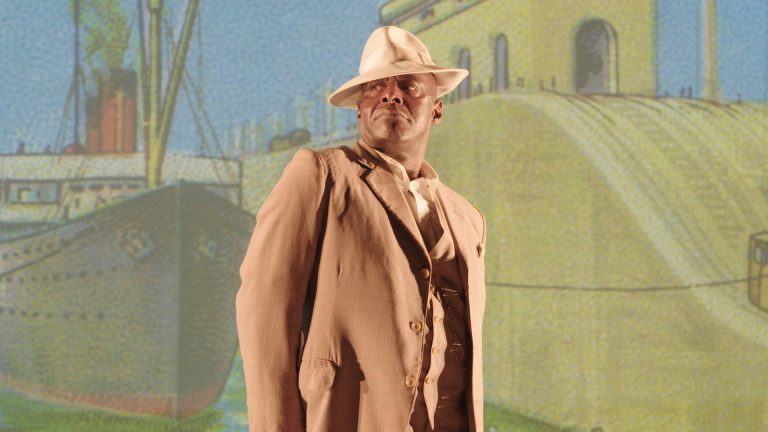 Stories have always been an integral part of Tony Thompson's life, ever since the days when his dad used to cut his hair as a child: "He was a shit barber, but a fantastic storyteller… he would tell me stories as a way to keep me quiet."
Tony – also known as Tony T – has always been fascinated by the power of storytelling. It's shaped his entire outlook as a producer of historical documentaries, installations and educational resources.
He's in his living room in London and we're chatting over Zoom about the origins of his latest work – a video installation called Turning Point, currently showing at Bristol Museum and Art Gallery.
Set in Jamaica and Barbados in 1920, Turning Point is based around "four drama shorts that use the notion of a turning point, from a personal point of view", explains Tony. All the characters deal with some kind of rupture in their lives, such as returning from war or facing the repercussions of defying gender expectations.
"The stories they tell and the testifying that they do – they connect in an easy and accessible way with four main themes: self-esteem, confronting sexual exploitation, gender identity, and colourism and class rivalry," says Tony.
Tony designed the installation by mixing working-class Caribbean history, wry humour and immersive sound design to examine the changing political sensibilities and social norms that emerged in the wake of the two major geopolitical events.
These were the construction of the Panama Canal, which offered lucrative employment opportunities to thousands of Caribbean migrant workers in the early 1900s, and the outbreak of the First World War, from which a restless population of veterans returned, questioning deeply entrenched colonial attitudes.
Growing up in east London to parents from Barbados and Grenada, Tony combined his interests in multimedia and history to create Sweet Patootie, a production company focused on arts, education and heritage which he founded with his partner Rebecca Goldstone in 1996 and where he's still an artistic director.
With the company's installation Turning Point on its first leg of a tour of selected cities across the UK, he tells the Cable why exploring untold aspects of history is so important, how storytelling shaped his experiences during childhood, and what role Bristol played in his research process.
The common currency of storytelling
"We wanted to make the first public engagement resonate with UK locations that were strongly [linked to Britain's colonial history] hence Bristol, London and Liverpool," says Tony.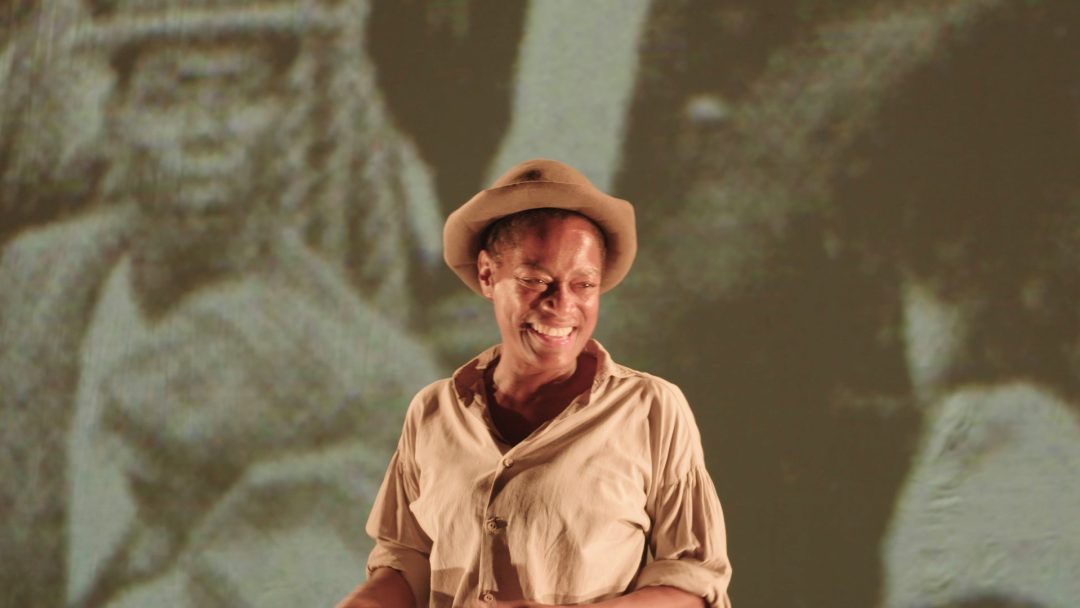 Tracing how his interest in colonialism and history intersected with his own personal trajectory, he goes on to explain how storytelling offered a measure of protection against the endemic racism he faced at school. "Everywhere in my East End," he says, "storytelling was common currency. If you could tell a story, you could at least get in on the fringes of [social groups], and you could certainly get dialogue with teachers."
Enthralled by history and comic books, a pivotal moment came when he was taken by his dad to the Imperial War Museum and became fascinated by the First World War. In contrast to what he was taught at school – that it was a conflict solely involving European combatants – he discovered that large numbers of Britain's soldiers, such as those in the West Indies Regiment, were in fact drawn from Caribbean colonies.
Later, Tony would come to understand the profound challenge that returning veterans would pose to the colonial order: "People like Gilbert Grindle, who was the undersecretary of the Colonial Office, didn't want any substantial Black participation from the Caribbean in the First World War".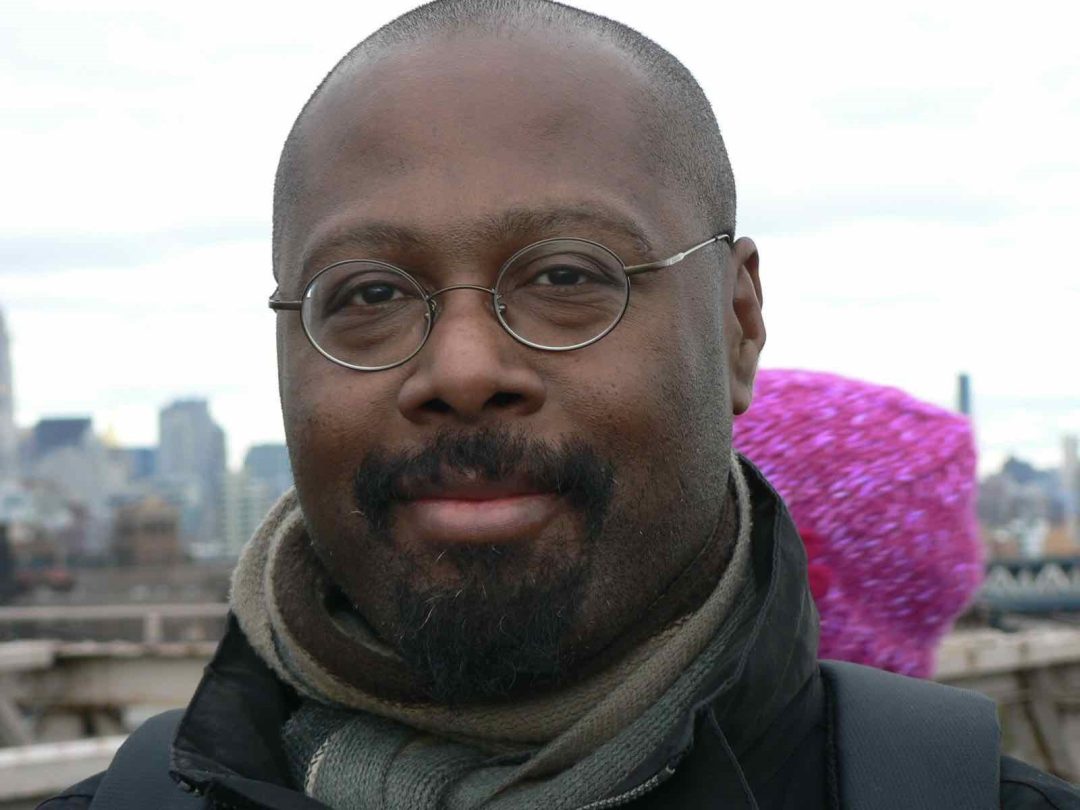 This was because colonial governors feared that returning Black soldiers who had fought alongside white soldiers would make claims towards greater autonomy, equality and self-rule. Which, it turns out, is precisely what began to happen.
Tony was drawn to this period of history after becoming politicised during the late 1970s and early 80s, a time of significant social and racial unrest in the UK. Following a time spent studying multimedia in Sheffield, when he developed an interest in photography and documentary filmmaking, he felt compelled to tell stories that were being neglected by the media and the education system. Stories that were to do with Black heritage or Black culture, "people just didn't value them", he says.
As Sweet Patootie, Tony and Rebecca spent years producing work for clients such as the BBC, Channel 4, and Liverpool's International Slavery Museum, underpinned by an emphasis on oral testimony and rigorous archival research. But it was the folk storytelling traditions of the Caribbean, and particularly the practice of 'liming' – hanging out with friends and sharing stories – that he looked to in order to build the characters that went into Turning Point.
Each of the four characters tells a different story about Caribbean life in the early 20th century. From a traumatised First World War veteran trying to make sense of his new life back in Jamaica, to a female agricultural worker who dresses as a man to access economic opportunities in Panama – each tale reflects wider social changes that were happening in the region at the time.
The Bristol connection
Bristol's connections with Caribbean history – and the trans-Atlantic slave trade – also played a significant role. Much of Tony's archival research was done over many years through the British Empire and Commonwealth Museum, which had been based at what is now the Engine Shed, next to Temple Meads train station, before it closed its doors to the public in 2008.
Prior to the museum opening, "stories about the British Empire were either squashed or really biased", says Tony. He then found himself with access to thousands of documents, photos, souvenirs, films and sound recordings. "They had much more than they knew what to do with. The deal was that you would enter into their catalogue and you could look in any of the boxes.
"We found jigsaw pieces in stills, film and documents that informed our understanding of the Panama Canal, the Black British Caribbean experience of World War One, and Black peoples of the Caribbean in the late 1800s and early 1900s."
He also drew on the resources of Bristol's Caribbean community, particularly when it came to recording Turning Point's background dialogue. "We got feedback from people connected with the Malcolm X Community Centre around Turning Point's themes, interpretation and use of humour", he says.
Staff from the centre also helped recruit community elders – one of whom was the mother of legendary Bristolian drum n bass producer Roni Size – whose voices were then recorded at the ACE sound studio in the Docklands Centre on Brigstocke Road. These voices were then used as background chatter and banter in response to the main characters' monologues, which – when listened to through the headphones provided – blend with field recordings and snippets of folk songs to create an immersive audio experience.
'Ordinary people doing extraordinary things'
While the 1920s setting might seem like the distant past, the installation's themes – such as finding self-worth against the backdrop of oppression, women's empowerment and confronting sexual exploitation – have plenty to offer contemporary audiences.
In the same way that the events of the early 20th century fundamentally altered the social, political and economic outlook of the Caribbean, similar events have taken place in Bristol – not least the toppling of the Colston statue in 2020, which arguably represented a similar historical watershed moment.
Stories such as these, when global events resonate deeply with ordinary people, are what animate Tony. Or as he puts it: "ordinary people doing extraordinary things, in extraordinary moments".