This week in Bristol: Fears for Bristol Central Library reignited despite council U-turn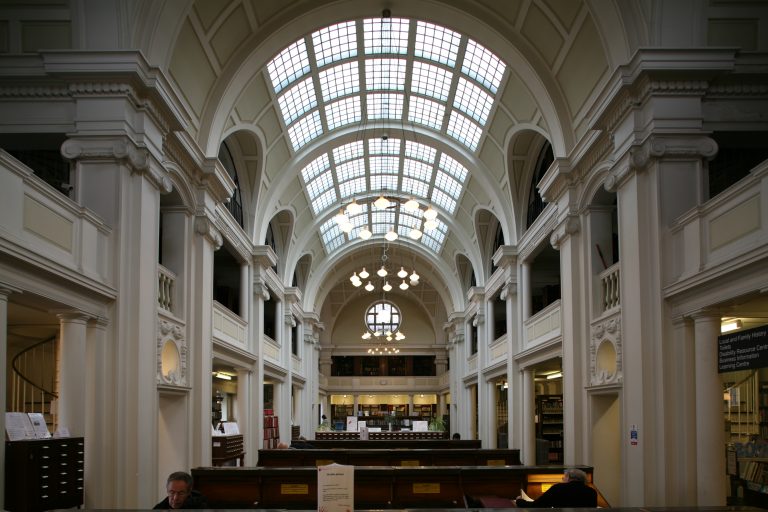 In the news this week, Bristol City Council has revived fears that the Central Library will be moved from its historic location despite an initial U-turn on cuts and relocation earlier this month.
The council is currently facing a multi-million pound funding gap in its 2023/24 budget, with a best-case scenario of £37 million to find, leading to the announcement of several unpopular cost cutting ideas late last year. Bristol mayor Marvin Rees initially said "everything" was on the table, including children's services and the library service budget.
During public consultations, library cuts – including the idea of moving the Central Library from its Grade-I listed building on College Green to Broadmead – were floated.
But after a public backlash, the ruling Labour council cabinet decided to backtrack. Councillor Ellie King, cabinet member for communities and public health, and Eileen Means, Labour candidate in the upcoming Hotwells and Harbourside by-election, released a statement saying: "We are pleased to confirm that updated budget plans going to cabinet for consideration later this month will keep Central Library in its current home."
But this week, councillor King told councillors that cuts and a potential relocation are only off the table this year, saying that the building is not fit for purpose if the library wants to hold money-making events. She added that the library should be seen as "a service, not a building".
King said the listed building has "huge building costs" which will "escalate", and that Broadmead would be "a better base for the city's main library because it had bus links from more diverse parts of the city". She called College Green "quite an exclusive shopping area that "attracts a certain cohort of people".
The Bristol Round-Up ?
? Bristol City Council has committed £97 million of investment to install long-awaited sprinklers in all 62 of its high-rise council flats. The council committed to spent £7 million installing the sprinkler systems in 2019 over 5 years, but late last year it was revealed that only one block had had sprinklers fitted since then.
? The NHS has launched 'virtual ward technology' for patients across Bristol, North Somerset and South Gloucestershire. The initiative is part of the NHS@Home service, designed to improve care while relieving pressures on local hospitals. Patients receive a tailor-made box of equipment including a pre-configured smartphone with a large font that is easier to read for those with poor vision, which allows digital monitoring of their condition by healthcare professionals.
? Plans by a council-owned developer to build 166 flats on Bristol Harbour could be scuppered due to the risk of flooding. The Environment Agency has objected to the development plans due to fears that the homes would be hazardous, and residents have written to the council complaining that building on the site at Baltic Wharf would displace trees, increasing the risk of flooding further.
? Accessible Transport 4 U, a not-for-profit minibus service for those with limited mobility, has been forced to shut down due to a 180% increase in its insurance bill. The organisation has confirmed it will be making redundancies and cease operations in February after 22 years.
? Police have announced an increased presence around Cabot Circus after a large group of children started fights in the shopping centre on Saturday. A teenage girl was beaten up and a man was knocked to the ground and kicked in the head by members of the group of "around 100" young people running around the centre together, according to eyewitnesses.
? Bristol is likely to get a new train station at 'North Filton', as part of the Brabazon and YTL Arena development. South Gloucestershire council has given planning permission for the station which is due to connect to the 'Henbury link' line, running from from Henbury to Temple Meads via another new station at Ashley Down.
✏️ The Hotwells and Cliftonwood Community Association has launched a petition to the council to develop the Jacobs Wells Baths into a community hub for the area. After the latest development plans for the site fell through, the group has taken the opportunity, which lacks community spaces, to lobby the council to work with them.
---
Solutions and Successes ?
? Local legend 'Big Jeff' Johns has announced his first return to performing since leaving hospital after he was injured in a house fire. Johns spent months recovering from serious burns at Southmead Hospital, and recently returned home. He will return to the stage with his band The Outlines on 2 Feb at the Louisiana, as part of Independent Venue Week.
?‍♂️ Work is due to start this year on two major walking and cycling upgrades in the city. A new cycle lane will join up the end of the Bath-Bristol cycle path to Castle Park and Baldwin Street, via a new section through Old Market. Also, the pedestrianised section of Cotham Hill, and the temporary bike lane on Park Row, will be made permanent.
---
This Week in Bristol: Thousands of Bristol Cable readers get this essential digest of local news sent to them every week. Sign up to join them and receive in-depth reporting and analysis that cuts through the noise of daily news.