This week in Bristol: Harbour dwellers face massive fee hikes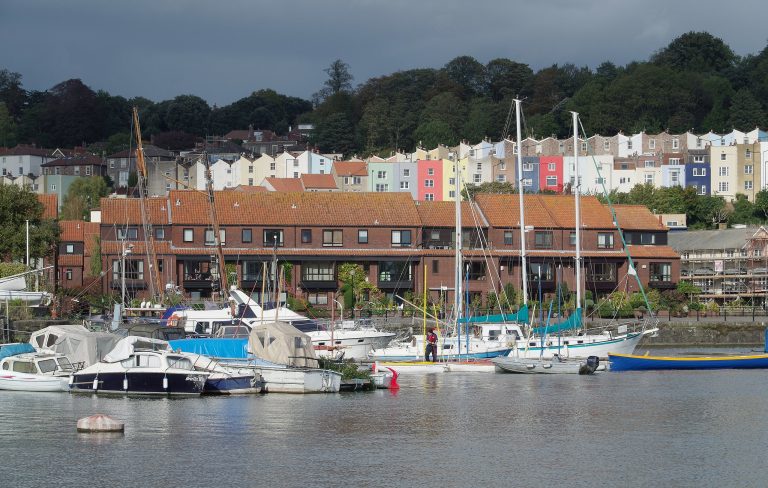 In the news this week, people with ferries and boat dwellers in Bristol Harbour are facing a huge hike in fees from April, and another next year.
Harbour master Tony Nichols claims the increase, for everything from mooring fees to lifting Redcliffe Bridge, were needed to upgrade facilities. But many of the increases are well above inflation, with several at least doubling.
Nichols said: "The current schedule of fees and charges applied are in some cases extremely low when benchmarked against other harbour authorities in the South West. To allow the harbour to become financially self-sufficient and invest in the future of the harbour, a review of fees and charges was required."
New fees are also being introduced: £100 for electric supply, and an annual mooring fee of £325 per metre (the length of the vessel). A 20p charge for ferry passengers will be introduced, and ferry operators will see their annual operating charges per boat double, from £503 to £1,000.
A petition launched by the Bristol Harbour Community claims the Harbour Review Board failed to conduct an impact assessment, resulting in a "total failure of the democratic process to ensure the protection of people's livelihoods, homes and families". It says the community has been trying to initiate a dialogue.
Green councillor Ani Stafford-Townsend spoke out about the process in their defence: "There has been no consultation, no engagement and no equalities impact assessment on what it means for those whose lives depend on the harbour."
The Harbour Review will be discussed at Bristol City Council's Cabinet meeting on Tuesday 24 January.
The Bristol round-up ?
? The Bristol Arena, originally planned for 2024, may not open until 2026. Andrew Billingham, the CEO of developer YTL, cited the pandemic and "challenges" in the construction industry as reasons for the delay of the long awaited venue, which will sit alongside the Brabazon development at the old Filton airfield.
? Maggie Telfer OBE, campaigner and founder of Bristol Drugs Project, has passed away at the age of 63. Telfer was well respected in the city for her charity work, which included launching the Drugs Project in 1986 and the first sub-Saharan needle exchange and treatment programme in Kenya.
⛔ Bristol South's MP Karin Smyth MP has called for immediate action by the government to stop the forced installation of prepayment meters. People who enter into debt with energy companies are forced by the company to have them installed to stop them going further into energy debt, but then can't afford to top-up. Data from Citizens Advice says 3.2 million people in the UK ran out of credit on their meters last year.
✊ Climate activists in Bristol have replaced billboard ads for cars with spoof versions, as part of an international protest against car adverts. Billboards in Easton and St Werburghs were targeted by the activist group Brandalism, who called for Bristol City Council to cut air pollution by restricting car adverts, something recently enacted by other councils, such as Cambridgeshire and North Somerset.
? An award-winning, 150-year-old primary school is due to close despite a 1,700 strong petition to keep it open. St Barnabus Primary School in Montpelier received less funding due to declining pupil numbers, with only 70 enrolled at the 300-capacity school. Parents say it's unclear whether there will be enough places at nearby schools, particularly with satisfactory special needs provision.
? UWE says it could be faced with an energy bill of £18 million in the next academic year, a rise of more than double from its current £6.5 million bill. Vice Chancellor Steve West has promised costs won't be passed on to students, and that the University is focused on becoming "net zero".
? After a bus fire outside Temple Meads station this week, Avon and Somerset police are investigating the incident as 'arson with intent to endanger life'. The fire engulfed the back of the top deck of a number 73 bus around 10am on Tuesday 17 January, but no casualties were reported. Police are appealing for any witnesses, particularly with video that could assist the investigation, to contact 101, quoting reference 5223012585.
⚖️ Covert CCTV cameras installed by Cotham School at their Stoke Lodge Playing Fields have been deemed "unlawful" by the Information Commissioner's Office. The cameras were installed in a junction box after criminal damage to the property, but the ICO says they breach data protection rules and the school must switch them off immediately.
---
Solutions and Successes ?
? Filwood Broadway has been announced as one of the recipients of the government's £2.1bn levelling-up fund. £14.5 million will be used for 'community spaces' in Filwood Broadway. This comes after criticism from local campaigners who had been trying to save the old cinema from being turned into housing.
? A £1 drug, first used at Bristol's St Michael's Hospital, is preventing hundreds of cases of cerebral palsy. Mothers of premature babies are being given magnesium sulphate after research showed its efficacy in prevention. 85% of eligible women receive the drug across the NHS, after Elly Salisbury was the first woman to receive the treatment at the Kingsdown maternity ward in 2013.
? Council chiefs have approved more funding for Liveable Neighbourhood projects across Bristol. Princess Victoria Street, Rosemary Lane, Denmark Street and Overton Road, could see various changes such as pedestrianisation, creation of community green spaces, tree planting and additional cycle parking. The plans will soon be put to public consultation.
---
This Week in Bristol: Thousands of Bristol Cable readers get this essential digest of local news sent to them every week. Sign up to join them and receive in-depth reporting and analysis that cuts through the noise of daily news.