Council budget passes with opposition amendments but councillors clash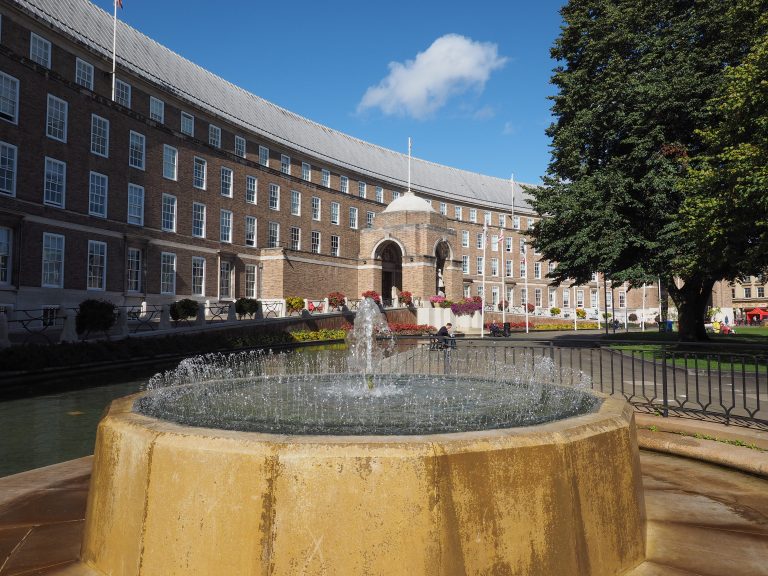 Residents in Bristol face a 4.99% rise in council tax and a massive hike in garden waste collection fees after Labour councillors voted through the annual council budget, with the Green majority group abstaining.
Controversial proposed pay-and-display charges will be introduced at 10 district car parks that are currently free, despite fears about the impact on high streets.
But four notable changes to Labour mayor Marvin Rees's spending plans, put forward by opposition groups, were agreed.
Both of the Greens' budget amendments were approved. These were to develop plans for a liveable neighbourhood in BS3, south Bristol – the city's second – and allocating £4million of unspent money from developer contributions for improvements to parks and streets to help them cope with the city's growth.
A Lib Dem request was approved to slash £184,000 from legal defences of SEND tribunals and employ more caseworkers to resolve disputes before they get that far and to speed up assessments for children with special needs. The state of Bristol's SEND services has been a longstanding problem for the council, with Ofsted and the Care Quality Commission (CQC) finding improvements during an inspection in autumn 2022 – despite trust between parents and the authority being an ongoing concern.
Meanwhile Knowle Community Party (KCP) got assurance that £57,000 from the sale of Salcombe Road Recreation Ground seven years ago would go towards improvements in Redcatch Park, a pledge apparently made 13 years ago that never materialised.
'We needed investment'
At the end of a five-and-a-half-hour meeting on Tuesday 21 February, only the Labour group voted to pass the council budget.
But that was enough to get it over the line because the Greens, who have the most members in the chamber, and the Lib Dems abstained, while the Conservatives and KCP voted against.
Former Green group leader Heather Mack, a Lockleaze councillor, told the full council meeting: "This budget is flawed, full of unrealistic savings and it's a result of not just inadequate funding from the Tory government but also the costly mistakes of this [Labour] administration – Bristol Energy and the Beacon to name a few.
"We needed investment in the social and environmental capital of the city years ago, such as seriously trying to improve our transport system and green spaces," Mack said. "But the administration has always been too concerned about keeping money in the bank, even while the government is telling us to spend reserves during this high-inflation period.
The Green councillor added that she found it "exasperating" that only 2% of the capital budget was being spent on projects with the primary purpose of decarbonising the city, while the budget "proposes cutting money from the climate action team and cutting social workers".
Conservative group leader Mark Weston, appealing to other parties to vote against the budget, said: "Abstention and letting this budget go through lets in the parking charges that will be catastrophic to communities, it lets in the recycling and DIY waste charges.
"If you let that go through, I guarantee we are going to spend more clearing up the fly-tipping – that gets baked in on today's budget," added Weston, a councillor for Henbury and Brentry. "It's a bad budget."
Meanwhile the Lib Dems' Sarah Classick said: "We know this budget has been very challenging – year on year, councils are being asked to do more with less and there is very little wriggle room.
"We are pleased that some fantastic amendments have got through, including our SEND amendment, however, some of our red lines have not got through, including saving bus services and scrapping waste charges," she added.
'A perilous time'
Even though councillors overwhelmingly voted in favour of four of the opposition parties' amendments, it was then up to the mayor whether or not to accept them and put the new set of proposals to the vote, which he did.
Mr Rees said passing the council budget was a "considerable achievement".
He said: "This is a perilous time for local government as we all see our costs spiralling, demand on services growing and support from Westminster shrinking.
"Against the backdrop of record levels of inflation, the lingering impact of the covid pandemic, shortages of materials and labour due largely to Brexit and a national cost-of-living crisis, we have dug deep to deliver the seventh balanced budget of this administration that maintains our commitment to the services people want most.
"We've protected libraries, children's centres and parks.
"We're supporting vulnerable people by safeguarding our council tax reduction scheme and local crisis prevention fund for the life of this administration.
"While the news headlines will focus on the cost of these decisions and the price we are all having to pay for the consequences of poor policy decisions at a national level, this budget contains plenty of hope for the future.
"Our capital programme sets aside over £450million over the coming four years to invest in building much needed new homes for the city – that includes £1million to support community-led schemes.
"There's a further £35million being invested in SEN provision for disabled children and their families, over £8million to invest in our city's leisure centres and £4million to spend on community improvements."
The opposition amendments that were rejected by full council included the Tories' bid to scrap new waste charges and parking fees, the Lib Dems' attempt to keep two doomed bus services running for a year and KCP's request for financial help for Jubilee Pool.