This week in Bristol: Airport expansion granted by High Court – but campaigners vow to fight on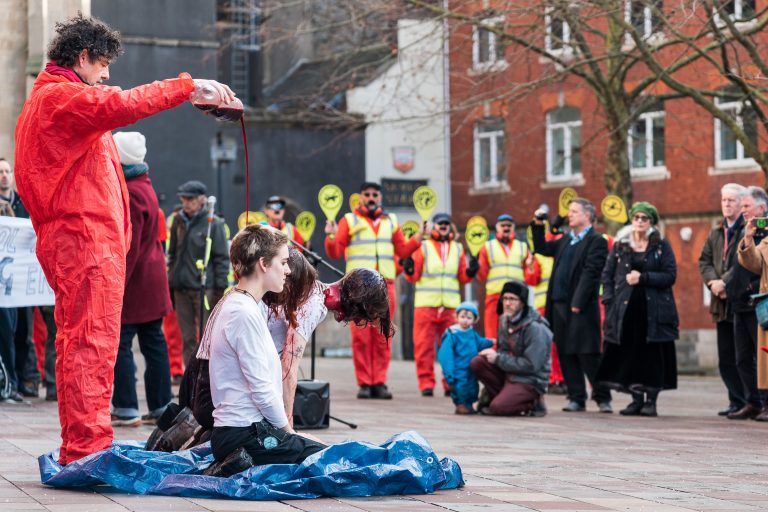 In the news this week, campaigners fighting against Bristol Airport's expansion plans might have lost their appeal in the High Court – but they're not giving up.
"This is not the end of this long, difficult and winding road," Stephen Clarke of Bristol Airport Action Network (BAAN) told the dozens of supporters outside the city's civil justice centre after the judge's decision was announced on Tuesday.
Clarke says the verdict, if upheld, won't only have a huge impact on carbon emissions in the region, but will also mean other regional airports in the UK have an easy legal route to get their own proposals off the ground. 
"There are many unresolved issues with this judgement that will have potentially national significance," he warned, pointing to what he says is a "legal loophole" allowing plane emissions to be ignored by planning inspectors. "It cannot be allowed to stand."
BAAN argues that the Planning Inspectorate – an agency of the Department for Levelling Up – was wrong to ignore the impact the expansion would have on climate change and should not have overruled North Somerset Council's move to block the plans in 2020.
But Lord Justice Lane, despite acknowledging that the plans would impact the environment, ruled on Tuesday that a local planning decision cannot overturn national government policy and the decision therefore lies with central, not local, government.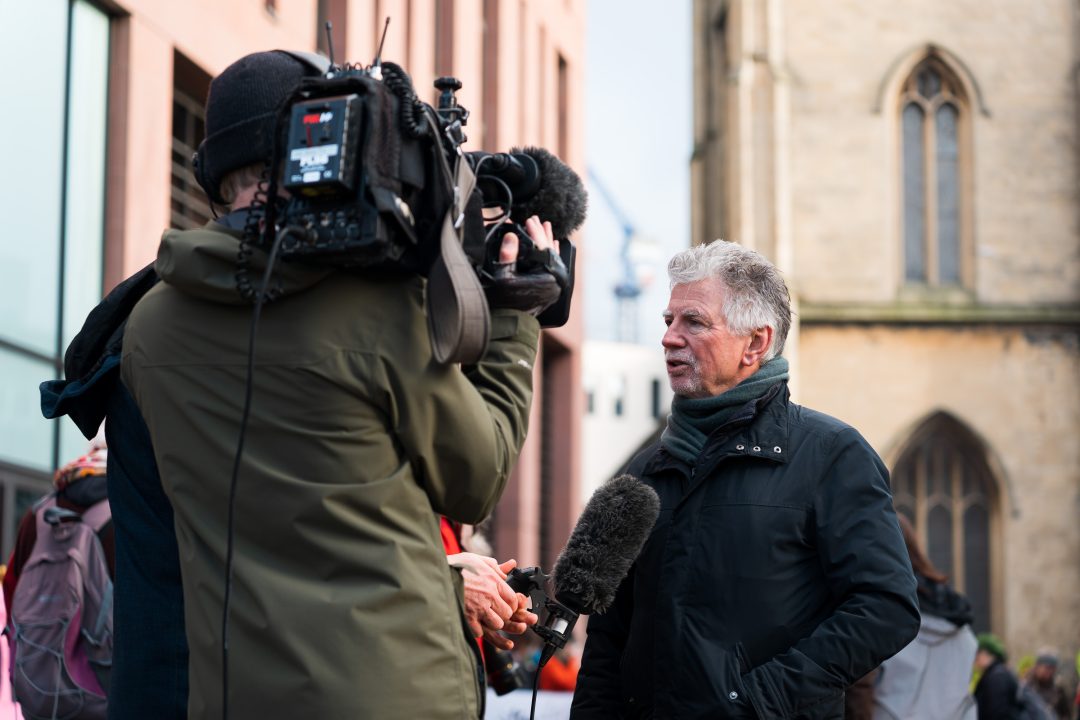 Local authorities' decisions on airport expansions can be overturned based on government policy such as Make Best Use and the Airports National Policy, which indicate that carbon emissions should be calculated at a national level and support airport expansion.
BAAN says the current policies fail to take into account the cumulative impact of schemes like airport expansions on national carbon emissions targets – which evidence shows the government is falling way behind on. More on this here.
The group is seeking to challenge Justice Lane's decision on the plans, which would see the airport's capacity increase from 10 to 12 million passengers a year, in the Court of Appeal. They're holding a rally on Saturday (February 4) at College Green to raise awareness.
The Bristol round up ?️
? Four people have been arrested after a man was fatally stabbed in Castle Park. A man, 36, was found suffering knife wounds at about 4.30pm on Tuesday. He was rushed to hospital but later died of his injuries. A 20-year-old man was arrested on suspicion of murder on Wednesday, and a further three arrests have since been made. Avon and Somerset police are appealing for witnesses. 
?️ Bristol West constituents are the most regretful of the UK's decision to leave the EU, according to research published on the eve of the third anniversary of Brexit. The area had one of the highest Remain vote shares in the country (79.3%) in 2016. Research from pollster UnHerd Britain has found that 69% of its constituents now agreed with the statement 'Britain was wrong to leave the European Union'. Some 50% strongly agreed and 19% 'mildly agreed' – far higher than the national average.
⚖️ A three-week legal battle has begun for the future of a popular wildlife haven in south east Bristol. Developers are trying to get planning permission to build 260 homes on Brislington Meadows, an area much-loved by locals and rich in natural habitats and mature trees. Over 11 days, lawyers representing the council and Homes England will argue whether or not Brislington Meadows should be built on. A planning inspector will hear from both sides, as well as local residents and campaigners, before deciding on the site's fate.
? People are performing their own dental work because of a chronic shortage of NHS provision in the Bristol region. South Gloucestershire councillors say the system is in a "death spiral" with an increasing number of practices going private, and dentists leaving the area or the profession altogether. Adult patient numbers at NHS dentists in the region have fallen steadily in recent years and stood at 36.7% in June 2022 – a 5.9% decline in 12 months. This was lower than the access rate for England as a whole (37.4%).
? New permanent Gypsy and Traveller pitches will be built in South Bristol to meet rising demand for places. A patch of trees and shrubland near Hengrove Park will be cleared to make way for between six and eight pitches. The site on Western Drive, off Hengrove Way, covers just under one acre and is fenced off. The area at the northern tip of the old airport has likely never been built on before, according to Bristol City Council, but would create space for several families to live.
---
This Week in Bristol: Thousands of Bristol Cable readers get this essential digest of local news sent to them every week. Sign up to join them and receive in-depth reporting and analysis that cuts through the noise of daily news.