If walls could talk, few would have as many stories of hell-raising and hedonism as those associated with nightlife. From Grace Jones straddling horses in Studio 54 to UK warehouses where ravers leave with muddy minds and trainers, nocturnal spaces are often seen as dark lairs rife with excess.
But perspectives surrounding nightclubs are evolving at pace. They have always been places to let go, where you can dance the night away. But they are also precious spaces where social groups congregate and marginalised communities can flourish – sometimes with wildly influential results, such as Chicago's house scene, which sprang up in the city's Black and queer communities.
Closer to home, recent research carried out by Bristol's Motion club highlights the positive effects clubbing can have. Of 318 respondents to the survey, 85% said nightclubs help them connect with people during the dark winter months, with 88% replying that attending nightclubs improves their mental wellbeing.
"For those who don't understand nightlife and the night-time economy, it can be easy to see the negative press and get the wrong idea about the culture and community it creates," says Motion director, Martin Page. "But for those who do interact with and understand it, nightlife can be a way of escaping life's troubles and resetting the equilibrium."
You might expect that response from an individual with a significant business interest in the local night-time economy. Yet various academic studies have demonstrated the benefits of music for mental wellbeing – and the hole left by the absence of clubs in our lives during Covid lockdowns have shown their importance to be unequivocal. 
"There is something inherent about dancing with your community and how good it makes you feel," says Carly Heath, Bristol's night-time economy advisor. "Mental health and wellbeing is about releasing endorphins. Some people go for a walk or a jog. For others, standing and dancing in front of a thumping sound system does all that and more."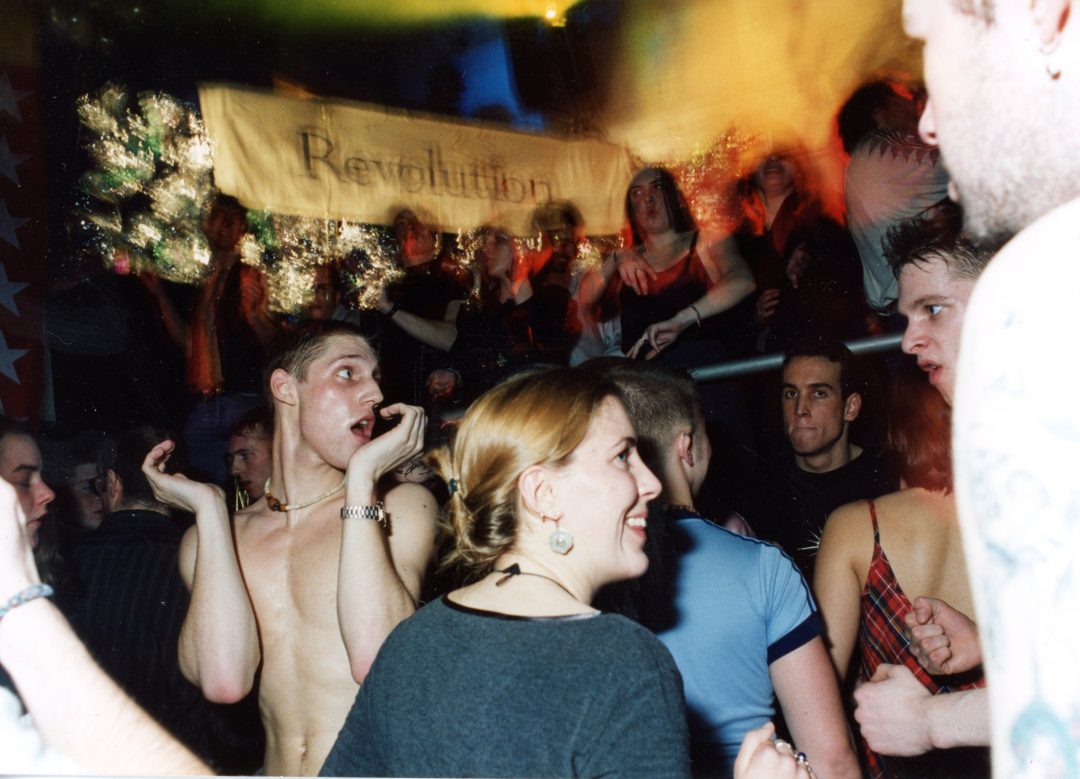 A nocturnal landscape under threat
Over the last decade, nightlife in Bristol and across the UK has been buffeted by crises. Night Time Industry Association findings published in November 2022 revealed that 123 nightclubs closed down over the previous nine months, a rate of 14 a month – and higher than during the Covid pandemic.
Club closures are common (local losses over recent years include Blue Mountain and The Basement). The NTIA statistics counted 1,068 nightclubs in the UK, down from 1,446 in December 2019 before the pandemic. The pressure continues to be acute in terms of the cost of living crisis sucking money from clubs and their crowds.
Statistics for the third quarter of 2022 from the Bristol Business Improvement District show there was a 13% decrease in night-time spending at clubs and bars compared with the previous quarter. Bristol's night-time economy is big business too, supporting over 91,000 jobs, a third of the city's workforce.
According to Page, upon reopening in July 2021, Motion saw "an unparalleled thirst" among clubbers to get back on dancefloors – but this was only sustainable for so long. On approaching the middle of 2022, the number of attendees began dwindling, with venues only recently regaining momentum in attracting crowds.
"The vast majority of tickets are bought within the final days leading up to the show," says Page on changes in consumer habits. "We believe this is down to customers still not having 100% confidence in events taking place and concerns about cashflow, wanting to be sure their friends can come along before fully committing." 
"This is the aftermath of shows having to be moved or cancelled over the past few years due to changing restrictions and, of course, these uncertain financial times."
Dr Beate Peter, a cultural sociologist at Manchester Metropolitan University, says that alongside financial concerns, the pandemic has created social challenges for clubbers.
"For a generation of young people who I teach, many no longer know the best ways to form relationships because of the impact of the pandemic," she says. "There are huge levels of anxiety about socialising."
According to Peter, it's on the dancefloor where some feel free to be themselves and able to connect with others. Many struggled when these spaces were removed.
"For those who suffer from anxieties and verbalising them, clubbing is an opportunity to engage with others without even having to speak," Peter says.
Why is dancing good for us?
Dr Peter Lovatt, a dance psychologist and co-founder of the Movement in Practice (MiP) Academy, is an expert on the benefits of dancing for wellbeing. He says nightclubs are beneficial as they stimulate four areas in us – social, thinking, emotional and physical, otherwise known as STEP.
"We know that when people move together, this acts like a social glue bonding people whether in one-on-one relationships or bigger groups," he explains. "The social side of it is really important – so when the lockdown periods happened, the isolation this caused was a massive problem."
From Lovatt's dance research, many respondents have told him how going clubbing allows them to forget everyday concerns – which for many people have only been multiplying in recent years. When clubs come under threat, Lovatt says, this denies people a "fundamental" outlet.
"I believe humans are born to dance," he says. "If you ban it, either explicitly, or implicitly – for example, when a local authority chooses not to support an application for a nightclub – this leads to a situation where people are being prevented from doing something inherent.
"When you start preventing the expression of these natural urges, then it creates huge frustration on an individual level or societal level," Lovatt adds.
Safe(r) Spaces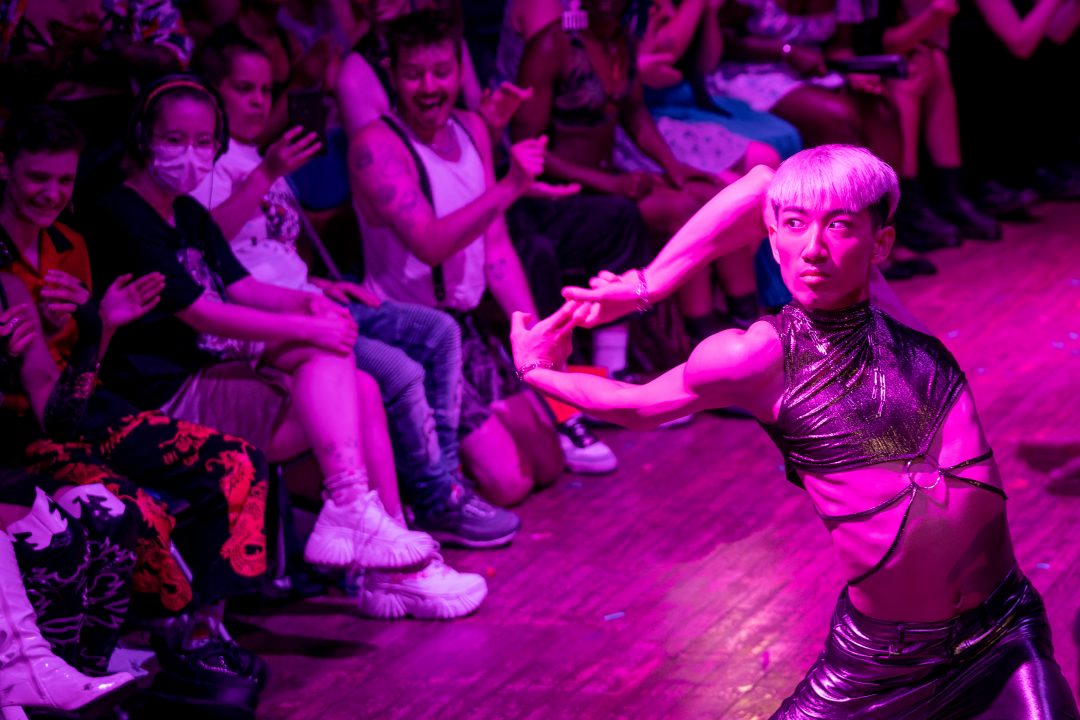 Through this lens, nightclubs are vital community assets for connecting and wellbeing. But some believe more energy could be invested in making them safer spaces for all.
Bristol-based electronic artist Yewande Adeniran records as Ifeoluwa and is an activist and music journalist. Adeniran also founded the Intervention initiative, offering music workshops for marginalised people. They argue that the idea of nightclubs as safe havens for marginalised groups is not a universal truth, and have written about the importance of "decolonising the dancefloor" – otherwise clubs can offer a hostile environment to different groups and not the utopian safe space they pertain to.
"This negatively impacts the mental health of those targeted and affected by the same societal and cultural behaviours that they're seeking to escape," Adeniran explains. "Without going too much into the historical and contemporary reasons, clubs aren't the haven they portray themselves to be."
Adeniran, who identifies as a Black, non-binary, queer, neurodivergent person, believes that as important as clubs are for cutting loose, more could be done to enhance their safety for minority groups.
"Clubbing has become much more hostile despite the widespread 'safer spaces' policies," they say. "There's been a co-option and commodification of the language usually used by the marginalised to articulate their experience."
Night-time futures
While Adeniran believes the commercialisation of nightlife means a focus on interpersonal connections is missing, elsewhere the Bristol Nights campaign aims to educate and champion participants in the city's nightlife.
Carly Heath says her team at the council are working hard to demonstrate and protect the benefits of the dancefloor. The campaign, which featured prominent anti-sexual harassment posters, highlighted 'how we do a great night out', aiming to inject entertainment with education.
"We tried to develop audiences with the Bristol Nights campaign focusing on conversations around night safety," says Heath. "We recognised [post-Covid] that we had 18 months worth of 18-year-olds coming into venues who might have been unaware of how to behave. The messaging was 'don't be a creep', 'look out for your friends'… It's all obvious but somehow felt like it needed reminding that we are a community and should interact with each other respectfully."
Alongside the good times, great music and ongoing efforts to increase levels of respect, it's the sense of community that seems invaluable for those for whom clubbing is a hobby. In a world weary with crises and tumult, it's more important than ever to preserve and nurture this.
"It's challenging to be a young person in today's world," says Heath. "Today's 18-year-olds have grown up with the climate, Black Lives Matter, the pandemic, and have lived their lives on social media. There's much more going and we shouldn't underestimate what these young minds have and are continuing to go through."