'The company needs to be held accountable': Bristol passengers speak out about bus misery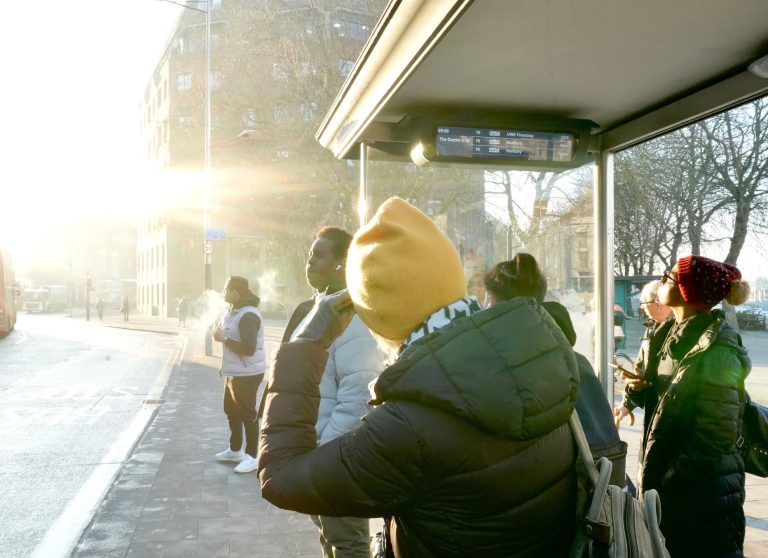 "We're being held to ransom – on NHS pay I can't afford a taxi every time a bus doesn't show up." Due to unreliable bus services, NHS worker Sarah Bishop had to change her working hours and has been late 20 times in the last year commuting from Patchway to the Bristol Royal Infirmary (BRI). Unsurprisingly, she is fed up.
Sarah's is one of hundreds of stories the Cable has heard from Bristolians being let down by buses. Amid driver shortages, reduced timetables and routes being scrapped altogether, we thought it was vital to better understand the impact across the city.
In recent months, Bristol buses' journey from bad to worse has strengthened calls for our privatised services to be taken back into public hands with franchising. In our special investigation, you can read why franchising could be a solution to the crisis – and how it has had an impact from London to Jersey.
While other regions go down this route, Dan Norris, the West of England Metro Mayor, says he is open to the idea but it's too soon to act. Now, he is under greater pressure than before amid growing calls from local politicians and the launch of a new campaign to 'Reclaim Our Buses'.
In April, temporary cancellations are due to come to an end, but 42 services will be cut altogether because they can't be funded anymore.
In the meantime, passengers have told us about completely unreliable services making it impossible to get to work, timetables and live bus tracking being a complete fiction, and being forced to pay for taxis, walk home in the dark and drive more often just months after the Clean Air Zone has come in.
Here are their stories from across the city.
How am I supposed to get to work?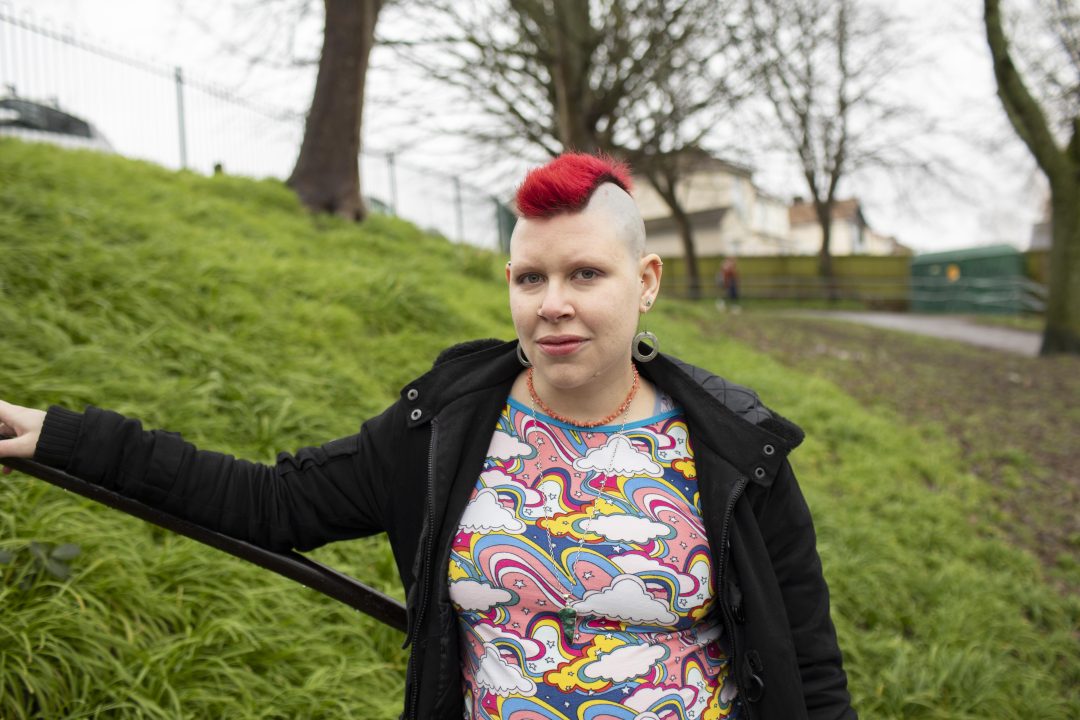 "When I started, it was more reliable, and it's gone downhill significantly." NHS worker Jasmine Woods lives in Redland and should only have a 20 minute commute up Gloucester Road to Southmead Hospital. But the 76 bus has become so unreliable that she finds it hard to get to work on time.
"I've had to stay late to make up the time," she says. "It's been mentioned by senior management. Not being reliable is quite upsetting."
The 76 was among the services worst affected by temporary cancellations due to driver shortages. Jasmine, who is pregnant and has a disability that gives her joint pain, often has to get a different bus, meaning a longer walk to the hospital – and a negative impact on her quality of life.
"Even a short walk means I'm in pain for the rest of the morning," she says. "Public transport just isn't reliable at all. It's just something you have to suck up."
Dozens of other people told us the buses were making it difficult or impossible to arrive at work on time.
One commuter said they risked getting sacked because of the unreliable service – and would sue First Bus if this happened. Another said his wages were being docked because his commute from Filton to Fishponds is taking over two hours. An independent business owner said his business is taking a hit because many of his staff are late or have to leave early.
Sarah Bishop lives in Patchway and also works for the NHS. When the bus Sarah used to take to work was cancelled, she had to change her working hours. It's now not unheard of for it to take 90 minutes to get the 75, which was also badly affected by the temporary cancellations in November, into town.
"Since starting my new job last June, I've been late on over 20 occasions due to buses not turning up or running late – on at least three of those I've missed our morning handover meetings. Many of my colleagues are in a similar situation.
"The bus chaos in Bristol has been going on for years – the issues with the 73 were persistent through my four years in my previous job – but it's come to a head now. The company needs to be held accountable."
The bus desert of south Bristol
Sue Kollar lives in Hartcliffe, where young people are the least likely of any part of Bristol to go to university. Sue's daughter Eleanor still lives at home and is in her second year at UWE.
"Services being cancelled left right and centre," Sue tells the Cable. "It's having an impact on her actually getting to uni and back."
Her daughter gets the 75 or 76 into town then another bus to UWE's Frenchay campus. "After a long day at uni, she is then finding two or three buses cancelled on her way back, waiting around an hour and a half," adds Sue. "She is missing important lectures and work placement as part of her course."
The chaotic commute has left Eleanor wanting to study for just three years instead of doing a masters as she originally intended. "I even looked at the potential of moving over that side of town myself, so she can achieve what she wants to achieve," Sue says.
Sue works at a local college so sees first-hand the impact on young people of poor public transport. "In Hartcliffe and Withywood, there are over 22,000 people. One bus for each of those areas. Unemployment is rife. The percentage of young people who go to uni and colleges is so low. Kids don't want two bus journeys and then to potentially not even get there. Travel from south Bristol is abysmal."
Bristol councillors were recently warned that Bristol will become a "bus desert" when dozens of subsidised services are cut from April, meaning only the Airport Flyer will cross the area.
Many locals mentioned the impact of services being late, cancelled or cut altogether. One said: "Bristol is a divided City! I live in the south of the city and it is so cut off from access to help and activities. I'm lucky at present I have a car!"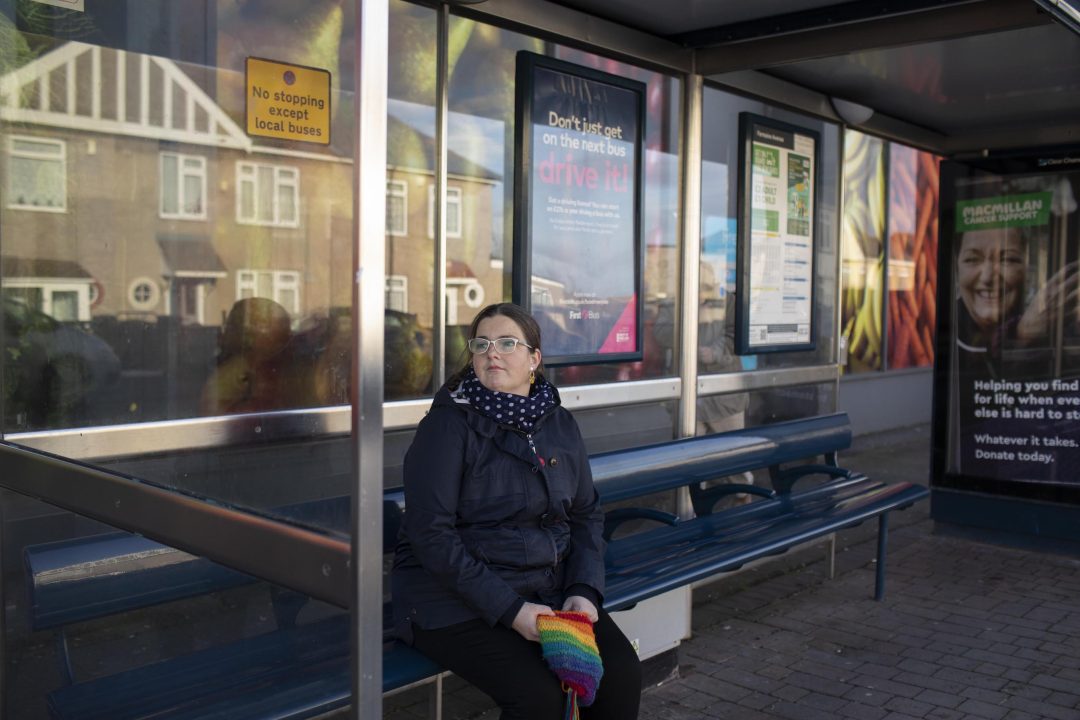 The infuriating 'ghost buses' phenomenon
Something almost everyone the Cable spoke to mentioned was that printed timetables, live information boards and even the live tracking on the First app are unreliable.
Jack Twohigg, 19, lives in Westbury-on-Trym and commutes into town to his bar job. What should take 30 minutes can now take two hours. "The paper timetables are practically redundant," he says.
"Lots of buses on the First app don't actually arrive when it just says the time. Even the live tracked buses don't always exist." He is often frustrated by looking up a bus when leaving work only to find it has disappeared by the time he gets to the stop.
First recently admitted the app only shows what is supposed to be happening according to the timetable, and that buses are only tracked live when they appear on the map view.
Danielle Cohen is lucky enough to have a few different options to get from the centre to her home in Staple Hill. But the 49 and 7 services run from different stops, making unreliable timetables even worse.
"It will show on the First Bus app that one is coming," she says. "Even when it's live on the app it isn't… The unreliability means I can't count on the bus to get me home in time to pick my child up from school."
Another passenger compared the timetable and live tracking information to "a mirage of an oasis in the desert".
Forced to drive, walk or pay for taxis
A major challenge facing the city's bus services is people getting back on board after the pandemic. Passenger numbers plummeted during Covid, leaving operators with a financial hole the government is currently trying to fill with extra funding. When First announced service cuts in October, one reason given was passenger numbers still remaining 25% lower than pre-pandemic levels.
However, lots of passengers mentioned that since these cuts in the autumn there were not enough services to meet demand, with full buses sometimes speeding past without stopping.
Dozens of people said they had given up on using buses altogether, which is worrying for future passenger numbers. Instead people are walking home, shelling out for taxis or using cars more just months after the Clean Air Zone was introduced.
Caroline Lee-Smith recently had to walk home in the dark from Muller Road to Fishponds because the bus driver kicked everyone off and other services didn't arrive. To make matters worse, she had just been to Southmead Hospital with her 10-year-old daughter, who was on crutches after breaking her foot.
"There were many on the timetable but none showed up," she recalls. "It was a nightmarish situation, my phone had died and there was no option but to walk home.
"[My daughter] was exhausted. We'd spent the whole afternoon in A&E, so she was fuming. We kept on stopping for rests. And not a single bus drove past us."
Jo Bangoura, who lives in Stapleton, was one of many who said they had resorted to driving more after losing faith in the buses.
In the autumn, she took part in the campaign to save the 5 route from being cut, but the service stopped in October. This left her with the 48a, which was hit hard by November's partial cancellations. "Over time, we realised they were completely unreliable," she says. The final option is walking 20 mins to get a Metrobus, but she says it doesn't feel safe at night.
Jo cycles when she can, but says she often has to give her teenage sons a lift. "It's really annoying because of the environmental impact. How can I pass that message onto my kids when there's no alternative?"
So what next?
Following the temporary stripping back of services in November, First Bus says it will "significantly increase" the number of buses running from April. However, this will coincide with 42 mainly rural and suburban routes being cut altogether.
A First spokesperson said: "We don't always get things right, but the reliability and punctuality of our services has improved significantly and everyone at First West of England is committed to delivering great service.
"Our driver recruitment campaign and high levels of staff retention are enabling us to improve our service, and we are looking forward to a significant increase in the number of buses being operated from early April, when we next update our timetables. Details of these changes will be confirmed in the coming weeks."