Catholic Diocese of Clifton to turf out south Bristol mum from home in no-fault eviction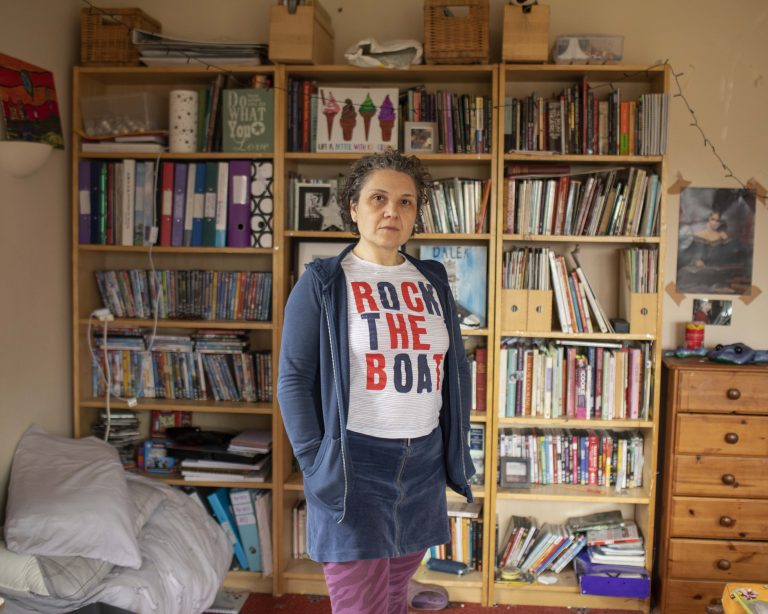 "I don't really know in four or five months' time where any of us will be – and that's terrifying," says Gill Simmons. The artistic director and mother-of-three received an "out of the blue" eviction notice in January to regain possession of her home in Withywood, South Bristol, where she has lived since 2014.
The section 21, or 'no-fault eviction' notice was served on 18 January by her private landlord, the Catholic Diocese of Clifton. Gill and her three children will have to leave their home on Gatehouse Avenue by 22 March.
As a result she is now at risk of having to enter emergency accommodation provided by Bristol City Council, which is likely to be a hotel room.
This is the second time in two years Gill has faced eviction proceedings. Her local MP Karin Smyth has now intervened a second time, and said the "deeply troubling" situation is evidence of the need for greater protections for renters.
For years the Cable has told stories of tenants being given just eight weeks to leave their homes, most recently a household who were evicted just before Christmas by local community group Love Bristol, and a single mum who was served an eviction notice while on maternity leave after her landlord found out she'd split up with her partner.
National reforms to give renters greater protections, including banning section 21 evictions, are expected this year after first being promised way back in 2019. While government action stalls, section 21 notices have reached their highest level in Bristol since 2016.
Struggling on Bristol's rental market
The experience of inquiring for private rentals has been "brutal", Gill explains. "You're being told you're not welcome anywhere."
The 46-year-old artistic director runs her own community interest company, Brave Bold Drama, on a full-time freelance basis. She has found finding a new property impossible without a PAYE salary and a guarantor.
"I have a job, deadlines and projects that I have to carry on, and yet there's a mismatch between how I am presenting professionally and my personal reality – it's just vistas apart," Gill says.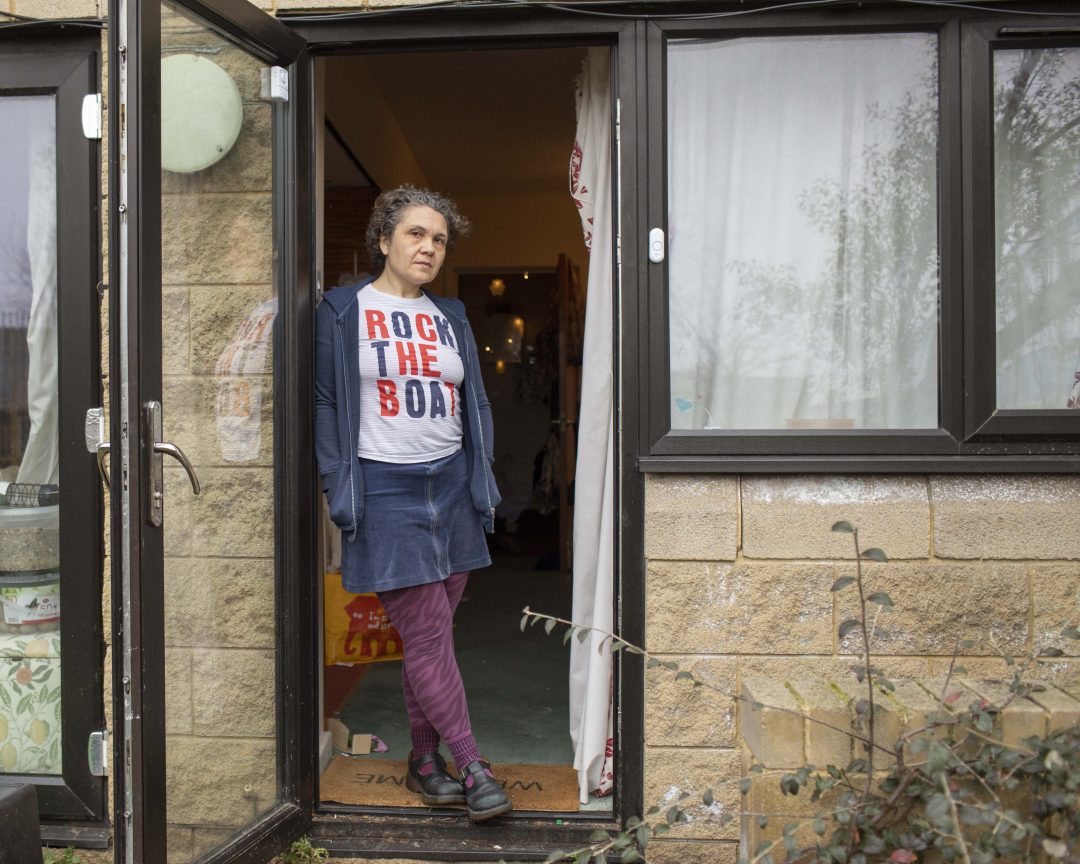 Estate agents have put the phone down on Gill when she told them she was self-employed and had three children.
"I have had people I've never met telling me my children don't deserve a home, that the way I earn my money isn't good enough for them.
"People are legally allowed to refuse you because you have children – what country permits people to refuse housing to children because they are children?"
A second eviction fight
This is not the first time the Clifton Diocese has tried to evict Gill and her family. In 2021, the Diocese served an eviction notice to regain possession of the three bedroom dwelling. Originally designed to house visiting priests, the dwelling is directly connected to St Pius X Catholic Church through a door. Several of the church's utilities are within Gill's part of the building.
That section 21 notice was rescinded thanks to Bristol South MP Karin Symth and the head teacher of Chew Valley School, where Gill's children attend, protesting the eviction.
Gill, who has never failed with rental payments, has criticised the Diocese for "ripping" her family's lives apart and causing unnecessary instability without having the grace to even disclose the reason why.
A significant part of her grant funding for her theatre and community arts company – which provides creative opportunities for people in the Hartcliffe and Withywood area – will be lost if she moves out of the area. This is because organisations that fund a specific geographical location must be based in and have lived experience of that area.
"This is absolute brutal legislation that puts ridiculous amounts of power into the hands of people who don't deserve that power. No one should have that power over somebody else," Gill says.
"In my case, [the landlord] is a faceless cabal of the parish and I never know who they are."
'A systemic failing'
Section 21 evictions have recently reached their highest level in years, despite the government repeatedly reaffirming its commitment dating back to 2019 to ban section 21 evictions in the Renters Reform Bill.
According to the latest government data, there were 286 section 21 eviction claims in Bristol in 2022, a level not seen since 2016. This comes after evictions were paused during the pandemic.
"This is a systemic failing," Gill says. "It should not happen to anyone. Every single person, even if they aren't working, deserves a home."
Local MP Smyth, who wrote to the Bishop of Clifton, Declan Lang less than two years ago protesting the first eviction, said: "Once again my constituent is facing such action with no indication as to why. This is deeply troubling.
"It is my understanding that none of the circumstances considered in 2021 have changed, so it is not clear why this action has been taken," Smyth added. "Moves like this are another demonstration that renters' rights are unbalanced compared with those of the landlord. I have once again written to Bishop Declan to ask why he believes it is right to evict Ms. Simmons.
"Section 21 is increasingly being used as a tool for landlords to get rid of tenants who have done nothing wrong," Smyth said. "The housing market in Bristol is broken and we need a fundamental shift in the number of homes built and the rights of renters. Rest assured I will continue to campaign nationally and support those locally facing such action."
A spokesperson for the Clifton Diocese said: "As is required by a private landlord, a section 21 notice has been issued in order for possession of the property to be returned to the Diocese. It would not be appropriate for us to comment further on this matter."
Waiting list for social housing at an all time high
Gill is being supported by Bristol City Council, which said she could be offered emergency accommodation, which is likely to be a hotel room. After that, she could be in temporary accommodation for up to three years. From here, Gill would be placed in Band 2, the second highest band with the most urgent need, where she would be expected to bid on social housing.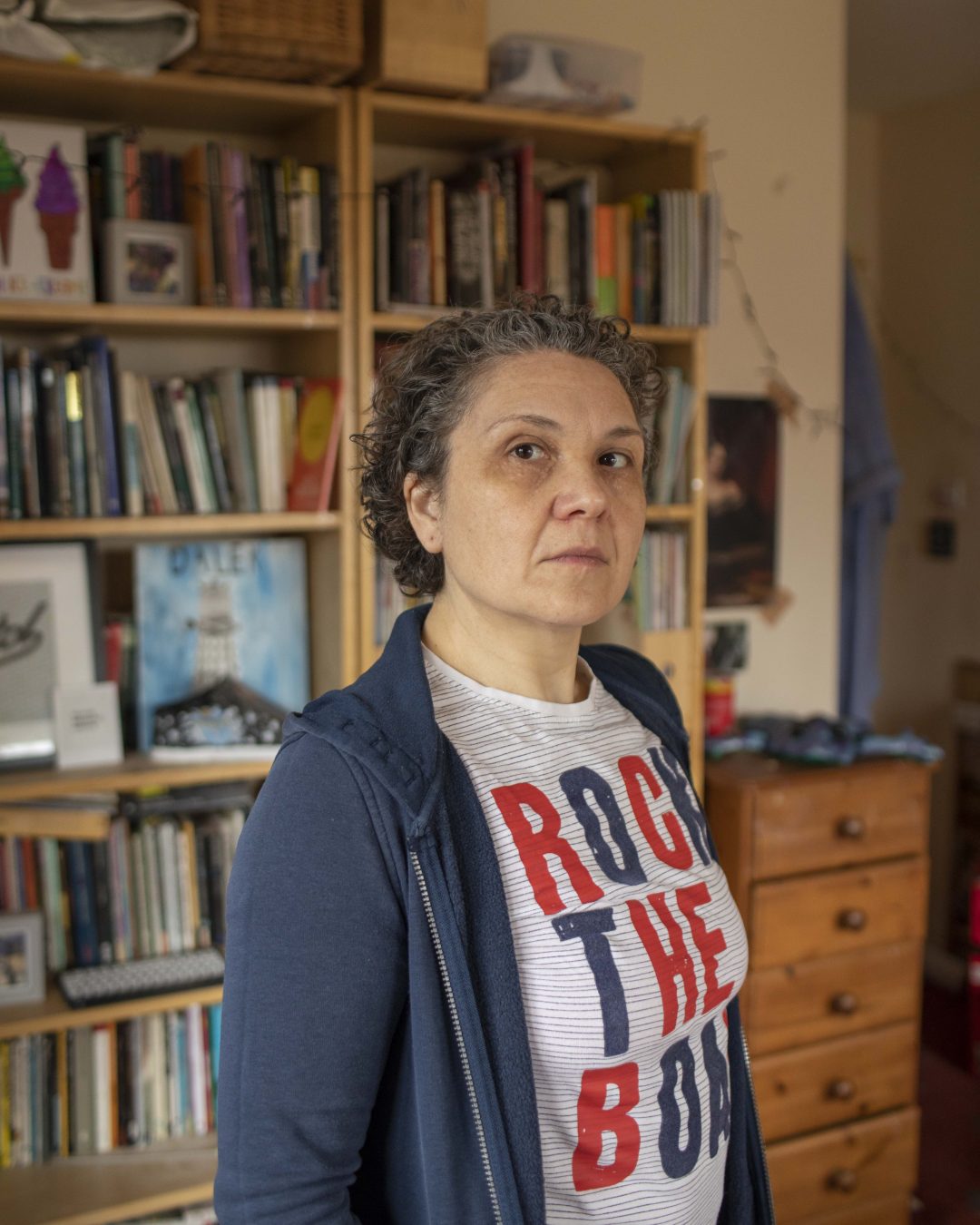 The council could not guarantee that Gill and her family would not be constantly moved about within both emergency and temporary accommodation. She would have to either sell all of her possessions or pay storage fees as a result.
With getting on for 20,000 residents in Bristol on the waiting list for social housing, the growing gap between submitting a bid and securing an accommodation is drastically increasing.
At the time of writing, Gill is still searching for a new home. The Cable appeals for any residents in the BS13 area to come forward if they know of suitable private accommodation, so Gill's children can remain in the same school and she can continue to receive funding for her community arts company.