The moment that finally broke Mirela Ferencz came at a cold, wet bus stop near her home in Brislington, south Bristol. She desperately needed to get to the sheltered housing where she was the only overnight carer for over 200 vulnerable elderly people. But her bus was late again.
"After waiting for more than an hour I was in tears," she explains. "I didn't know if it was going to turn up… I was thinking 'shall I start walking or will I miss the bus?' I had this really stressful feeling in my stomach."
Mirela, 42, who has worked as a carer for 17 years, came to rely on the city's bus network after her bike was damaged during an attempted theft. But delays, sudden on-route terminations, and dreaded no-show 'ghost buses' made her evening commute an energy-sapping lottery. It was the worst possible way to prepare for a 10-hour night shift.
"We've got people with Parkinson's, dementia and we've got end-of-life care. It is a big responsibility. [The delay that night] was the last thing I needed and it wasn't the first time," she says.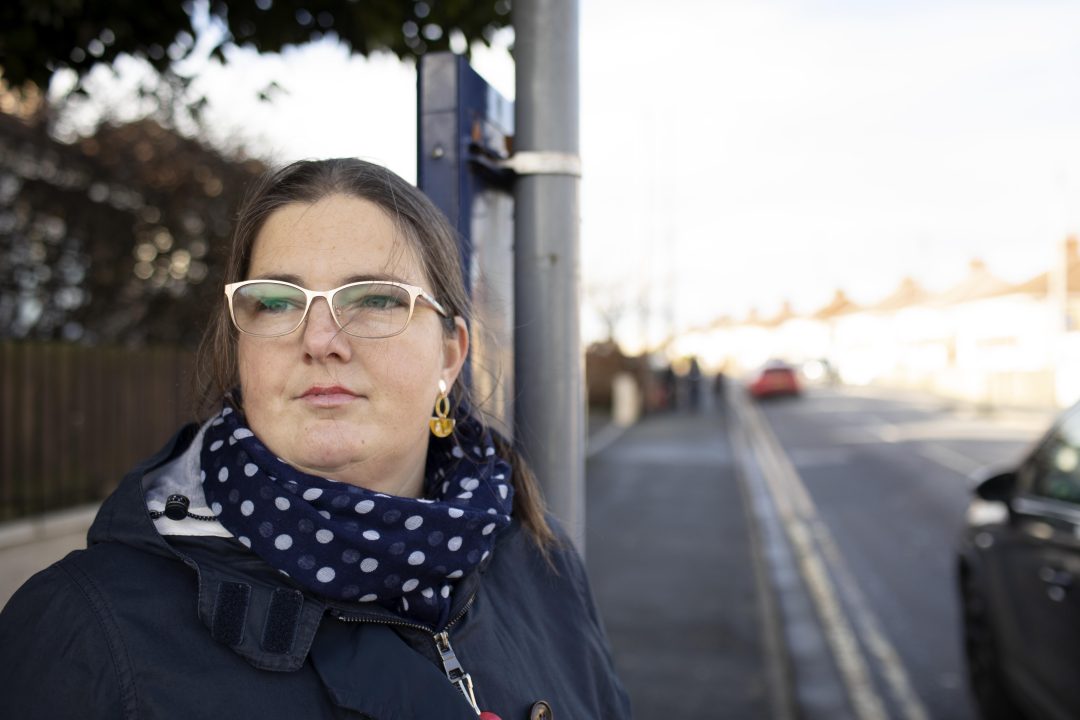 Mirela is just one victim of the crisis engulfing Bristol's bus network, which has left pupils missing schools, elderly people struggling to get to medical appointments, and workers routinely late for work. In November, First Group, the giant transport corporation that dominates buses in the region, admitted it could not meet its own timetable due to driver shortages and cancelled 1,450 buses in Bristol, reducing the frequency of many key routes across the city until at least April.
This comes after operators received £2bn in emergency support from the government to keep buses on the roads during the pandemic. Last year, bus firms – including First Group – received another tranche of public funding to cope with the slow return of passengers to bus networks.
The city's faltering, privatised service has been branded dysfunctional by increasingly frustrated passengers and local politicians. But could public control of the network by the region's Labour metro mayor, Dan Norris, provide a route out of the chaos?
What is bus franchising?
Metro mayors have the power to take charge of regional bus networks, drawing up timetables and contracting bus firms to run services in exchange for a set fee. This approach – known as bus franchising – for a long time only existed in London, but is gaining ground across the country. Five of the nine metro mayors, including in Liverpool and West Yorkshire, are pushing ahead with bus franchising. Greater Manchester's high-profile metro mayor, Andy Burnham, is the closest to gaining control, with the first buses under public control due on the region's roads by September.
This could mark the beginning of the end of Margaret Thatcher's 37-year-long experiment in bus deregulation in large swathes of the country. Her radical reforms – which stripped councils of their control of bus networks, introduced on-road competition between operators, and led to the sell-off of almost all municipal bus companies – were supposed to improve services and lower fares, but bus trips continued to decline, thousands of routes were cut and fares increased by 17% in real terms after 2010.
London, which was not covered by Thatcher's legislation, bucked the longstanding trend, with the number of journeys made by bus rising by more than 90% before the pandemic emptied buses everywhere. London even managed to hold onto passengers when its bus funding fell sharply in the 80s and 90s – unlike other areas.
Why is franchising a better option?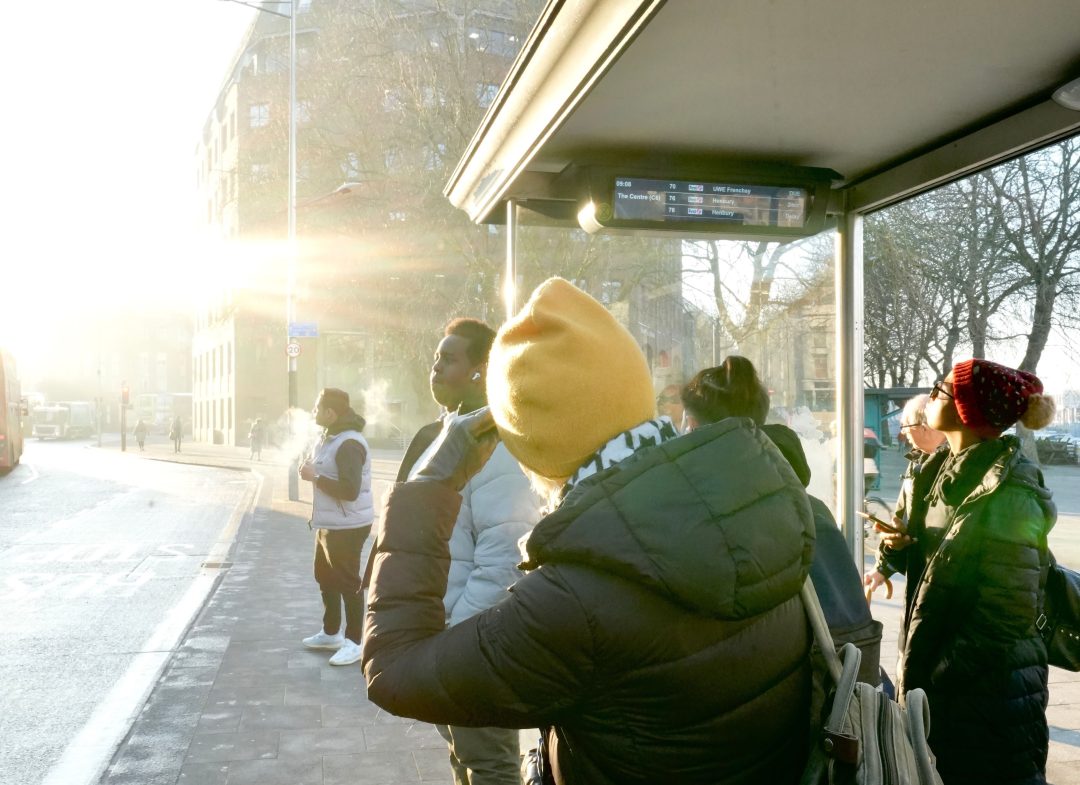 Here in Bristol, the future looks far less certain. Norris is the only Labour Metro Mayor who has not yet used formal powers to investigate the benefits of bringing the buses under public control. Instead, he insists he is keeping franchising under review, although he admits to the Cable it could take three years to reach a final decision, with the franchising process then taking a further three years to implement. In the meantime, Norris is relying on the government's preferred enhanced partnership scheme, which encourages mayors to strike wide-ranging agreements with bus firms, covering everything from bus frequencies to ticketing.
Yet local campaigners, MPs and councillors across Bristol are stepping up the pressure on Norris. In December, Bristol councillors voted for a motion urging him to begin the legal process of bringing the network back under public control. The city's MPs and Bristol's mayor, Marvin Rees have made similar calls. An open letter from campaigners demanding a London-style model had attracted almost 1,700 signatures at the time of writing. And now, campaign group We Own It have launched a campaign to 'Reclaim Our Buses', with the aim to keep the pressure on Norris until the next WECA meeting on 17 March.
"At the moment [bus companies] are not responding to the clear crisis in the service," says Rob Bryher from transport campaign group WestAct, which initiated the open letter. "The fact is bus companies don't provide anything that doesn't make a profit. That's why we're in this situation and why we're calling for franchising. It's the only tool that is available to us to get some measure of control over the companies running buses in the region."
The partnership deal Norris has negotiated with First Bus is due to be signed off in January but campaigners argue it leaves the network and fare income in the hands of private firms, who can veto any changes they don't like. Matthew Topham, from campaign group, We Own it, argues these voluntary agreements rarely work. "We have had decades of partnership schemes, and we have had decades of decline," he says.
Franchised bus services are common in Europe, especially in Scandinavia. According to a report by the Urban Transport Group, a network of city-region transport authorities, franchising bus services in Denmark, Norway and Sweden – instead of full privatisation like we had in the UK – reduced cost and increased quality. This allowed savings to be reinvested into improving services.
Supporters of franchising claim it would allow the mayor to design a bus network that serves the whole city region, rather than bus firms cherry-picking the most profitable routes, and demanding councils pay for any additional services. Crucially, Norris could use fare revenues from busy routes into the city centre to subside quieter routes that deliver wider social, economic or environmental goals, such as connecting areas of high unemployment to workplaces, or getting the elderly to doctors' surgeries, or linking up outlying suburbs.
What about the driver shortage?
But would any of this deal with the chronic shortage of drivers in the West of England? There are currently 250 bus driver vacancies in the region. Across the entire South West, one in ten driver jobs is unfilled.
London's experience suggests regulation could help in the long run. Unite, a union that represents bus drivers across the country, including London and Bristol, argues regulated bus systems have a better record of retaining drivers, which is as much of a problem as recruiting them.
Surveys suggest drivers are leaving because of low pay, poor conditions and long hours. "Drivers in London are far better paid," says Bob Morton, Unite's national bus organiser. "There is a rate for the job so everyone driving a bus is on at least the same basic rate of pay. That all came about through franchising. The fact is I don't see any major shortages in London."
Other metro mayors are already using franchising to ensure drivers are treated better. Burnham has written into contracts that bus companies must meet good work standards, including the real living wage and agreeing to negotiate pay and conditions with unions. Similar discussions are understood to be taking place in Liverpool.
Topham says Norris could go further to address the region's dire driver shortage if he had control of the network, for example by rewarding private firms with contract extensions if they improve pay and conditions.
Lessons outside London
London may be the best-known place to have made a success of franchising, but there are others. Jersey, which was not covered by Thatcher's legislation as a self-governing crown dependency, managed to turn its struggling, lightly regulated bus service around by introducing franchising in 2013. The move led to a 50% increase in passengers before the pandemic, new routes, modern bus stops, ticketing systems, higher frequencies, and even reduced government subsidies.
While Jersey is smaller and obviously more rural than Bristol, its experience shows the right kind of regulation can achieve impressive results outside the capital. "The bus service was not fulfilling the requirements of the resident population – it was geared towards visitors," explains Craig Miller, a public transport officer on the island, who helped steer the franchising project. "During peak months [the bus company] would make absolutely as much money as possible from shuttling people from hotels and guest houses to beaches and tourist attractions – it was clearly a 'make hay while the sun shines' operation – and maintain a skeletal service, the least they could get away with, during the winter."
Miller and his colleagues specified in the franchising contract that the new service would need to run regular services throughout the year connecting the entire island, with profits shared between the operator and the government. "If you were to take a commercial view, you wouldn't run buses to the north of the island, but there's a social need because people don't always have a choice on how they travel," adds Tristan Dodd, Jersey's director of transport. "We knew they could use the profits from the south to fund services in the north."
The expanded network has transformed the lives of many residents. Nearly one in three disabled people believe the bus service has improved their mobility. Matt uses buses to travel to art classes and a nature conservation project run by Mencap. "I don't have to wait for lifts now from my mum," he says. His mother, Sue, says it has given him more freedom. "My son now regularly uses the bus – it forms a very important part of his independence and makes a positive difference to his life."
Since the pandemic, driver shortages have had almost no impact on the island, says Miller.
Bristol's buses have long been underperforming in ways that would be familiar to Jersey residents. The region's bus improvement plan shows nearly a quarter of non-frequent bus services were late in the West of England before driver shortages emerged – above the national average. The network lacks enough orbital routes linking up suburbs, cross-city centre services and fast routes, with limited stops, which can rival car journey times. And rural areas are poorly served, with some villages only having one or two buses a week.
While bus use rose in the West of England in the years before the pandemic, it remained below other metropolitan areas and below the national average. None of this appears to have affected First Bus profits, which grew by almost a quarter from £36.6m to £45.2m in 2022.
Profit margins fall by half in franchised systems, according to research. The money destined for shareholders can instead be used in all sorts of ways to improve the network. Manchester is rumoured to be planning a London-style £2 hopper fare for unlimited journeys within an hour.
Are publicly owned buses possible?
There are limits to the franchising model, however. Profits – albeit smaller – continue to flow to shareholders, and buses are still vulnerable to the vagaries of government spending decisions. Funding has been cut in London, impacting 18 routes in the capital next year. There have also been driver strikes over below-inflation pay offers. And better-run services will still be affected by congestion on Bristol's roads until space on roads is reallocated away from cars.
Bristol Labour councillor, Tim Rippington, believes the public would still be getting a raw deal under franchising. "Private companies will still be making a profit… you still have to pay them more than you would have to pay if you were running services yourself," he explains.
The city, he says, should keep its options open, as it may be possible to set up a publicly owned bus company: Labour is committed to ending the ban on areas establishing their own municipal bus companies – and if polling is correct could be in power by 2025.
While most council-owned bus companies were sold off after deregulation, some survived. There are 10 publicly owned operators across the UK, including award-winning services in Nottingham and Reading. They can reinvest profits usually destined to shareholders, with one study noting council-owned Reading Buses is able to invest an additional £3m annually.
Norris says he is "very interested" in franchising but admits a decision is unlikely to come until 2026 – after the next election. "I will be in a strong position to make a decision in probably three years' time," he explains. "That's how long realistically it will take because that's when the data will come through from Andy [Burnham] and maybe some other metro mayor areas."
Want more solutions for Bristol?
Reporting on solutions to Bristol's biggest problems is expensive.
We won funding to explore how to make this important work viable for a local paper like the Cable! But to keep doing it, we need funding that won't run out: monthly-paying membership.
Becoming a member, and encouraging others to join, means we can continue investigating solutions for Bristol into the future.
Find out more
However, Topham points out that other areas are acting much more quickly than this. For example, South Yorkshire is planning a turnaround from first investigating feasibility to implementation in under three years.
He thinks franchising might help speed up the current "zombie-like and slow" way of managing the network, but he has serious reservations: "I am interested in franchising, because theoretically it gives me more options to control and shape bus services of the future. But I want to be sure and confident about that because if I take full responsibility… that means that me and the taxpayer are liable if it goes wrong… it's a big decision."
Even though he is the only Labour metro mayor who has not begun formally looking at franchising, Norris insists he's "not the odd one out" and the move is "under constant review". He adds he can currently get internal company data without formally starting the process to look at franchising.
The political makeup of the region and lack of revenue from a tram network makes franchising more risky, he claims. He says Conservative-controlled South Gloucestershire council is opposed to bus regulation and could block any plan."I need unanimity and they would vote against it."
Norris says publicly owned bus services could be a better model for the region. "Alternatively, we can wait for the Labour government to create genuine state control, which might be what's necessary."
But he sees the bus driver shortage as the main issue. "I need bus drivers. Even if I threw the [franchising] switch tomorrow, and it won't be tomorrow… it would take three or four years before you could implement it."
He has other novel ideas to link up areas poorly served by public transport to bus and rail terminals in the region this year. In the summer people will be able to call on-demand mini buses funded by government money.
First Bus says driver shortages are affecting the whole industry but that the problem is particularly acute in the West of England. It says it continues to operate 95% of all bus journeys and it has invested in modernising its fleet and lower fares. First says it is making "significant progress" with recruitment and punctuality is "challenging" due to congestion.
"We have a track record of working in partnership with Bristol City Council, and now the West of England Combined Authority, to deliver a better offer… And our pre-Covid patronage growth was evidence of what can be achieved despite the challenging traffic conditions," says a spokesperson.
Back in Brislington, Mirela is getting to the end of her story. She eventually managed to get to work thanks to another passenger stranded at the stop, who shared her Uber ride to the city centre. "Her kindness warmed my heart when I was so upset," she recalls.
But she cannot rely on the kindness of strangers every week. So she now cycles 14 miles to and from her shifts on a new bike. She has a stark message for Norris as he weighs up what to do about Bristol's bus chaos: "How would you feel if you were in my shoes? How would you feel worrying and stressed about getting to work – not once or twice but many times?"
The Future of Cities project is funded by the European Journalism Centre's Solutions Journalism Accelerator, supported by the Bill & Melinda Gates Foundation.