This week in Bristol: Calls for south Bristol liveable neighbourhood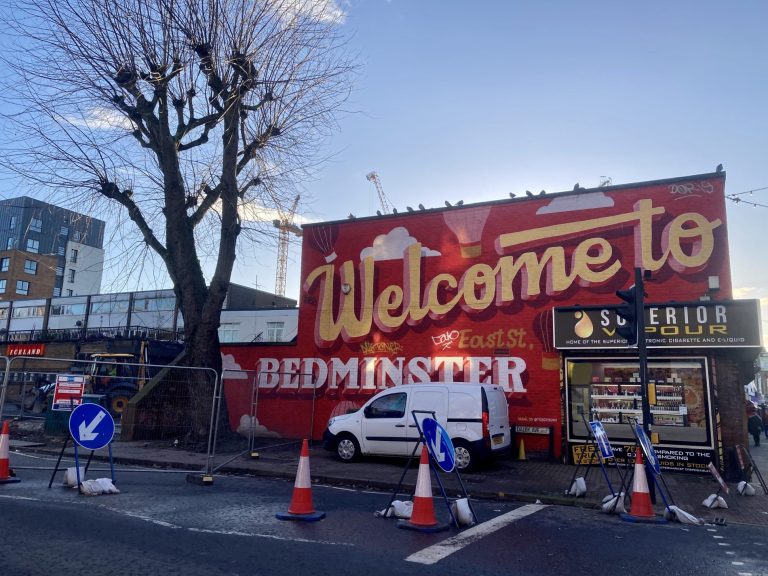 In the news this week, Green councillors have called for BS3 to get a 'liveable neighbourhood', where through-traffic is restricted to encourage walking and cycling.
The city's first liveable neighbourhood will be in east Bristol, spanning Barton Hill, Redfield and St George. The Cable previously reported on the problems there of narrow streets being used as rat runs for cars, dangerous driving and pavement parking.
The plans for the East Bristol Liveable Neighbourhood are expected to be published in the next few months, but it remains unclear how drastic the proposed changes will be.
Bristol City Council has previously committed to piloting two schemes, but it has not been announced where the second scheme will be. The calls for it to come to BS3 come in the form of an amendment to the council's budget, which will be debated and voted on by councillors next week. One of the reasons behind the proposal is the population growth expected due to a wave of housing developments over the next 20 years.
Tony Dyer, Green councillor for Southville, said: "In January 2022 WECA allocated £10m to Bristol for two liveable neighbourhoods. However, the Labour administration have only brought forward plans for one, and used most of the remaining money for relatively low level street changes instead. This amendment would use remaining funds – money not allocated to anything else – to help develop a liveable neighbourhood as originally intended in south Bristol, in the BS3 area also sometimes called Greater Bedminster.
"Greater Bedminster is just outside the Clean Air Zone, has a key strategic route (the A38), and over the next 10 to 20 years this part of Bristol will see some of the highest levels of development anywhere in the city. In my own ward of Southville the number of homes is expected to almost double. With limited street space, parking and traffic are already problems for many residents here – so work needs to start soon to support both existing communities and future residents."
The other amendments by the Greens, who recently became the largest party in the council chamber, seek to spend £4m of unallocated developer contributions (CIL) over four years on local street and park improvements to support neighbourhoods with the pressure of future growth.
The Bristol Round-Up ?
? Private Eye has reported that Mayor Marvin Rees failed to declare interests in a boxing gym when voting to give them a free 999 year lease on land worth £1.35 million. The mayor is a former member and director, and a current ambassador, of Empire Fighting Club, according to the magazine, but did not formally declare this before or during the Cabinet meeting he chaired where the decision was made.
? Bristol families coming off low-rate fixed mortgage deals face an average £3,100-per-year mortgage hike. Analysis by the West of England Combined Authority shows average mortgage repayments in the city will increase by around £3,127 a year because of rising interest rates which jumped following former Prime Minister Liz Truss's mini-budget. The cost of a two-year fixed-rate mortgage now stands at 5.75% this month compared to 3.95% in August, the month before the mini-budget.
? A group of people held a peaceful vigil outside Harvey Nichols in Quakers Friars on Wednesday following allegations of assault in the store this week. Police are investigating allegations that a security guard in his 50s assaulted an adult woman in her teens – and a counter allegation of assault by the guard, who has been suspended while an internal investigation is carried out.
? A new 3,000 capacity venue, 'Document', has been launched by the team behind Motion and the Marble Factory. In an old document storage facility in St Jude's, the space will house artists studios, a gym and co-working space.
? Bristol Beacon has announced a reopening date of 30 November. The Victorian concert hall has been closed since 2018 for refurbishment, during which time the costs have tripled from their original estimate to an estimate of £132 million.
? Councillors have expressed concerns that IT software update delays at Bristol City Council will put the team at risk of cyber attacks. 'End of life' software is often a target for cyber attacks, and though systems are due to be updated by May next year at a cost of several million pounds, some of the software's current virus protection will end before that date.
? Bristol's Green Councillor Group, currently the biggest on Bristol Council following the recent Hotwells and Harbourside byelection, has elected a new leadership team. Former Group Leader Heather Mack did not re-stand, and was succeeded by Emma Edwards, while Tim Wye was elected the new Deputy Leader, and Barry Parsons was elected Group Whip.
---
Solutions and Successes ?
? Bristol Local Food Fund, a voluntary project to fight food insecurity in Bristol, has awarded £60,000 of funding to 18 community food projects using an inclusive process to make sure money reached groups most in need. The fund will support organisations such as Knowle West Health Association, to fund the equipment and ingredients required to run a year's worth of community cookery classes in their Community Kitchen on Filwood Broadway, and Caring in Bristol for their Bristol Goods project, a pop-up food shop operating in Hartcliffe and Withywood providing affordable healthy food and additional support to people on low incomes or at risk of homelessness.
?️ Share Bristol, who run a 'Library of Things' in Kingswood, is planning to open a new one on East Street in Bedminster. At a 'Library of Things' members can borrow tools and equipment for free rather than buying them new. To be able to launch the new venture they're appealing for donations, volunteers, and advertising a new Director position.
✊ ACORN Bristol has logged a win for one of their members who was hit with a 66.6% rent increase by agents Just Lets. A group of ACORN members marched on the offices of Just Lets and conducted a phone campaign, demanding negotiation on the increase. They agreed on a reduction of the rent hike from an extra £300/month to an extra £50/month.
---
This Week in Bristol: Thousands of Bristol Cable readers get this essential digest of local news sent to them every week. Sign up to join them and receive in-depth reporting and analysis that cuts through the noise of daily news.