This week in Bristol: Earthquake fundraiser organised by Bristol woman smashes £10k target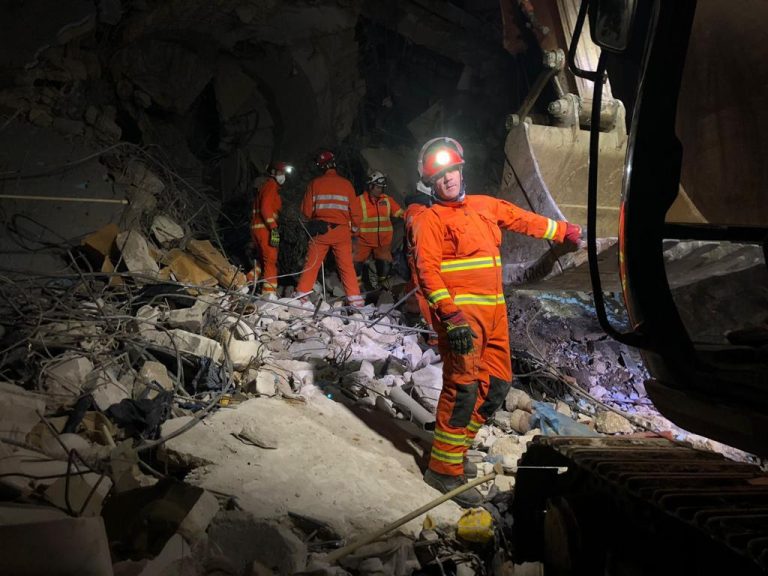 In the news this week, Turkey and Syria are reeling from the devastation caused by two huge earthquakes that hit either side of their border in quick succession on Monday. But people who have connections to the area have begun to act, including one Bristol-based woman whose fundraiser has had huge success.
The situation in both countries is dire. On top of the initial damage there have been continuing aftershocks, many hospitals are reduced to rubble, and below freezing temperatures are reducing survival chances of those still trapped, while those displaced are forced to keep warm and feed themselves without electricity.
At time of writing, the death toll is more than 22,000 and continues to grow. To help the scores of injured, the tens of thousands made homeless, and those grieving, Asli Tatliadim launched a fundraiser for the Turkey Mozaik Foundation, a UK-based charity experienced in supporting civil society during catastrophe in Turkey.
Asli, a refugee and migrants' rights campaigner from Turkey, lives in Bristol. Her £10,000 fundraiser has already reached its target after only a few days. If you would like to contribute to the ongoing fund, or learn about other organisations to support, you can visit the fundraiser page here.
The Bristol round-up ?
? Avon and Somerset Police have admitted there have been "several cases" over the past five years when officers were found guilty of misconduct but continued working. Police and Crime Commissioner Mark Shelford said he will pursue figures on how many officers in Avon and Somerset officers have received written warnings instead of dismissal after being found guilty.
? The council has announced it will spend £3m fitting 200 heat pumps in Westbury-on-Trym as a pilot project. They said Westbury-on-Trym has been chosen as a wealthy area with larger houses and greater energy use than average Bristolians, meaning emissions savings are greater, and residents are more able to contribute to the initial costs. The project will focus on training and building up a local supply chain, which will eventually allow installation of heat pumps across Bristol.
? Plans to build more than 500 new homes on countryside near Brislington Park & Ride have been revealed. Developer Bellway Homes is still in the early stages of getting permission from the council, and say their plan would see 555 new homes, of which 170 to 220 would be "affordable". They say they will keep the nearby allotments and develop new wildlife habitats alongside, however some councillors object to any building on greenbelt land and are suggesting it should be removed from consideration for development altogether.
?️ The council has asked the West of England Combined Authority for more than £5 million to draw up a masterplan for the controversial Western Harbour redevelopment. The work around the Cumberland Basin is hoped to bring thousands of homes to central Bristol, but the council have been criticised for a lack of transparency, diversity and public consultation, as well as for their latest vision based on expensive consultation getting flack for lacking detail.
✏️ Public consultation on the draft Temple Quarter Development Framework is now open until 8 March. The framework sets out plans for the enormous regeneration project that will see 10,000 homes built and the transformation of the area around Temple Meads, St Philips Marsh and Mead Street in Totterdown. Residents are invited to give feedback on the proposals. You can respond here.
⛔ A shop-sized mural advert on Clare St proposed by London ad company Blow Up Media has been rejected by the council. 48 people submitted objections alongside a campaign by Adblock Bristol, and the council said the proposal failed to "demonstrate any significant public benefits".
? Charges will be introduced at ten small city car parks despite objections from residents and cross-party councillors. The fee, expected to be £1/hour, will be introduced at Westbury Hill car park in Westbury-on-Trym; Waverley Road in Shirehampton; Beechwood Road in Frome Vale; Callington Road in Brislington; Chalks Road in St George; Derby Street in St George; Ducie Road in Lawrence Hill; Machin Road in Henbury; Repton Road in Brislington and Stoke View Road in Eastville.
? Homelessness charity St Mungo's say they have investigated complaints aired on bedsheets outside its hostel in Speedwell. The words "managers don't care" and "no support to move on" were emblazoned on sheets hung outside the charity's Longhills building, but that "there had been no complaints made in relation to them" formally.
---
Solutions and Successes ?
? Aid Box Community will be launching online cook-along classes next month to raise funds. The Bristol-based charity provides practical aid and community for asylum seekers and refugees. The classes are open to all, and you can sign up here.
---
This Week in Bristol: Thousands of Bristol Cable readers get this essential digest of local news sent to them every week. Sign up to join them and receive in-depth reporting and analysis that cuts through the noise of daily news.