'I was finally diagnosed with ADHD at 25. Would I have got this sooner if I was a boy?'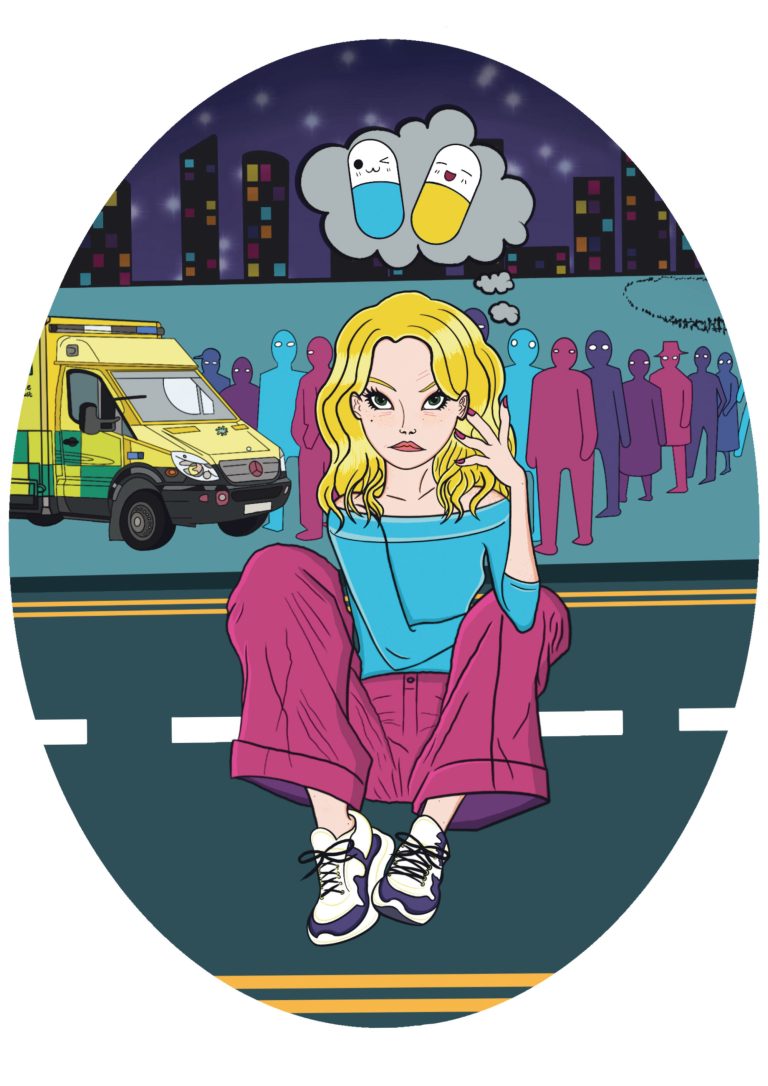 I was 25 when I finally got diagnosed with ADHD, after spending years researching neurodiversity and fighting for a correct assessment. I was known as a hyper and imaginative child, which made thriving at school harder and often left me feeling different and disconnected.
Attention deficit hyperactivity disorder (ADHD) symptoms mainly fall into two categories: inattentiveness (difficulty focusing) and hyperactivity (including impulsiveness). It is treated with medication and talking therapies. The cause is unknown, but it tends to run in families. Untreated ADHD can reduce life expectancy by as much as 13 years. In the UK it's believed 2-5% of children and 3-4% of adults have the condition, mostly undiagnosed.
As a baby I avoided eye contact. I struggled to speak, and had speech therapy. I could never learn to ride a bike. I now wonder if I have dyspraxia – a developmental coordination disorder – which has links with ADHD.
At school, I fell behind and had to be tutored in reading and writing. My inattentiveness was dismissed as "daydreaming." I loved art and was just deemed "creative." It wasn't disruptive and therefore not a red flag. Being creative seemed to explain my struggle with logical subjects, but I wonder if I could have thrived in an educational environment that understood my condition. I struggled with intense "daydreaming," struggling to focus on class. I found being different difficult and confusing.
Neurodiversity presents differently in boys and girls. Girls are more capable of masking symptoms early, while hyperactivity in boys leads to them being diagnosed younger due to them disrupting class. An earlier diagnosis can help someone with ADHD understand and treat impulsivity in their teen years and adult life, avoiding risky, unhealthy behaviours developing. They better understand their condition, emotions and world perception. Boys are more likely to be given the opportunity to develop healthy coping mechanisms – an opportunity we are robbing girls of.
Having ADHD and mental health issues while feeling misunderstood led to my hyperactivity being less controllable, often acting without thinking. This impulsivity is why people with ADHD can engage in behaviours that place them at risk, including substance abuse, dangerous driving and gambling. Many of these behaviours, which can feel highly addictive, begin in undiagnosed teenagers who don't understand their disorder and lack coping mechanisms. ADHD is believed to be linked to the brain struggling to produce dopamine, which may explain why we crave impulsive behaviour, but this negative behaviour often continues.
Due to my mental health misdiagnosis I was on and off antidepressants until 25. I was frequently offered short-term therapy but couldn't really change my behaviour without a better understanding of my condition. I started to question if I had a dissociative disorder due to my inattentiveness, which worsened as I was bounced around services, therapists and GPs.
I finally got a diagnosis of attention deficit disorder (ADD) privately in 2020 and started stimulants, but they affected my sleep and appetite too much to continue. I was then prescribed Atoxmetine, but I was still on antidepressants and had a serotonin overload, which can be fatal. No longer able to afford private help, I was put on the NHS waiting list, taking two and half years. My treatment is private but funded by the NHS. I was diagnosed with ADHD last summer, receiving my medication late December – a low dose of Atomoxetine again, but without antidepressants this time. No therapy or other support is currently offered. Though more support would be welcome, at this point I'll take what I can get.
I sometimes feel frustrated that my symptoms weren't picked up on sooner. How different could my education, childhood, teenage years and early adult life have been? Would my mental health and relationships be better? Could I improve more with better support now?
But I have some support. Many don't. One in four prisoners in the UK are believed to have ADHD, which is five to 10 times higher than its prevalence in the general population. How many people's lives could be different if we focused on early diagnosis and prevention of serious symptoms? Could prevention ease pressure on the NHS and prison systems?
Despite the issues surrounding ADHD, there are positives. Research into neurodevelopmental disorders is progressing, as is public understanding. If we support our health services and research into neurodiversity, the future for the next generation will improve. And that's something worth fighting for.
Independent. Investigative. Indispensable.
The Cable is Bristol's independent, investigative newsroom. Owned and led by 2,500 members, we produce award-winning journalism that digs deep into what's happening in Bristol. Investigative journalism strengthens democracy – it's a necessity, not a luxury.
As a democratic members co-op, democracy is built into everything we do. We're 100% owned by thousands of Bristol members.
If we can triple our membership, this funding from the people of Bristol would make the Cable completely sustainable.
Join the Cable today