Meet the Bristol science teacher who took on Shell and is now calling bullshit on energy greenwashing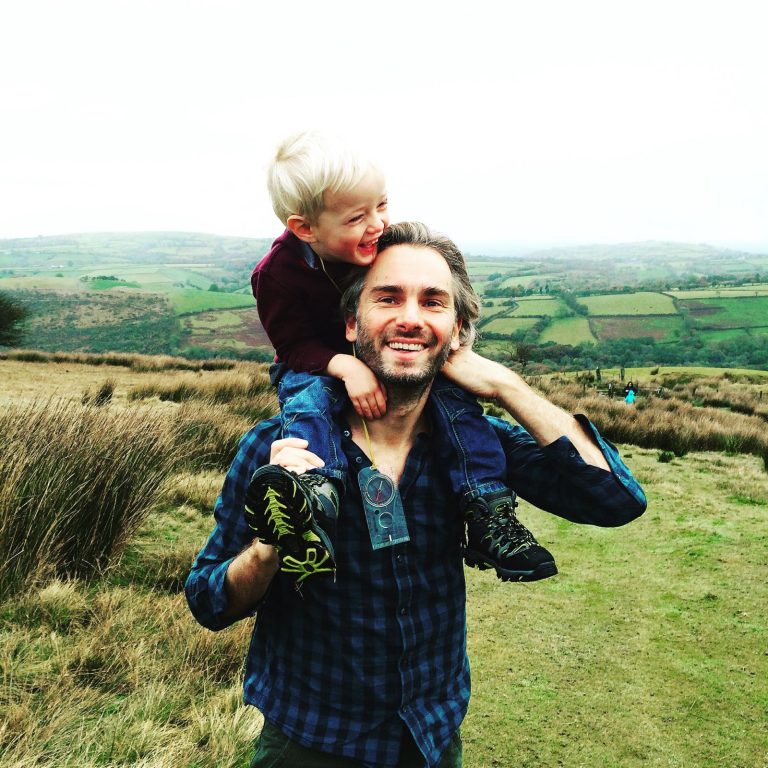 The Shell garage at the start of the M32 is a familiar if unremarkable landmark for many Bristol residents.
For Ben Hall, a science teacher from St Werburgh's now studying for a PhD at Durham University, it represents the start of an unplanned journey into challenging 'greenwash', which began with a purchase of petrol dubiously positioned as being carbon neutral.
Part of the 'Drive Carbon Neutral' campaign that Shell launched in 2020, the advertising on this particular forecourt backfired. Hall bought a can of petrol, but then demanded his money back on the basis that he'd been mis-sold a carbon-intensive product.
Hall's request for a refund meant bringing a case at the small claim's court, and drew Shell into a lengthy correspondence attempting to justify their 'offsetting' practices. This term describes the range of ways in which carbon emitted through a particular product or activity – such as producing petrol – can be compensated for by removing or avoiding carbon emissions elsewhere, for example, paying for trees to be planted.
Galvanised by the argument with Shell, Hall is now taking on greenwashing in the energy industry, challenging the claims energy suppliers are making about how green their tariffs are.
"I guess I'm an activist as I'm doing something about it but I've never seen myself that way – I describe myself as a science teacher," Hall explains. "I was pretty hot under the collar about Shell, as I'd been teaching about carbon neutrality for years. Clearly they had a very different idea about what this means to what I'd been teaching. It seemed like shameless greenwashing of a fossil fuel."
As a wider investigation around the 'Drive Carbon Neutral' campaign revealed, the environmental benefits of the tree -planting schemes Shell was investing in were not at all clear, with a representative of Carbon Market Watch branding the claims misleading.
"I did some research and their claims were based on them paying people not to set fire to areas of peatland, on the basis that if they didn't pay them then the areas would be set on fire," Hall said.
Hall's consumer activism is a small-scale example of the growing fight against 'greenwashing'. From Bristol Airport's 'net zero' expansion (the calculation is made without including the emissions from flights), to a recent car manufacturer's claim that their new model was so clean it 'purifies the air as it goes', the gradual corporate acknowledgment of the climate crisis has unleashed an avalanche of highly questionable claims. 
Almost always, these claims rely on offsets. Part of the problem with offsets is that complex and opaque systems are used to calculate, approve and 'trade' carbon credits. A major recent Guardian investigation into the international carbon offsets involving rainforests found 90% were "worthless". 
Tackling energy greenwashing
But if this sort of shady international carbon accounting feels far removed from our daily lives, Hall's new Energy Greenwashing project brings it closer to home. The research involves digging into the regulatory systems around green energy tariffs, and he is inviting people to test the claims made by their energy suppliers. 
Hall's initial investigations – exploring things like 'tradeable green certificates', which energy suppliers buy to underpin claims that their electricity is green – suggest some concerning similarities with international offsetting markets.
"I started looking into some of the economic instruments that are used to market and sell green electricity," Hall explained. "And I quickly realised how difficult it is if you're a consumer to tell different claims apart.
"The main issue is that the way the electricity system works is really, really complicated. You can't separate out the green electricity from the brown electricity, it all comes through the same wires."
Most people are probably aware that the electricity which powers their home is in fact exactly the same as their neighbours', no matter what tariff they are on. That's not a scam: it's because the electricity in the grid, no matter what energy source it comes from, is all blended together. The more this blend moves towards renewables and away from gas, the greener our electricity will be. But although some energy companies use customers' payments to invest in new renewable power capacity, it is often not this straightforward.
According to Bristol's Centre for Sustainable Energy, the worst offenders merely buy up unwanted existing renewable energy certificates, then claim their tariffs as green despite not having invested in any new renewable capacity at all.
"How legitimate it is for lots of companies to be marketing their tariffs as 'green' is a bit of a moot point – they can claim to be greener than other tariffs. It's very difficult to find data." says Hall. 
One common practice is companies buying a set amount of green-certified electricity, then allocating more of these credits to their (typically more expensive) green tariff, and lowering the amount in their cheaper standard tariff. The amount of green electricity remains the same overall, no matter which tariff customers choose. In Hall's estimation this is "simply robbing Peter to pay Paul". 
Pushing back on despondency
It's a grim diagnosis. And there's a risk that revealing the convoluted ways in which green tariff claims are made leads to consumers becoming desensitised to both greenwashing and attempts to debunk it.
"There is definitely a trust and a despondency problem," Hall agrees, but places the blame for this squarely at the feet of the companies making the claims. "People know there is a corporate race to the bottom and feel disempowered. But challenges to greenwashing are taking hold, and they make investors worry."
Despite a generally critical perspective on the credibility of green tariff claims, Hall thinks that a handful of energy companies have got the right idea, including Good Energy and Ecotricity, which puts its profits into building new renewable energy capacity to feed the grid.
"Look for concrete examples of what has actually been done with the money you're paying through your green tariff" he advises. "Look for specific actions. Are there set targets? How much lower are the emissions? Do the numbers make sense? Are the claims clear and precise, not just using words like 'green' or 'natural'?"
Realistically, many bill payers will not have the inclination to take a deep dive on the claims made by their energy suppliers. But by raising questions – putting the obligation on companies to explain their claims rather than on customers to fact-check them – the consumer-rights approach Hall advocates aims to build agency. It's a pathway for consumers to influence the rules that govern what companies can and can't do, and that's where real change can happen. 
Holding energy companies to account is something within many people's grasp. And it is a way for people who, like Ben Hall, don't consider themselves activists, to nonetheless chivvy the green transition along: "Individuals have agency. We are involved. We're not just an end unit."
Find out more or get involved in Ben Hall's Energy Greenwashing research.