Notorious Bristol property boss fined more than £10,000 for eyesores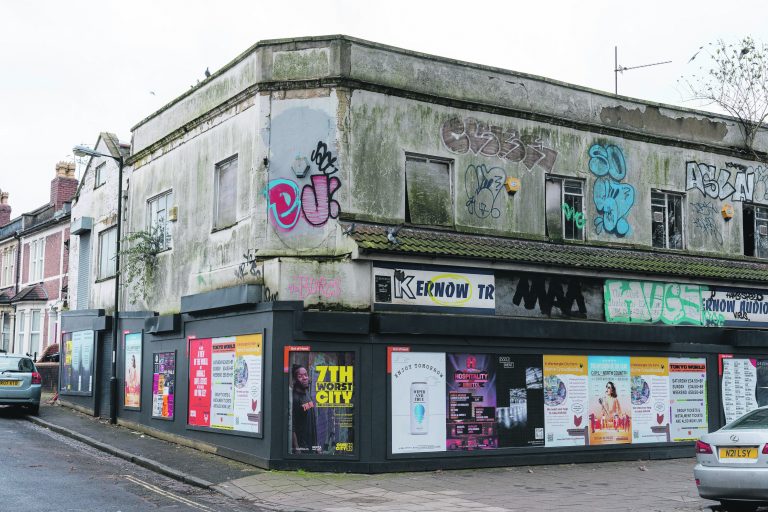 An infamous Bristol landlord who owns property worth millions has been fined more than £10,000 for failing to carry out works on three dilapidated buildings in Bristol.
Bristol Magistrates' Court has fined Mushtaq Ahmed £10,327 for failing to carry out works to maintain three of his properties: the Kernow Audio and Sound Building on Mina Road, St Werburgh's; the former Gainsborough pub site in Lockleaze; and a site at Leinster Avenue in Knowle West.
Bristol City Council first issued Ahmed a community protection notice in March 2021, demanding he clean up the three buildings, which have been defaced by graffiti and attracted fly-tipping.
When no action was taken, the council took Ahmed to court. He appeared at Bristol Magistrates' Court on 2 February last year. He was found guilty and initially fined £1,000 per site. He was also ordered to pay £2,703 in costs and a £190 victim surcharge.
But Ahmed's buildings continued to crumble for another year. The Cable revealed in February that Bristol City Council had begun investigating Ahmed for a breach of a previous legal order.
On 20 March, Bristol Magistrates' Court fined Mr Ahmed a further £3,000 per site and ordered him to pay an additional £1,327 in costs, for failing to comply with community protection notices and remedial orders.
'We will step in'
The remedial orders include three buildings. Magistrates fined Ahmed for the Kernow Building – recently dubbed a "rat-infested wreck" by Thangam Debbonaire, the local MP for Bristol West. Magistrates heard Ahmed failed to remove graffiti and flyposting, improve the building condition and remove vegetation from the walls, roofs and elevations.
Local Green councillor Tim Wye said: "Local councillors have been working with officers for about 18 months on the Kernow building. It is a real eyesore and causes a lot of distress to local residents, never mind having an empty property just sitting there.
"I would like to thank officers for their persistence. Residents often get rightly frustrated about how slow things sometimes move, but it's reassuring that you can get results. I would now urge Mr Ahmed to take his responsibilities seriously."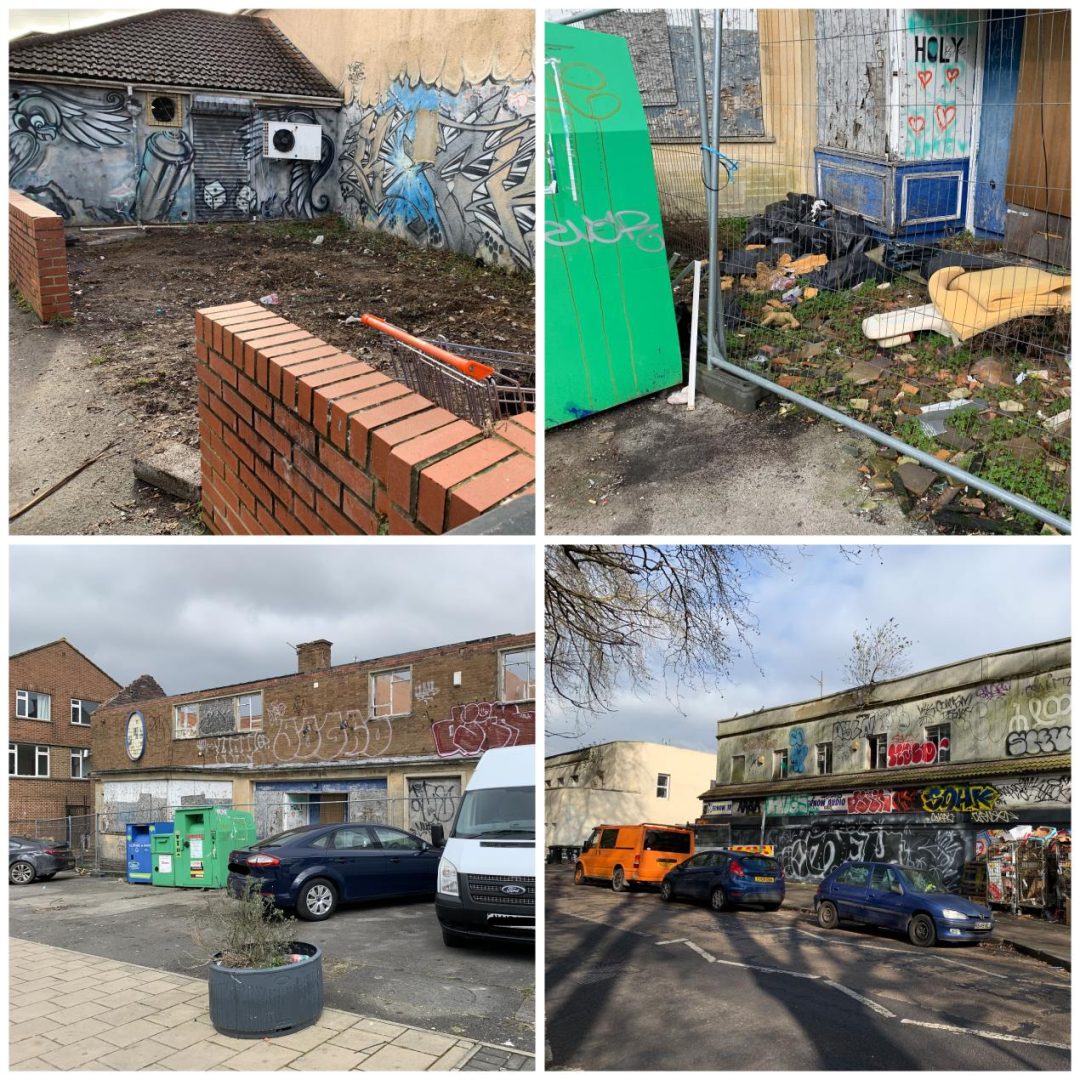 Campaign group Caring for St Werburgh's praised the move but said it wanted the council to go further.
"We are pleased that the council has fined Ahmed £10,000 and hope it continues to increase sanctions while he ignores the dereliction he is responsible for," a spokesperson said.
"Ultimately, we would like to see compulsory purchase of the Kernow building and a useful attractive building put in its place."
Bristol Magistrates' Court also heard Ahmed had failed to remove graffiti and fly-tipped waste, install fencing to secure the land and implement a regular cleansing programme at the former Gainsborough pub site.
The council is pursuing a compulsory purchase order on the plot to deliver 37 new council homes and a community space. Council housing chief Tom Renhard said the local authority would be pressing ahead with plans for the site. 
"I hope to be able to share more on this process soon," Renhard said.
Magistrates also fined Ahmed for a site on Leinster Avenue in Knowle West. They heard Ahmed failed to remove graffiti and flyposting, remove fly-tipped waste, install fencing to secure the land to prevent further fly-tipping and graffiti.
Ahmed has become notorious for allowing his properties to blight Bristol's high streets. Locals have complained about debris and graffiti and accused him of brazen property speculation, which he denies.
Land Registry records show Gracewell Limited, of which Ahmed is the sole listed director, owns 15 properties in Bristol. But the landlord acknowledges he has more.
"Property owners have a responsibility to maintain their properties and ensure they do not become a burden on the community," Renhard said. "Where owners don't take their responsibilities seriously, we will step in.
"I thank the enforcement team for their persistence and diligence in bringing this case to court and securing a prosecution that should act as a warning to all rogue property owners."
Ahmed will now be informed that he is still in breach and has until 21 April to comply with the court order or be prosecuted again.
The Cable has approached Ahmed for comment.
Independent. Investigative. Indispensable.
The Cable is Bristol's independent, investigative newsroom. Owned and steered by 2,500 members, we produce award-winning journalism that digs deep into what's happening in Bristol. Investigative journalism strengthens democracy – it's a necessity, not a luxury.
As a members co-op, democracy is built into everything we do. We're 100% owned by thousands of Bristol members.
If we can triple our membership, this funding from the people of Bristol would make the Cable completely sustainable.
Join the Cable today