This week in Bristol: Four Bedminster pubs close on same day (but one's reopening)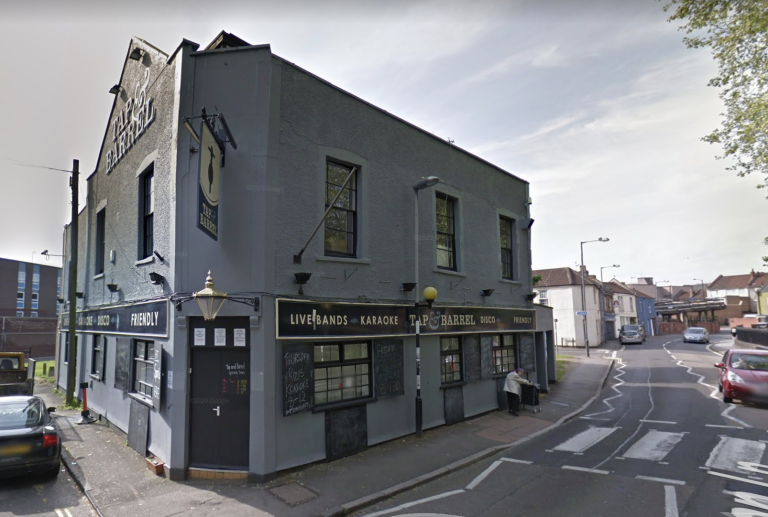 This week in Bristol, four pubs in Bedminster within a five-minute radius of each other all announced their closure.
On Wednesday 29 March, The Tap and Barrel on Dean Lane, Albert Lounge on West Street, The London Inn on Canon Street and the Black Cat, also on West Street, announced their immediate closure.
The Tap and Barrel and Albert Lounge announced via social media that the cost of living crisis was the culprit, whereas signs appeared on the doors of The London Inn and the Black Cat to say they, too, were closing their doors.
The four pubs are owned by the same man and were leased to one person who announced that due to the rising cost of living, they had to close all their businesses.
Locals began to share their shock on social media. Paul Mizen tweeted: "Both the Albert and the London Inn should have protection orders on them. Both epic parts of Bemmie history. When you got the bus it was always, London Inn please conductor."
"Bedminster will never be the same again", lamented south Bristol-based journalist Charlie Watts.
But shortly afterwards, a couple came forward to take over the Black Cat's lease, and said it would reopen from Saturday.
In a Facebook post, Mark and Katie Whiteman said: "We are pleased to announce that the Black Cat will be open again from Saturday at midday.
"Everyone welcome – it will be amazing to see all the regular faces and some new ones." The pub has a regular Sunday afternoon gig, which will go ahead. Don't miss it this Sunday afternoon, 3-6pm.
The Bristol round-up

Costs have risen by £500,000 for planned repair work to fix critical flood defences in Bristol Harbour. The council originally asked the Environment Agency for £1.25 million, but the cost has now risen to £1.75 million. The work to repair the sluices by Underfall Yard is "urgent" as some of the infrastructure is more than 100 years old.

A year-long review by inspectors reveals Avon and Somerset Police "requires improvement" in investigating crimes including rape and serious sexual offences. Half of all investigations carried out by the short-staffed police force end up with no further action being taken, inspectors said.

£1.6 million will be invested in seven of Bristol's parks to upgrade their facilities, with money from a levy on housing developers. Better facilities are expected to help them support new housing developments, and will be implemented across Hengrove Play Park, St Agnes Park in St Pauls, Argyle Road park in Speedwell, Oldbury Court Estate, Rawnsley Park in St Judes, green spaces in Lawrence Weston and Victoria Park.

Bristol City Council is not on track to meet its 'affordable' homes target of 500 this year. In the 'worst case scenario' it could be as low as less than half, says a council performance report.

The former cinema on Filwood Broadway is finally being demolished after being derelict for decades. The building has been an 'icon' of Knowle West, and has been bought to be turned into flats despite a campaign to preserve it.

A campaign coalition including Save Bristol Zoo Gardens Campaign, Bristol Friends of the Earth and Avon Needs Trees, has formed to protect the trees on the historic Bristol Zoo Gardens site. In an open letter to Mayor Marvin Rees, they say as part of its declaration of an Ecological Emergency, Bristol City Council committed to doubling the tree canopy by 2046, and shouldn't engage in ecological 'vandalism'.

Two swimmers have become the first to (legally) swim in Bristol Harbour. The water "tastes surprisingly lovely", one said. From 29 April, a five-week pilot project will allow the public to book swims in a section of the Harbour for £7 an hour every Saturday and Sunday from 8am to 10am.

Bristol non-profit Saffron, whose mission is to advance gender equality in the music industry, has lost some core funding and is running a crowdfunder. They've raised more than a third of their £50k target so far, which they hope will allow them to continue bringing opportunities for women and non-binary people across the world to enter the industry.

ACORN Bristol are calling for people to join them in stopping the second attempt at evicting a man with inherited debt. County court bailiffs are due to evict George Francis from his home in Easton again on Tuesday 4 April, after he inherited his father's debt. Contact ACORN directly for details.
Solutions and Successes

Dom Whiting will be back in Bristol with Drum & Bass On The Bike this Sunday 2 April. The event, made popular by his livestreams, will see hundreds of cyclists following Dom playing drum & bass from his bike, modded with a DJ setup. It begins at Lloyds Amphitheatre at 2pm.

Arnolfini has launched its first ever crowdfunding campaign for a community textiles studio. With a target of £20,000, the month-long campaign will coincide with Arnolfini's major exhibition of textiles: Threads, from 8 July to 1 October. You can find the crowdfunder here.
Sonny Stores and the Mazi Project have joined forces to launch a 'pay-it-forward' food box scheme. The box, with seasonal recipes, will be delivered to homes and will see another 'paid forwards' to a young person in need. Find out more here.
---
This Week in Bristol: Thousands of Bristol Cable readers get this essential digest of local news sent to them every week. Sign up to join them and receive in-depth reporting and analysis that cuts through the noise of daily news.