We're hiring: Workplace Lead (Operations)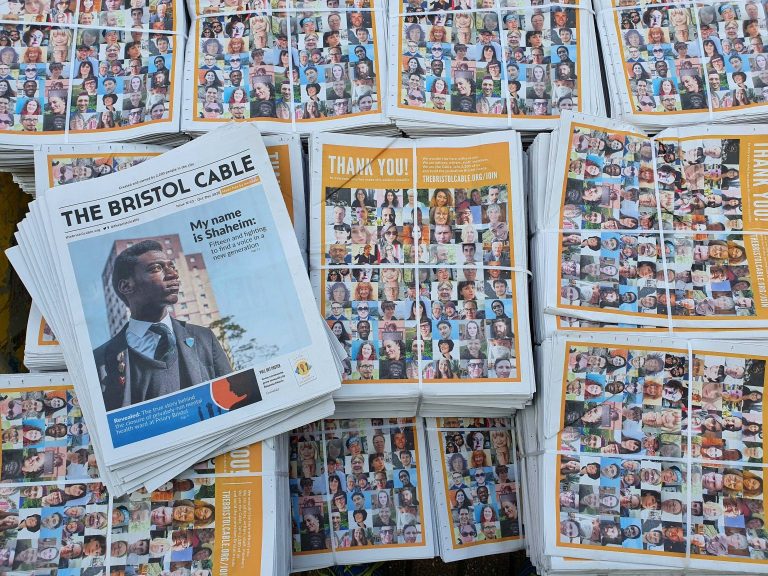 ** This role is now closed **
About the role
The Workplace Lead is the engine of the Cable, leading the charge on our operations. You will be a 'do-er', someone who loves to focus on organisation, systems and processes, and wants to be the driving force behind a smooth-running workplace.
You will play a crucial role in developing and administering the systems and processes which make it possible for us to deliver our journalism and community engagement. You'll enjoy working behind the scenes to put everything in order and making sure the team can work productively and happily in a safe and comfortable environment.
You will be responsible for our workplace operations, including administering budgets alongside team leads, the logistics of distributing our print newspaper, and managing the office. You will also be able to use your creativity and experience to think about and contribute to how our organisational systems can develop and improve.
Aside from our main roles, every Cable team member is part of the staff cooperative. We all have a shared stake in the work we do and how we work together, so all team members contribute to key decisions and the overall direction of the Cable, including our priorities, strategy and general operations.
Key information
Contract: Permanent
Hours: 3 days per week (with the potential for 4 days, TBC)
Salary: £27,314 pro rata (Note: The Cable has an equitable pay structure where the pay differential between the lowest and highest paid is no more than 20%. This is band 3 out of 5 – 10% above base. See below for more info.)
Location: Bristol Cable office: The Station, Silver Street, BS1 2AG (with work from home flexibility, but you will need to be able to attend the office several days a week)
Applications closing date: None, we will be interviewing on a rolling basis until the position has been filled.
Any questions? If you have any questions please email applications@thebristolcable.org.
We particularly encourage applications from women, people of colour, LGBTQ+ people, people with disabilities, and people from working class backgrounds.
Role responsibilities
Operational support and office management
Provide general operational coordination to the staff team on a day to day basis.
Manage the office, ensuring everyone has the supplies and equipment they need, post is well managed, and the office is well organised and safe.
Collaborate with our Tech Coordinator to manage assets and IT needs/processes.
Develop and manage our organisational systems and processes.
Co-ordinate the distribution of our quarterly print newspaper, alongside our Community Organiser and distributors.
Finances and resources
Administer the organisational budget, monitor spending, create monthly reports for different teams and an annual report on our income/expenditure.
Ensure all aspects of our financial and banking administration are well managed, working closely with our accountant and bookkeeper to ensure invoices and expenses are processed, queries answered, and payroll is up-to-date.
Work in our Fundraising Team to develop grant applications, budgets, and grant reports.
Board of Directors
Prepare financial and governance reports for the board meetings and subgroup meetings.
Attend board meetings and subgroup meetings (involves a few hours of work in the evening, outside normal working hours, which you'll be able to claim back).
General co-op coordinator responsibilities
Pro-actively participate in sociocratic decision making in our team meetings, contributing to the general strategic development of the Bristol Cable.
Participate in the peer-to-peer support scheme, providing mutual coaching and support with a colleague.
Person specification
We don't expect you to have all the experience or skills right away, and are keen to support your learning and professional development in the areas outlined below. But if you can demonstrate your ability and relevant experience, enthusiasm about working for the Cable in this role, and learning and developing as part of the team, we want to hear from you.
Essential
Experience in an administrative role.
Excellent and demonstrable organisational and administrative skills to get things done with care, efficiency and flexibility, showing a reliable, systematic approach and attention to detail.
Confidence in dealing with budgets and numeracy skills.
Confidence in managing and improving office systems and processes, including databases, file and document management, organisational policies.
Experience in or enthusiasm for democratic and inclusive ways of working.
Desirable
Learning and education: relevant college qualification or degree, or professional certification in finances / business / accounting or related fields.
Grant budgeting and finance reporting experience.
Project management experience.
Organisational budgeting and financial management experience.
Asset management experience.
Experience or enthusiasm for working with a board of directors.
Experience in organisational strategy development and management.
Experience of bookkeeping, accounting, and payroll management.
Experience of being part of a group organised using principles similar to those found in sociocracy or holacracy, i.e. non-hierarchical organising.
What we offer
A permanent position in our staff team, subject to a 6-month probationary period and funding.
A salary of £27,314 pro rata, with opportunities for increases.
36 days annual leave pro rata, including bank holidays, plus up to 5 days extra paid time off at Christmas, and up to 15 days unpaid holiday allowance, both pro rata.
A pension scheme with a 3% employer contribution and 5% employee contribution.
Flexible working based on team hours, and a period policy, to help you work when works best for you.
Monthly socials.
A personal training, professional development and wellbeing allowance to help support you.
A key role in a values-driven and purposeful team, with huge freedom to shape your work, evolve your role, and contribute to our strategy.
About the Cable
The Bristol Cable is a community-owned media cooperative, owned and supported by thousands of people across the city. We're recognised internationally as a pioneer in the movement for a new media, our mission is to redefine local journalism as a community asset, which is accountable to our readers. Together, we hold power to account through groundbreaking investigations, campaigning for change, and amplifying marginalised voices.
We produce award-winning local journalism, in print and online, made free to access for all by members. We don't chase breaking news, but instead dig deeper into key issues with original angles, including the local impacts of national and international issues.
Co-operative working
The Cable is a co-operative, and we collectively share responsibility for managing the organisation, following the principles of Sociocracy. So, as well as the responsibilities listed above, being part of the Cable team also involves participation in helping to run the co-op.
The above responsibility is shared across the team, but the People and Wellbeing Lead is ultimately responsible for ensuring that a culture of compassion, professionalism and momentum is maintained within this co-operative culture.
Equitable pay structure
As a grassroots organisation with a big mission and brilliant people working here, salaries in the Cable are lower than we would like to pay our colleagues. We've come a long way since being founded by dedicated volunteers eight years ago, and are continually working to grow our income and raise salaries as we do that.
In 2021, the Cable team developed a new pay structure which aims to be transparent, objective, and equitable in how we decide salaries. The system involves an annual self-allocation to agreed criteria such as levels of responsibility, with peer support and team review. We have five salary bands staff can be allocated to, depending on the number of criteria they meet, with a 20% differential between the highest and lowest paid team members.
New roles are allocated a banding based on our expectation for the criteria they meet, with the possibility to go up a band after the 6-month probation period, depending on whether more criteria are expected to be met.
As a member of the Cable team, you will be able to be involved in helping shape our pay structure as we continue to evolve it, and we aim to continue to raise staff salaries as we grow our income.
Anti-oppression
We recognise that our society contains many overlapping systems of oppression and that these injustices may be reproduced in how we work. We are learning more about our part in these systems and thinking strategically about how to change working practices, policies and systems so that we can challenge these unjust systems, as well as supporting colleagues who face particular oppressions in their daily lives.
This is a work in progress, and happening at individual and collective level. We expect all staff to educate ourselves on oppressions that we may not have experienced directly and to contribute to our work to make our organisational structures, practices and culture more inclusive and liberatory.
How to apply
Apply using the link below.
We particularly encourage applications from women, people of colour, LGBTQ+ people, people with disabilities, and people from working class backgrounds.
If you have any enquiries about the role or application process not answered above, please email applications@thebristolcable.org or call our office phone on 07533718547.
This application form is a space for you to tell us about your experience, skills and approach to working which make you suitable for the Workplace Lead role.
Please refer closely to relevant parts of the person specification in your responses, providing concrete examples of where you demonstrate meeting the criteria where possible, and what you specifically achieved in those cases if relevant.
You may want to draft your responses to this application form in a different document. You can find all the questions listed below in this document: Workplace Lead – application questions. Download or make a copy of it to draft your responses before pasting them in to the form here.
---
Your application and personal information will be processed in line with our Job Applicant Privacy Notice. If you have any questions please feel free to email us.