Spend a penny: A potted history of Bristol's public toilets before they were closed to save cash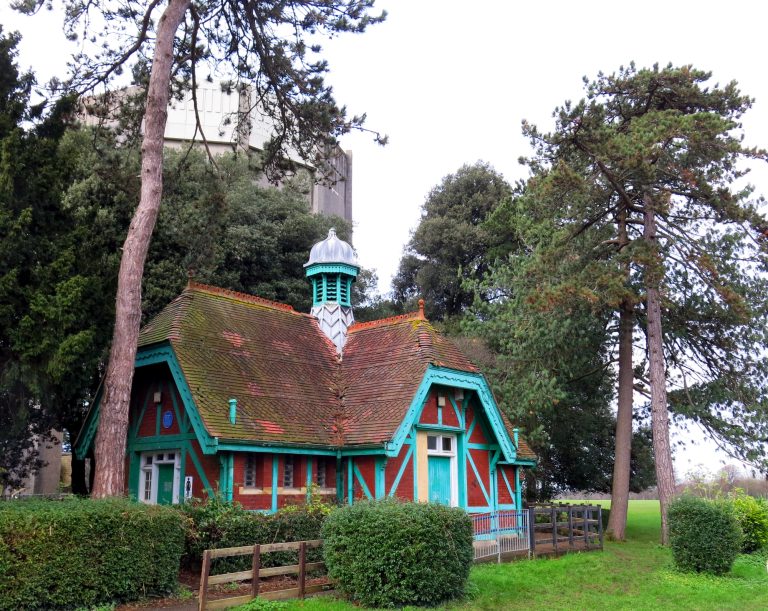 The sun's out, Easter is here, and Bristol's streets are filling up with families looking for things to do. But the thing with families looking for things to do, is that they'll also be looking for places to wee, and Bristol isn't so great for that, since the council closed most of the city's remaining public toilets in 2018 to cut costs.
The aim was to replace the 18 boarded-up loos with a Community Toilet Scheme, getting businesses to open their toilet doors to anyone needing to go. But the scheme is voluntary and there's nothing to stop business owners turning away anyone they don't like the look of.
The scheme has also been criticised for disproportionately affecting people with disabilities, particularly people who need to be certain they'll be able to regularly relieve themselves before leaving the house. 
But that's now. Let's take a look back at what Bristol's public toilets used to be like, from their basic beginnings to the 1970s 'Peak Toilet' golden age.
Bristol brings toilets to its citizens – but just the men, at first
For most of Bristol's 1,000-plus year history people went wherever and whenever they needed to. The rivers, and later the Floating Harbour, doubled up as open sewers – for direct use or emptying of chamber pots. 
It wasn't until the Victorians that we got proper water and sewerage systems. What also arrived was public transport – trams and trains – and now people could, and did, travel further from home. And they all sooner or later needed to answer nature's call.
The infrastructure made setting up public toilets a relatively straightforward business, and the first were for working men.
The cast-iron urinal at the top of Blackboy Hill is one of Bristol's earliest surviving public conveniences, dating from the 1880s. It was made by the MacFarlane foundry in Glasgow, and installed because its location was one of many places where horse-drawn cabs waited for new customers. The drivers needed somewhere to relieve themselves in between fares.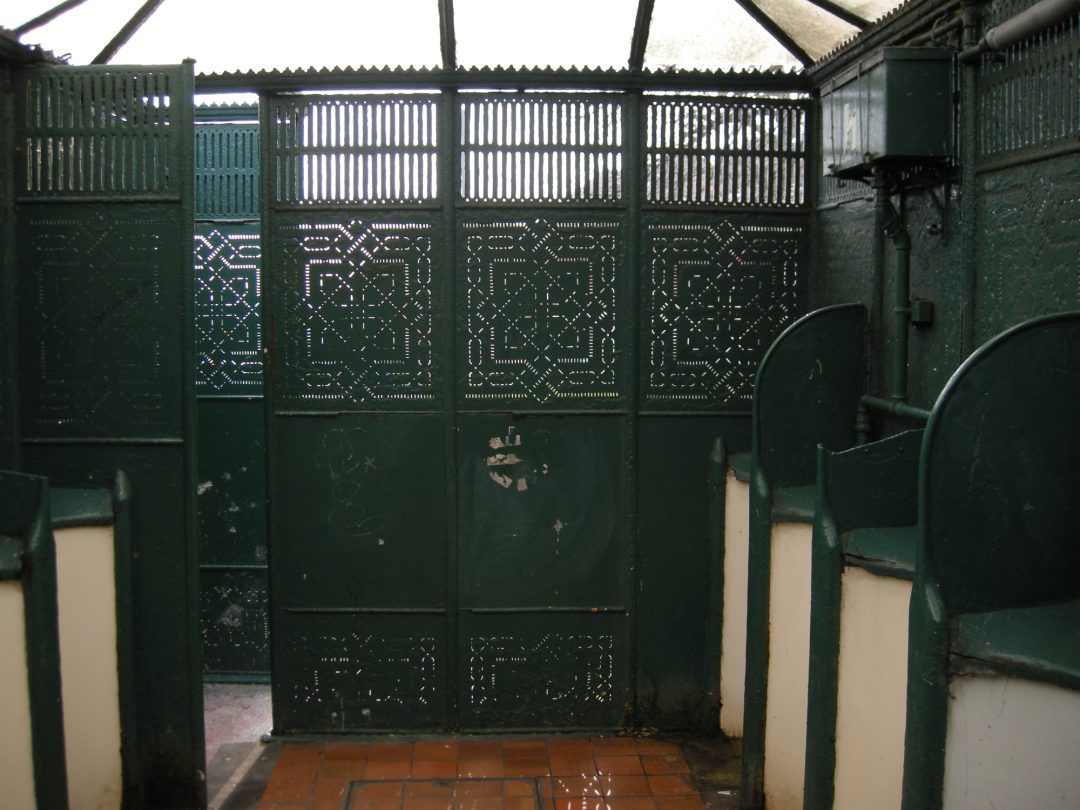 Later it would also be a terminus in Bristol's tram system, and doubtless it was handy for their drivers and conductors, too.
But it wasn't just for transport workers. It had another function, though one better illustrated by the urinals still standing on Horfield Common and at Mina Road Park. These ornate cast iron facilities date from around the same time, but are now also disused, locked up, and Grade II listed.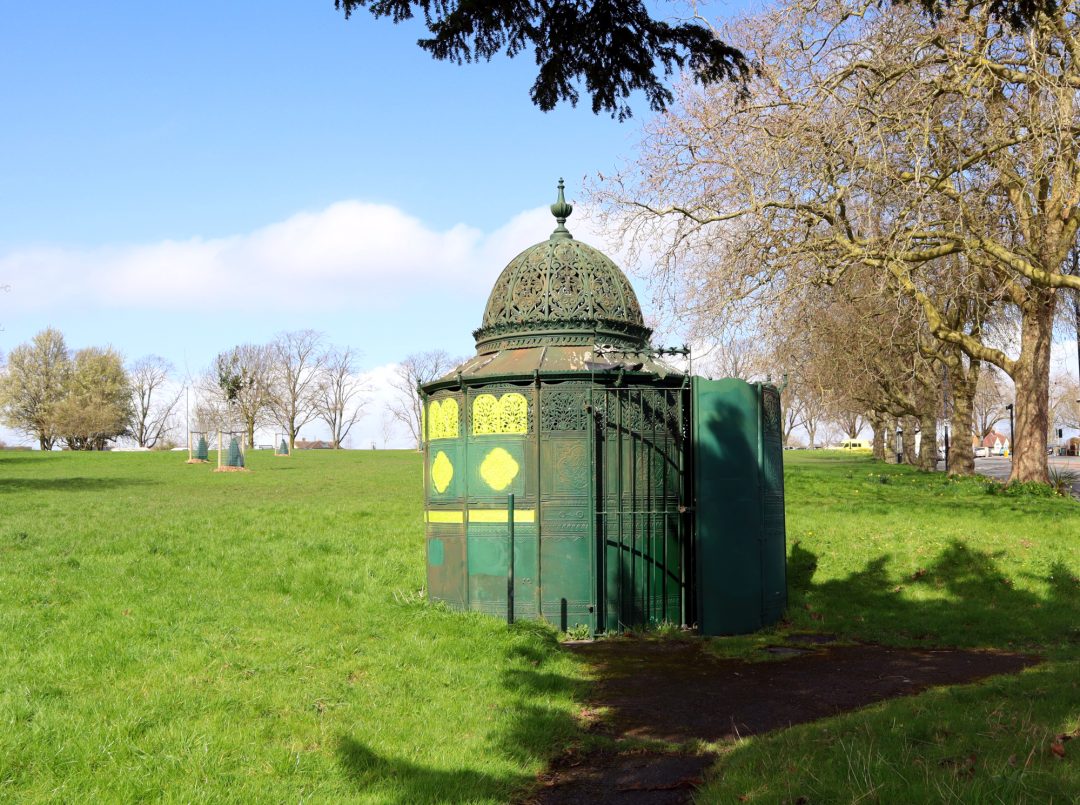 Men's urinals were placed in public parks in Victorian times – because patriarchy, right? The council's Sanitary Committee put them there for the convenience of men with never a thought for the ladies, right?
Not quite. Initially it was women's delicacy rather than their need to pee that was of priority to those in charge: Urinals were to protect the womenfolk from having to see chaps relieving themselves in public. By the later Victorian period there were large numbers of people visiting parks and open spaces on sunny weekends and beer was cheap and stronger than nowadays.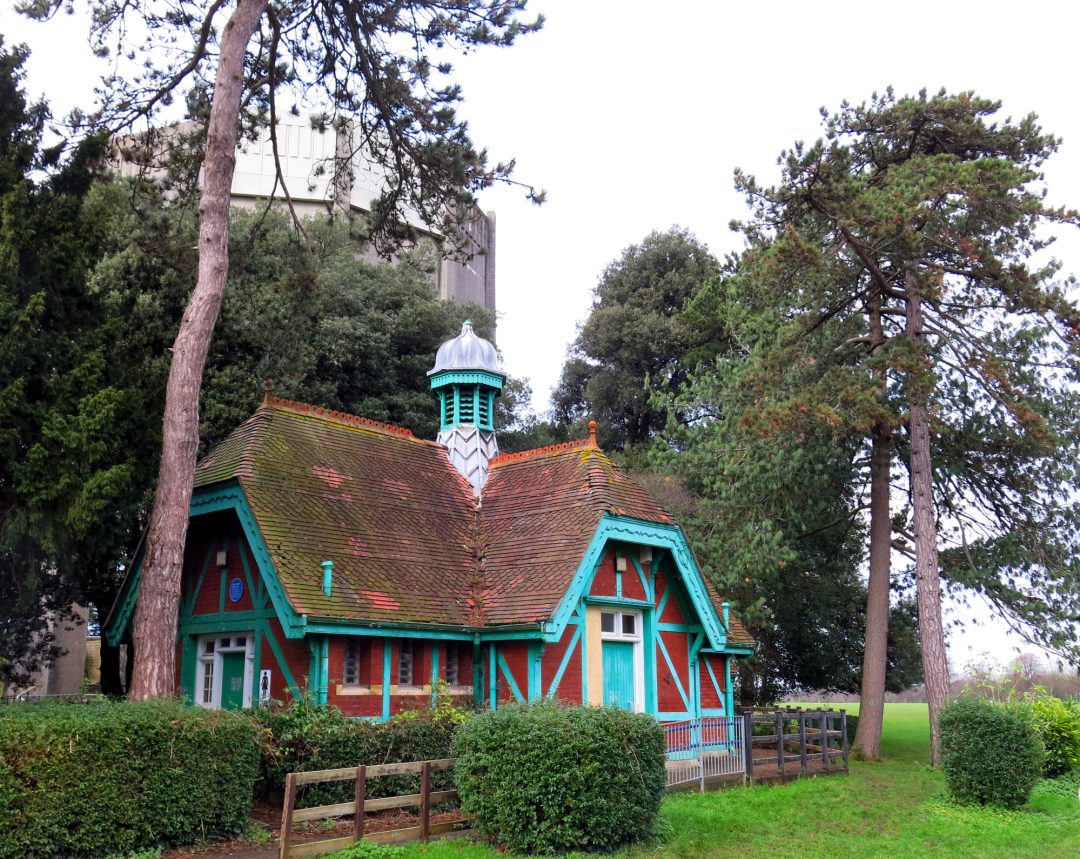 Women were catered for in due course. In 1891, the city resolved to build public 'lavatories', one for men and one for women, on the Downs (where the water tower is nowadays) and also at the landing stage at Hotwells, from where pleasure steamers took people on Bristol Channel cruises every summer.
The key word here is 'lavatory'. It's a euphemism. It's from the Latin lavatorium, a place for washing. The ones on the Downs were "for the use of cricketers and others, or holiday keepers wanting a wash and brush-up after games".
No mention was made of the water closets, though they were there. They opened in 1893 and the city advertised for a husband-and-wife team to be the respective attendants.
But for the very last word in lavatorial luxury you had to go to Woodland Road in Clifton, and you had to be female. The toilet block there opened in 1904, and the design is unusually ornate – it's possible that the architect may have been Sir George Oatley of Wills Memorial Building fame.
The gents section was quite utilitarian, but the ladies was the poshest loo in town, with a tiled path leading to a delightful interior with wooden seats on Armitage Deluge toilets, marble-walled cubicles, and a marble-topped dressing table which boasted a few potted plants.
The inter-war years saw more toilets opening around the city, notably the grand one by the Suspension Bridge in 1924 (Sir George Oatley disapproved, saying it spoiled the bridge approach and should have been located underground.)
Sex and public toilets
But if there was a golden age of public loos, it came with the welfare state. So much so that even in 1946 Bristol City Council considered converting 30 former surface air raid shelters into toilets. Only a few were converted in the end, but the ambition shows how seriously the council took the matter.
They built new toilets across the city, overground and underground, and many had full-time attendants, people employed to keep them clean. Bristol's most famous attendant was Victoria Hughes, who a year before her death at the age of 80 in 1978 published her memoir Ladies Mile. She became the attendant at the Ladies on the Downs in 1929 and, as she put it, "became an eavesdropper and observer of a way of life which I hadn't realised existed. This was the unmentionable twilight world of Bristol between the wars."
She eventually twigged that the women wearing cheap scent and counting money in her toilet were sex-workers, some from as far afield as Cardiff, and desperate to support their families. For 30 years she would be the women's non-judgemental friend and confidante, often sharing cups of tea. She is the only toilet attendant to have an entry in the Oxford Dictionary of National Biography. She has also been honoured with a blue plaque on the toilet, and, more recently, a sculpture next to it by guerilla artist Getting Up To Stuff.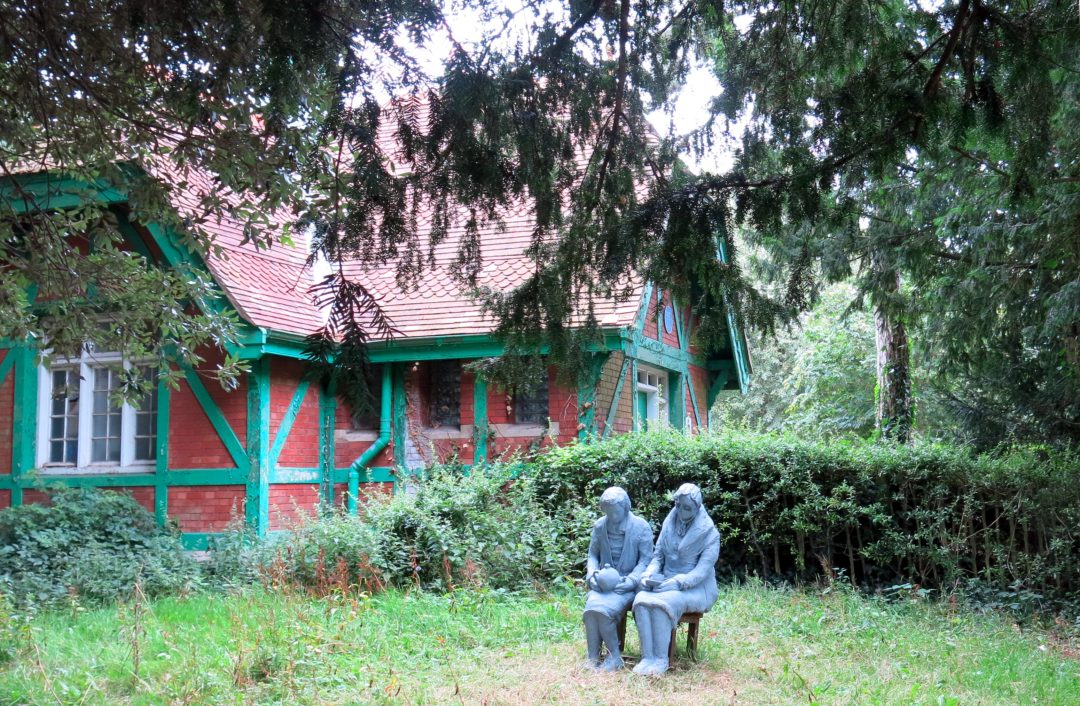 By the post-war period, sex and public toilets were inextricably linked. They were where gay men met. 
"Cottaging" was dangerous. Plainclothes police officers lurked to arrest men who usually ended up in court charged with gross indecency. Even if a guilty verdict didn't lead to a prison sentence, jobs were lost and lives were ruined. This continued even after the Sexual Offences Act of 1967, which legalised consensual sex in private between males over 21 – public toilets were not private.
As late as 1984 a teacher was arrested by officers keeping watch through a hole in the roof of the gents at Lawrence Hill. He was acquitted.
Bristol reaches Peak Toilet
By the 1960s the council was spending what would now be the equivalent of hundreds of thousands of pounds each year on maintaining and building "public conveniences". It's unclear when the city reached Peak Toilet, but it was probably in the early 1970s when there were more than 70 of them dotted around town.
The biggest was probably the Ladies and Gents in the city centre dating back to the late 1800s, which were originally lavatories and a booking office for the tram company. Now it provided relief for hundreds of people daily, particularly those waiting to catch the bus home.
Toilets were also in parks, on shopping streets, and in the middle of housing estates, precisely because until recent decades, most citizens did not travel by car, but by bus (or on foot, or by bike). If you faced a long wait for the bus and/or a long journey home, you might need to pay a visit.
By the 1980s, many had become run down. They were regularly vandalised or scrawled with graffiti. Some were closed, notably one at Anchor Road in 1999 following a police operation which netted a paedophile ring which pimped young boys from it.
Resistance to public toilet closures
There were still 66 council-run toilets when the first big batch of closures was mooted in 2004. The plan, put forward by the city's minority Lib Dem administration, ran into fierce resistance. 
The Bristol Older People's Forum said the closures would cause "substantial problems" for many, "even though the numbers affected by any particular closure may be small."
Forum chairman Bill Nicholas also said the closures would also lead to a greater number of young men relieving themselves in alleys and doorways after a night out in the city centre.
He wasn't wrong. At the time the council was experimenting with "mobile urinals", nasty-looking grey plastic things which did nothing to shield others from the sight of blokes who'd had a skinful relieving themselves, but which at least prevented some of their wee from running onto the pavement. Anyway, the pop-up pissoirs fell victim to spending cuts.
The closures continued. Some toilets were demolished, but many more were re-purposed. A block on the Wells Road became a barber shop ("The Gents"), while one on Sea Mills Lane became a house.
Several became cafés. The one on Sea Mills Square became the Café on the Square, while the former Gents on the Downs is the Downs Café. The swish Edwardian edifice at the bottom of Woodland Road became The Cloakroom. More recently, the one by the Suspension Bridge has become an education space with refreshments kiosk and two unisex toilet cubicles.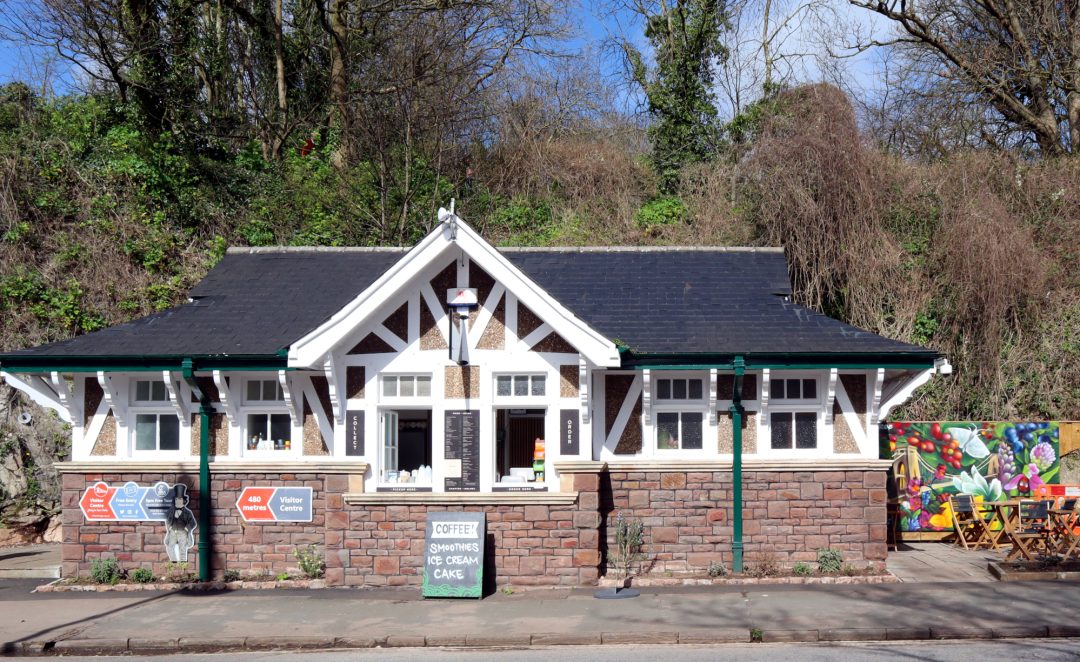 Opposition to closures never diminished. The late Julie Boston, a tireless left-wing activist who played a leading role in saving the Severn Beach rail line, joined other locals in waging a campaign to save the loos. When Mayor George Ferguson announced more closures in 2013, she and "The Privy Girls" demonstrated on College Green and in Broadmead.
There are now only a handful of toilets for public use that are run by Bristol City Council, including one at the Sea Walls on the Downs, which they'd like to demolish and replace with a café (and a couple of toilet cubicles), but apparently the 1861 Downs Act means the demolition would require a parliamentary debate.
Since 2018, the council's Community Toilet Scheme (CTS) has tried to fill the gap in provision. So aside from being able to use facilities in, say the Central Library or City Hall, dozens of businesses and organisations have theoretically signed up to allow the public to use their toilets for free.
Last year, community union ACORN carried out a survey and found few venues displaying the requisite Scheme signs. They were unable to use many, while other places had left the scheme but were still listed as members by the council website. In a letter to council bosses, ACORN and other groups, including Bristol Women's Commission, called the scheme "a sticking plaster" and said that "the lack of access to public toilets in Bristol isn't simply inconvenient, it raises issues of equality and dignity."
While calls persist for better public loo provision in the city, there is a directory of facilities available online, including the CTS, which has come under fire.