Revealed: Over half of Bristol's rental homes would fail to meet proposed new energy efficiency standard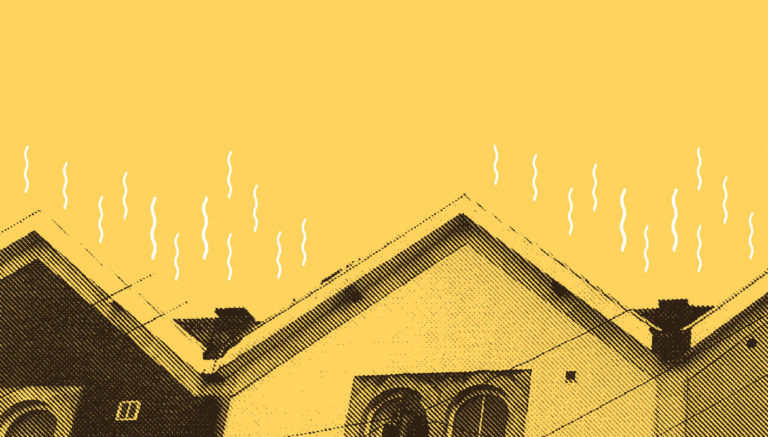 More than half of recently inspected private rented homes in Bristol would fail to meet a proposed new energy efficiency standard were it to be introduced, new data has revealed.
The BBC Shared Data Unit analysed the Energy Performance Certificate (EPC) ratings of 1.9 million privately rented properties across the UK over the last decade using five-year rolling averages.
EPCs, graded from A to G, measure a property's energy efficiency by looking at how well it is insulated, glazed and heated.
This has become all the more important due to the energy crisis, which has left people struggling to afford heating their homes, not to mention the need to curb carbon emissions.
The data analysis found that 57% of private rental properties in Bristol inspected between 2018 and 2022 were rated below an EPC band C, meaning they would fail to meet the government's new proposed standard on energy performance in homes.
This is in line with the national average. Out of 1.9 million inspections conducted nationally, 1.1 million (57.8%) fell below EPC band C.
That said, energy efficiency ratings in Bristol have improved compared to the previous five-year period. Between 2013 and 2017, 72% of inspections were below EPC band C.
The analysis also showed that a total of 24% of inspections found a portable heater was used as a secondary heating method, again roughly the same as the national average.
The most common recommendation for improving homes' energy efficiency in Bristol was for improving insulation.
It is currently illegal for landlords to let domestic properties to new or existing tenants with an EPC rating below band E, unless a valid exemption applies.
The government launched a consultation in September 2020 on improving EPC regulations for private rental properties. It proposed a target that all new tenancies in the private rented sector should be in a property with an EPC rating of at least a C by 2025 and that this be applied to all tenancies in the sector by 2028.
That consultation closed in January 2021, but concrete action by the government has stalled. A response to this consultation is expected later this year.
'We're running out of time'
With 14% of all UK carbon emissions coming from homes, making them more energy efficient is a straightforward way to reduce our impact on climate change.
"The reductions that need to be made there are very significant," said Jonathan Winston, occupier support manager at the Carbon Trust in response to the investigation.
"The emissions are quite difficult to tackle, particularly around heating. There's a major need to decarbonise our heating sources. It's increasingly the situation that we're running out of time.
Improving buildings' energy performance would cut energy bills and help tackle fuel poverty. National Energy Action estimates there around 8 million UK households in poverty. There were around 30,000 households living in fuel poverty in 2022 in Bristol alone.
"What our research has shown is that 35% of low income private renters across the UK said they couldn't afford to keep their homes warm even before the recent winter," said senior economist at the Joseph Rowntree Foundation Rachel Earwaker.
"We've seen a range of different organisations saying that they're expecting, or they've already seen upticks in the number of people sort of reporting to hospital for respiratory issues."
'Private renters have very little power'
Bristol has made some strides towards rolling out retrofit. In December 2022, the council approved City Leap, a multi-million pound project to transform how Bristol generates, distributes, stores and uses energy which will include insulating homes and installing heat pumps.
Lendology and the council's Bright Green Homes scheme are also there to help homeowners with the huge costs of making their homes warmer and more sustainable.
And with one third of the city lives in private rented accommodation, retrofitting private rental homes is key to meeting Bristol's target of achieving net zero by 2030.
But retrofit in the city's private rental sector isn't happening at the pace required. "It's not going to accelerate unless there's some more incentives for landlords to do so," said Ian Preston, director of household energy at the Centre for Sustainable Energy (CSE).
Renters have the added complexity of needing to convince their landlord to act. "Private renters have very little power to make changes to their homes," said Iris Partridge, Business Manager at the CHEESE (Cold Homes Energy Efficiency Survey Experts) Project, a Bristol-based social enterprise that conducts energy surveys on people's homes to help them make them more energy efficient. "Many find it difficult to make changes without engaging their landlord."
Campaigners exchange horror stories of private renters in Bristol putting up with atrocious living conditions out of fear of a retaliatory 'no-fault eviction', which are finally set to be banned later this year after delays to government reforms. "I remember a case where someone had a hole in their ceiling and no carpets," said Preston. "But they didn't want to kick up a fuss. Their family lived nearby, their kids went to the local school."
Research from Shelter found that private renters who complain about disrepair are more than twice as likely to be slapped with an eviction notice than those who don't.
Evidence indicates that private renters want landlords to make thermal improvements. Inspections of rental properties in the last five years found, on average, occupants could save almost a third on their current heating costs if their landlords made all the recommended improvements.
Private renters currently face paying an additional £1 billion in energy bills because of delays in the introduction of new standards forcing landlords to make their properties more energy efficient, according to research by Energy and Climate Intelligence Unit.
But landlords said there was "misunderstanding and uncertainty" about what was required of them. "The government consulted on those new rules about three years ago, they closed that consultation two years ago in January 2021, and they've never actually confirmed what new rules will be," said Chris Norris, director of policy at the National Residential Landlords Association.
There is some help out there for Bristol's private landlords. In March, local firm PyTerra was awarded £45,730 from the European Regional Development Fund to develop an app to help private landlords collectively purchase retrofit services.
Preston suggests the government could scale up retrofit in Bristol's private rented sector further by reintroducing the Landlords Energy Saving Allowance, which covered the cost of acquiring and installing certain energy-saving items.
For Dave Tudgey of Bristol Energy Network (BEN), it will also be key for the government to create more sustained, long-term retrofit funding schemes. "Previous funded projects have been overly complex," he said. "This created a cooling effect in the private rented sector."
An airtight argument
To get an EPC, nothing in your home is tested or measured. An assessor simply visits your property, asks some questions and feeds the answers into a computer model which then produces a rating.
EPCs therefore don't necessarily reflect how comfortable a home feels or how expensive it is to heat. "The difference between an EPC band C and E isn't necessarily about how warm people feel," says Partridge. "It's more about what kind of measures have been taken and are present in a house.
"Even if you have a really good heating system and insulation, if you don't have your draughts sorted, you can't make your house warmer because the energy you're producing will dissipate," says Partridge. "It would be like having the heating on in one room and a window open in the next."
Campaigners argue that improving a property's airtightness, by closing up gaps and cracks in a building's fabric, is the best way to improve its energy efficiency.
BEN has been piloting the Warm Up Skill Up project in collaboration with Energy Tracer Community Interest Company, which uses their thermal imagery to show householders where heat is being lost in their property and teaches them what simple, low-cost measures they can take to improve its performance before making bigger changes. The pilot took place in 25 homes and saw energy saving measures up to the value of £10,000 per property.
The pilot, which started in 2021, took place in 25 homes and saw energy saving measures up to the value of £10,000 per property if eligible. It is now being extended to work with Eastside Community Trust to develop a community-led retrofit programme.
While government action stalls, organisations like BEN, the CHEESE project, and Energy Tracers Bristol are helping prepare Bristol's homes for a future marked by the direct and indirect effects of the climate emergency.