'I was a prisoner of my mind': how a Bristol charity is helping to cut reoffending among young men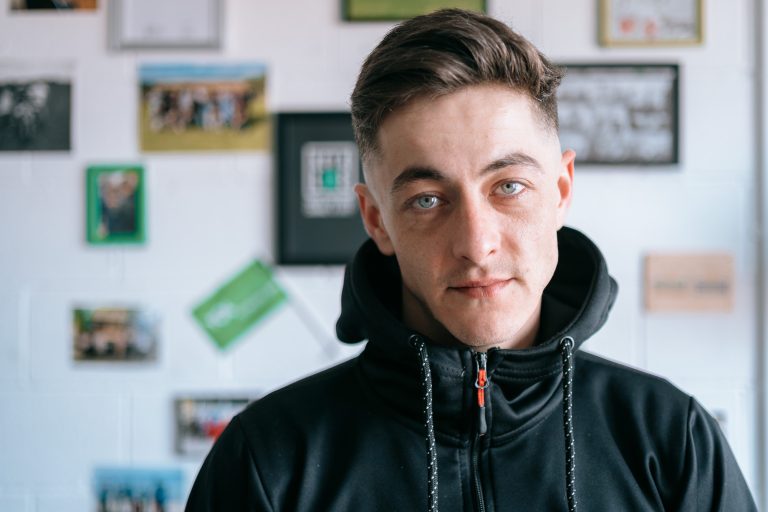 "I don't matter, nothing matters." Liam Meredith, 28, is recalling how he felt after being sentenced to three years in prison.
Inevitably, over such a long stretch, landmark life events are missed. During Liam's sentence his nan, whom he credits with being the reason he was never put into care, became terminally ill. "She was dying, she had cancer but never told anyone – that's what she was like," he remembers.
In her final few days Liam believed he'd be able to go out and see his nan. But just before the planned visit, a prison officer told him they were understaffed and, because he was deemed high risk, Liam couldn't go and say goodbye.
He tells me how he imagined his nan looking round, during her nan's last breath, wondering, "Where's Liam?" It's an awful thought but, Liam explains, one that was his catalyst for change.
Liam swore to God and to himself that "no one would ever die again without knowing I'm OK". Soon afterwards he became involved with Key4Life, a Bristol-based charity that was set up in the wake of the 2011 UK riots to reduce youth reoffending.
It offers a year-long rehabilitation program that aims to improve resilience among men aged 30 or below who are in, or at risk of going to, prison. Only 14% of people who have been through Key4Life's programmes have reoffended. This compares with national rates of 64% for people serving sentences of less than six months, and 28% for longer ones, one-year post-release.
'Unlocking pain'
The first part of the programme "unlocks the pain from their past" through skilled mentors developing relationships with them, Key4Life founder Eva Hamilton tells the Cable. The second stage addresses trauma through engaging in activities, which could include football, music or horse-riding. It also features equine therapy – caring for horses as part of recovering from trauma – and neuro-linguistic programming, which focuses on how individuals organise their thinking, feelings and language.
Key4Life subsequently focuses on improving employability skills, through CV workshops and mock interviews. The final part enables participants to put these skills into practice, in a "speed dating" event where around 25 companies meet them and potentially make employment offers.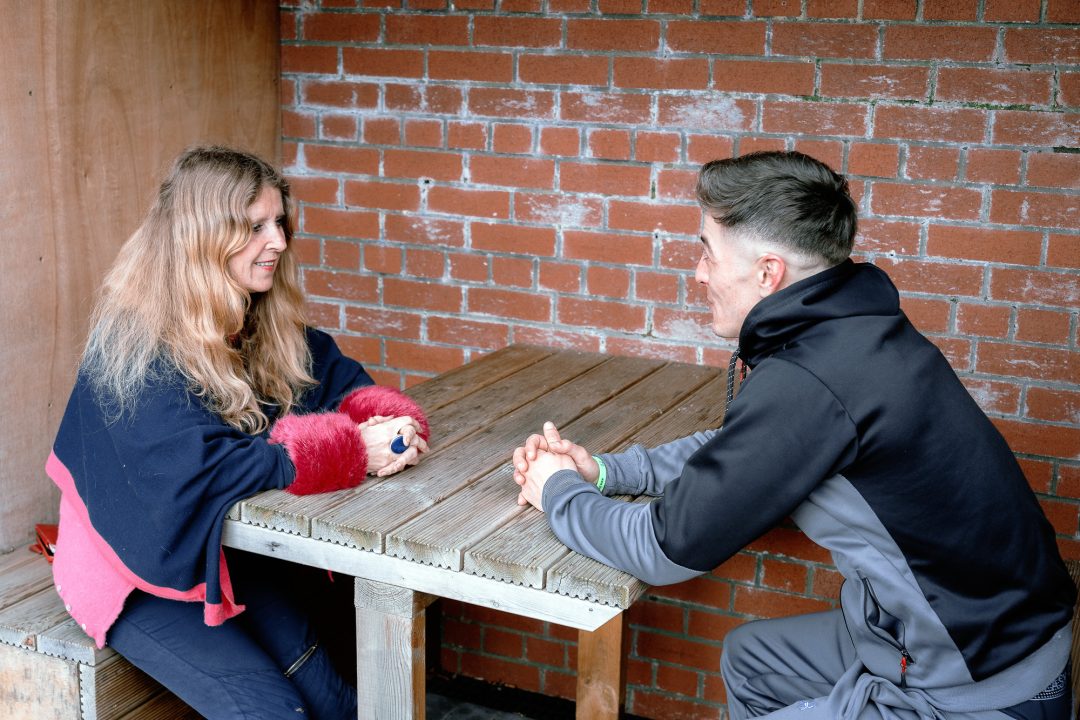 ''It's all about showing them you don't have to be a drug dealer – there is another way, you could be earning good money, not risking your life and doing good in this world," Hamilton explains. "We show them how, although you may only be earning a grand or two a month, your quality of life will be so much better."
The financial benefits to society though are clear-cut: the cost of putting one participant through the Key4Life programme is £5,000, while the average annual cost of a prison place in Bristol is around £37,000.
Asked why he feels so many young men in Bristol find themselves reoffending, Liam leans over, clear-eyed. "Prisons need to incentivise prisoners to rehabilitate themselves," he says. He highlights how a lot of incarcerated men can't read or write properly and are given just £7 a week to study English, science or maths during their sentence.
By contrast, private contractors, such as DHL, and the Ministry of Defence offer around £20 a week for inmates willing to build light bulbs or nets, which Liam describes as "top whack" in prison.
"We go in with an addiction and all we care about is what is gonna pay us the most money and feed our addiction, not change or rehabilitation," says Liam. Some prisoners stay on a conveyor belt for eight hours a day "out of their heads" on the synthetic drug spice and talking to no one, he adds.  
Relighting prison-leavers' fire
Liam now mentors young men leaving prison for Key4Life. He sees his role as "relighting [their] fire" and explains how some are reluctant to join the program but after a few days or weeks will see the benefit and ask, "What else can you do for me?"
"I was born into such a loving family, very blessed but there was also a lot of addiction," Liam recalls of his own past. "Stealing food and selling sweets at school is how it all started – by the time I was 15 the sweets had turned to drugs, and I was kicked out of school."
At 16 Liam was living with his mum who had been clean for three years, but he was now taking class A drugs and storing large quantities in her house. One day, Liam's baby sister found some of the drugs and he realised he couldn't expose his family to his lifestyle anymore. Just before he turned 17, he made himself intentionally homeless and began taking even greater quantities of drugs.
"I was in complete disarray, and was doing stupid things – I was sleep deprived, getting drug induced psychosis, I weighed seven stone [and] was on death's door and ready to die," Liam says. "I wanted to see Mum one last time."
Barging into his family home, Liam promised he would give up the drugs there and then – and did. Unfortunately, he soon substituted powder for alcohol and within weeks he was in prison after attacking someone who had stolen drugs off him years before.
"When I first went to prison, I blamed the judge – it's your fault, why did you send me to prison for so long?" he says. "I blamed the people who grassed me up."
But things changed after he started Key4Life's programme, Liam explains. A mentor taught him coping techniques designed to change his thinking patterns, which he practised every day in his cell. "I just started behaving differently," he says. "I could connect with people – even the prison officers, I realised, were just normal people."
The programme also introduced him to what he describes as his "saving grace", Somerset dairy farm brand Yeo Valley. "I got a work taster," he explains. "I always wanted to be in sales – I had sold drugs, I had people skills, so I wondered what I could do with real sales."
'I needed to heal my soul'
Liam thrived in the sales department, but then Yeo Valley asked Liam to join its conservation team, where he would look after trees and animals. He was initially reluctant but after doing the job for a few weeks realised "this is where I needed to be". 
"I needed to heal my own soul – I'd been stuck in an eight by 12ft cell – but now I was by Chew Valley Lake, and I could see for miles," he says.
Liam worked at Yeo Valley for three years, learned to drive, and came up with his own business plan which Key4Life and Yeo Valley supported. He now has a burger van, which he takes to festivals and events. He also uses it to train other young men leaving, or at risk of, prison.
Liam's story is remarkable, but unfortunately, it is a rare one. Only around 17% of ex-offenders will find a job a year after release. But for people who have taken part in Key4Life's programme, the proportion goes up to 52%, according to the charity's own research.
The passing of time has given Liam the ability to understand what has happened to him, but it has also given him an ability to reach out to young men who find themselves at risk of re-entering prison.
During the course of my visit, I see how he interacts with someone who is just starting the Key4Life program. He holds the young man's attention in a way that few teachers or social workers ever could.
"I was always a prisoner of my mind," Liam says. "That day [that saw me imprisoned] may have cost me five and a half years of freedom, but that day also gave me the rest of my life of being free."