'Trust in the grooves': how Bristol's independent record shops are navigating an uncertain world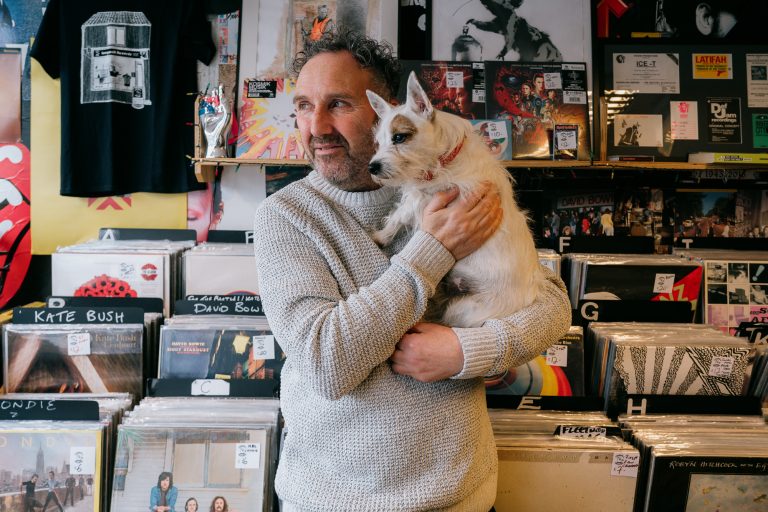 From Brexit to Covid-19 lockdowns and the cost of living crisis, we've grown accustomed to living in a near-permanent state of turmoil – with local high streets obvious victims of the last few years' chaos.
According to recent research, nearly 15,000 British retail jobs have been cut since January 2023 in a "brutal start" to the year. In Bristol, Broadmead's shopping centre is full of empty units, Gloucester Road is littered with closures and even big-name retailers have faltered.
Yet amid the bloodbath, independent record sellers have offered a perhaps unlikely beacon of light. As Iain Aitchinson from Keynsham's Longwell Records says, "Bristol is a crazy place for record shops", which are scattered across the city from Black City Records and Wanted Records to Friendly Records, Astro Vinyl, Disk Frisk and more.
Aitchison, an enthusiastic record collector, left behind a long career in drugs support and outreach work to focus on Longwell Records in 2016, after a stint as an eBay seller. A regular customer turned out to be a Euromillions winner and helped him open a physical store.
"I love feeling that a customer is going to learn so much about an artist from their purchase," he says. "I've had some amazing conversations in the shop with locals whose music is their life."
He laughs: "Still, I'm making out like running a record shop is magical all the time – plenty of times, it's been a total pain in the arse."
Vinyl countdown
If you believe the latest music industry statistics, vinyl and physical music is back in music lovers' lives in a big way. Industry statistics showed vinyl album sales growing 11% to reach £150.5m in 2022, outselling CDs by value for the first time since 1987.
Previously maligned as obsolete, vinyl is now highly coveted and so popular even the likes of Sainsbury's and Tesco are stocking it. Figures from the BPI trade body have emphasised a narrative of new releases proving popular, with eight of the 10 biggest selling vinyl albums in the UK during 2022 released that year.
Many of Bristol's music lovers are fueling this surge, inspired by what Benny Dart from Friendly Records on North Street describes as the city's "really energetic" music scene.
"It's very supportive and explorative in Bristol," he explains. "It's exciting to be part of the community. I hope that conversations, introductions to certain records and the live shows we programme have in their own way have contributed to some of the sounds in the city, as a footnote in the ecosystem of Bristol's music scene."
But despite the optimism, the reality on the ground can be complex. It is down to shops to prove their worth and keep customers close, with even treasured spots such as dance music emporium Idle Hands, which operated for years on Stokes Croft and then City Road, being forced to adapt to tough times by closing their physical store. There's as much a sense of transience to some outlets as there is around the clubs and live venues where people go to hear music.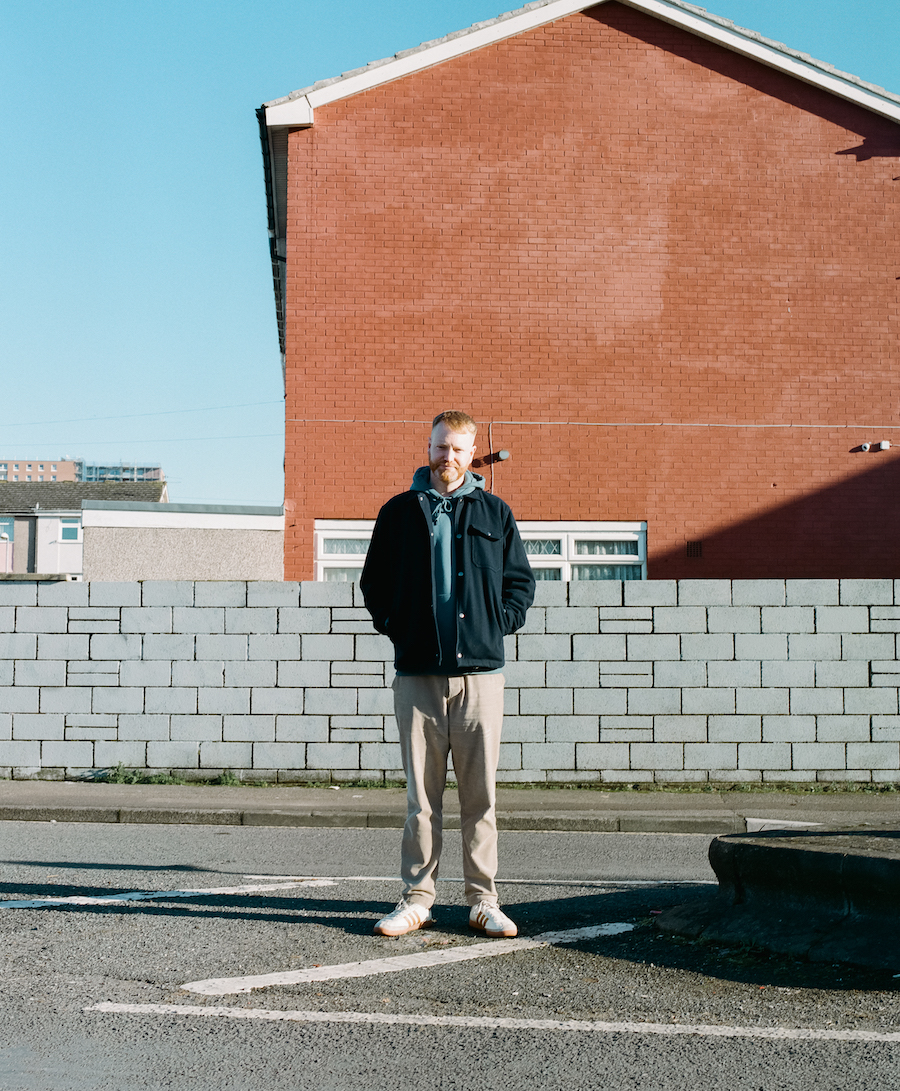 Idle Hands' Chris Farrell has spent most of the last 20 years working in music retail, previously employed by Rooted Records before its closure led him to set up his own venture. His store launched in 2011 during a rich period for Bristol's electronic music scene and, even though Farrell believes his tastes saw him open in the right place at the right time, it's been a sometimes testing ride.
"We started at a point when I was very driven," says Farrell. "I knew Idle Hands wouldn't make me rich but I believed in it and wanted to push it as much as possible."
Farrell benefited from customers' loyalty and from a fertile local electronic scene, also offering the space for events and as a filming location for series including Skins. Only after the physical store's closure has he realised its impact on his wellbeing.
"It puts significant demands on you," says Farrell, who is also a busy DJ. "You're very visible and I was trying to push Bristol's music. But if you feel a little frayed, either from late nights or worries about balancing the books, you might not be in the most chipper mood to talk about the B-side on the latest post-dubstep 12-inch."
Lockdown lifelines
The recent pandemic years have of course led many people to feel similarly vexed. But for many music lovers, with more time and disposable income on their hands than before, records offered respite from endless doomscrolling. Friendly and Longwell were among the shops that dug deep and came up with ideas to cater to audiences unable to leave the house or socialise.
"The pandemic galvanised us to introduce the 'Friends of Friendly' membership and release the first seven-inch on our label," says Benny Dart. "These were successes that brought purpose when everything felt like it was unravelling."
Dart and Iain Aitchison both committed to getting music to the people. "I offered this service where I would cycle anywhere around Bristol or Bath to deliver music," says Aitchison. "It was a really fun thing to do during an awful time. It made me realise how much of a vinyl and music community there is who really wanted to support the shop."
Tucked away off of Gloucester Road is Disk Frisk, a small but ace second-hand music store. Run by local DJs Kane Orchard (aka Kayne the Hermit) and Corey Miller (aka Morey Cillar), the venture began online before becoming a physical space. Their situation evolved out of Covid-19 with their home taking shape inside a new creative space at The Old Drumbank Studios.
"A lot of our stock is made up of record-only releases," says Orchard. "It means people buying off Bandcamp isn't really an issue a lot of the time with the records we sell. We set up the business in a digital world and are well aware people have their preferred musical mediums."
Dart and Aitchison agree on the benefits to digital for bands and producers, particularly in how they can nurture audiences and supplement physical sales.
"Bandcamp puts artists in direct contact with a paying and supportive audience," says Dart. "[But] the role of record shops continues to be significant as curated spaces, offering chance encounters and meeting points."
'Record shops' future is always uncertain'
That culture of the indie shop is something Record Store Day (RSD), which launched in 2007, was set up to celebrate. Yet it has also created challenges.
Some have derided it for a lack of quality control with music releases, while others have criticised the initiative for putting pressures on vinyl presses by clogging up schedules with unwanted old catalogue. At Longwell, Aitchison initially embraced it with enthusiasm but admits to struggling to manage it correctly.
"I still think RSD has its place in creating an atmosphere and a buzz in your shop," he says. "I just bought too many of the [special] releases during Covid when it felt like the quality control was dipping and I was left with lots of unsellable stock."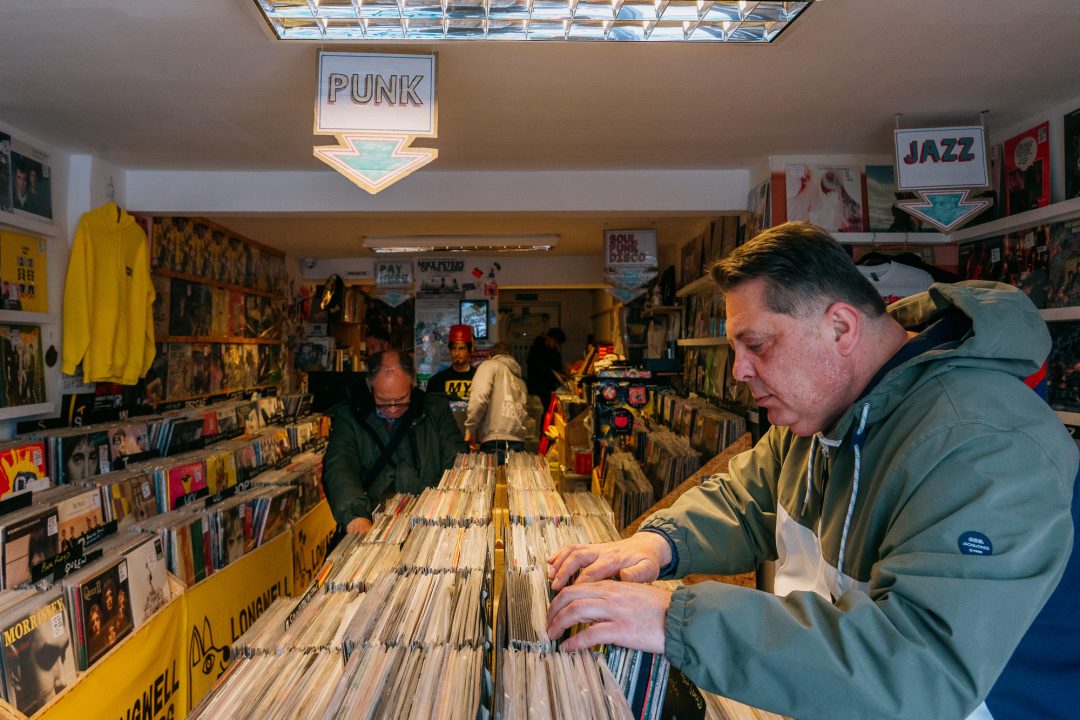 Far less ambiguously, Brexit seems to have universally negatively impacted retailers. New costs and regulations around the movement of physical goods between the UK and the EU mean shops like Disk Frisk can no longer sell as much to overseas customers.
"We've definitely seen the effects of the cost of living crisis too, people are really feeling the rise in prices and records are a luxury," Kane Orchard says. "We are trying to help people as much as possible by allowing regular customers to put records aside until they can pay. We also try to keep a varied price-range in store, so it is accessible for [people from different] financial backgrounds."
While there are myriad obstacles for retailers, the connections shops forge create a sense of resilience. Catering to specific tastes, for example with Specialist Subject Records in Old Market feeding the UK's punk fans or Black City shifting metal releases, and nurturing communities has been key. Cut away the stories and hype surrounding the vinyl revival and these labour-of-love businesses are very much alive despite the headwinds blowing against them. 
"The vinyl market has been up and down so much, you feel like you're in permanent crisis mode," says Idle Hands' Chris Farrell. "If I reopen a physical space, I'll definitely do it slightly differently. I'm hoping it will be more specialist, featuring records you won't find anywhere else."
Despite the furore of the past few years, a lack of stability has been something many of those behind Bristol's record shops have also learned to live alongside and move in sync with.
"The future is always uncertain," says Friendly Records' Benny. "Still, being part of the musical conversation of the city after seven years is an encouraging achievement. There's a great number of interesting record shops and good people that are committed to running them. Trust in the grooves."