Major restrictions on cars revealed in Bristol's first liveable neighbourhood scheme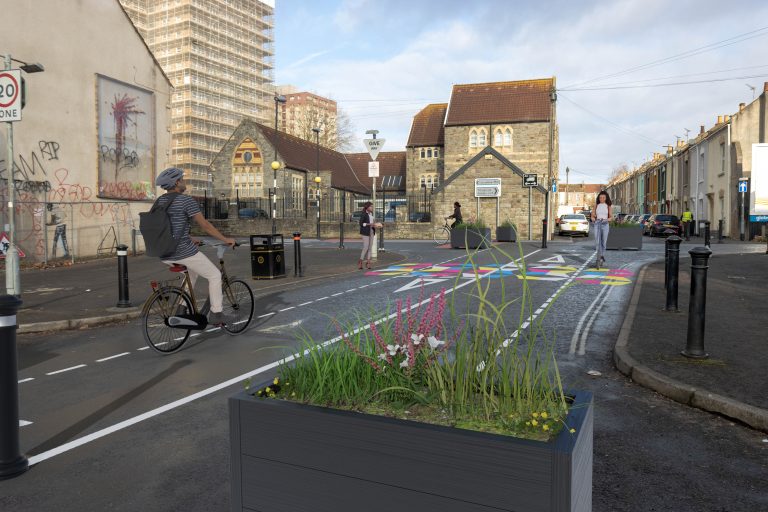 Details of major new restrictions on through traffic as part of Bristol's first liveable neighbourhood have finally been revealed.
The East Bristol Liveable Neighbourhood (LN) scheme in Barton Hill, Redfield and St George, which will cost £6m, will be trialled this autumn and could become permanent after further consultation with local residents.
The aim is to encourage people to drive less, and instead walk, cycle and use public transport to reduce emissions, tackle air pollution, and overall make the area nicer to live in and less dominated by cars.
Similar schemes, also called low traffic neighbourhoods (LTNs), have sparked car culture wars in London and most recently in Oxford, where they even became the subject of a conspiracy theory about 15-minute neighbourhoods.
Bristol City Council has spent the last year running a thorough consultation with local residents about what they want from the scheme, and the details of the trial measures were finally announced this week.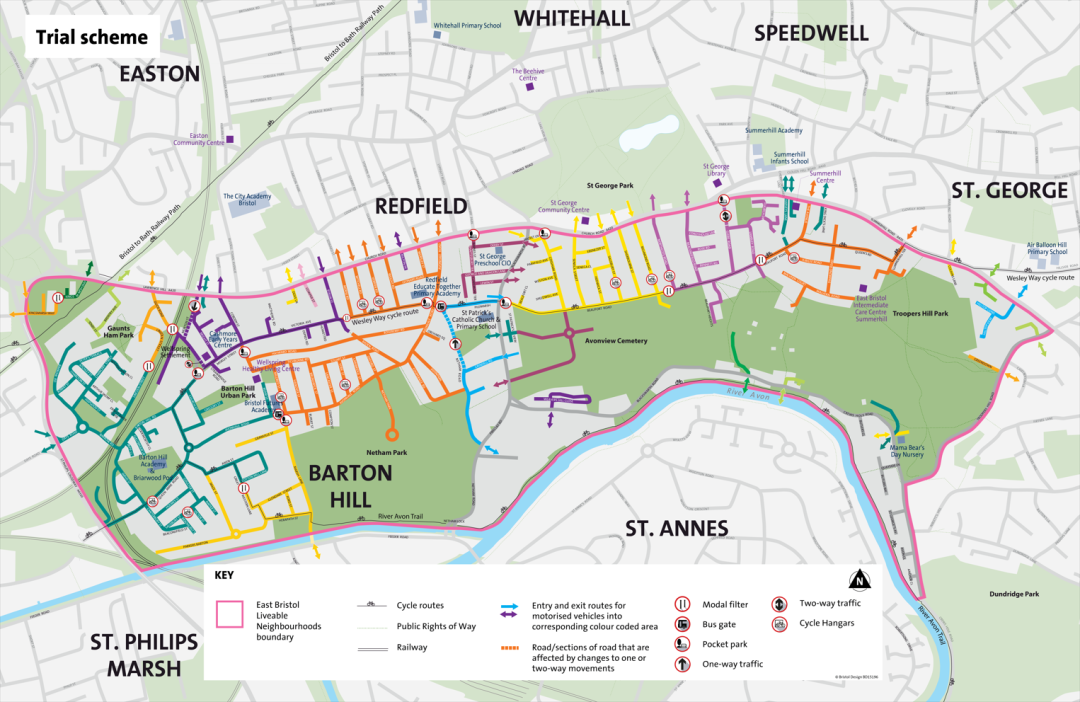 The consultation showed the biggest issues in the area were too much traffic, driver behaviour and streets not being pedestrian-friendly. It also showed initial support for the LN from local people.
The Cable has spoken to residents in favour of restricting cars in the area spanning from Lawrence Hill to Troopers Hill, between Church Road and Feeder Road, where cars squeeze down a dense grid of residential streets.
Locals told us about pavement parking causing mobility issues, cars rat-running down the narrow streets to avoid Church Road, and Beaufort Road in particular feeling unsafe after a history of road collisions.
But concerns have also swirled online about traffic being forced onto surrounding roads, the impact on emergency services, and the poor state of Bristol's public transport as an alternative to cars.
As part of a special investigation into how cities can tackle the dominance of cars, the Cable reported from Milan which embarked on a widespread scheme to pedestrianise squares in residential neighbourhoods.
In the biggest move to date to restrict cars in the city, the trial scheme will include seven modal filters and seven pocket parks that block vehicles from passing through.
Most notably, traffic will be banned from cutting through the area via Beaufort Road, Avonvale Road, Marsh Lane and Victoria Avenue, which are popular routes for cars trying to avoid Church Road. This will be done using the modal filters – effectively bollards and planters that only let you through if you're walking, cycling, wheeling or scooting.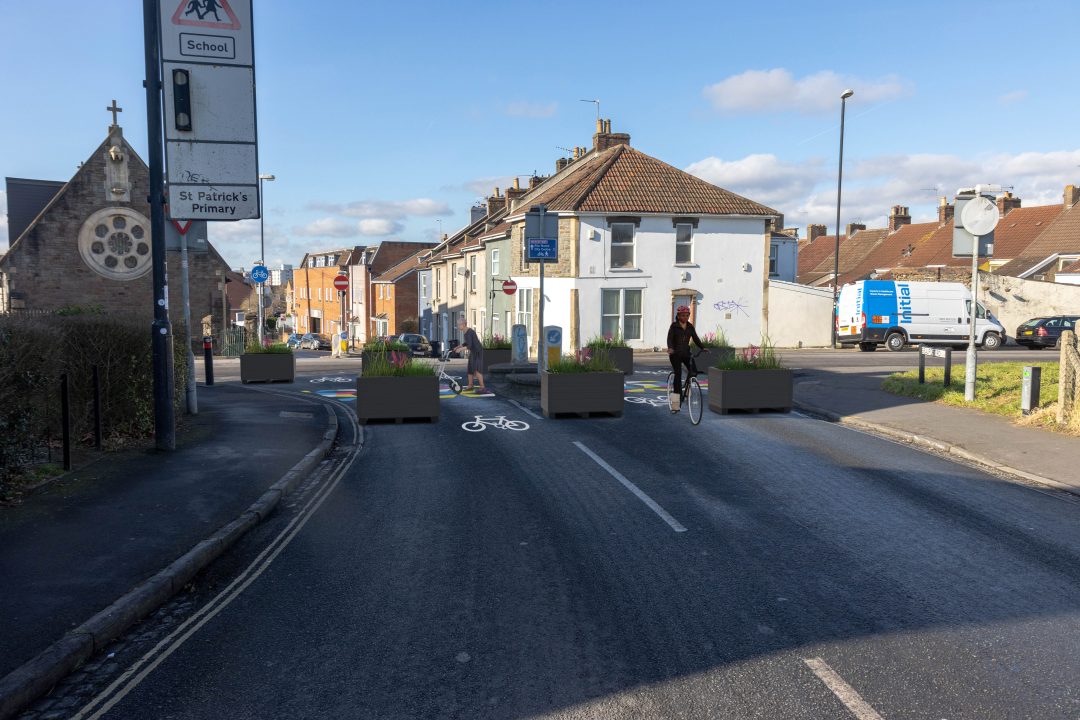 The scheme is designed so residents and businesses keep access, but others can't drive through the area. The only way that cars will be able to travel between Church Road and Feeder Road will be via Blackswarth Road and down to Netham Lock.
Vehicles will also be blocked by pocket parks, which are double rows of planters that create space for street furniture such as trees and benches.
There will be three pocket parks stopping traffic from Church Road turning onto side roads, including current rat run Glebe Road, as well as outside the Wellspring Settlement on the corner of Netham Park where Banksy's 'Valentine's Day' artwork is.
A pocket park will also be trialled outside Redfield Educate Together primary school to replace the School Streets scheme that has restricted traffic at pick-up and drop-off times since 2021.
A bus gate on Avonvale Road will stop private cars but allow buses through. None of the measures will affect buses, which will carry on as normal.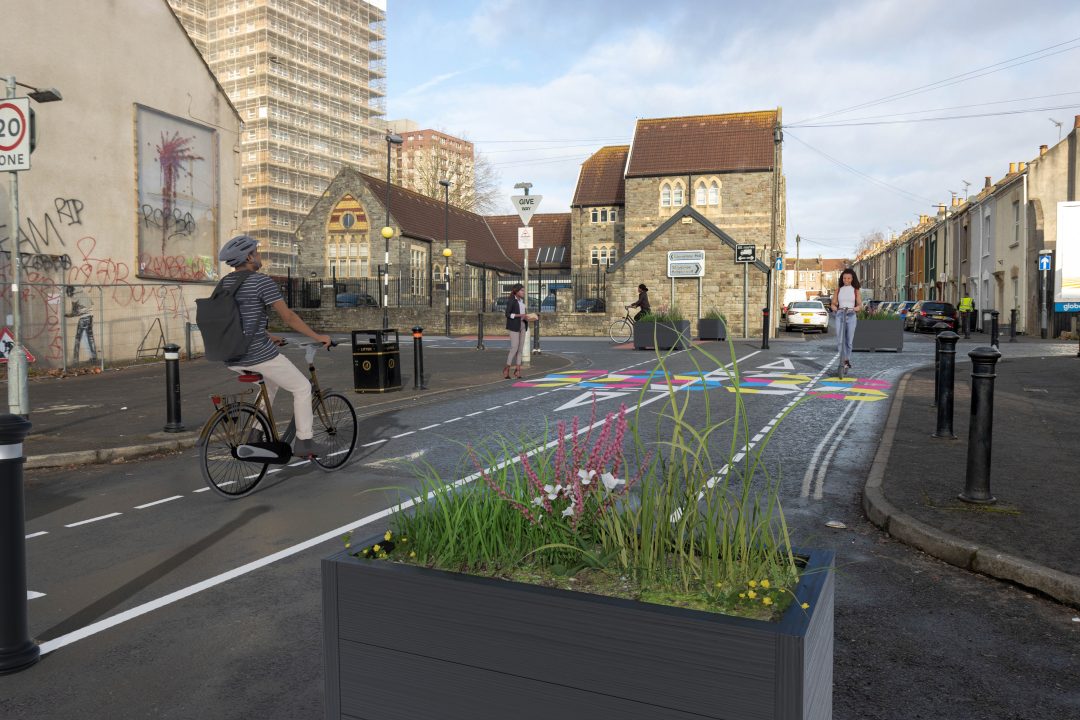 In addition, 10 new cycle hangars will be installed on streets across the area. Once the exact locations have been agreed, residents will be able to sign up to use them. The Wesley Way cycle route already runs east to west through the zone, but cyclists will now actually be able to use it without having to jostle for space with cars.
The council is running five drop-in info sessions and guided walks through the area in May and June. There will then be workshops for locals to react to the trial measures once they're in place in order to inform the permanent scheme.
Some interventions can't be installed on a temporary basis, so the permanent scheme will also include new street lighting, improved crossings, street trees, additional cycle hangars and protected cycle lanes.
The council has committed to piloting a second liveable neighbourhood by 2024, and councillors recently voted for this to be in BS3, but this is yet to be finally confirmed.
Bristol's cabinet member for transport, Don Alexander, said: "We have seen from other schemes that using a co-design approach to develop proposed interventions for the scheme with communities is key to success.
"We're starting the trial East Bristol Liveable Neighbourhood scheme with interventions such as modal filters [which restrict some vehicle types], bus gates, and cycle hangars using temporary materials which will allow us to understand the impacts and then make further alterations.
"This trial phase will help us understand how a potential future permanent scheme could look and, through ongoing engagement, understand what people living within the area like about it and what they would change before putting in place any final scheme."

Read the full details of the trial scheme, check out the interactive map, and the information sessions in May and June.