Insurance giant Legal & General to shut factory that makes homes for hugely delayed Lockleaze scheme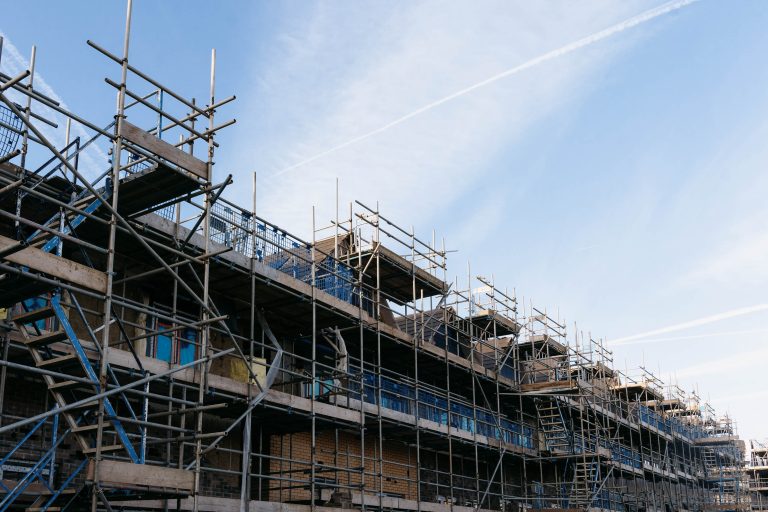 The insurance giant Legal & General (L&G) has announced it will stop production of the factory-built modular homes at the heart of a development in Lockleaze that has faced huge delays.
In a statement issued today, L&G said it would "reduce business activity and cease new modular production" at its factory in Yorkshire while "reviewing and assessing potential strategic options for the business". Up to 450 people could lose their jobs as a result of the decision.
Over recent months, the Cable has reported on the mounting frustration of people trying to move into L&G's 185-home modular housing scheme off Bonnington Walk in Lockleaze.
Buyers, and people renting and part-buying via the housing association GreenSquareAccord, were originally due to begin moving into homes in autumn 2022. Bristol's mayor Marvin Rees took part in an official 'launch' during the autumn.
But instead the Bonnington scheme has faced repeated delays, with buyers eventually told in March 2023 that the state-of-the-art homes would have to be completely dismantled because of serious issues with the foundations.
One, Zoe*, described "crying her eyes out" in anger at the delays and at what she said was a lack of adequate communication by L&G – a common complaint among people we have spoken to.
Some hopeful buyers lost their chance of getting a mortgage entirely, putting them back to square one as interest rates rose steeply.
L&G eventually said in April that people hoping to move into the homes would have to wait an additional 12 months, until spring 2024, to move in. It offered £4,000 in compensation to all those affected.
A spokesperson for L&G said today that it remained "deeply committed to its partners, contractors and customers", and that customers in Lockleaze would be able to move into their homes in line with the latest timescales despite its factory closing.
An estate dismantled
While some of the problems at Bonnington appear to have involved defects with traditional construction methods, the Cable also revealed that careless storage of the timber housing modules – which are assembled on site like huge building blocks – had resulted in severe issues with mould.
The Cable understands the problems – which had led to homes being stripped back to their basic skeleton – affected homes both in Lockleaze and at L&G's first site in Selby, not far from its factory.
Several site and factory sources have expressed their frustration that the modular housing schemes – which have shown great promise as they are quick to build and energy efficient – had been allowed to go so wrong.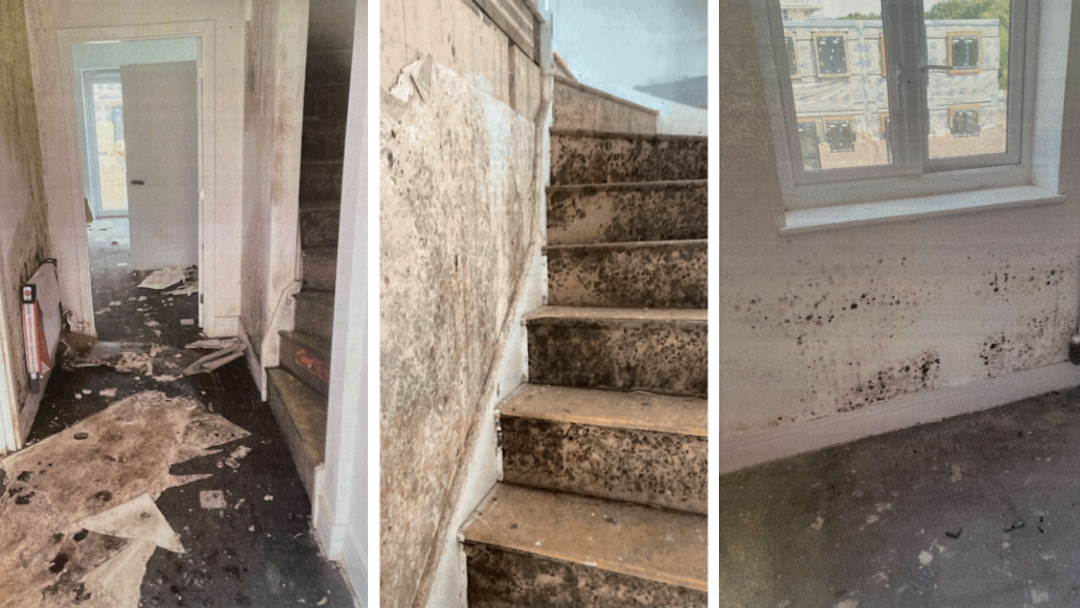 Modular housing is common in other parts of the world – for instance in Scandinavia and Japan. But it has struggled to catch on in the UK, in part due to stigma and suspicion around 'prefab' homes and conservative attitudes around the superiority of traditional bricks-and-mortar methods.
During 2022, a number of other modular builders had to close their factories, in part because of problems with the availability of materials and labour, as well as the wider climate of economic uncertainty.
In Bristol, another prominent modular homes scheme – part of the BoKlok venture involving flatpack specialist Ikea – was also hit with big delays last year, with some prospective residents having to stay in AirBnBs over Christmas as a result. Those were blamed on "ongoing challenges with regard to supply chain, materials and labour across the whole industry".
'Unable to make model work'
In its announcement today, L&G said "a number of factors, including long planning delays and the impact of recent macro events such as Covid [had] meant the business has not been able to secure the necessary scale of pipeline to make the current model work".
The firm said that a limited number of employees would be retained to ensure that L&G's scheme at Lockleaze, along with other part-finished developments, would be completed.
But one former L&G contractor told the Cable that the redundancies caused by winding up the factory would have a huge impact on surrounding communities in North and West Yorkshire.
Bill Hughes, chair of Legal & General Modular Homes' Board, said: "Legal & General remains deeply committed to the UK housing sector, where we have delivered 15,000 homes over the last three years, and to our valued industry partners and customers.
He added: "As such, we are continuing to actively explore all options available to us and will retain a select workforce to ensure high quality delivery and aftercare services for our existing customers, whilst engaging with each of our partners regarding ongoing modular projects."
*not her real name